Your wedding day should be the most special day of your life. There are so many different decisions to make regarding your wedding day and the costs can soon begin to rack up and stack high.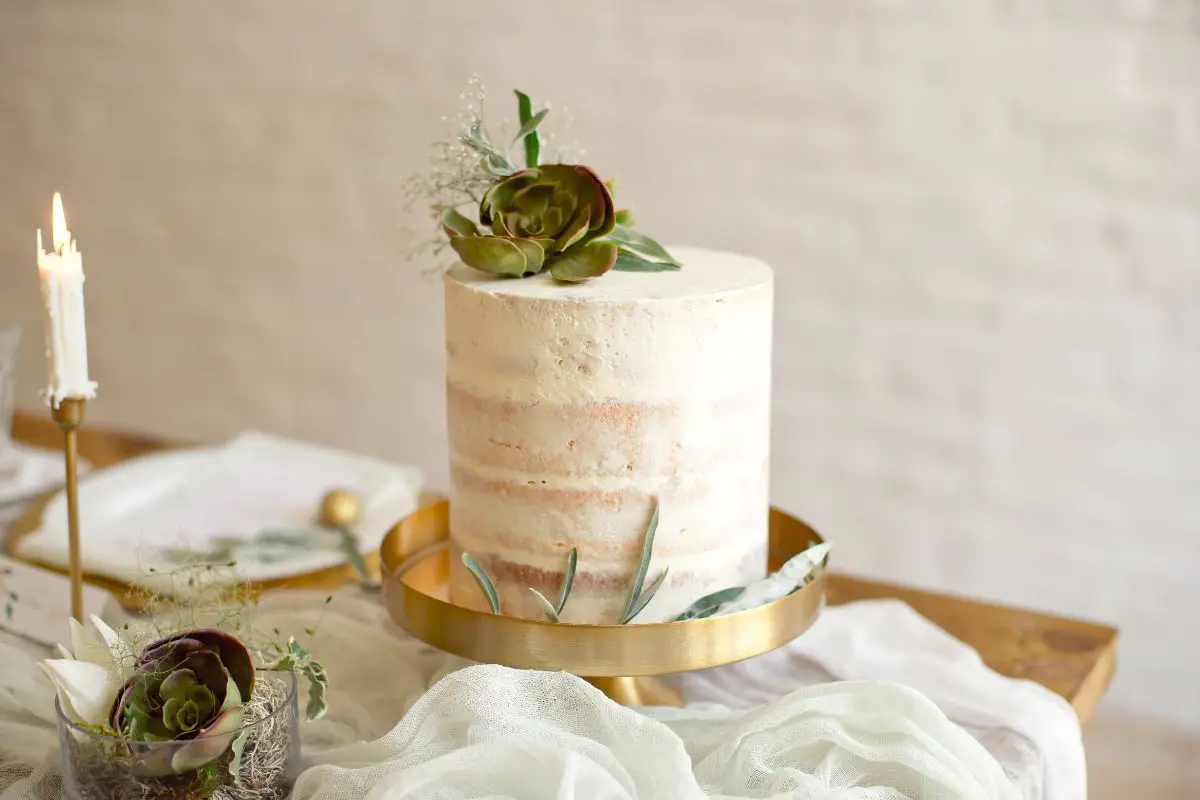 One of those important decisions is your wedding cake, and buying a professional multi-tiered can be a significant expense that you may not consider necessary.
Sometimes, family members who are talented bakers may want to contribute towards your wedding by making you a homemade cake as well!
That's why we've created a list of the 12 best single-tier wedding cake recipe ideas for your special day(see also: 11 Best Geode Wedding Cake Recipe Ideas For Your Special Day)(see also: 12 Best Blue Wedding Cake Recipe Ideas For Your Special Day)(see also: 12 Best Pink Wedding Cake Recipe Ideas For Your Special Day)(see also: 7 Best Wedding Sheet Cake Recipe Ideas For Your Special Day)(see also: 12 Best Ice Cream Wedding Cake Recipe Ideas For Your Special Day)(see also: 15 Best Hawaiian Wedding Cake Recipe Ideas For Your Special Day).
Whether you're looking for a homemade cake to keep down your costs or because someone wants to make you a cake, you will find a delicious cake in this list. 
If you're having a fall wedding, this is the ideal single-tier wedding cake for your special day. It's full of fall flavors and is sure to be a unique cake that your guests will continue to talk about for years to come.
The cake has three layers of sponge cake with an apple and cinnamon flavor. The cake is further bolstered by adding some pecans, nutmeg, and allspice but it's really the apples that shine in this cake.
In between the layers of cake is a salted caramel frosting and this is also used to cover the finished cake.  
When most people think of wedding days and celebrations, they probably think of celebrating with a champagne flute in their hands.
Champagne has long been associated with weddings and other happy occasions and this cake includes champagne in both the cake and the frosting.
You can switch the champagne out for a sparkling wine if you wish and there's not too much in the cake so you don't have to worry about it being an overpowering flavor.
The cake itself is a light sponge and the champagne in both the cake and frosting helps bring this cake together wonderfully!
If you're looking for a unique cake that is still light, delicious, and decadent enough to work as a wedding cake, then this coconut cake is a great choice.
It looks beautiful thanks to the flaky coconut on the outside and it will work great with a wedding with an all-white theme.
The interior of the cake is what really sets this apart, however, It's made with layers of sponge cake sandwiched with layers of homemade custard.
The coconut on the exterior of the cake is mixed with rum syrup to add an extra delicious edge to the cake.
If you're a vegan, finding a delicious wedding cake can be difficult.
Even many professional wedding cake makers don't offer vegan options, so if you're stuck without many options for a vegan wedding cake, (see also: 10 Vegan Wedding Cake Recipe Ideas For Your Special Day)you may have no choice but to make your own.
Although this is technically a recipe for a three-tier cake, the recipe gives you the ingredient breakdowns for making each tier separately so you can simply make the eighth-inch cake and ignore the other two sizes.
The recipe can even be made gluten-free if you need to cater to that dietary requirement as well!
This is another deliciously light cake that will make for a unique talking point. Lemon and coconut always combine well and their light flavors make this an ideal cake(see also: 25 Best Cake Flavor Combinations) for a spring wedding.
Of course, it will be tasty all year round but we especially recommend it for spring.
The cake itself is a pretty plain sponge cake that is light and moist. In between the layers of your cake, you can add a lemon and coconut filling made from flaked coconut, lemon curd, and sour cream.
The exterior of the cake is frosted with a creamy mascarpone frosting made from mascarpone cheese, heavy cream, and coconut extract.
The great thing about naked cakes is that they don't need to be as perfectly neat as other types of cake.
Part of the charm is that you can see the cake through the frosting so just make sure the top is well-covered and you're good to go! Maybe that's why they've become so popular and we've included three different versions on this list.
In the case of this cake, it is a light sponge that has a couple of ripe bananas in the mix. It's very light and fluffy and is sure to be a hit with everyone who tries it.
Each cake layer is layered with a cream cheese frosting and this also coats the outside of the cake.
If you want to make a wedding cake the easy way then there's no easier way than using cake mixes. Although this is a single-tier cake, you can make it from as many different layers as you wish.
The recipe uses four layers of cake and three layers of frosting between and we think this is a good number.
Once the cakes have been baked and layered with frosting you can begin decorating the exterior of the cake. Remember, you don't have to be neat with your frosting and can use other decorations to make the cake look its best.
Our final naked cake is this gorgeous cake made with candied and sugared berries. It's perfect for summer weddings as berries are strongly associated with the season, but it's another cake that will be delicious all year round.
We love this cake as a naked cake because it allows guests to see the delicious berries that are in between the layers of cake. The cake looks great when decorated with even more berries but will also suit any wedding decorations you want to add.
Look at how cute this pink cake is! If pink is the featured color of your wedding then this cake is the perfect choice for your homemade single-tier wedding cake.
The cake itself is a raspberry pink velvet cake. The cake is made with fresh raspberries, raspberry preserves, and butter and consists of two layers or more layers of cake.
In between each layer is raspberry cream cheese frosting which is also used to decorate the outside.
When everything is assembled and frosted, you can use meringue kisses and edible flowers for decoration or use something more unique to your wedding if you wish.
Chocolate may not be a traditional choice for a wedding cake but that doesn't mean you can't have a chocolate cake if you want one! It's your wedding day so have the cake of your choice! 
This is a very strong chocolate cake that is full of rich and dark flavors. Although it only uses plain chocolate instead of a darker variety, the addition of some strong coffee to the ingredients ensures you get rich flavors.
This is also one of the simplest wedding cakes on the list as it is simply made from one layer, although you can use chocolate buttermilk and build-up layers if you want to.
There aren't many themes more romantic than roses! Red roses especially are considered the flower of love and you may have a few roses in your wedding bouquet or other flower arrangements.
Rose water has a beautiful and light scent that is just like the flowers and can also add some delicious flavor to your cakes!
In this case, rose water is used in the buttercream that divides the layers of the cake and covers the outside.
The cake is a light vanilla sponge and the flavors of vanilla and rose water combine together beautifully to make a romantic and elegant cake.
Our final recipe is this simple white cake. It's very easy to make and uses only straightforward ingredients to give you an easy but delicious cake. The cake is very light and moist and is sure to impress your guests with its simplicity.
It's also a cake that is very easy to adapt to your tastes. The recipe gives several ideas for different fillings you can use and we encourage you to experiment with this recipe.
Although the cake is delicious as it stands, you can personalize it to suit your own tastes very easily.
Final Thoughts
In this article, we listed the 12 best single-tier wedding cake ideas for your special day(see also: 15 Best Cheesecake Wedding Cake Recipe Ideas For Your Special Day). We picked a wide variety of different cakes ranging from the more complicated to the more simplistic.
Regardless of how complicated the recipe and decorations are, you can be sure that every cake is delicious!
We hope you enjoy our selection of cakes and find them as delicious as we do!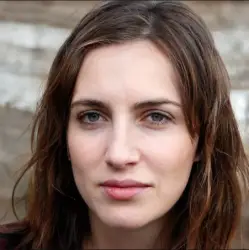 Latest posts by Anna Ingham
(see all)