Because why should you have a plain vanilla cake with some pretty trimmings? Why not go for something lively like the Hawaiian wedding cake?
This type of cake has mind-blowing ingredients such as pineapple, coconut, and sumptuous cream cheese frosting.
So what goes into a really great Hawaiian cake? How can you make one from scratch? What ideas are out there for toppings and ornaments?
What type of wedding is a Hawaiian cake good for? Well, we've compiled a list of 15 of the best Hawaiian wedding cakes that we could find on the internet.
15 Best Hawaiian Wedding Cakes
This first cake comes with so many amazing ingredients, the best of all being a whipped cream cheese icing on the top that really sets this cake apart from all other wedding cakes.
This cake comes with the standard pineapple and coconut filling, which makes the sponge taste like a pina colada.
One of the best things about this cake is that it is gluten-free. The chances of one of the guests at your wedding being gluten intolerant is high, so you'll be happy to know this cake will cater to them.
The mixture is light and fluffy, and the final taste is to die for.
If you have the time and the expertise to make your own Hawaiian cake, then gather the copious amount of ingredients and try making this delicious cake. This comes with cream frosting on the top, with crushed pineapple and grated coconut.
This cake is one of the freshest that we have tasted, it will really linger on the palate, even after just one mouthful.
This might take you over an hour to make, but you can be sure that the end result will be incredible, and perfect for your special day.
Next up, we have a Hawaiian cake with that little extra twist. This comes with crushed orange in the frosting, which really adds that zing to the palate.
This cake tastes what we imagine a fruity cloud might taste like. It is fluffy and zesty, perfect for pairing with champagne or white wine.
This comes with fresh cherries on top, which is great for that juicy burst on the first bite but will also be delightful for the eye to savor too.
You'll also have a lot of fun making this cake, purely because of the mashing and smashing of fresh ingredients that it involves.
Next up, we have a real smorgasbord of flavors, including fruit such as coconut, banana, orange and pineapple.
Topped with nuts and thick sour cream frosting, this one will certainly leave an impression on you and your wedding guests.
We mentioned earlier what kind of wedding a Hawaiian wedding cake would be suitable for. Well, if you are having a wedding on the beach, then we can think of nothing better than a Hawaiian wedding cake.
Now just taking one look at this mega cake might be enough to swing you. It comes with multiple layers, each with unforgettable pineapple and coconut-flavored frosting in between. This will give you enough cake for around a dozen guests.
If you are looking for a centerpiece as well as a delicious cake, then we can't recommend this one enough.
It comes topped with fresh pineapple, which will certainly pack a punch when you take your first bite. We guarantee that your guests will be talking about this one for years to come.
Next up, we have a Hawaiian wedding cake that is thick and creamy, leaving you full even after one slice.
You can either make this one yourself (it is super easy) or you can show it to your wedding baker as inspiration for the type of thing you are looking for.
This comes with fresh coconut shaved on the top, which will leaven the zesty pineapple that features in the sponge.
This also comes with sour cream frosting on the top that boosts the coconut and pineapple ingredients.
This next Hawaiian cake comes with a few elements modified to make the whole thing far less calorific than your ordinary Hawaiian cake.
This is great if you don't want to look bloated in your wedding outfit after a long day of gorging.
That doesn't mean that this wedding cake isn't packed with the usual delicious flavors of a Hawaiian cake: creamy vanilla flavoring with freshly grated coconut.
You can be sure that all of these ingredients are amazing, really creating a party in your tastebuds.
If you want a Hawaiian cake that is simple to make and comes without some of the unnecessary trimmings of some of the other cakes, then you can be sure this one will tick all of the boxes.
This also comes with chopped-up almonds and cashews, which brings that earthy and nutty flavor.
This also comes with freshly crushed pineapple, which will give the whole thing a real juicy aftertaste. This is very similar to carrot cake in terms of texture, with a crumbly base topped with some cream cheese.
This next cake looks like it's half sponge and half cream. Well, that's because it is!
With sour cream frosting and whipped cream and cherry topper, you can be sure that it will deliver that flavorful cake and leave plenty to remember after you have finished the dish.
If you are making this cake yourself, then you'll be happy to know that it only takes around 40 minutes to make from start to finish.
It has fresh coconut shaved into the sponge, with fresh pineapple squeezed in for that totally tropical result.
If you prefer to have total control of how your wedding cake turns out, then this is a great recipe for you to follow.
It comes with fresh pineapple, chopped nuts, and cream cheese. This recipe is sans coconut, but you can always grate it on the top to finish.
This is another pineapple and coconut blended Hawaiian wedding cake. This cake is extremely moist and you can be sure it won't dry out, even if you leave it out all day at your wedding.
You can have this with or without the icing, depending on how thick you like your frosting.
Next up, we have a cake that is tasty as it is sticky, probably coming first as the moistest cake that we have on this list.
This comes with fresh pineapple that will certainly put a spring in the step of anyone who eats it. When in doubt: always use fresh ingredients.
Next up, we have a Hawaiian wedding cake that comes with a thick layer of frosting in the center with some sumptuous pineapple-infused sponge on either side.
This also has a layer of pineapple jam in the center, so this cake really packs a punch.
This Hawaiian cake has a similar consistency to carrot cake in that it is very crumbly and comes with nuts that give it a real earthy flavor.
This also comes with whipped cream for that fluffy filling and topping. You can bake this cake in any style you want.
Finally, we have another Hawaiian wedding cake that is to die for. This one is far more aromatic than a lot of the other Hawaiian cakes on this list, as it is made with fresh nutmeg, cinnamon, and vanilla flavorings.
Frequently Asked Questions
Why Should I Have An Hawaiian Wedding Cake For My Wedding?
The best thing about a Hawaiian wedding cake is that it is different from the usual white vanilla wedding cake in terms of both the look and the flavor.
However, you won't have to deviate too much from the standard white wedding cake template if you don't want to.
Is It Best To Use Fresh Ingredients In My Hawaiian Wedding Cake?
Yes, we would always recommend using fresh ingredients, although if you are trying to save money on your wedding cake, then you can use ingredients from the store.
Conclusion
So, we hope that our list of Hawaiian wedding cakes has given you a better idea of some of the options that are available. These cakes are bright and zesty and can be paired with most buffet foods.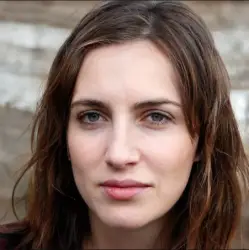 Latest posts by Anna Ingham
(see all)