Your wedding day is going to be one of the most important days of your life, so you'll want to make sure every part of it is absolutely perfect. No pressure then!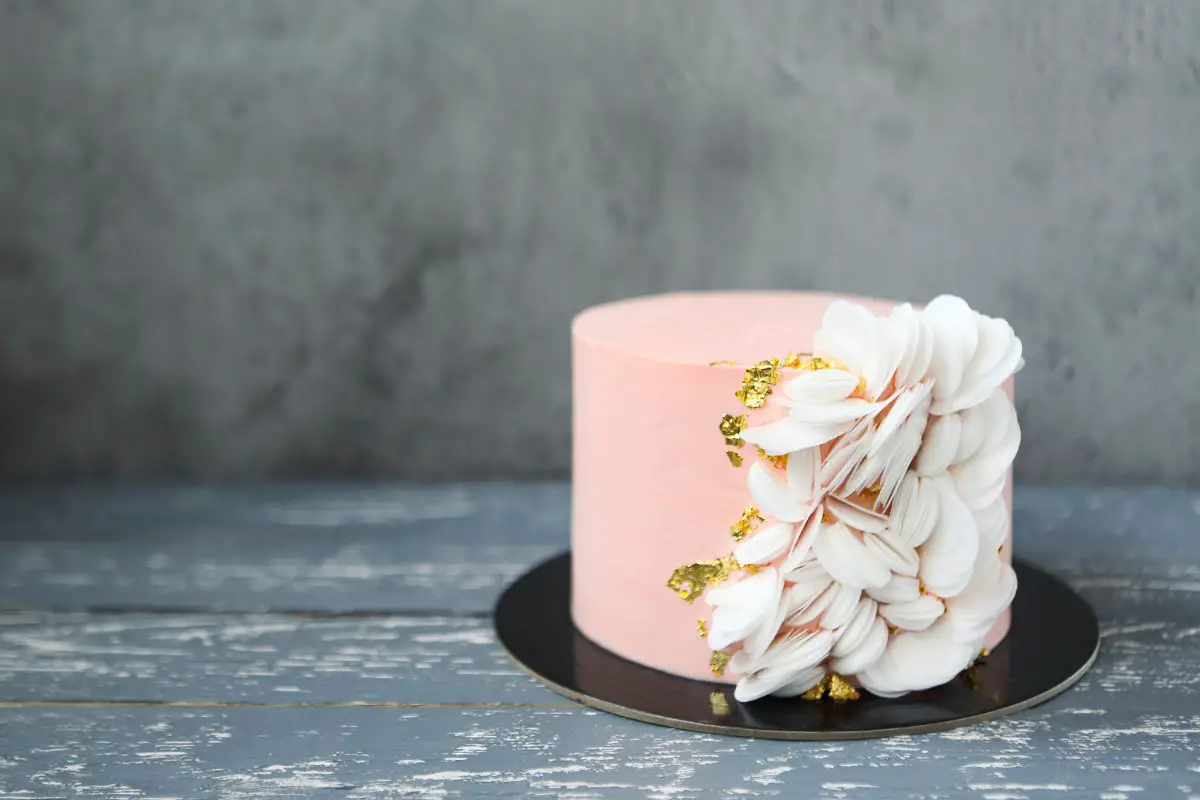 One of the key parts of the wedding celebration will be the wedding cake, and there are all kinds of different types, flavors, and designs that you can choose. However, a pink wedding cake is one of the very best!
A pink wedding cake simply lights up the room, with its bright and happy colors, and there are countless fabulous designs that you can make a pink wedding cake in.
That isn't even mentioning their delicious flavors, often with vanilla flavoring or special additions like pink champagne. 
We've got the 12 best pink wedding cake recipe ideas for your special day (see also: 10 Best Rainbow Wedding Cake Recipe Ideas For Your Special Day)in our mouth watering guide below!
By the end, you'll be spoiled for choice when it comes to selecting which dazzling cake is going to be at your wedding!
12 Best Pink Wedding Cake Recipe Ideas For Your Special Day
We're starting our list off with this indulgent and beautiful pink drip wedding cake. Where does it get its name?
Well, it has strips of gooey pink icing dripping down the sides of the cake, making it look super arty and sickly. Perfect for a wedding cake!
You'll need a large amount of ingredients to make this wedding cake, but it's not one that takes too long to prepare.
For the cake itself, you'll need baking staples like egg whites, vanilla extract, baking powder, all purpose flour, and more. The sponge gets its pink appearance from pink gel food coloring!
Additionally, you'll need to make the vanilla buttercream frosting, which uses ingredients like heavy cream to get its delicious, sugary consistency. 
Next up is this recipe for a smooth, sweet pink velvet wedding cake. Velvet cake is one of the most scrumptious cakes out there, and this is especially true when it comes to pink velvet cake!
This delicious cake has a vanilla flavoring to it that's achieved with vanilla extract in the sponge and the frosting.
Other ingredients you'll need, besides the typical ones like eggs and baking powder, include red food coloring liquid and pure almond extract. As you can guess, the food coloring is what gives this pink velvet sponge its classic color!
I know what you're thinking, this isn't the most traditional design for a wedding cake! With that being said, it's got a stunning design that's sure to wow your guests, and it tastes great on top of that. So, why not break a few traditions?
An ombre cake is one that blends each color into the next, which is part of what makes them so spectacular to look at.
Inside this one, the bottom tier is dark pink, which then shifts to a lighter pink for the middle tier, and then transitions to a pale pink for the top layer. 
The mouth watering sponge in this wedding cake is strawberry flavored, while the cake is covered in pink vanilla buttercream with freeze-dried strawberry pieces embedded into it all over.
Although this is a complex recipe to put together, especially since it's got 3 different tiers of cake, it's totally worth the effort.
Not to mention, it looks beautiful! On top of that, each tier has a different style of cake, meaning that your guests will get a load of variety.
The bottom tier is a chocolate cake, with a delicious and rich flavor that you're sure to love. After that, the middle tier is a lemon yogurt cake.
This contrasts brilliantly with the rich chocolate cake, the citrus tang of the lemon being a breath of fresh air against the rich sickliness.
Finally, the top tier of this pink wedding cake is a fruit cake. Fruit cakes don't get nearly enough love, with their perfect blend of soft sponge and healthy fruit. It's a great way to top off this enormous wedding cake!
This is another pink wedding cake that's straying a bit from tradition in the very best way. You might be surprised to find out that not every wedding has a large cake, (see also: 15 Best Wedding Cake Toppers For Every Wedding)instead choosing to have lots of little cupcakes instead.
This is a pretty great idea, because it leaves just as much to go around to all the guests, and the bite-sized treats seem less sickly!
These pink velvet cupcakes are the ideal bite-sized treat,  and they've got a wonderfully refreshing vanilla flavor to them. On top of that (quite literally!), they've got a dreamy white chocolate ganache topping. 
This is another Ombré cake, but one that's a little different from the other one we looked at. Though this one doesn't have a pink exterior, you'll find a beautifully vibrant pink interior when you and the groom cut it open in front of the guests.
Since it's an ombré cake, the pink interior is going through all different hues of the color. It starts out at the bottom with a dark pink shade, then gets lighter and lighter as you go up, changing over four different layers. 
There is admittedly a little bit of pink on the outside of the cake, so it's not totally white on the exterior! You can scatter an assortment of bright pink sprinkles all across the vanilla buttercream frosting.
A big part of the wedding celebration will probably be glasses of champagne, so why not combine them with the cake? That's right, this recipe is for a pink champagne wedding cake! 
The recipe is divided into two parts, the pink champagne cake and the pink champagne buttercream frosting that's elegantly painted around the outside – with beautiful (see also: How To Make Buttercream Peonies For The Most Beautiful Cakes)swirl decorations!
By including pink champagne in both the cake sponge and the buttercream frosting, it helps to make this cake extra indulgent.
The delicious and unique flavor of the pink champagne makes this wedding cake taste totally unique – your guests will certainly be coming back for second helpings!
This is another of our picks that's not quite traditional for a wedding cake, but that just make it more interesting!
Marble cakes have a mottled appearance, which means that they have spots and swirls of dark and light color all over them.
This gives them a really unique, interesting look, and that's certainly true for the inside of this cake that uses the style. You'll find that the marbled inside is a mixture of pink and regular-colored (beige) sponge, which looks really terrific. 
Additionally, this wedding cake uses Percy Pig sweets to make it even more pink. If you've never had these adorable sweets, they're basically little pink smiling pig faces!
They add a lot of character to the wedding cake, and your guests will love them.
If you can't get hold of these sweets, don't worry! Simply get another delicious pink sweet.
We've got the recipe for another mouth watering pink velvet wedding cake here, but this one stands out thanks to a pair of delicious differences. 
For one, the inside of the cake has a fantastic layering system going on, with alternating sponges of different shades of pink. Secondly, the outside of the cake is covered with romantic marbled heart shapes!
Your special day is going to be full of love, and this pink cake with its pink hearts helps to celebrate that even more. 
Everybody loves a good chocolate cake, so why not have one for your special wedding day?
This recipe will give you a delicious chocolate cake with three separate sponges and three layers of pink vanilla frosting dividing them. It may be a simple cake to make, but it's got the perfect blend of chocolate and vanilla flavoring!
Nothing says love like a massive pink heart-shaped wedding cake! This absolutely beautiful cake is moist and soft, and it's covered with brilliant red strawberries on top to make the vibrant colors pop even more. 
The rest of the cake has elegant pink ruffles all around it, and the sides are even covered with shredded coconut! This is a luxury cake that's perfect for your special day.
We're finishing our list with this dazzling hot pink raspberry wedding cake, which is sure to get your wedding guests talking!
The hot pink frosting is especially impressive, and it uses real raspberries to get its brilliant color.
Final Thoughts
A pink wedding cake is one of the best types of wedding cake you can get, and there's loads of beautiful varieties to choose from. Use our list to find the best!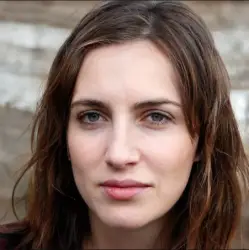 Latest posts by Anna Ingham
(see all)