Your wedding is the day you are going to remember for the rest of your life. It is one of the most special days for you, your partner, and your loved ones, which is why everything that happens on that day is important.
Apart from the décor, wedding dress, venue, music, and guest list, what you need to think about is the wedding cake you will make, and if you want to make a vegan recipe, the search might be a bit more difficult.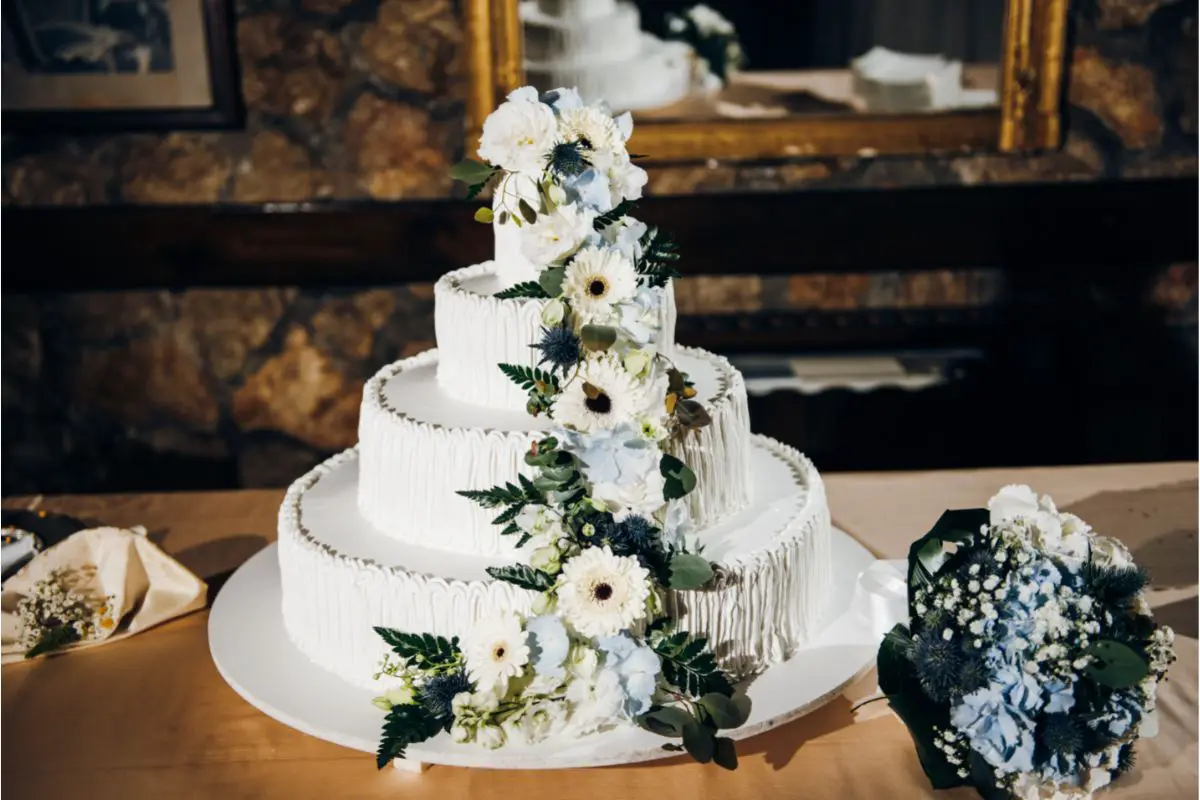 In this article, we have included 10 vegan wedding cake recipe ideas you can consider making for your special day, so do not worry if (see also: 12 Best Ice Cream Wedding Cake Recipe Ideas For Your Special Day)you haven't already made plans for this as we have got you covered.
All you need to do is keep reading below to pick the cake you like the most!
This stunning three-tiered cake will definitely wow your wedding guests not only because of its size but also because of its taste.
Zesty and sweet, the cake is made with simple cake ingredients as well as lemon zest and elderflower syrup.
The addition of elderflower syrup with extra sugar adds more sweetness that is then balanced out with lemon and elderflower curd which is made with soya cream and vegan butter, making it perfectly vegan.
The icing is then made with more vegan butter, icing sugar, and a bit of that lemon and elderflower curd.
While it is not a simple cake to make, it is one that is worth spending the time on to make your party all the more memorable!
Edible flowers and fresh fruit can make any cake look beautiful if you add them as toppings, but this cake is also so tasty that you might get away with everyone being pleased with it even if you leave it with no toppings on.
The cake batter is made with flour, baking powder, sugar, vanilla, maple syrup, almond milk, and sunflower oil, which make it simple and, at the same time, classic and tasty,
The filling is made with vegan butter, sugar, and raspberries and the remainder of it is also used as frosting to give this cake its white look.
For small and intimate weddings, this pink ombre cake is just perfect. Why? Because it is more than enough to feed the crowd and looks so good!
The ombre frosting starts with a bold pink color at the bottom of the cake and then becomes lighter and lighter as you move to the top layers.
Covered with this pink palette frosting are three layers of pink cake that is colored with pink food gel and made with classic vegan cake ingredients.
In between the cake sponges, a rich buttercream makes every bite moist and yummy!
A two-tiered vanilla cake might be a safer option if you have people who are not fans of lemon-flavored desserts.
This vanilla wedding cake might look simple, but its ingredients list can remind you to never judge a book by its cover.
Made with white rice flour, cornstarch, sugar, baking soda, baking powder, a bit of salt, and lots of vanilla extract, the ingredients so far might not sound like anything special.
However, once you add coconut butter and coconut milk to the mix, you get a vanilla cake that's so refreshing you won't be able to stop eating it.
Its buttercream frosting is made with spectrum organic shortening, sugar, white vanilla powder, vegan butter sticks, and coconut milk, while you can also try an oil-free version if you want.
Peanut butter is not everyone's cup of tea but when you add it to a cake there's no way someone might say no to it (unless they've got a nut allergy!).
So, if you know your wedding guests are okay with peanuts, then this cake is one you should certainly consider making for your big day.
With 5 layers of sweet heaven, this vegan cake might make you think it'll take days to make. You will be pleasantly surprised to know that it only requires 3 hours of your time!
Made with gluten-free flour, cane sugar, oat milk, and cocoa powder among other ingredients, the cake layers are then covered in oat milk and peanut butter frosting to which you can add some plant-based food coloring to make this already brilliant cake more appealing to the eye.
If you are looking to stray away from the classics because you find a vanilla cake too boring for your taste, then this blackberry and gin cake might be exactly what you are looking for.
The blackberry sponges are made with flour, baking powder, sugar, vanilla, almond milk, rapeseed oil, and blackberries.
The gin syrup is made with gin, water, sugar, and lemon juice and is then brushed over the cooked and cooled sponges, providing them with the perfect moisture and extra sweetness.
The best part, however, is probably the blackberry jam that's added between the sponges, on top, and all around the cake.
Some people are spontaneous enough and decide to have a wedding the day after they get engaged.
If that sounds like you and you are looking for a quick vegan wedding cake to bake for your close friends and relatives who will join you on this special day, here's the one you need.
This coconut cake is made with all things coconut as you will use coconut, oil, milk, and shredded coconut to make it.
Apart from that, you will need simple cake ingredients and some applesauce and apple cider vinegar, but you can always replace those with apple puree and lemon juice, respectively.
Can you get vegan and no-bake in one single cake? Yes, you can!
This blackberry coconut cake is a great example of how you can get the best of both worlds and serve your guests a cake that's incredibly delicious and healthy.
You will also need no more than 40 minutes to prepare it, which means you have plenty of time to get the rest of the things, like the decoration, ready in time for the guests to arrive.
The cake base is made with blackberry jam, coconut flour, maple syrup, and unsweetened milk (almond, soy, coconut, or oat will work great).
The frosting is made with coconut manna, maple syrup, a few tablespoons of that vegan milk you are using, and some vanilla extract.
Once you have prepared these two mixtures, you can then add more blackberry jam as filling and top the cake with shredded coconut and some edible flowers if you want to make it look fancier.
Ideally, you'll want to leave your cake in the fridge for half an hour or more, but don't worry if there's no time; you can always enjoy it right away!
Even though weddings are typically dressed in white when it comes to the wedding dress, the tablecloths, and the wedding cake, that doesn't have to be the case for you.
Especially if you are a chocolate lover, there's no way you should say no to your favorite treat on your big day.
This chocolate truffle cake is the best way to treat yourself to lots of chocolate and enjoy a wedding cake your way.
With vegan chocolate truffles, hazelnut chocolate shards, three rich chocolate sponges, a chocolate frosting, and a chocolate ganache, it suffices to say a lot is going on inside and on top of this cake, but it all comes down to one thing: chocolate!
If you love the idea of having some chocolate on your wedding day but still want to stick to the 'white' theme, then making a white chocolate cake is the ideal solution.
This cake is indeed made with vegan white chocolate, fresh raspberries, non-dairy milk, flour, sugar, vegan butter, applesauce, baking powder, baking soda, and some vanilla extract.
The butter cream has more chocolate in it, while you can add more chocolate chunks on top of the cake as décor.
If you are patient and good with decorating cakes, then spend some time making decorative drips and placing some raspberries and edible flowers on top and around the cake for an eye-pleasing result!
The Bottom Line
These 10 wedding cakes are 100% vegan and absolutely delicious.
Even though not all of them are of the same level of difficulty, if you have made cakes in the past, then you will have no trouble making any of these cakes.
Just follow the recipes step-by-step, make sure you weigh your ingredients, have patience for the cakes that require some attention to detail when decorating or assembling them, and savor every moment of making and then eating it!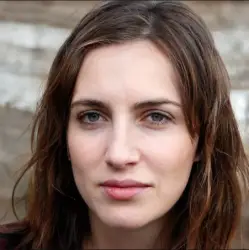 Latest posts by Anna Ingham
(see all)