Nothing reminds us more of the holidays than a ham coated in a finger licking brown sugar glaze. The look, smell and taste of this delicious coating may well be one of your most cherished memories. 
But how do you make a brown sugar glaze so that you can recapture those treasured moments?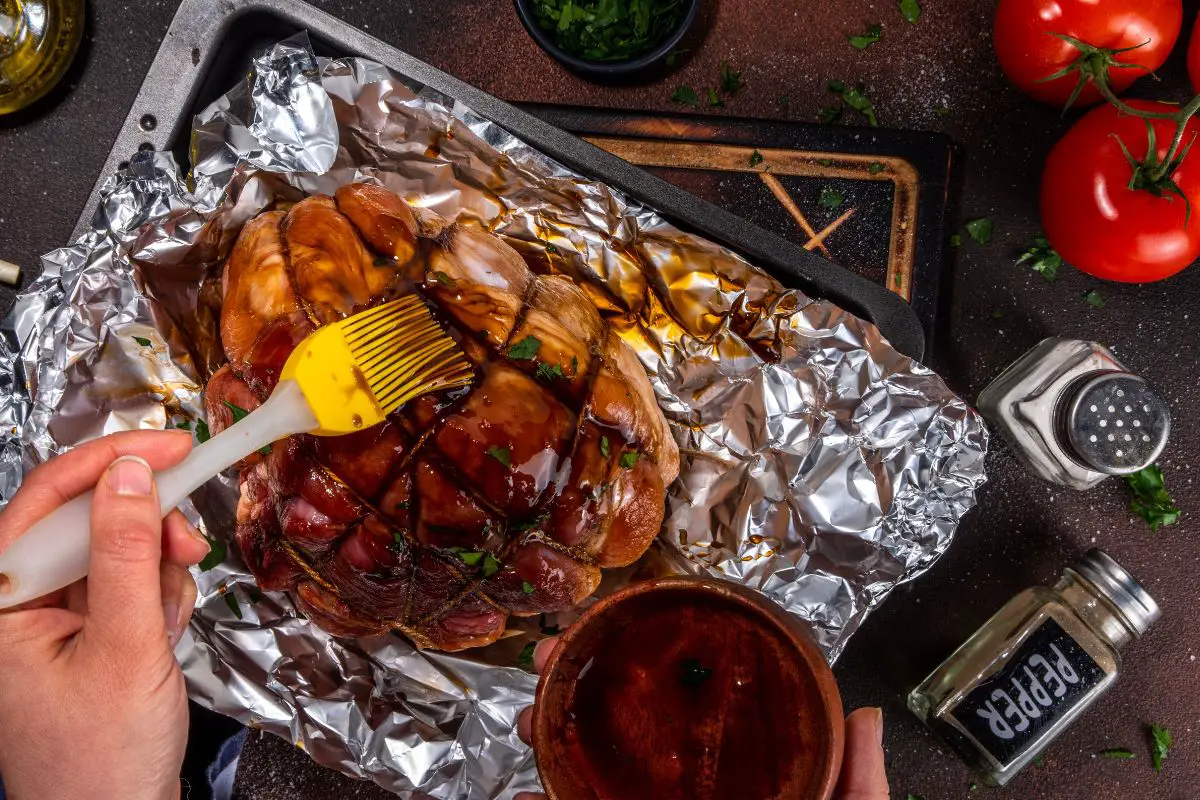 What Is A Brown Sugar Glaze Used For?
A brown sugar glaze is most commonly used when cooking a holiday ham, but it can be used for so much more than that.
This delicious glaze should be enjoyed more than once a year and should not be used exclusively during the holidays.  
There are lots of dishes that you can apply a brown sugar glaze to, and they don't all have to be savory. It's also perfect for desserts such as donuts, cake and muffins.
A brown sugar glaze also pairs wonderfully with salmon, roasted vegetables, pork chops and chicken. 
The great thing about this glaze is that you will most likely have all the ingredients that you need already in your kitchen without having to make a special trip to the supermarket. 
Speaking of ingredients, let's take a look at exactly what you will need to make this glaze. 
Savory Brown Sugar Glaze 
There are many recipes and variations of ingredients for making a brown sugar glaze depending on whether it is for a savory or sweet dish. 
Ingredients
The ingredients for a savory dish brown sugar glaze are as follows:
1 cup brown sugar
¼ cup honey
½ cup orange juice
3 tablespoon whole grain mustard
½ teaspoon cinnamon
¼ teaspoon ground ginger
Method
Put all the ingredients into a small saucepan and combine. 
Simmer on low heat for approximately 15 minutes while stirring until all the sugar has dissolved and the mixture starts to thicken. 
Remove the pan from the heat and allow the brown sugar glaze to cool down. 
If you are applying to a ham you can now brush the glaze over the ham during the last half hour of cooking. 
Alternatively store the glaze in an airtight container once it has completely cooled down. 
Notes
You can use either dark or light brown sugar to make this glaze. dark brown sugar contains more molasses and so will have a stronger flavor than light brown sugar. The glaze made with dark brown sugar will also be darker in color. 
The orange juice that you use will affect the flavor of the glaze. Store bought orange juice tends to have a lot of added sugar which may make the glaze sweeter than you anticipated. Make your own freshly squeezed orange juice for a more balanced flavor. 
If using the glaze on a slow cooker ham you don't need to cook it first, just combine the ingredients and brush it over the ham at the beginning of cooking. Due to the moist environment of the slow cooker the glaze will not burn. 
Sweet Brown Sugar Glaze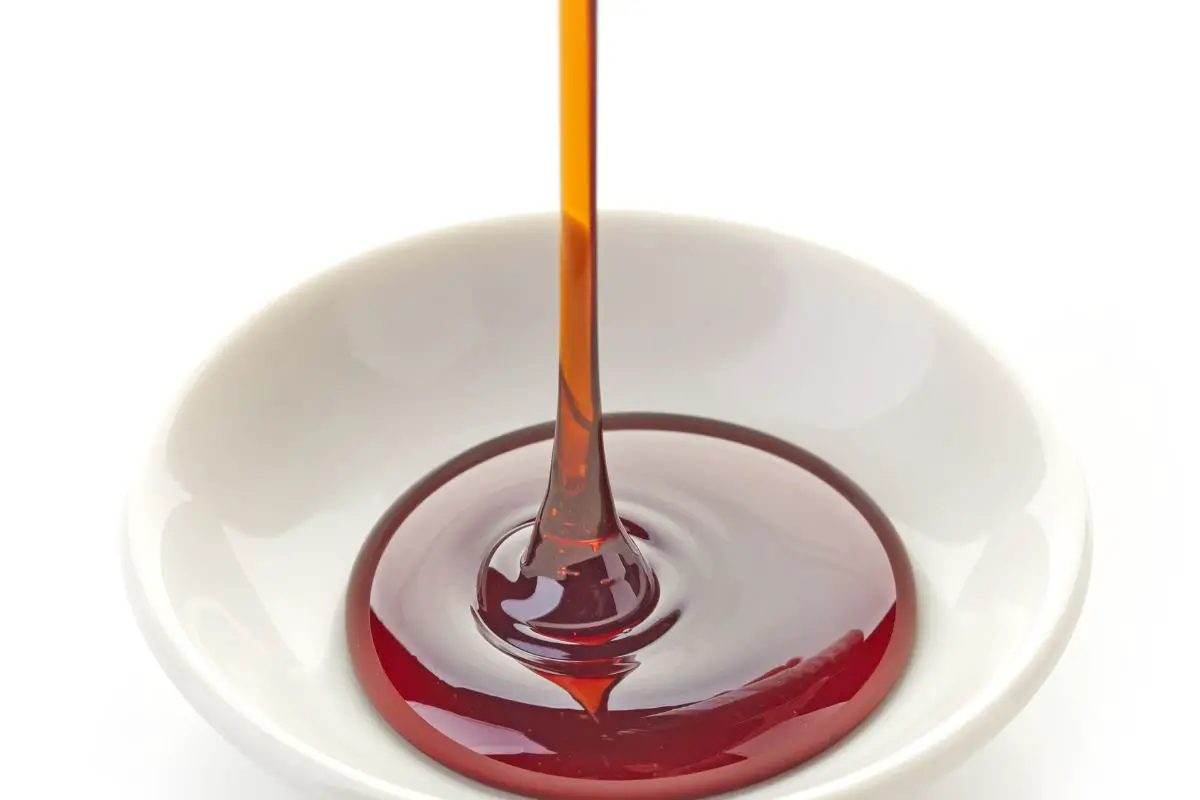 Let's not forget that we can use brown sugar glaze on some of the most scrumptious desserts too. 
The ingredients for a basic sweet brown sugar glaze are as follows:
Ingredients
½ cup brown sugar
¼ cup confectioners sugar
4 tablespoons butter
3 tablespoons milk
½ teaspoon vanilla extract
¼ teaspoon almond extract
Method
Put the butter in a small saucepan and melt over a medium heat. 
Add the brown sugar, confectioners sugar and the milk. 
Whisk all the ingredients together until they are fully combined and begin to bubble. This should take about 4 to 5 minutes. 
Now stir in the almond and vanilla extracts and continue to cook the glaze for a couple of minutes. The mixture should begin to thicken at this point. 
Remove the pan from the heat and allow the mixture to completely cool down before using to top donuts, cakes, cookies or muffins. 
Notes
The cooking time will vary depending on the size of the saucepan you're using.
Although it does impart a nice flavor, if you are not a fan of almond extract you can leave it out of the recipe. 
You can use either dark or light brown sugar for this recipe according to the depth of flavor that you want. 
Variations & Substitutions
There are lots of variations for brown sugar glaze recipes, and you may even have your own secret ingredient that you add to make your holiday ham glaze extra special. 
It's possible to use either dark or brown sugar for either the sweet or savory sugar glaze recipes. Dark brown sugar will have a richer flavor as it contains more molasses but both work very well. 
If you don't have orange juice you can just as easily add pineapple juice to the recipe. Try to use an unsweetened or fresh pineapple juice, or you risk making the glaze too sweet. 
Leaving out the honey if you find you have none will not make too much difference to the glaze, and it will still taste wonderful. 
Some people like to add apple cider vinegar to the ingredients which gives an extra tangy flavor to a savory glaze. 
Instead of wholegrain mustard you can use Dijon mustard or a combination of the two. 
Alternative spices to add include garlic powder, smoked paprika and black pepper.  
Storing Instructions
You can make the glaze up to 3 days ahead of when you intend to use it which is great during busy times such as the holidays. Simply reheat on the stove or in the microwave. 
If you have any glaze left over or want to make a batch to use at a later date you should put it in an airtight container.
It can be stored in the refrigerator for up to a week or can be frozen for around 3 months. 
Summary
We hope that you have enjoyed our guide on how to make a brown sugar glaze and that it has given you some helpful tips as well as some inspiration.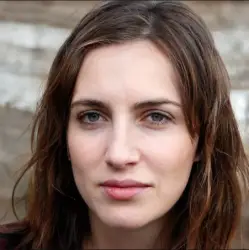 Latest posts by Anna Ingham
(see all)