Most of us associate wedding cakes with a professional standard of baking, but even if you don't have any baking credentials, you can still make a succulent and beautiful-looking wedding cake. 
Whether you want to bake the cake for your special day yourself or have a loved one who is up to the task, we recommend checking out these 15 recipes for inspiration.
Not only are they delicious, but they're easy to make at home with a bit of baking experience and determination. 
The following list of succulent wedding cake recipes includes some variations of the classic vanilla sponge or white cake, as well as some more interesting flavors. We've even included vegan and gluten-free recipes!
This recipe for three-tier sponge wedding cake is perfect if you're looking for a straightforward way to make a classic wedding cake from home(see also: 8 Scrumptious Milky Way Cake Recipes To Make At Home!). 
This cake takes just over 3 hours to make, which isn't very long for a wedding cake, and the whole thing serves approximately 120 people. 
All you need for the cake itself is self-raising flour, caster sugar, unsalted butter, eggs, vanilla extract, marzipan, and white sugar paste for the icing. The filling consists of strawberry and apricot jam. 
If you're nervous about baking your wedding cake and want a recipe that is specifically designed to be easy for all skill levels, we recommend this one. 
This easy DIY wedding cake recipe requires 5 hours including cooling and decorating time, but the cake-making process itself is really easy because the main ingredient is a boxed cake mix.
Make sure you get a good-quality mix, and nobody will be able to tell the difference.
You'll be adding almond powder to the cake mix for extra flavor and making the cream cheese topping from scratch (this is easier than you think) before putting the cake together with strawberry preserve as the filling.
There's nothing more traditional than a white cake recipe for a wedding, so if you're going for the classic white wedding theme, this cake recipe will be perfect.
When made according to the instructions, this white wedding cake turns out incredibly moist and fluffy. That's because it's made with butter, egg whites, vegetable oil, and baking powder. 
The buttercream frosting is rich, but not too heavy, and the gold drip is the perfect touch to elevate the cake to a picture-perfect standard. 
Looking for a subtle yet fun way to add a splash of color to your wedding celebrations? Why not make this red velvet wedding cake to surprise your guests?
Red velvet cake may not be the traditional option for a wedding cake, but it tastes delicious and looks stunning with white icing. 
To make this red velvet wedding cake, you'll need the standard red velvet ingredients, as well as buttermilk for the topping and filling. The result is a visually pleasing, contrasting cake that tastes as good as it looks.
Back to a more traditional wedding cake recipe, we love how simple yet delicious and elegant this vanilla wedding cake turns out.
Some people want a really huge, elaborate cake to act as a centerpiece for their wedding day, and that's great. However, if you want something more understated, this easy-to-layer vanilla cake recipe is ideal.
Even if you're more-or-less a beginner at baking, you can easily make this cake using basic ingredients such as eggs, flour, sugar, oil, milk, baking powder, and vanilla extract.
The instructions in the recipe make 2 layers, but you can adjust the quantities to make as many layers as you like. 
This fruit wedding cake (see also: 10 Best Fruit Wedding Cake Recipe Ideas For Your Special Day)might not count towards your 5-a-day, but it will certainly make a decorative statement at the reception and provide a delicious dessert for you and your guests.
The design of the cake is an elegant three-tier, and while there's more than enough fruit inside, you can use more fruits for decoration as well as any flowers or ornaments you like.
We love how flavorful this recipe is, since it includes lemon zest, mixed spice, cinnamon, mixed peel, various dried fruits, and a splash of brandy for good measure!
Having said your vows to your partner, why not also profess your love for chocolate cake by having a chocolate-flavored wedding cake after the ceremony?
Chocolate cake is a bold choice for a wedding, but most people love chocolate, so it's likely to go down great. Plus, this recipe is so easy to follow, and the finished result looks and tastes wonderful.
The recipe is based on a chocolate-fudge cake mix, which simplifies the process so that even total beginners can execute the cake perfectly.
We've suggested a red velvet wedding cake recipe (see also: 12 Best Red Velvet Wedding Cake Recipe Ideas For Your Special Day)already, but if you'd like to stick with the traditional white theme while getting to enjoy the unique texture of red velvet, why not white velvet cake?
To make this cake, you'll need just 9 ingredients, and prepping and cooking together take less than an hour – although you'll need time for decorating, of course.
The butter and sour cream work together to make an incredibly moist cake, and you can choose between vanilla or almond extract for the flavoring, depending on your preference.
Strawberry is a versatile and popular flavor, so if you'd like to venture away from the basic vanilla sponge, strawberry wedding cake is a great choice.
This Fraisier strawberry wedding cake may look complicated from the pictures, but the decoration is actually very simple when you follow the pictures and written instructions in the recipe. 
Admittedly, this is a more ambitious wedding cake project consisting of 158 individual steps, but if you have the time and energy, the beautiful layering and succulent taste makes all the effort worthwhile.
If you or your partner have Italian heritage, or you just love coconut cake, why not follow this recipe for Italian wedding cake?
This wedding cake recipe is perfect if you're holding more of a close-knit, casual reception, since it only serves around 10 people (feel free to layer up as you wish). 
The cake itself is a vanilla coconut cake. For the topping, you'll make a cream cheese frosting that you can then garnish with shredded coconut.
Another suitable recipe for a classic, white wedding is this white almond wedding cake. As long as neither you nor your guests are allergic to nuts, this delicious almond cake will be a real crowd-pleaser.
You don't have to worry about using almond powder for this cake since the flavor mostly comes from almond extract, which is easier to work with. However, you can use real almonds to decorate the cake after you add the frosting. 
If you're having a Fall wedding and don't want to go all-out with a Fall or Halloween theme, one way to mark the season of your celebrations is to incorporate blackberries into your cake.
Blackberries are in season during the Fall, and this blackberry-vanilla wedding cake is divine. 
You'll need about 4.5 hours to make this cake, which will serve around 40 guests.
You'll just need basic baking ingredients plus buttermilk for the batter, and then you'll make a 4-ingredient frosting and add blackberry preserves for the filling and garnish.
Looking for a wedding cake recipe (see also: The Best Fillings For Your Wedding Cake (With Recipes))that looks classic, but hides a fun and fruity twist? We recommend this lemon and raspberry wedding cake.
Most of the flavor comes from the filling, which uses not only raspberry jam and lemon juice, but also elderflower liqueur. 
Need a vegan wedding cake recipe? No problem. We love that this vegan cake tastes as rich and succulent as any other wedding cake, and it looks as good as a professional cake. 
All you need to do is get some dairy-free milk and vegan butter and use applesauce to replace eggs for moisture. The applesauce adds a lovely sweetness, too. 
This gluten-free wedding cake recipe is the best we've ever tried. It's easy to make using gluten-free flour of your choice, as well as xanthan gum. 
The rest of the recipe is pretty standard, featuring regular baking ingredients, but there are also instructions to make the frosting and cake batter dairy-free. 
You can even make this cake in advance and freeze individual layers until the wedding day – just make sure you leave enough time for the cake to thaw!
Final Thoughts 
Whether you want a traditional wedding cake; a non-traditional, flavored cake; or a vegan or gluten-free cake, you can make it yourself or have a loved one make it for you by following one of our favorite recipes. 
These 15 succulent wedding cake recipes will look and taste great on your special day(see also: 15 Best Norwegian Wedding Cake Recipe Ideas For Your Special Day)(see also: 12 Best Donut Wedding Cake Recipe Ideas For Your Special Day)(see also:15 Best Burgundy Wedding Cake Recipe Ideas For Your Special Day)(see also: 15 Best Black Wedding Cake Recipe Ideas For Your Special Day)(see also: 7 Best Spring Wedding Cake Recipe Ideas For Your Special Day). Plus, they're all easy to make! Your cake will be even more special when you know it's homemade with love!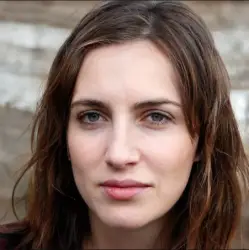 Latest posts by Anna Ingham
(see all)