Cheesecake may not be a traditional wedding cake, but these days not everyone is traditional.
Cheesecake is loved by millions, and rightly so, so sweet and creamy, what's not to love?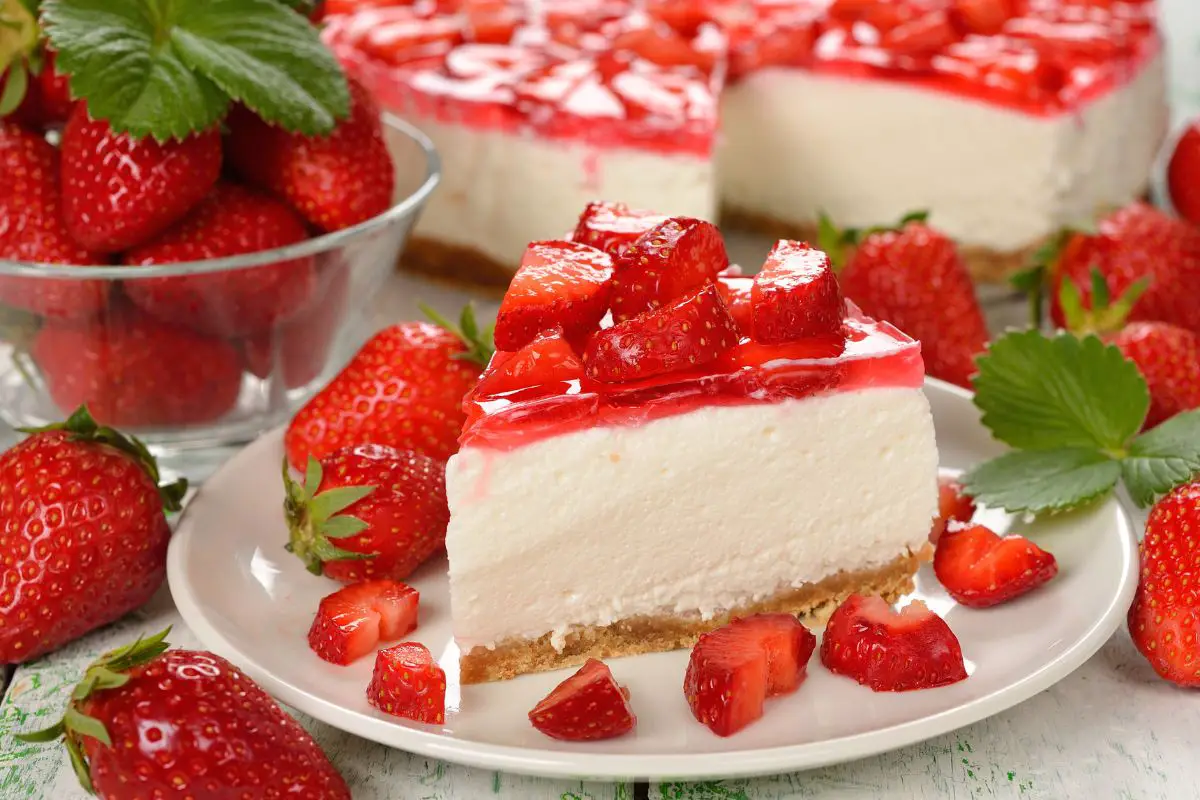 If you're asked to prepare a cheesecake wedding cake, or if you want to prepare one as a gift, you will find plenty of inspiration online.
But in this article, we're going to go a step beyond that and provide you with actual full recipes.
Granted, some of the cheesecake recipe ideas coming up aren't necessarily presented specifically as wedding cakes, but they can easily be adapted to make the most fantastic cheesecake wedding cakes(see also: 15 Best Cupcake Wedding Cake Recipe Ideas For Your Special Day)(see also: 15 Best Winter Wedding Cake Recipe Ideas For Your Special Day)(see also: 5 Best Gay Wedding Cake Recipe Ideas For Your Special Day).
And without further ado, let's get straight to it!
(The recipes listed below aren't listed in any particular order.)
This cheesecake wedding cake is simply amazing. Like a traditional wedding cake, it features 3 tiers.
These 3 tiers look absolutely stunning, different in size, but apart from that they're identical.
There's a shortbread base, and the main part is made with gelatin leaves, cream, cream cheese, condensed milk and melted white chocolate.
To decorate, you've got pretty roses and fresh raspberries and strawberries, with a drizzle of berry sauce, made with raspberries and icing sugar.
This beautiful, elegant can look simply gorgeous if you're meticulous and get it right.
This version features 2 tiers, but if the couple wish, you could easily adapt the recipe to make a more traditional 3 tier cake.
There's a lotus cookie base and vanilla and lemon flavored cheesecake filling, but before you pour your cheesecake mixture into your chosen mold, you place halved strawberries on the inside wall of the mold.
There are also red layers made by boiling some strawberries with sugar, before grinding the mixture in a blender and adding red food coloring and melted gelatin.
You simply pour this mixture onto the hardened cheesecake and leave them to cool.
Altogether this creates a stunning effect, and you can also decorate the top of the cake with more fresh strawberries.
Granted, the trio of cheesecake recipes you can follow here aren't necessarily intended to replace a wedding cake, but there's no reason why you can't adapt the recipe so that there are two or more tiers of each, for that wonderful wedding cake effect.
The three cheesecake recipes here include one no bake Oreo cheesecake, complete with an Oreo cookie crumb base.
There's also a vanilla cheesecake with blueberries and mini meringues decorating its top.
And the showpiece, I would say, has to be the strawberry Prosecco cheesecake, which features fresh strawberries that have been left to marinade in Prosecco overnight.
This two-tiered chocolate cheesecake will really go down a treat!
It's perfect for a rustic style wedding because the white chocolate cigarette-style sticks that surround the outer edge give off a really rustic look.
The larger tier is positioned on a crust made from chocolate wafer cookies, sugar and butter.
The filling is the same in both tiers, made with chopped chocolate, semisweet and bittersweet, cream cheese, sugar, cocoa powder and eggs.
On the top you can drizzle some caramel topping and sweetened shredded coconut.
Let me tell you, this cheesecake tastes as good as it looks! And it's a showstopper!
The crust has a rich chocolate flavor, thanks to the Oreo cookie crumbs and butter. Then there's a thick velvety cheesecake filling made with the likes of flour, eggs, sugar, cream cheese, sour cream, and vanilla extract.
The covering the top of the cheesecake are juicy, glistening, ruby red morello cherries doused in dreamy kirsch liqueur.
You can also sprinkle a garnish of dark chocolate curls for full effect. So decadent and indulgent!
Technically not a cheesecake, yet made with cream cheese, with a taste very similar to a traditional cheesecake, this Italian cream cheese cake features a genuine cake filling, made with the likes of butter, shortening, egg yolks, baking soda, flour, buttermilk, vanilla extract, shredded coconut and chopped pecan nuts.
But what really makes it special is the cream cheese frosting, which is absolutely delicious, and gives the cheesecake a wonderfully elegant look.
It's made with cream cheese, butter, powdered sugar, and vanilla extract. You can also add a sprinkling of more chopped pecans if you wish.
It may not be called a cheesecake, but that's exactly what this delicious concoction is.
There are 3 tiers altogether, which is just like a traditional wedding cake, but it's super simple to make with just 5 ingredients.
All you need is some cream cheese, powdered sugar, lemon zest, and vanilla extract, for the filling. Together with Graham crackers for the base, and extra lemon zest and filling for decorating.
If you wish, you can adapt the recipe so as to provide a bigger dessert to serve to more guests.
Sometimes the best ideas are the simplest ones. This cheesecake may look very simple at first glance, but if you were to add one or two extra tiers on top, and take care to decorate in a manner befitting a wedding, then this could really be something special.
The base is made with crushed vanilla wafers, chopped almonds, sugar and butter, while the filling is made with the usual ingredients such as cream cheese, sugar, eggs, and vanilla extract.
But to give it a nice twist, you also add almond extract!
You can give the dessert a traditional white appearance by making a topping with sour cream, sugar, and more vanilla extract.
If you can't decide whether to go for cake or cheesecake for the wedding, then with this recipe you don't have to choose!
It's basically a red velvet layer cake with a layer of cheesecake in between the two layers. Then the cake is topped with the most gorgeous cream cheese frosting.
And to top it all off, you simply cover the frosted red velvet cheesecake cake with shavings of white chocolate curls. Beautiful and delicious.
If, like me, you're a big fan of the Cheesecake Factory, then you're sure to love this copycat version of their Italian lemon cream cake.
It's super simple to make. All you need is flour, salt, milk, heavy whipping cream, butter, eggs, baking powder, mascarpone cheese, lemon, granulated and powdered sugar, and some vanilla extract.
This beautiful two tier cheesecake is perfect for a wedding centerpiece. And, it's big enough to serve up to 60 guests.
It features layers of scrumptious red velvet cake interspersed with layers of vanilla cheesecake, complete with a yummy vanilla buttercream frosting, and pretty decorations such as large flowers, and a selection of berries.
This white velvet cake with cheesecake filling is also an excellent consideration for a big wedding (see also: 15 Best Wedding Cake Cheesecake For Every Wedding)cake style cheesecake.
You can create as many tiers as you like, and it has the most wonderful silky marshmallow buttercream frosting.
It's a great way of combining both cake and cheesecake for couples who don't want to choose between the two. You don't have to decorate it as shown, come nice pastel decorations would look beautiful.
This double-decker cheesecake looks gorgeous. The rose-like swirls that cover the cheesecake just look so romantic.
It features two cheesecakes, one on top of the other, with Graham cracker crusts holding up each one.
This recipe features a vanilla flavored cheesecake filling for both cheesecakes. But you could always do different yet complimenting ones.
Here's another wonderful recipe for your consideration.
There are several different layers, including lemon flavored cake, lemon curd, lemon cheesecake, raspberry jam for contrast, and frosted with a yummy lemon flavored buttercream frosting.
And it's not as hard to make as you might think.
This three tier white chocolate and raspberry cheesecake looks super cute with its whipped cream swirls topped with fresh raspberries lining the edges of each cheesecake tier.
It looks kinda naked though, which would make it perfect for a rustic wedding, or if the couple would prefer, you could frost the outer edges as well.
Wrap Up
I hope you've enjoyed browsing through my favorite cheesecake wedding cake recipe ideas, (see also: 7 Best Spring Wedding Cake Recipe Ideas For Your Special Day)and that you're now sufficiently inspired and informed to make a fabulous, delicious, and much talked about cheesecake wedding cake of your own for the happy couple!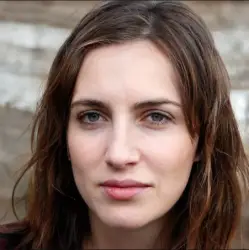 Latest posts by Anna Ingham
(see all)