With the way that the economy is going it can be tough to plan your dream wedding.
But you can have your dream wedding reception even on a budget. Even if your dream is to have a delightful yet short cake and punch wedding reception, you can make it affordable.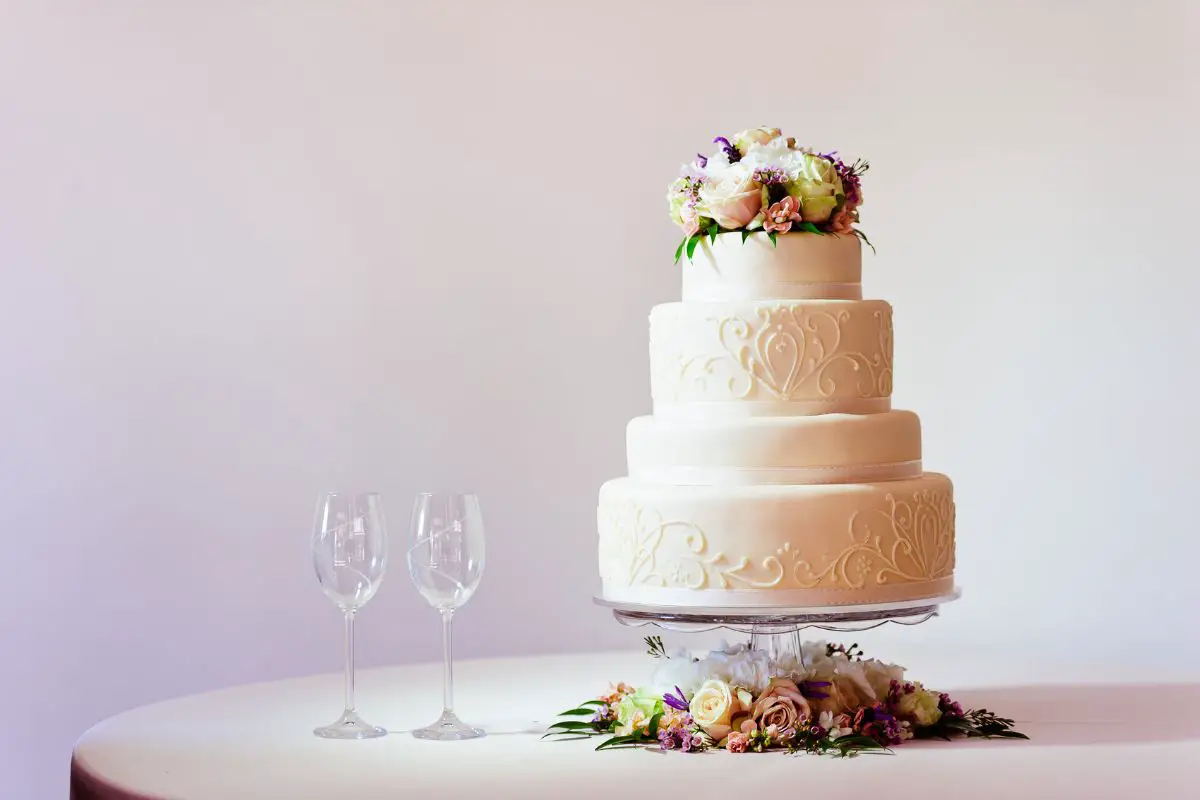 In this article we are going to cover everything you need to know about a cake and punch wedding reception (see also: Restaurant Wedding Receptions: Everything You Need To Know)on a budget(see also: Catering Your Wedding On A Budget: Ways To Save Money On Your Reception). So, without further ado, let's dive right in and get started!
Cake And Punch Wedding Receptions, Are they Tacky?
In our opinion, it is not a tacky choice to have a cake and punch wedding reception(see also: Affordable Wedding Food For Your Reception)(see also: Choosing The Right Cocktails For An Unforgettable Wedding Reception).
You are getting married, and you want to pull out all the stops. But you do not have to serve everyone a free gourmet meal.
Each wedding is different and personal to the couple. So you can enjoy the celebration of your commitment to the love of your life however you see fit.
You will be better off choosing a style and theme that suits your tastes and budget. That way you will get the best experience and have the wedding you always dreamed of.
The only rule you need to observe with a cake and punch wedding reception is that it should NOT be organized as a dinner time event.
If you are going to host a wedding around dinner time then you need to come to terms with the fact that you will need to provide them all with a meal.
You do not want to have a room full of cranky irate people at your wedding.
So, if you are set on hosting a punch and cake reception we recommend that you plan to have your reception between meals.
This is because you will just have finger foods, cake, and beverages on hand for your reception.
What Are Cake And Punch Receptions Like?
Cake and punch wedding receptions can be a lot of fun. They do not usually last a long time.
In general, you can expect people to mill around and chat for maybe an hour to a couple of hours at this kind of reception.
You could make your reception last a little longer if you want to dance after cake and beverages.
But the majority of your guests will not want to stay for long after that as they will more than likely want to head out for lunch or dinner.
But you do not have to cut out the wedding traditions you are dying to take part in just because your cake (see also: Is It Rude To Leave Before The Couple Cut The Cake?)and punch reception is going to last a few hours.
As long as you stick to a fairly strict timeline you can enjoy the cake, have a few toasts, cut the wedding cake, toss the bouquet and even dance for an hour or so.
All that you need to do is stick to a reasonably strict timeline and you can do everything that you want at your reception.
How Do You Plan Your Time For This Kind Of Reception
So what kind of timeline are you looking at for this kind of wedding reception?
Well, you can technically do what suits your vision. But if you want to take a look at a general timeline plant delightful short yet impactful wedding reception, you could consider something like the following:
Wedding Ceremony – 1:00 PM
Guest Arrival at Reception Venue – 2:00 PM
Newlyweds Grand Entrance and First Dance – 2:10 PM
Toast to the Couple – 2:20 PM
Cut the Glorious Wedding Cake – 2:30 PM
Bouquet or Garter Toss – 2:45 PM
Open Dance Floor – 3:00 PM
Las Dance and Couple's Exit – 4:00 PM
You can switch up your order or add events if you wish, to make your wedding perfectly fit what you imagine it to be.
But this rough timeline is a good place to start and get an idea for how long you can spend on events at your reception.
What Venues Work Best For This Kind Of Reception?
Many people will choose to have their wedding (see also: The Best Bar Service To Choose For Your Wedding)ceremony at a temple, church, or another place where people worship.
If this is the case for you, it may be a good idea for you to check if there is a hall attached to the main building. This hall will usually be right next to where the ceremony is held.
It would be a great spot to hoist your reception and serve cake and punch to your guests.
These church halls will often have everything you need from chairs to a kitchen area where you can make and serve beverages like tea or coffee for your guests.
If you are not holding your wedding ceremony in a place of worship or there is not an attached hall at your place of worship, there are other options.
As an alternative you might want to consider holding your cake and punch wedding reception at a local park, garden or a historic home that has a room that you can rent for the day.
Choose Your Decorations And Theme
With your venue sorted out you can now start thinking about your decorations and the themes that you are going with.
There are actually a lot of options that you can go with for your venue decorations. However, you might want to think about what time of year you are holding your reception. This can determine what themes and colors you want to use at your reception.
You should also think about what colors and themes you want to use that will suit the feel of your wedding.
For example, you could go with a vintage style, classic spring wedding style, or even an elegant style.
We have a few ideas for colors and themes below that you might want to go for.
So, without further ado let us take a look at a few theme and color ideas that are great for those of you on a budget.
You Could Go With A Vintage Themed Wedding
Going for a vintage style reception is always a great idea. Especially if you want to lean into a classic vintage look for your guests and your wedding dress.
It is also easy to theme your invitations and decorations to suit a vintage theme while keeping the whole event looking classy.
It may be a good idea to serve your guests a delicious buttercream icing cake and a cold punch alongside.
You will just need to ensure that your punch bowl is big enough and you have some gorgeous cups that match. But how do you get your hands on items like this?
Well you could borrow them from a family member or head over to a thrift shop where there are often beautiful crystal punch bowls and glasses.
If you can't get a hold of pretty cups you could always use disposable cups instead.
But what kind of menu could you look at for a vintage themed wedding? Well, you could serve anything you like, but there are a few things that we think would suit your theme especially well:
Serve a Gorgeous Wedding Cake of Your Choice
Serve Some Beautiful Themed Cup Cakes
Serve Your guests Some Delicious Cookies Of Your Choice
Serve a Delicious Punch of Your Choice
For those of you that need some ideas on where to purchase some vintage-style things that you will need for your wedding, we have compiled a little list of a few products that you might like:
There are a lot of products that you can buy online which are perfect for those of you that are on a tight budget but still want a beautiful wedding.
You Could Host A Dessert Only Reception
If you are not a fan of vintage weddings, you may want to go with something a bit more rustic or plain for your reception. You could go with a traditional wedding dress or go with a generally summer theme.
It would be a good idea to ensure that your wedding decorations are light, and bright. As such a pastel color pallet may be good idea for you.
It may also be a good idea to skip using a punch bowl and going to something like a glass pitcher or dispenser.
If you need an idea on what you can have on your menu for a dessert only reception. We have listed a few ideas below that you may want to consider:
A Beautiful Wedding Cake of Your Choice
Delicious Cupcakes to Suit Your Theme
A Selection of Mini Desserts
Delicious and Beautiful Fruit Tarts
A Tasty Punch of Your Choice
Tea and Coffee
Do you need a few ideas on how and where to get some items for your dessert only reception?
Well, we have found a few items that you may want to consider purchasing for this type of wedding reception:
There are a ton of great wedding theme options that you will find on Amazon and other websites so if you are on a strict budget, you will certainly be able to find a few things that will bring your wedding together.
A Beautiful Elegant Themed Wedding Venue
Are you planning to host your wedding reception at a stylish venue? If this is the case you may want to consider going with an elegant theme.
With a theme like this you will be able to wear any type of dress you like without looking like you do not fit in with your own theme.
It may be a good idea to go for a chic decor and food that will slot into this kind of theme.
As for the colors you could go with, we recommend that you go with black and white or perhaps even gold or silver for your cake and decorations.
This should bring the whole venue look together and make things look elegant.
What kind of menu might you consider going with for an elegant themed wedding?
Well there are a few things that you could go with. We have listed a few options below for you to consider for your elegant wedding menu:
Your Gorgeous Wedding Cake
A Selection of Mini Cheesecakes
A Few Plates of Petit Fours
A Selection of Macarons
A Selection of Truffles
A Few Bottles of Champagne
As for the decorations and other elements, there are some things that you can get on a tight budget without any trouble. We have found a few things that may suit an elegant themed wedding reception:
There are so many great elegant themed products available online which will make your wedding look fantastic and elegant. Just like you want!
Consider A Modern Warm Reception With Cake And Coffee
If you want to go for something a bit more modern, or your wedding date comes under winter or fall, a lovely cozy wedding venue theme might be a good idea.
You can go with any dress that makes you feel beautiful on your big day. Just make sure that you have a nice shawl to keep you warm.
As for your food and drinks menu, there are quite a few warm and cozy foods that you can serve your guests. We have a few ideas listed below for you to consider:
A Beautiful Wedding Cake of Your Choice
Delicious Warming Cinnamon Apple Tarts
A Selection of Pumpkin Spice Donuts
A Few Trays of Ginger Cookies
Delicious Hot Beverages Like Coffee, Hot Cocoa and Tea
If you need a few ideas on what you can buy on a budget for a wedding venue theme like this, you may want to consider some of the following:
A variety of options are available online for you to choose from. They are largely reasonably priced if you know where to look which makes sticking to a budget that much easier.
Final Thoughts
We hope that you have enjoyed reading this article and finding out how you can plan the wedding of your dreams even if you are on a budget.
A simple cake and punch reception is perfectly acceptable and will save you some money on food and other wedding (see also: DIY Wedding Food: How To Self-Cater Your Wedding)expenses.
If you enjoyed reading this article, we hope that you will consider checking out our website to learn more about how you can learn more on various related topics.
There is sure to be something that you will find interesting and useful for you to learn about.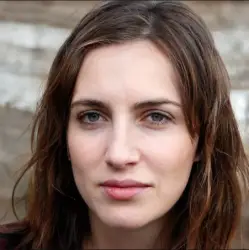 Latest posts by Anna Ingham
(see all)