When we think of wedding cakes, we assume they have to be tiered and littered with decoration, but this doesn't have to be the default design for your day. As for your theme, you might want a blue cake, for example.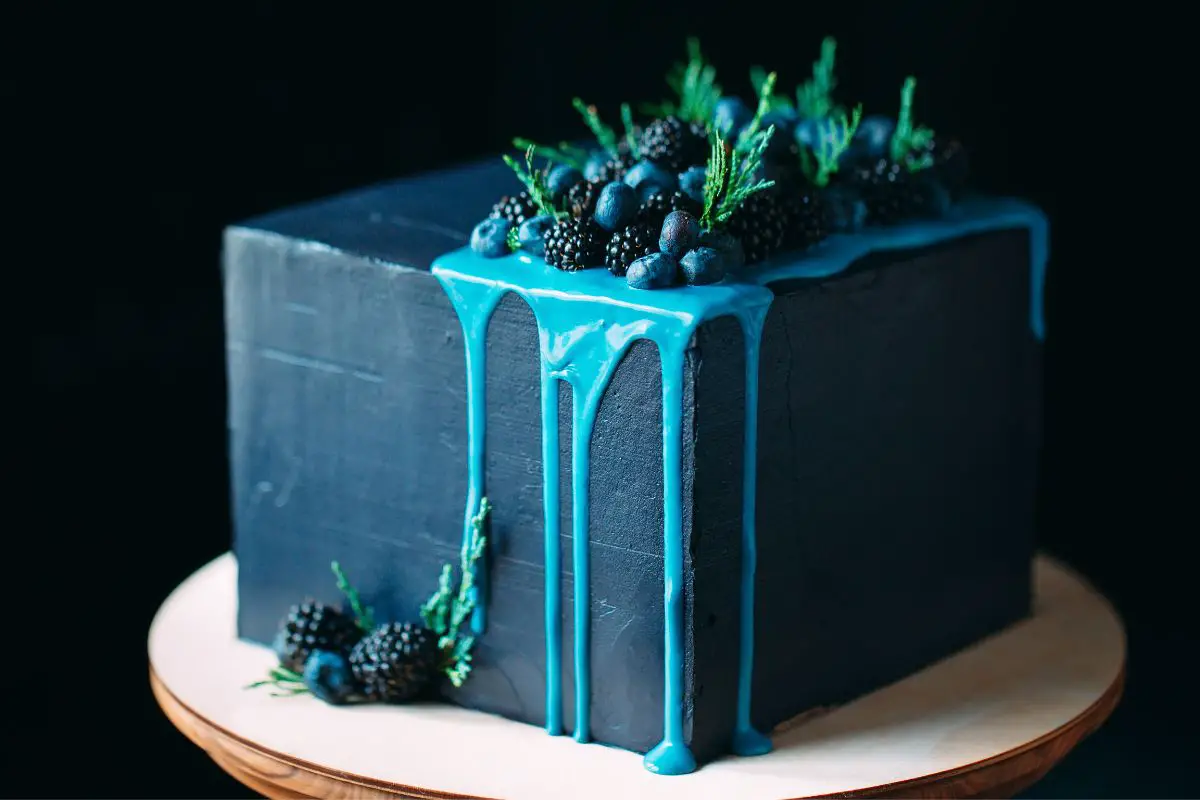 While this can sound daring, how do you start to find a recipe idea that uses this color and is fit for your special occasion? With some icing and cream, this can be achieved quite easily, so much so you could even make these at home.
To find the best twelve blue wedding cake ideas for your perfect day, read on to find your next source of inspiration. 
How about a cake with a rich texture and smoothness that puts you in the mind of luxury? Well, this cake has these lovely drapes and swags that give it elegance and make it the perfect blank canvas for you to do anything you like.
While there are a considerable amount of ingredients and tools, you'll find that the quality lies in the details, as you can add them just before you're about to serve it.
You have a base of two cakes, one 6 inches, the other 8 inches. 
If you like the velvet variety of cake, which can be both decadent and crumbly, you could use it here in a fun twist that uses sweet marshmallow creme icing.
You can use a paste food coloring, so it remains a bold blue and doesn't fade after some time.
With the frosting, you can layer it to look just like the famous red velvet type, and here is where this cake gets even better.
As you use the cream to make it even more affluent, and when covered, the structure is retained better and gives you consistent results.
If you love desserts, drip cakes are things to get excited about, so you could get a dessert like this recipe into your wedding day preparations. Even if you don't land on this recipe, you can take milk chocolate buttercream and use it elsewhere.
Wedding cakes don't have to follow a particular format; this recipe is perfect evidence of this. But if you think the look is a little on the simple side, you can make two or three tiers to make this even more special. 
This recipe has many names, but the idea to have a few layers of cake sponge with icing, fruits, and decorations has been done exquisitely. You can dress up or down this cake to suit any occasion.
The stable frosting acts as both a sealer and a decoration as you can use a piping bag to add depth or layering to the frosting, which is both creamy and soft as you cut and take a bite from a slice. 
If you want some color coordination, this tropical-themed cake gives you a lovely deep blue that uses tinted gum paste, which gives it a natural look when you layer and spread it over the assembled cake layers.
What makes this cake even better is that you have blank surfaces which you can fill up with anything you like, so you could add some edible flowers or even use cake toppers, and instead of the traditional position, you can get as creative as this cake is. 
You may not like these deep colors and simple fillings, so try this light blue tint with icing patterns on the sides for a fancy look that brings fun into the mix.
By layering the frosting, you can see how delicious and rich it is, making it more prominent here.
If these patterns don't inspire you, you can use pretty much any stencil or outline design, and it can be as easy or complex as you want it to be.
If you want a clean design, you don't have to overcompensate here, as straightforward is sometimes best. 
Now you're getting into the specifics of the design, a lovely tile pattern can inspire a sophisticated and smart flair that won't go unnoticed and fits whatever theme (see also: Inspiration For A Fall Themed Bridal Shower)your reception is. This can very well become the focal point of your venue.
The tile design can be done simply by making blocks of icing, then cutting them into smaller shapes, and there is a certain satisfaction from layering them in this way.
The accents make this cake stand out, which doesn't mean you have to go for a basic pattern. 
Even though the tint of blue for this recipe is more aquamarine, you can appreciate how wavy and relaxed it is, as we know that not all wedding days follow the same ideas. Make your day stand out with a filling made from savory cheese.
This won't be to everyone's taste, but this is an excellent example of what is possible with wedding cakes that go beyond the sponge and buttercream filling.
Then there is the expression this cake brings, which can show off a lot of personalities, however different this may be. 
We all like tradition, so to bring things back to basics, you can use the classic blueberry jam sponge cake recipe, which not always gives you blending colors in the icing, but ties down the individual aspects of your central wedding theme.
You don't need to be complacent with this recipe, as it gives you a chance to bring out the inner artist and work on ways to provide it with even more splendor.
For ideas, you can find many templates online to make it even more special. 
Even though the rosette effect for this cake is purple, you can change this to give you a blue rose effect that can be modified, so you have different colors blending into each other.
It can be challenging to get perfect the first time, but it can be fun to see the different results.
Of course, you don't have to limit yourself to the rose design, as you could add some stars, peaks, and pirouettes to combine some of these to give you something different. You can also use different types of icing to see which ones work better. 
Some want to go for the classic tier shape, and this simple do-it-at-home design shows how easy it is to make the cake of your dreams. You have two tiers here, but there aren't any limits, as you can make it taller to fit the classic outline.
If you use royal icing, you can get a marble-tye finish, and with the coloring ensures it pops out when pictures are taken of it.
You can add some icing or fondant balls to distinguish the borders of the cake, which is a simple way to make it more elegant. 
We finish with a recipe that isn't what your typical wedding cake looks like, but this is the allure, as you could find a way to use this as part of a dinner course if you'd rather have something else for your wedding cake.
What's great about this cake goes beyond the looks, as this recipe gives it a nice lemon zing, which can be a pleasant surprise as that works well with sour cream or even yogurt. 
Frequently Asked Questions (FAQs) 
What Icing Is Best For A Wedding Cake? 
For stability, royal icing is usually best, as it holds better, and this helps if you need to transport the cake long distances. 
This may be a bit simple, so as an alternative, you could use fondant icing, which can give you a nice surface compared to buttercream and can be more rewarding to work with.  
How Do I Use This Color With My Theme? 
It all depends on the shade of blue you use, as you can find flowers and trinkets that have a similar shade, so you can scatter these around at your venue and keep it consistent.
If you coordinate your ideas with a planner, they can source ideas that can vary on aspects that go beyond simple features, and you may even be surprised by what is possible here. 
Final Thoughts 
With all these ideas, you have ideas to try out and test for their taste, as you want to get a good balance of these as you want your wedding cake to be stunning in taste and look, and your guests will appreciate this even more. 
You might not be a fan of these ideas, which is fine, as it is worth it just to get some ideas until you finally fall for the design that is perfect for you.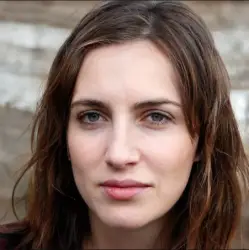 Latest posts by Anna Ingham
(see all)