If you're gearing up for an upcoming wedding, then you know how much preparation goes into the big day.
From booking the venue to choosing the rings, and making a guest list to booking music entertainment, it seems like a never ending list.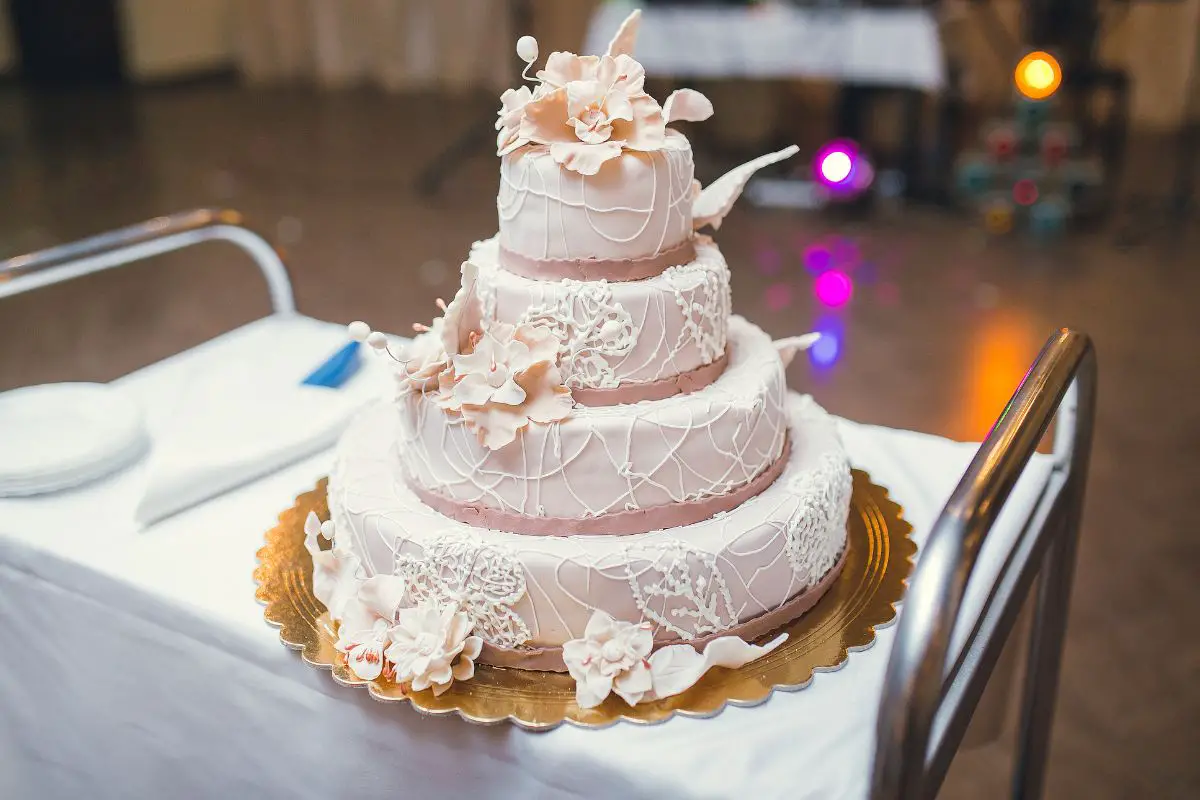 As well as these important tasks, there is also the wedding cake to think about.
Wedding cakes are an important and often memorable part of any wedding celebration. The perfect wedding cake should not only look beautiful, but also taste delicious.
There are a wide variety of cake recipes to choose from, including classic white cake, rich chocolate cake, and light and fluffy sponge cake.
And, whilst you can hire a professional to bake a wedding cake, it is possible to make a dream wedding cake yourself.
Whether you're making it for your special day or someone else's, the wedding cake is a key aspect of a wedding day. It can symbolize many things in different cultures and traditions, such as unity.
The cutting of the cake represents a couple's sharing their lives together and its round shape can also symbolize fertility.
In some cultures, the cake is believed to bring a couple good luck and prosperity during their marriage.
Of course, a wedding cake needs to taste delicious too. And, that is where we come in. Today, we have gathered our favorite wedding cake recipes for you to make from scratch at home(see also: White Wedding Cake Recipe: Ideas For A Home Bake).
From buttery white cake recipes to chocolate wonders, we have recipes to please all palettes. 
Read on to find the best wedding cake recipe for your special day(see also: 12 Best Red Velvet Wedding Cake Recipe Ideas For Your Special Day) (see also: 8 Best Square Wedding Cake Recipe Ideas For Your Special Day)(see also: 12 Best Purple Wedding Cake Recipe Ideas For Your Special Day)(see also: 5 Best Gay Wedding Cake Recipe Ideas For Your Special Day).
The Best Wedding Cake Recipes
We start our list with this delectable hazelnut fudge cake that will wow anyone who tries it. This recipe allows you to make two nine or ten inch layers but, if that's a bit too much, there is the option of making it an eight layer cake, too.
You just need to bake the layers for around half an hour longer or until the cake has sprung back after being pressed lightly in its center.
Another test is to place a toothpick into its center. If it comes out clean, your wedding cake is ready! 
If you want something that is simple but bursting with delicious flavors, then this Passion fruit icebox cake is ideal for a wedding day!
With a soft, fluffy texture that is heavenly, this dessert will please each and every guest and, best of all, it is extremely cheap to make with only a few essential, simple ingredients needed.
Whilst it is small, it is ideal for a smaller wedding. But, although small in stature, it has six layers and is filled with passion fruit curd and delicious crème fraîche mousse. Simply divine!
From one perfectly textured wedding cake to another. This white almond sour cream wedding cake has a fluffy texture, but not so much that it breaks from the weight.
Many light cakes, such as this, can be overly dense but this recipe hits the sweet spot between soft and moist.
You can make this cake according to what size you prefer, such as 14-inch, 10-inch, or 6-inch baking pans.
Follow the recipe closely and you will end up with a sumptuous 3-inch deep cake that is succulent from the first mouthful to the last. 
If you have experience making cakes, you should tackle this two-tier wedding cake recipe. Even for novices, we recommend giving it a go!
And, don't worry about assembling it at home and worrying about transporting it as you can set this up at the wedding venue.
We love the fresh pink flower decorations on this cake as they add a pop of color, but feel free to be creative and design it as you wish! 
A white wedding cake is perfect for a traditional wedding. The color white is synonymous with weddings, particularly the bride, and a white wedding cake is the perfect way to celebrate such a special occasion.
Known as the 1-2-3-4 cake during the 1800s, white wedding cake recipes (see also: 12 Best White Wedding Cake Recipe Ideas For Your Special Day)have been popular for hundreds of years with simple ingredients consisting of a cup of butter, two cups of sugar, three cups of flour, and four eggs.
This recipe is easy to follow and surprisingly quick to prepare. And, it will please any bride and groom on their wedding day!
Fancy something a little fiery? Well, the flame-kissed peaches and pears placed on top of this grill-marked pound cake is a sure-fire way of grabbing everyone's attention at a wedding.
Don't worry, though, the cake is not spicy or charred. You simply leave the fruit over coals for a few minutes until they achieve a caramelized flavor.
This pairs wonderfully with the slightly tangy, yet rich yogurt whipped cream topping. The combination of that whipped cream yogurt and the plums and peaches is the closest thing to absolute perfection we may ever get! 
Yielding 125 servings, this cake will feed a whole wedding party easily! Oh, and it's super delicious! With a perfect sweet and tart combo, this lemon raspberry wedding cake is one to please all taste buds.
Just bear in mind that this can be pretty dry sometimes. If so, we recommend making a simple syrup of two cups of water, two cups of sugar, and one stick of butter.
Brush each layer of the cake and then apply a second coating before adding crumbs on top. This will make it one of the tastiest cakes you will ever try!
A wedding cake without icing? Are we mad? Nope! You don't need icing when you can top your cake with elegant flowers instead. Naked cakes are a trend we can fully get behind.
They look great and are pleasingly simple to make. Even if you have no experience with making cakes, this recipe will make you feel like a cake decorating pro!
All you need are basic cake mixes and you're ready to go. Try it out and let us know what you think!
Having a fall wedding? This apple-cinnamon layer cake is made with fresh chunks of apple and delectable toasted pecans atop three incredible layers of sponge cake.
And, there's the frosting in between made from caramelized sugar and a plentiful supply of cream and butter. Mouth watering stuff!
As well as its burst of rich flavors, this cake is a true sight to behold and pairs perfectly with a coffee or a scoop of ice cream. The ideal fall treat! 
You may recognize this cake from the Rachael Ray show and has been described as the "Big Kahuna" of all DIY wedding cakes.
The recipe comes straight from the Cake Boss, Buddy Valastro, himself, so you know you're getting one of the best.
Ever since it was shown on TV, this cake has made appearances at countless weddings and every (see also: 15 Best Wedding Cake Cutting Sets For Every Wedding)time, it impresses brides, grooms, and guests. The recipe is easy to follow with a video to keep track of too.
If there was a secret to the perfect wedding cake, it may be that it should be edible (duh!), attractive, and have some flowers on it. If that's the case, then this rose water vanilla layer cake ticks all boxes.
If a tiered wedding cake is not your style, this layer cake may be right up your street! Its rose water buttercream frosting pairs perfectly with the moistness and fluffiness of this cake.
Look at the photos and it tastes just as good, if not better, than it looks! Its flavor is so extraordinary, it's a little unexpected. This is a cake the bride, groom, and guests will fall in love with after one bite.
This naked cake with candied and sugared berries should be at any summer wedding. After all, what's better than fresh berries and cake on a summer's day? Nothing!
This recipe is for a vanilla bean cake (see also: 8 Tasty Vanilla Bean Cake Recipes You'll Love To Make)with lemon buttercream. However, you can choose whatever flavor you desire. There's no doubt, though, that whatever flavor you go for, this is one berry tasty cake! 
This recipe is one that has been inspired by the lace and ribbons associated with fine china. And, when on display at a wedding, it will certainly be a focal point for guests to admire.
This classic amaretto cream wedding cake is coated with a generous supply of delicious apricot glaze, complimenting the buttercream frosting and amaretto batter.
We think this is one of the most beautiful cakes on our list today and looks more like a piece of art than a dessert. Well, they are the same thing if done right!
Fancy something pretty-in-pink for your wedding day? If so, this raspberry pink velvet cake is the answer!
Ideal for any spring or summer wedding, this cake is topped with fluffy meringues as well as edible flowers for all to enjoy.
It is soft and tender with a moist crumb and, of course, has a distinctive pink hue. You can flavor it how you like, but we suggest vanilla or almond extract, with added raspberry purée to give it a fruity, sweet taste.
A coating of smooth cream cheese frosting gives it a supreme creamy and tangy flavor making it eye-catching and delicious. 
Reminiscent of a snow covered landscape, this coconut cake is the perfect holiday wedding cake.
Made with vanilla, coconut, and a good helping of rum, this cake is rich in flavor and will surely see guests going "coconuts" over it!
You can infuse coconut milk or cream to make the cake batter, giving it a rich, cream coconut flavor.
Shred some coconut on top for added texture. Popular for its tropical taste, this is one special cake that can be enjoyed for all occasions. 
Frequently Asked Questions 
What Is The Most Popular Type Of Wedding Cake? 
The most popular type of wedding cake is typically a white tiered cake made with traditional flavors, such as vanilla, chocolate, or lemon.
The cake is often iced with buttercream or fondant, and decorated with intricate designs, and can include fresh flowers, or simple yet elegant piping.
This classic and timeless design is popular among brides and grooms as it provides a beautiful centerpiece for the wedding reception and a delicious dessert for their guests.
That being said, the popularity of different types of wedding cakes may vary depending on a couple's personal preferences and cultural traditions.
Do You Have To Have A Wedding Cake? 
No, you do not have to have a wedding cake. However, a wedding cake is a traditional element of a wedding reception and is often seen as a symbol of celebration and sweetness in the couple's marriage.
However, it is ultimately up to the couple to decide whether they would like to have a wedding cake or not.
In Summary
We hope you enjoyed our selection of the best wedding cake recipes and you enjoy making some in the future.
Happy cake making!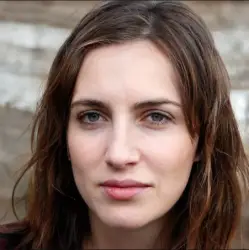 Latest posts by Anna Ingham
(see all)