Not everybody wants a traditional tiered wedding cake and a sheet cake can be an excellent alternative. If you decide to make your own cake for your wedding these are one of the easiest to get right.
They are also more straightforward to decorate how you want. 
We have found 7 best wedding sheet cake recipe ideas for your special day(see also: 7 Best Country Wedding Cake Recipe Ideas For Your Special Day)(see also: 10 Best Disney Wedding Cake Recipe Ideas For Your Special Day)(see also: 15 Best Sunflower Wedding Cake Recipe Ideas For Your Special Day). So dive in and let us help you find your perfect sheet wedding cake. 
A basic white sheet cake is the perfect foundation for your wedding sheet cake. This recipe from Martha Stewart is guaranteed to taste great and how you decorate your cake is entirely up to you. 
Think of the white sheet cake as a blank canvas, and you are going to create your own unique work of art for your special day. The cake itself is a simple, straightforward recipe and is not complicated at all.
It makes one 12 inch by 17 inch layer of vanilla flavored cake. 
To create this cake you will need to make two layers which are then sandwiched together with icing. The top of the cake can then be frosted with the remaining icing.
You can add colors to the icing to match your wedding palette or the colors of your bridal bouquet. 
Depending on the time of year you are getting married you can choose what to decorate your wedding sheet cake with. In the spring you can use crystallized flowers or candied lemon slices.
For a summer wedding, fresh fruit and in fall use a variety of berries. Finish your sheet wedding cake with a personalized cake topper. 
These mini round confetti cakes are so adorable and make a wonderful alternative to a traditional wedding cake. Alternatively you could have these sweet treats on your dessert table alongside your wedding (see also: Sweet Treats: A Look at the Best Mini Desserts to Serve At A Wedding)cake. 
The recipe uses Betty Crocker's vanilla cake mix, but you could use your own cake recipe instead. Baking time is just 45 minutes and the total preparation time is 2 hours and 10 minutes. 
The cakes are covered in a homemade whipped cream but if you prefer you can swap this for regular frosting, although covering each individual cake will take a bit longer. 
Once the sheet cake is baked use a round cookie cutter to cut out each individual cake, this recipe will give you 15 if you use a 2 ½ inch round cutter.
Slice each round in half and fill with either the homemade whipped cream in the recipe or your own buttercream filling.
Cover the tops and sides of each mini cake with the frosting of your choice and press in some edible flowers such as violets, English daisies or pansies. Match the color of the flowers to your bouquet or wedding palette if possible. 
This all-American sheet cake is really easy to make and takes just over half an hour to make. You can use the cake mix suggested in the recipe or use your own favorite sheet cake recipe. 
This would make a wonderful summer wedding cake, but it would need to be refrigerated. Instead of using the sweetened whipped cream you could swap this for a whipped frosting as it will last longer and not melt in the heat. 
The design of the finished cake will be entirely up to you, and you can include fresh fruits, crystallized fruits and flowers or any decorations that are appropriate for your special day. 
If you use frosting rather than whipped cream you can pipe you and your groom's names onto the cake along with your wedding date or any other wedding day message.
You could also put a personalized wedding topper or bride and groom figures on this cake. This is a great DIY wedding cake that can be made quickly and decorated how you want. 
For the sweetest and most heavenly angel food cake, this recipe is sure to be a winner for a wedding sheet cake idea. The light and airy cake is perfectly complemented with the lemon cream cheese frosting. 
Top each square of cake with a delicate pink gumdrop rose petal and fresh mint leaf for the most romantic treats for your wedding guests. 
Preparation time for this sheet cake is just 15 minutes and baking is done in just 35 minutes.
You will probably need a heavy-duty electric stand mixer for this recipe as there is a lot of mixing involved for both the cake batter and the cream cheese frosting. 
Once baked you will need to leave the cake to cool for over an hour before applying the cream cheese frosting or risk it melting.
Then cut the sheet cake up into individual squares and garnish with the mint leaf and gumdrop petals, crystallized or fresh, edible flowers. 
The gumdrop rose petals are really easy to make and well worth the effort to create these beautiful little cakes. Choose colors from your bouquet or wedding color scheme for the cake garnishes. 
This recipe will give you a fluffy but moist sheet cake that is easy to make at home. It is topped with a buttercream frosting which you can dye if you want to match your wedding palette. 
The decoration of the cake is entirely up to you and can include your personal design. The amount will be enough to serve 16- 24 guests, so you may need to make a bigger version or more than one. 
Preparation time is 20 minutes and the same amount of time for baking if using a 13 inch by 18 inch baking pan.
You can also use this recipe for a 9 inch by 13 inch pan, two round 9 inch or two round 8 inch baking pans. Baking times will vary for each.  
You need to let the cake cool for an hour before adding the buttercream frosting which includes butter, sugar, vanilla extract and heavy cream. 
This delicious sheet cake will be a huge hit with your guests and allows you to personalize the decoration to suit your wedding colors or personal taste. Add a pretty wedding topper or your names to the top of the cake. 
For a summer wedding what could be more refreshing and colorful than a strawberry sheet cake? This gorgeous and delicious cake will have your guests asking for seconds. 
Not only is the vanilla cake topped with fresh strawberries, but it also has strawberries baked into the batter.
The whole thing is then covered with vanilla flavored cream cheese frosting and halved strawberries laid on top. Scrumptious!
Strawberries and vanilla complement each other so well and this is a winning combination for your summer wedding. You could also have this alongside a traditional wedding cake as part of your dessert table. 
The whole cake can be done in under an hour with 30 minutes of preparation and less than half an hour baking in the oven. It can also be made up to a day in advance and chilled overnight in the refrigerator.
Add the halved strawberries just before serving. 
With the fresh strawberry topping there isn't much room to personalize the cake, but you could add a cute wedding topper or happy couple figures in one corner.
If you are feeling creative make a beautiful love heart out of strawberries in the middle of the cake. 
For a bright and cheerful wedding cake this lemon sheet cake is ideal for a spring or summer wedding celebration. The pretty pale yellow and zesty flavor of the lemon glaze is complemented by the vanilla sponge cake. 
The recipe provides more than 20 individual cakes and can be made in just 45 minutes. For more cakes simply make as many batches as you will need for your wedding guests. 
You can decorate the individual cakes with fresh fruit, berries, lemon slices, mint leaves or a dollop of meringue. Serve in pretty white or floral cupcake cases for your guests to enjoy.
This lemon sheet cake could serve as your wedding cake or a dessert table addition. 
While you may not be able to personalize this sheet cake you could surround it with fresh lemons, or yellow flowers and greenery on your dessert table. These tempting little cakes will  be a big hit at your wedding. 
Final Thoughts
Wedding cakes are one of the most important elements of your wedding and getting it right takes some time and planning. If you are having a small, intimate or minimalist wedding then a sheet wedding cake is a good choice. 
You may also be trying to keep within your budget and decide to make your own wedding cake. Sheet cakes are also one of the easiest to make and are not too complicated when it comes to decorating. 
We hope this guide to sheet wedding cakes has been helpful.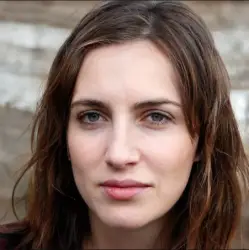 Latest posts by Anna Ingham
(see all)