When it comes to planning a wedding, there are so many decisions that need to be made. One of those decisions is what wedding cake to have, but there are so many options that finding the right one for you can seem overwhelming.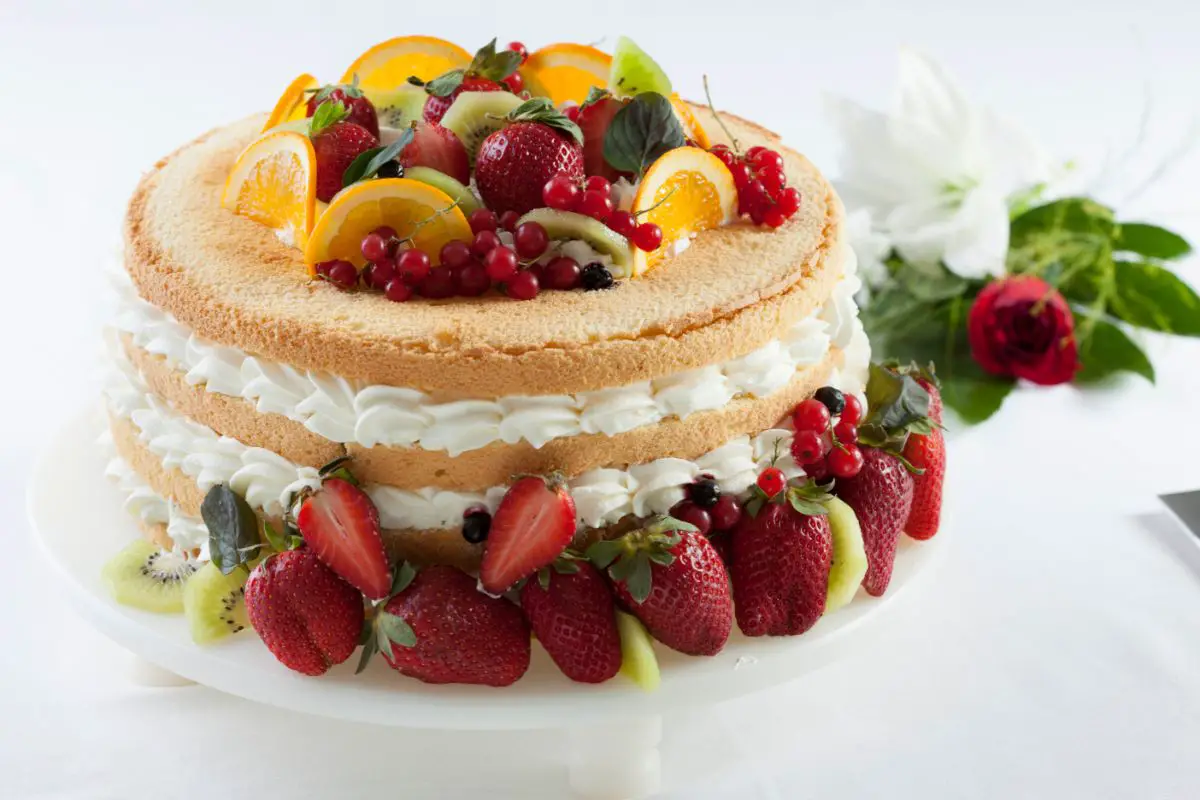 We have put together this helpful guide to the best cake flavor combinations to help you plan your perfect wedding cake. Keep reading to be inspired and find your ideal cake flavor combination. 
Traditional Wedding Cake Flavor Combinations 
Wedding cakes have become more varied and complicated over the years, but there is nothing wrong with the classics.
If you want to stick to something traditional, here are some excellent flavor combinations you can try. 
1. Fruit Cake And Marzipan
Traditional wedding cakes were made with a fruit cake sponge and marzipan icing. Marzipan is very sweet with an almond taste, so it is good to balance this with something a little sharp.
You could choose a zesty orange fruit cake to complement the marzipan icing. Fruit cakes can be alcoholic or non-alcoholic depending on your preference. 
2. Victoria Sponge
If you want to keep things simple, you can't go wrong with a Victoria sponge cake. The great thing about this type of cake is that it is versatile and can be made with lots of different flavors.
You could stick to a vanilla sponge and strawberry jam, or go for something different and try an almond flavored sponge with cherry jam, or lemon flavored sponge with raspberry jam.
You can also make a Victoria sponge cake with fresh fruit rather than jam, or change the flavor of the buttercream instead of the flavor of the sponge. 
3. Classic Chocolate
If you love chocolate then you can stick to a classic chocolate cake. Chocolate can be combined with lots of different flavors, but a traditional chocolate can be made using a combination of white, milk and dark chocolate.
Chocolate shavings make an elegant decoration for a wedding cake, and it is something that your guests will love. Try making a white chocolate ganache to sandwich between the layers to give the cake some contrasting colors.
4. Vanilla
Vanilla cake often gets a reputation for being boring, but vanilla cake can be very delicious and delicate. For a simple yet elegant flavor combination you could go for vanilla and elderflower, perfect for a Spring or Summer wedding.
Alternatively, you could go for vanilla and blackcurrant for a more prominent flavor and a deep purple color to contrast the white vanilla icing. 
Exotic Wedding Cake Flavor Combinations
An exotic wedding cake is perfect for a destination wedding or a Summer wedding. It can also make a nice change from the traditional wedding cake flavors. Try these delicious flavor combinations. 
5. Coconut And Guava
A light coconut sponge cake layered with guava compote and a coconut and guava frosting is the perfect exotic cake.
The nuttiness of the coconut pairs well with the sweetness of the tropical fruit. You could also reverse it and make a guava flavored sponge with a coconut frosting. 
6. Passionfruit And White Chocolate
This cake has delicate flavors that come together to create a complex and tasty mouthful. The sponge can be flavored with passionfruit and layered with a white chocolate ganache, then finished off with fresh passionfruit.
For a colorful masterpiece, you could create a marble effect by swirling passionfruit ganache with white chocolate ganache. 
7. Pineapple And Banana
Pineapples are a very popular tropical fruit, and they work well with lots of different flavor combinations. The sweetness of the bananas contrasts with the sharpness of the pineapple to make a well balanced cake.
The bananas are in natural sugars which means you will need to use less processed sugar/refine sugar in the cake. 
8. Mango And Strawberry
Mango and strawberry make a wonderful combination of flavors because both fruits are sweet and soft. They are also colorful – deep orange mango and vibrant red strawberry – which makes for a visually appealing cake that is quite unique.
There are lots of different options when it comes to this type of cake, but a strawberry sponge layered with fresh mangoes and whipped cream is a simple crowd pleaser that will go down well. 
Chocolate Wedding Cake Flavor Combinations 
Chocolate is a versatile ingredient, so there are plenty of different wedding cake flavor combinations involving chocolate. If you are chocoholic, you need to have a look at these wedding cake flavor combinations. 
9. White Chocolate And Raspberry
White chocolate is the sweetest type of chocolate, so it needs to be balanced out with a fruit that has a more tart flavor.
Raspberries are ideal for this because they are sharp yet have a good amount of sweetness. You could make a raspberry sponge and layer it with white chocolate ganache, then decorate the cake with fresh raspberries and white chocolate curls. 
10. Mocha
Mocha is the combination of chocolate and coffee – a winning combination that is perfect for any wedding.
You could have a three tier cake – dark chocolate and coffee, milk chocolate and coffee, and white chocolate and coffee. Coffee frosting or buttercream makes a delicious addition to a chocolate sponge cake. 
11. Chocolate And Nuts
Pairing chocolate with nuts is a classic flavor combination that always works well. You could go for milk chocolate and hazelnut, white chocolate and macadamia, or dark chocolate and brazil nuts. Don't forget the classic peanut butter and chocolate as well!
12. Chocolate And Orange
Chocolate and oranges aren't just for Christmas! The sweet rich chocolate contrasted with the zesty, sharp orange is a lovely flavor combination to be enjoyed all year round. 
13. Chocolate And Mint
If 'Mint Choc Chip' is your favorite ice cream flavor then why not recreate it in your wedding cake? It could be a refreshing change to the usual chocolate cake. If you want a visually exciting cake then make you use a little bit of green food coloring for the frosting. 
Boozy Wedding Cake Flavor Combinations 
A wedding is a celebration, and how better to celebrate than with a boozy cake? These flavor combinations will add some life to the party. 
14. Rum And Raisin
Rum and raisin is a deep, complex cake flavor combination that is very delicious. If you use spiced rum then you will get a lovely warmth coming through in the flavor. 
15. Irish Cream And Chocolate
If you love a glass of irish cream liqueur then you will love this combination of chocolate sponge with an irish cream frosting. 
16. Champagne And Strawberry
To add a touch of class to your wedding, why not go for a champagne and strawberry wedding cake? The champagne has a delicate flavor and the strawberries are sweet and juicy. 
17. Pina Colada
There are lots of different wedding cake flavor combinations you can try that are inspired by your favorite cocktail. Pina colada is a classic – rum, coconut and pineapple. This cake is fruity, nutty and sweet with a little hit of rum to liven things up. 
18. Almond Amaretto And Vanilla
This cake is sweet and light. The vanilla sponge is laced with amaretto and layered with an almond frosting.
You could also reverse it with an almond sponge and a vanilla frosting. Toasted almonds would make a lovely decoration and would enhance the flavor of the cake. 
19. Chocolate And Kirsch
The combination of chocolate cake and kirsch (cherry brandy) creates a forest gateaux style flavor, especially if you use fresh cherries and cream to finish off the cake. The chocolate should be rich and dark, which makes this cake truly indulgent. 
Indulgent Wedding Cake Flavor Combinations 
Choosing an indulgent wedding cake flavor combination will ensure that your celebrations are luxurious and decadent. 
20. Caramel And Pecan
The combination of caramel and pecan is sweet, nutty and rich. You can choose to use salted caramel if you prefer, and you can also caramelize or toast the pecans. 
21. Rose And Pistachio
Rose and pistachio is a unique and fragrant combination of flavors. It tastes a bit like indulgent Turkish delight, and is irresistibly delicious. 
23. Coffee And Walnut
Coffee and walnut might sound simple, but the taste is amazing. The rich, slightly bitter coffee combined with the sweet and earthy walnuts makes a flavor that is very special.
24. Chocolate And Chilli
The chili helps to bring out the flavor of the chocolate, creating an intense taste experience. Make you choose a rich, dark chocolate with a high cocoa content. For some extra indulgence, use some gold leaf to decorate the cake. 
25. Red Velvet
Red velvet is a much loved cake flavor. The rich yet moist chocolate sponge is layered with a sweet and tangy cream cheese frosting.
The deep red color of the sponge contrasts with the crisp white frosting, creating a cake that is both visually stunning and totally delicious. 
Summary 
These cake flavor combinations are ideal for creating the perfect wedding cake that you and your wedding guests will love.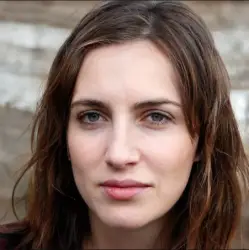 Latest posts by Anna Ingham
(see all)