Cake is one of the most popular wedding traditions, but you don't need a massive 3-tiered cake which can cost you hundreds of dollars.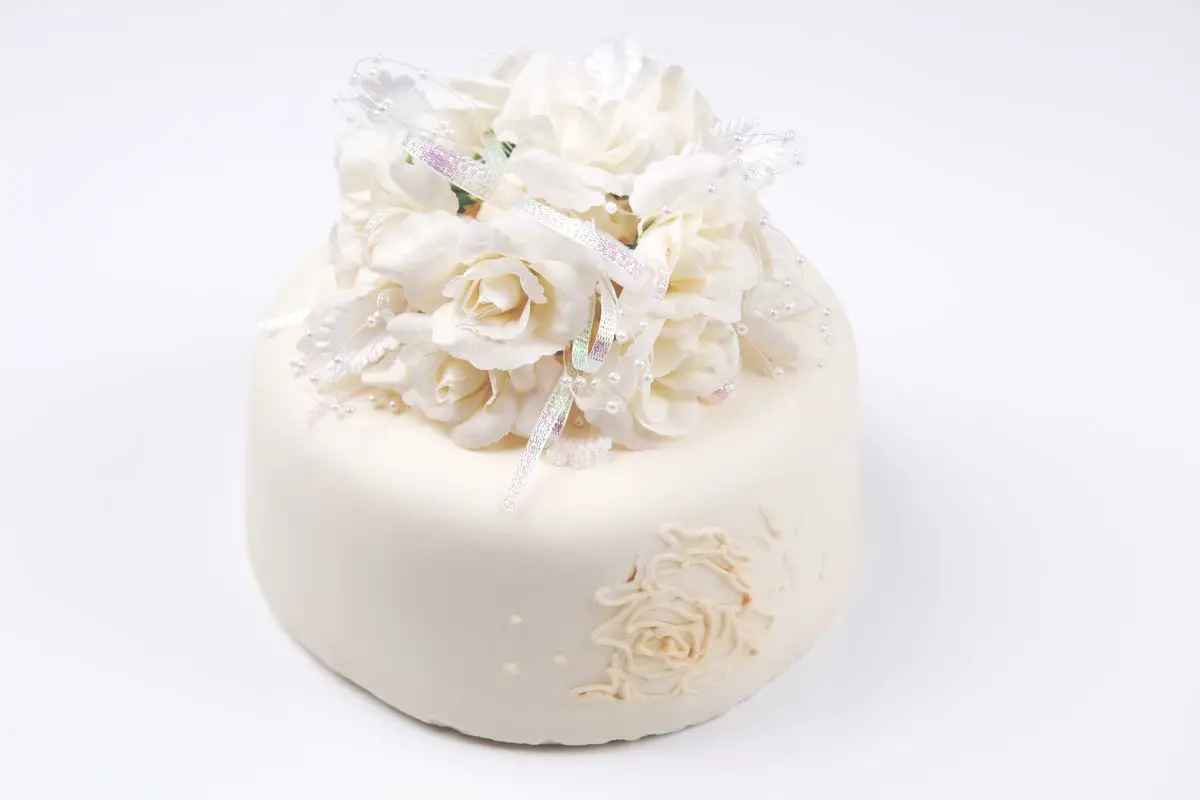 Some couples prefer a smaller wedding cake to reduce waste and cost – but how can you make a small wedding cake look good?
Here are 15 remarkable small wedding cakes that you can take inspiration from.
Take a look, and hopefully you will find the ideal wedding cake for your special day!
If you are looking for something small but sweet, then this design for a small wedding cake(see also: 15 Best Two-Tier Wedding Cake For Every Small Wedding) could be the one for you.
It's only the single layer of naked cake, (see also: A Naked Cake: What Is It And How To Make One?)but with its thin spread layer of buttercream icing and plenty of decorations including broken macaroons, flowers, and oreo cookies, it still works as an amazing centerpiece.
So, if you don't want a lot of cake at your wedding but you still want something pretty to sit in the center of your table, then this pink treat wedding cake is ideal.
One popular theme for weddings these days is 'rustic' and so, this wedding cake would work perfectly with a rustic wedding.
It's presented on a wooden log plinth, decorated with deep green leaves and white blossoms, and features a 'naked' design (that's when the layer of icing is spread thinly, showing the sponge beneath).
The contrast between the white icing and chocolate sponge gives the cake all the design and decoration it needs!
This design for a small wedding cake is elegance defined.
The thick frosting is wrapped around the single layer of cake, creating a material-like texture akin to silk or satin.
It reminds us of a wedding cake bodice, especially thanks to the white colored frosting.
With a white rose for decoration, acting like a broach for this buttercream cake, this wedding cake design is simplistic but beautiful.
Not all wedding cakes need to be the same round circular shape. This wedding cake is small yet it makes a statement through its heart shape.
It's perfect for capturing the themes of the day and the reliance on white gives it an angelic appearance.
We also love the intricate designs decorating the sides of this wedding cake as it helps give it complexity despite its otherwise small and simplistic design.
A lot of couples want their wedding to try and reflect the season and while this is super easy to do for summer, spring and winter weddings, fall weddings sometimes miss the mark.
However, this design for a small wedding cake is perfect for couples getting married during the fall.
The warm orange roses give this cake a cozy feeling and the use of ivory and gold for the icing and floral decorations ensure that the cake does not fall into 'floral spring' territory.
It remains a clearly fall-inspired design and although it features two layers, the size of the cake overall remains small!
If two tiers is still too much for you, then you can always cut out the bottom layer and keep the top as a much smaller wedding cake.
It's perfect for the couple and a few guests!
Winter wedding cakes can be tricky to pull off but this design is perfect for the season and perfect for small wedding cakes.
It is only one layer of sponge decorated with a pristine white icing, almost like an unbroken layer of snow.
It's decorated with a simple rose, some blackberries, and rich red flowers that drip down one side of the cake.
Despite its small size, the decoration of this cake leaves a huge impression.
So we have covered an ideal small fall wedding cake and a small winter wedding cake – let's check out some ideas for spring!
This small wedding cake is covered with white floral blossoms and green sprigs to capture the season.
Its vanilla sponge is lightly coated in buttercream frosting, giving it a naked design, and this helps keep the cake bright and rustic.
This makes this wedding cake the ideal choice for couples who want a minimalist and rustic wedding theme.
For something small yet detailed, we love this floral painting wedding cake design.
It reminds us of a Monet or Van Gough painting, with flowers painted around the side of the cake with colorful icing.
This design uses golds, browns, and nudes to make a floral design that is perfect for fall – but you can swap out the flowers and colors to suit your theme.
Overall, it's a gorgeous idea that will truly turn your wedding cake into a masterpiece!
This wedding cake is very traditional and could be your ideal design.
It's completely white and decorated around the sides with tiny forget-me-nots and a checkered pattern.
Topped with white blossoms, this angelic cake is a delight to look at – and the perfect simplistic design for a small yet traditional wedding cake.
The smaller the wedding cake, the less waste there is likely to be left behind after your wedding reception.
So, a lot of couples are opting for smaller cakes – with some couples even going as far as giving each of their guests a mini cake!
This design is perfect for this idea as it's small, simple, yet sweet.
The tiny pink flowers and flecks of gold provide this small wedding cake with all the decoration it needs.
You can use this design for a single wedding cake, or make miniature versions to serve as individual cakes to give to your guests.
Either way, this cake is simple yet sweet – perfect for couples wanting a minimalist wedding.
Mehndi is best known as the body art patterns painted onto bodies during Indian weddings or important events.
These patterns are incredibly detailed and visually stunning – and so, many cake designers have taken to adding such patterns to their cakes in some shape or form.
This cake uses additional icing to make Mehndi-like patterns around the side of the single layer of cake.
This is all the decoration needed for this cake – along with a few pink roses on the top surface.
The end result is a sweet, small wedding cake that is perfectly decorated without being too fancy or gaudy.
For a design that is super sweet, check out this design for an icy blue wedding cake.
Although it has two tiers, it's still a pretty small cake for a wedding and features an incredibly simplistic design.
Both tiers are covered with pale blue icing, decorated with some white roses and a small ribbon of white icing around its base.
Although it does not sound like much, the end result is a cute, sweet wedding cake that is ideal for a couple aiming for a minimalist theme.
It just goes to show you don't need much in order to make a truly beautiful wedding cake!
On the other end of the spectrum we have this colorful masterpiece wedding cake!
The entire cake is decorated with multicolored icing, painted on as if the cake was a canvas and the icing were oil paint.
This not only gives the cake a ton of texture, but it creates a bright artistic wedding cake to perfectly capture the creativity and vibrancy of the couple's personality.
It's a pretty alternative design but one that is full of character and looks incredibly beautiful.
So, although this cake may be small, it more than makes up for it with its amazing design.
Roses are naturally associated with weddings because they are seen as a symbol of love. As a result, a lot of wedding cakes feature roses in their design.
This small wedding cake takes it one step further and instead of just decorating the top layer with rose decorations, it has incorporated a rosetta pattern all around the sides using frosting and icing.
The end result is an elegant white wedding cake that may be small but is stunning and perfect for a traditional themed wedding.
This final small wedding cake is a little bit out of the box but that's what makes it so remarkable.
The design of this wedding cake keeps things very simplistic with a plain white cake dusted with gold, making it appear a bit like a roasted marshmallow.
The key to this design is the wreath of golden wheat that decorates its base – making this wedding cake perfect for late summer and fall weddings!
It looks soft, gentle, and incredibly sweet!
Final Thoughts
So, your ideal wedding cake doesn't need a dozen tiers.
If you are only expecting a few guests, then you can opt for a smaller cake that is just as beautifully decorated and expertly made.
Check out the designs above and find the right cake design for your special wedding!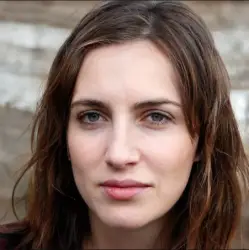 Latest posts by Anna Ingham
(see all)