When making sweet treats, perhaps your first thought would be cupcakes or an indulgent cheesecake. Think again! 
Chocolate rice cakes are the perfect option because there are endless opportunities to use your creativity.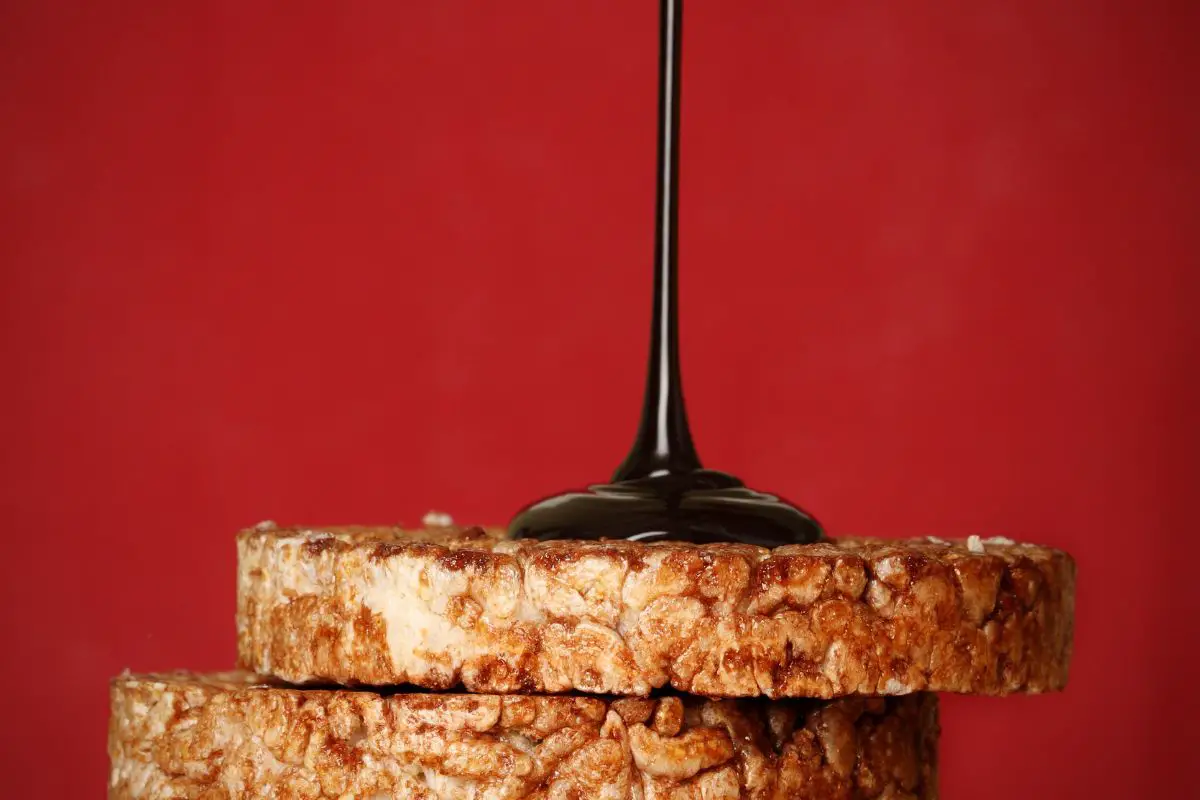 It's easy to get the kids involved in the recipes and there is rarely a long list of ingredients – they really are a simple and effective option.
Fruit, pretzels, candy, and nuts are just a few of the delicious things to add to chocolate rice cakes.
Here are 15 of the most delicious chocolate rice cake recipes to try.
This is a super healthy option, using brown rice cakes, dark chocolate, seeds, and goji berries. It would be easy to get arty with these rice cakes, arranging your ingredients into beautiful bursts of color. 
The recipe calls for indulgent cacao nibs and shredded coconut. It's certainly one of the fancier chocolate rice cakes we've seen.
It can be any holiday season to make these sweet rice cakes, especially if you're making them with or for children.
These rice cakes are speedy to put together and look effective, too. It would be perfect to arrange them on a sweets table or wrap them up as gifts throughout the colder months.
Better yet, only a handful of ingredients are required to perfect them.
They require creamy Nutella, white chocolate chips, pretzels, candy for the eyes, and cranberries for the nose. They are that simple.
These decadent snacks contain just three ingredients and they are a guaranteed crowd-pleaser. It will take no time at all to throw a selection of these rice treats together.
The recipe suggests using mini chocolate rice cakes if you can get a hold of them. If not, plain or even brown rice cakes could be substituted.
Chunky peanut butter is best, along with semi-sweet baking chocolate.
You could choose a lighter percentage cacao level for the younger snackers or aim high for the grown-ups wanting a rich treat.
Remember, dark chocolate generally contains a lower level of sugar and calories, so these rice treats are a fabulous alternative for a dessert.
Serve them up with your evening wine or hot cocoa whilst you entertain. A couple of these would go down well in the kids' lunchboxes, too.
This is another low-ingredient recipe that can be made as healthy or as indulgent as you would prefer.
Combinations are also endless. There are many choices of ice cream to include between the rice cakes, and many different types of chocolate to use.
The best thing about this recipe is that it can be personalized to everyone's taste.
The recipe listed is for those watching their sugar and carb intake – a real hit with those following the keto diet.
This is a trail mix with a difference.
As well as baking chocolate and crumbled rice cakes, there are added marshmallows, slivered almonds, raisins, whipping cream, and pretzel sticks.
This is a delicious yet fairly nutritious option; healthier ingredients such as seeds or berries could be used instead of marshmallows.
This recipe can be dressed up or down, depending on the occasion. Arrange it in bowls for a casual evening watching movies, or share it between beautiful snack-size pots for a sweets table at a wedding or birthday.
High-Protein Snickers Rice Cake Bars are a great option for those chasing gains in the gym, or anyone needing a higher protein option.
This is another simple recipe to follow, with very few ingredients.
It suggests using thin rice cakes, natural peanut butter (can be smooth or crunchy), maple syrup, chocolate chips, and protein powder. It would be easy to throw together whilst leading a busy lifestyle.
These rice cake bars take just 5 minutes to prepare and are gluten-free and vegan.
Use your choice of rice cake, as well as peanut butter, chopped chocolate, almond flour, and coconut oil. Add salt to taste.
This recipe involves some cooking in the form of melting chocolate. Once the bars are set, it all will have been worth it!
Rice cake bars are a great option for throwing in a bag for a hike or picnic.
Reese's, move aside. This is a more healthy and fulfilling snack. It will satisfy your sweet tooth and can be made faster than a trip to the store.
Aside from your choice of rice cake, the main ingredients are rich dark cacao, coconut oil, and peanut butter. 
Chocolate Rice Cake Bites are different from everything we've seen so far.
It's no wonder this recipe has gone viral on social media with how simple they are to make, and with how scrumptious they look and taste!
There is no need to focus on how perfect the Bites look. Therefore this is a brilliant recipe for little hands to help with.
Along with any preferred toppings, simply use rice cakes, chocolate chips, coconut oil, and peanut butter.
What a heavenly treat! There is no match for the delectable dulce de leche used in this recipe.
Dark chocolate is the best option for these rice cakes, though it's completely at your discretion which chocolate you choose.
Plain, unsalted rice cakes are best, along with the dulce de leche, flaky sea salt, dark chocolate chips, and coconut oil.
This Cheat Day recipe is bound to fill a sweet hole. Combine some lite maple syrup with cocoa powder to make a chocolate sauce to spread over the rice cakes.
Add to this some lite whipped topping and strawberries for the ultimate sweet snack.
The great thing about this recipe is that there are three others to follow on the page, including an irresistible banana split rice cake.
This recipe comes in at around 100 calories and only contains three ingredients: rice cakes, marshmallows, and sugar-free chocolate chips (see also '15 Best Sugar Free Desserts To Make Today').
If you're not calorie conscious, the chips can be substituted for the ingredient of your choice.
You could use plain rice cakes, or as noted in the recipe, hunt down some caramel rice cakes. They will really give the snack a sweet hit.
This recipe is great for an air fryer (see also '15 Delicious Air Fryer Desserts You'll Love To Make!'). If you are unable to use one of these, the alternative is to place the cakes in the oven or toaster oven until everything starts to look brown and delicious.
This is another perfect dietary option that is high in protein but low in calories (see also '10 Tasty Low Calorie Desserts To Make This Weekend'). It's also a recipe that can be prepared the night before for a quick sweet treat the following day.
All that is needed for this pudding is your choice of rice cake, protein powder, cocoa powder, sweetener of choice, and milk of choice.
It is noted that plant-based protein powders soak up liquid more easily than the likes of whey, so remember to have more milk on hand if this happens.
The idea is to crush up the rice cakes and combine all of the ingredients into a mason jar or similar, using cocoa powder, milk, and sweetener for the topping.
Remember to refrigerate for a minimum of 2 hours before serving.
We like this recipe because it gives us lots of ideas for toppings, such as blueberries and homemade granola.
There are only 3 base ingredients for these low-calorie rice cakes.
Along with your choice of rice cakes, which could range from brown to flavored, use your preferred nut butter and dark chocolate or vegan chocolate chips.
The butter and chocolate simply need to be melted together and smothered on top of the rice cakes.
Many recipes have called for the chocolate and peanut butter combination. 
This recipe is great because it gives us some fantastic, unseen ideas for our chocolate rice cakes, such as peanut butter & jelly chocolate, banana & chocolate, and Biscoff & chocolate.
See what is in the store cupboard and give it a go yourself. 
Final Thoughts
It's safe to say that dark chocolate and peanut butter are the rice cake's best friends.
The amazing thing about rice cakes, apart from how healthy they are in comparison to other sweet snacks, is the endless possibilities to get creative in the kitchen.
They can be dressed up for different occasions, and be served as a speedy treat for hikes, school lunches, work breaks, and light desserts. 
Chocolate rice cakes are a brilliant option for small hands to get involved with in the kitchen. They will almost definitely be a cheaper option in the long run, too.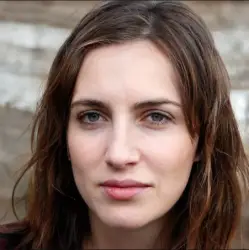 Latest posts by Anna Ingham
(see all)