Indian desserts are full of creamy textures and rich flavors. There are lots of different options if you want to have a go at making your own Indian desserts at home.
We have put together this list of the best recipes for you to make today.
This pudding is often enjoyed during Diwali celebrations. It has a colorful appearance and sweet, spiced flavor. It is made with carrots, milk, sugar, ghee (clarified butter), nuts and cardamom.
In Punjabi, this dessert is known as gajrela. If you eat this dessert in India it will probably be made with red carrots that come into season in the winter, but these carrots are hard to get hold of in the United States.
You can use ordinary carrots instead. This nutritious dessert can be enjoyed both hot and cold.
Sandesh, also called Sondesh, is a type of Bengali 'Mishti' or sweet. It melts in your mouth and is made with three simple ingredients that are easy to get hold of – milk, lemon juice and sugar.
You can make these sweets ahead of time and they will stay fresh for up to 3 days. This makes them an ideal choice for a party. Make sure you use full fat milk – the recipe won't work with reduced fat milk.
Use fresh lemon juice rather than bottled lemon juice. This is used to curdle the milk, and vinegar would also work. The sugar will sweeten the milk mixture to turn it into a dessert.
Gulab jamun is a well known Indian dessert that can be found in many Indian restaurants (see also '21 Delicious Restaurant Desserts You'll Love To Make!'). It is also enjoyed at home in many Indian households. Milk solids.
Flour and leavening agent is used to make a dough which is shaped into balls.
These balls are fried until golden brown and served in a rose water and cardamom syrup. This dessert is sweet and indulgent, and works very well with ice cream.
This is a traditional Maharashtrian dessert which is also very popular in other regions of India. The full fat milk is thickened and sweetened with sugar.
It is also flavored with nuts, seeds, green cardamom powder and saffron. The final dessert is then garnished with pistachio nuts and a drizzle of rose water.
It only takes 8 to 10 minutes to prepare the ingredients and just over an hour to cook the ingredients. After the dessert has been cooked it needs to be refrigerated for around 45 minutes.
This Indian version of rice pudding is flavored with cardamom and rosewater, and is often sprinkled with some flaked nuts like pistachios or almonds.
The basic ingredients of the pudding are milk, rice and sugar, which are readily available in India and in the United states.
In Hindi, this dessert is called chawal ki kheer, and every family has their own recipe that has been passed down through generations.
It is best to use full fat milk to make sure that the kheer is rich and creamy. You can also experiment with different ingredients like tapioca pearls instead of rice, or alternative flavorings.
It might sound strange but this dessert is so delicious. The balls of cottage cheese, also called paneer or chana, are soaked in a sweetened milk which has been thickened.
The milk is flavored with almonds, pistachio, saffron, and cardamom powder. This recipe uses some tips, tricks and shortcuts to help you make this traditional dessert in half the time it would usually take.
You will need to get some rabdi mix from an Indian grocery store to make this recipe, or you can find it online. It's an instant milk powder blend that makes this recipe really easy.
Make sure you squeeze the rasgulla balls to remove the syrup, but not too hard or you will crush them.
Peanut brittle is a great snack and a lovely sweet treat. This Indian recipe for Chikki is made with almonds, cashews and pistachios, as well as peanuts.
You make your own jaggery syrup using water and ghee to bind the nuts together. The hot syrup is mixed with the nuts and then laid flat to set.
Cut the chikki into squares when it's still warm, and serve them when they have completely cooled. You can take the chikki on a picnic, put it in lunch boxes, or just enjoy it at home with a cup of coffee.
Barfi is a traditional Indian sweet that has different variations. This recipe shows you three different ways to make coconut barfi. The first is the traditional method using coconut, milk and sugar.
The next recipe uses condensed milk and coconut which is a bit easier.
The third option is made with coconut, mawa and sugar. Each method will result in a different flavor, but all of them are delicious. You can sprinkle these squares with nuts, seeds, or whatever you fancy.
There are two ways to make this traditional Indian recipe. You can use a store bought greek style yogurt and flavor it with sugar, cardamom and saffron.
Or, you can make your own hung curd from scratch and add the flavors. This sweet treat is traditionally enjoyed at wedding celebrations.
It is simple but delicious and also quite healthy (depending on how much sugar you put in).
It's thick, thicker than usual yogurt if you make it yourself. You can try out different flavors, such as mango and coconut shrikhand.
If you have ever had fried funnel cake from a food stall then you will know what to expect from this delicious dessert. The spirals of batter are fried and then drenched in mouth-watering syrup.
This recipe uses a fermented batter which gives them a more tangy flavor than an American funnel cake.
They are also crispier which makes them ideal for soaking in batter. This dessert is often made for Indian festivals like Diwali.
If you are making these at home, make sure you get the oil to the right temperature (350 degrees fahrenheit). Try and use a heavy bottom pan if you have one.
These sweet and healthy snacks are ideal for people on a low sugar diet (see also '15 Delicious Diabetic Desserts You'll Love To Make!'). They are also commonly given to teenage girls to help regulate menstruation and strengthen their bones.
All you need is three simple ingredients – black urad dal (with the skin on), jaggery, and ghee. The urad dal are roasted and then ground into a fine powder.
You then blend in the jaggery and mix with ghee. It's simple, but so satisfying. These sweet balls are high in dietary fiber and micronutrients.
Kalakand is a soft sweet that is sold from street vendors. It isn't often made at home, but you can easily make your own with this recipe. It's made by reducing milk and sugar and leaving it to set.
The milk is flavored with cardamom and the set squares are topped with chopped nuts.
This recipe teaches you how to make the dish in 10 minutes, so you can have instant kalakand at short notice whenever you need it.
This is perfect for family gatherings or last minute dinner parties when you need something sweet to serve to your guests.
Malupa are Indian pancakes. They have a crispy edge and soft center which is totally irresistible.
You can serve them with whatever toppings you fancy, but the traditional topping is sugar or rabdi, a sweet thickened milk. The pancakes are made with wheat flour, jaggery or sugar, and cardamom powder.
Come recipes also use coconut, yogurt, and even fresh fruit in the pancake batter.
This recipe adds fennel seeds for a sweet, aniseed type flavor that compliments the cardamon. It is best to let the batter sit for a few hours once you have prepared it.
A lot of Indian dessert recipes contain dairy products, but this mango halwat is vegan. This recipe also uses unrefined sugar which makes it a much healthier option.
All you need to make this delicious mango pudding is sooji/rava, unrefined sugar, mango pulp (alphonso mangoes will give the you sweetest flavor), vanilla soymilk (or an alternative dairy-free milk), ground cardamom, vanilla extract, cashews, raisins, and vegetable oil.
Kulfi is often compared to ice cream because it is served cold. It is similar to ice cream, but it is thicker and creamier. It is more like a frozen custard. It's very simple to make.
All you need is condensed milk, whole milk, heavy whipping cream, dry milk powder, ground cardamom, almond extract and saffron.
You can also add chopped pistachios and cashews to give the dessert more texture and flavor.
Summary
Any of these traditional Indian desserts would be an excellent choice to make for your next dinner party or family gathering.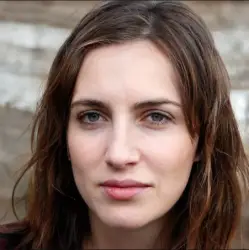 Latest posts by Anna Ingham
(see all)