Box cakes have made our lives easier, but at what cost? That's a trick question, there's no cost! Truth is, you can make a box cake taste as good as a wedding cake if you know what tips and tricks will work. 
No one has the time to do everything when they get back from work. That includes baking a cake. That's where box cakes come in – quick, easy, and so delicious. 
Now, it's no secret that plain old box cakes can be… lacking. However, this is an easy fix, and it only takes a few different ingredients. 
If you want to learn how to make your box cake taste just as good as a wedding cake, keep reading. We'll cover everything you need to know right down in the sections below. 
How To Make A Box Cake Taste Like A Wedding Cake
1. Use Good Box Cake
Not all box cake brands are created equal. So, if you want a wedding-worthy result, you can't just go for the cheapest option.
Maybe there's a brand that you love, or you've heard good things about – try that! 
You can make a cheap box cake taste great, but we wouldn't say it's wedding worthy.
A popular brand in Duncan Hines, so why not check out all the flavors they have to offer?
2. Add Extra Eggs
Eggs can make all the difference! If you don't want to use eggs, just add more of your egg substitute.
Typically, you'll only need one or two extra eggs to really feel the difference, especially if you're using small eggs. 
These will add some richness and density to the cake. Just don't overdo it and end up with a cake that's too dense!
3. Avoid Using Water
Water is the most boring liquid you could use, and adds nothing in terms of flavor.
To get a really rich, moist, and wedding-worthy cake, use milk instead! This will be a game changer, and you can notice the difference immediately. 
All the fats found in the milk will enhance the flavor and give you something special.
Make sure you use whole milk for this instead of skimmed! If you use a nut milk, you can try different flavors to find which one you like the most. 
4. Add Some Sugar And Flour To The Mix
Adding some extra sugar and flour to the mix will give you more of a homemade feel – which is exactly what you want in a wedding cake, right? This is a small thing to do, but you will notice the difference as soon as it comes out of the oven.
5. Use Butter Instead of Oil
Like water, oil is boring. Oil is usually pretty flavorless and adds little to a cake (see also 'How Long Is Cake Good For?'). Real butter, on the other hand, gives a cake that richness you're looking for.
Using butter will also help with moisture and taste, stepping your cake game up considerably. 
6. Use Homemade Frosting
While buying some frosting is definitely the easy option, wedding cakes aren't supposed to be easy! Truth is, the vast majority of store bought frosting just isn't up to par, and doesn't deserve to be on any cake.  
Sure, there might be exceptions, but you can do better. 
A homemade frosting is so easy to make, and you can really make it your own. Add fun colors and flavors to make it unique and perfect for the cake you're making.
You can create a creamy vanilla or rich chocolate, or something else entirely. Cream cheese frosting could be a winner?
7. Add In Some Ingredients 
You don't have to stick to the boring cake recipe on the box. While that might make up the base, you're allowed to add more! From chocolate chips to fruit and nuts, the world is your oyster.
Add your favorite ingredients to the mix to make something unique. 
If you're making a chocolate cake, you know it can always do with more chocolate.
Maybe some chopped up almost or walnuts is exactly what your vanilla cake needs? Cherries would go perfectly in a chocolate cake, too, and add some great moisture. 
8. Throw In Some Vanilla
A single ingredient like vanilla can go a long way to improving a cake. Those box cakes need a little oomph sometimes, and you can give it to them! Alternatively, you can add in some almond extract or something similar to add some extra flavor to a cake.
Maybe even something like brandy will help make a chocolate cake really stand out. 
9. Add Some Pudding Mixture
A little pudding mixture will keep your cake moist, but also add some great flavor.
This ingredient alone can go a long way to transforming a cake into one worthy of a wedding. No doubt your guests will wonder why it's so delicious after one bite!
10. For Chocolate Cakes, Add Coffee
Coffee complements and enhances the flavor of chocolate perfectly. As such, it only makes sense to add some cooled coffee to your chocolate box cake.
This can be a substitute for the water, and it's a decision you won't regret. 
Use your favorite coffee or a mild one so that it isn't overpowering. A dark roast might be great to drink, but probably won't get the desired effect in a wedding cake. 
11. Have Fun With The Fillings
Finally, don't forget about the fillings! You can have fun with these and be creative. From a simple frosting to fruit and anything else you can imagine.
The filling says a lot about the cake and the person who created it. 
Fruit like strawberries will go beautifully with vanilla cakes, while cherries pair wonderfully with chocolate. Test out different fruits and find your favorite!
Final Thoughts 
There are lots of great tips and tricks you can try to make a box cake taste like a wedding cake.
You probably don't need to incorporate every tip on this list, but you could try a few out and pair them together! They will all go a long way to transforming a simple box cake into something wedding-worthy.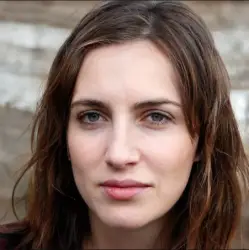 Latest posts by Anna Ingham
(see all)