When you think of a wedding cake, what comes to mind? Glimmering white layers of fondant, finished with lavish decorations?
Or do you picture something a little more simple, with a rustic charm?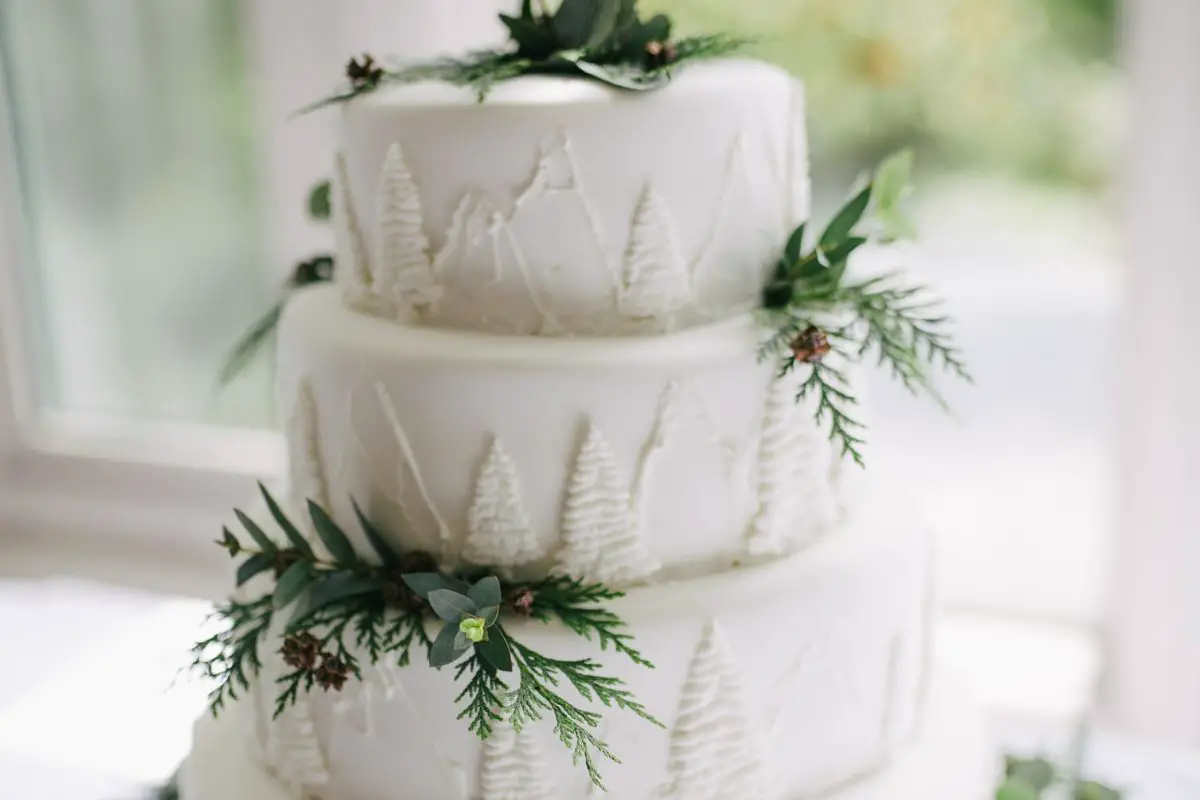 Many couples are turning away from the traditional wedding cake, and choosing a centerpiece with an elegant and refined rustic finish.
Learn how to make your own rustic wedding cake with this guide. 
What Is A Rustic Wedding Cake?
The term "rustic wedding cake" might seem a little contradictory. After all, we tend to associate wedding cakes with big, fancy displays of opulence, and rustic with things a little more basic.
But rustic wedding cakes are an increasingly popular trend.
Instead of slathering the cake in fondant, rustic wedding cakes take a toned down approach to frosting. These cakes are decorated with a light scraping of frosting, often with the cake beneath showing through.
Finished with natural decorations, such as edible flowers and fresh berries, rustic wedding cakes are perfect for boho weddings. 
Rustic wedding cakes can have a homespun feel, but they can also have a professional quality finish.
How To Make A Rustic Wedding Cake
Rustic styles are an excellent choice if you're planning to make your own wedding cake (or asking a friend or family member to do it).
They don't require the same level of precision as a traditional cake. So, here's how you do it:
Begin With Your Cake
You can use any style of cake for your rustic wedding cake, although simple vanilla sponges are the most common varieties.
A rustic wedding cake doesn't have to hold up heavy frosting, so you can go for lighter bakes than the standard wedding fruit cake.
However, if you do plan on layering the cake, make sure the base layer is dense enough to hold tiers.
Bake your tiers until they're all cooked through, and make sure to cool the cake before decorating. If you plan on a traditional tiered cake, then it's easiest to use different sized baking tins.
But if you only have the one size, you can cut the cakes down using a sharp knife and a bowl as a template. Any excess cake can be used as decoration (or snacked on).
Let's take a look at some flavor ideas.
Vanilla Cake
Vanilla is always a classic. An undeniable crowd pleaser, vanilla cake goes with a range of flavors, so you can decorate and frost with flavors of your choice. We love this vanilla cake recipe by Sally's Baking Addiction.
Chocolate Cake
If you love chocolate, there's no reason why you shouldn't have a chocolate wedding cake! The dark sponge looks excellent with rustic decorations, and you can finish with a simple ganache topping.
Try this chocolate celebration cake recipe from Add A Pinch.
Red Velvet Cake
The gorgeous rich red of the red velvet cake is the perfect choice for a rustic wedding cake. Make this recipe from Sally's Baking Addiction, and finish with a light layer of cream cheese frosting, and some fresh red berries. 
Assemble Your Cake
With your cake made and completely cooled, it's time to start assembling. 
The first step is to remove the rounded tops from any of your cakes. Use a serrated knife to trim this curved section, leaving you with a flat and stable base.
Add a dab of your chosen frosting to the cake stand. This will keep your cake in place. Place the bottom layer of the cake on the stand, with the cut side down. You want the flattest side on top, for easiest layering.
Using a frosting bag, pipe a thick line of frosting around the top edge of the cake. This will form a barrier to prevent the rest of your filing from leaking out.
If you have a particularly runny filling, you can stiffen the icing barrier by putting the cake in the refrigerator for a few minutes.
Add your filling. Place the second layer on top of the first, and repeat the process. 
Keep going, until all your layers are in place.
If you're creating a tiered cake, use cake dowels to hold your tiers steady. 
Frost Your Rustic Wedding Cake
If you have a turntable, it really helps when it comes to frosting a rustic wedding cake. If you don't have a turntable, don't worry. You can make do with a little bit of bending.
You need either a straight spatula or an offset spatula to frost a rustic cake.
It's a matter of preference, so use which feels better to you. You also need a bench scraper, to achieve that even, semi-naked look.
Start by frosting the top of your cake. Using a spatula, create an even, semi-thick later with the icing. The frosting should extend just beyond the edge of the cake.
Now it's time to frost the sides. Spread your frosting all over the sides using your spatula. With the cake covered, use the bench scrape to smooth the frosting on the sides.
It should leave some areas of cake poking through, for that rustic effect. Don't push too hard with the bench scraper, or you might scrape away the cake itself.
Decorate
Now for the fun part! It's time to decorate your rustic wedding cake! Here are some ideas for rustic wedding cake decorations:
Fresh flowers. The best flowers to use are edible flowers. Created specifically for food, they're safe for your cake. Otherwise, use flowers that you know are pesticide free.
Fresh berries and fruits. Fresh berries add a pop of color to a rustic cake, and they also bring flavor. Strawberries, raspberries, and blueberries are great for summer weddings. 
Candied citrus peel. Like fresh berries, candied citrus adds color and flavor to the cake. You can make candied citrus yourself, or buy it ready made.
Fresh herbs. Springs of greenery look excellent on a rustic cake, and the best way to achieve this look is with fresh herbs. Thyme and rosemary are both fragrant choices.
Cinnamon bark. The texture and color of cinnamon bark matches the semi-naked look of a rustic wedding cake.
Keep your rustic wedding cake in the refrigerator until you're ready to serve, to preserve the stability.
Final Thoughts
Rustic wedding cakes are becoming increasingly popular, thanks to their homespun appeal and laid back finish. We hope this guide has inspired you to create your own rustic wedding cake.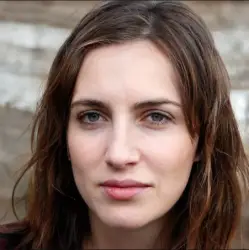 Latest posts by Anna Ingham
(see all)