A naked cake is a type of cake that has become quite popular recently, particularly at weddings, prided for their minimal design and subsequent lack of calories as a result.
They are simple to make as the name suggests and can take not that much time, but still have a pretty chic and cool design.
Keep reading to learn more about what a naked cake is and how you can make one.
What Is A Naked Cake?
A naked cake is a popular type of cake in recent years that uses a minimal approach in its decoration. In essence, a naked cake is basically a sandwich cake that doesn't actually have any exterior icing.
Without any external icing they show off the cake's natural texture.
They provide a natural and authentic feeling. Often people place things on top like flowers or other natural objects to help increase this rustic look.
For those who have rustic, non denominational, weddings often ask for a naked cake from a baker as it can add to this authentic look and doesn't look out of place in a barn setting, or something outside of a church.
For weddings it's certainly a non conformist choice but is becoming more and more popular, especially at smaller weddings.
One important thing about serving a naked cake is that they can dry out quickly due to the 'flesh' of the cake being exposed to the air so much, without any exterior icing.
This often leads to a  semi-naked look where the candwich icing is butter cream and purposefully overfilled, with the excess on the outside being spread flat against the side of the cake, being semi naked, in order to stop it drying out.
A naked cake is naturally lower in calories by nature of it having less icing on it.
The Cake
Here's a basic 1-2-3-4 cake recipe that you can attempt the naked cake decoration style with, as, for how simple it is, it's quite hard to get the decoration right.
Here's the ingredients:
1 cup of unsalted butter (two sticks)
2 cups of granulated sugar
3 cups of all-purpose flour
4 eggs
1 tablespoon baking powder
1 cup milk
2 teaspoons vanilla extract
Here's the method:
Preheat your oven to 350 F.
Grease and flour two 9 inch cake pans
Beat sugar and butter in a large bowl until fluffy. Use an electric hand or stand mixer for ease.
Add eggs one at a time, beat the eggs into the batter before adding another.
In a separate bowl mix together the dry ingredients
In a separate vessel measure out your milk
First, add some of the dry mixture to the butter/sugar mixture and beat until combined
Then, add some milk and beat until combined.
Alternate adding flour mixture and milk mixture until both are completely incorporated into the butter/sugar mixture.
Once everything is combined, stir in your vanilla extract for flavor.
Pour batter into prepared pans evenly.
Bake for 25-30 minutes. Use a toothpick or knife to insert into the middle of the cake and pull it when the utensil comes out relatively dry. Try not to let cracks form on top.
Let cakes cool for around 10 minutes before removing from the pan, then let cool completely on a wire rack before icing.
Decorating The Cake
A basic buttercream recipe is appropriate here just to get the basics right, allowing you to riff on teh recipe as much as you like for your own taste.
Here's a basic vanilla buttercream recipe, that's just mixing butter and icing sugar together with vanilla flavoring.
As the naked cake does the basic and simple things right, and takes a minimal approach, a fun way to help it be more than just a basic cake is to sandwich berries in the middle layer, giving everyone a fun and fruity surprise in the middle.
As we mentioned, the cake can dry out when totally naked, so many people chose to semi ice the cake, creating a semi naked cake. This approach keeps the cake moist and adds more flavor while still retaining the rustic look.
If you're going for a tiered cake, it can look really cool to give each tier a different color, you can get really pastel colors from buttercream, which keeps the rustic look but still adds decoration.
Final Thoughts
A naked cake is a normal cake that uses very minimal icing to no icing at all for a rust and authentic look.
As you can see the naked cake provides some unique decoration options, and as it's becoming more and more popular it's worthwhile to know how the cake can still be unique even with its minimal decorations.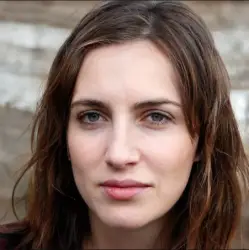 Latest posts by Anna Ingham
(see all)