You might think that you have to go to a restaurant to enjoy a fancy dessert, but there are lots of recipes that you can try at home.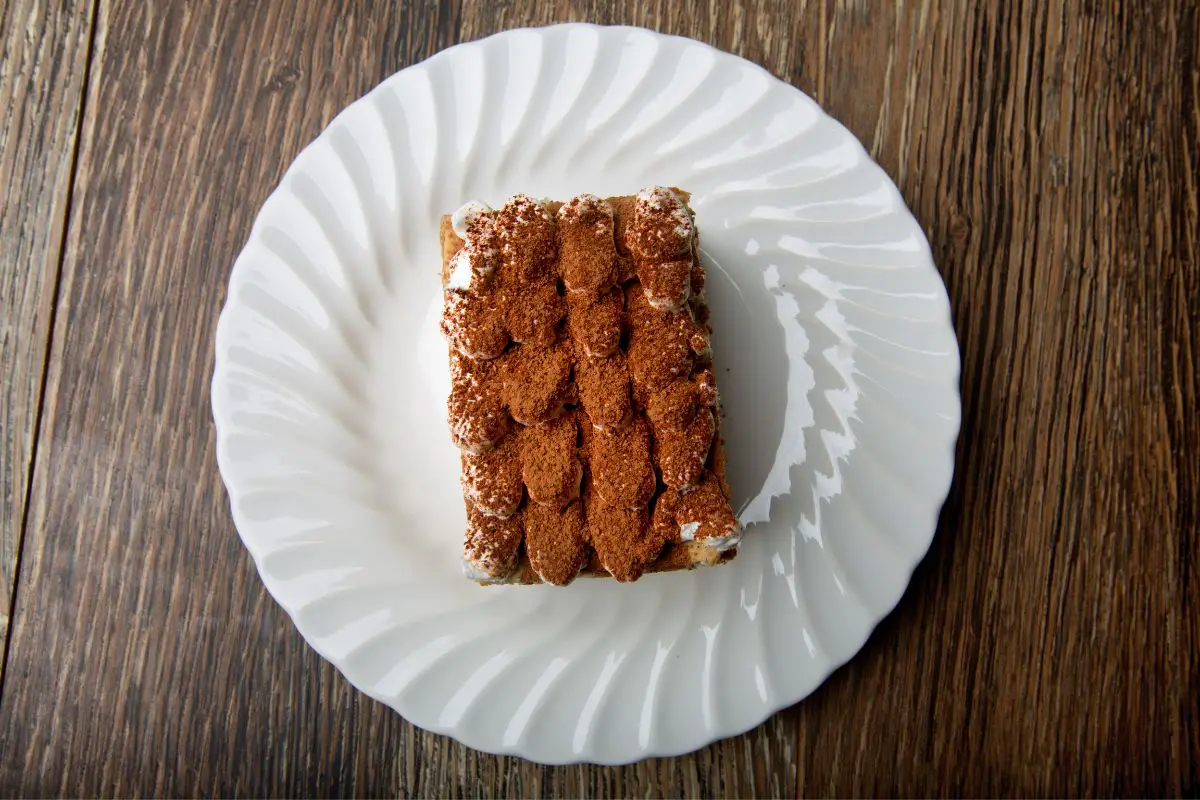 You don't need to find a patisserie or a cake shop to find the most delicious and indulgent cakes.
We have put together this list of delicious fancy desserts that you will enjoy making in your own kitchen. Keep reading to find a recipe that will be perfect for your next dinner party or family gathering.
These delicious individual cheesecakes are vanilla flavored and sit on a graham cracker crust. The filling is smooth and creamy, with a tasty surprise in the center.
Inside each cheesecake is a whole fresh strawberry, dipped in chocolate. It is surprisingly easy to make these cheesecakes and they are very impressive.
You can serve these up for dessert at your next dinner party for an elegant way to round off the meal.
Tiramisu is already an interesting and sophisticated dessert, but this recipe gives it an alternative twist. Instead of coffee, this tiramisu is made with matcha – green tea.
Matcha has a distinctive flavor that tends to work well in desserts such as brownies and cakes (see also 'How To Make Jello Cake'). It also gives these desserts a vibrant green color which is very eye catching.
This will likely be something that your guests haven't tried before.
Creme brulee is a classic French dessert (see also '15 Best French Desserts To Make Today'). It is something that you would expect to find on a restaurant menu, but you can also make it at home.
This recipe tells you how to make perfect creme brulee every time. The smooth, vanilla custard is topped with a hard caramel layer that smashes when you hit it with your spoon.
The contrast of textures is exciting and creates a wonderful dessert (see also '10 Tasty 4th Of July Desserts To Make This Weekend').
Strawberry cake might not sound like a fancy dessert, but this one certainly is. It is made with fresh strawberries, a light and fluffy vanilla sponge, and a rich cream cheese frosting.
The slight tang of the cream cheese contrasts the sweetness of the strawberries. There are three layers of sponge, so when you cut this cake open it looks very impressive. Milk is used in the sponge to make sure it isn't too dense.
Dark chocolate is the perfect combination between rich and bitter with a touch of sweetness. The cookie crust is made out of crushed cookies – whichever ones you prefer.
You can use graham crackers or oreos or a simple shortbread. Sea salt is sprinkled on top to bring out the flavor of the chocolate, and a drizzle of caramel sauce for indulgence.
For the filling, all you need is good quality dark chocolate, heavy cream and butter. This makes a rich and smooth filling that is decadent and irresistibly delicious.
This show stopper of a dessert makes a great change to the usual strawberry pavlova.
Using brown sugar gives the dessert a caramelized flavor that works really well with the sweetness of the peaches (see also '10 Tasty Peach Desserts To Make This Weekend'), cooked in melted butter to give them a wonderful browned flavor and color.
The peaches are also cooked with a little honey and vanilla to bring out the naturally aromatic flavors of the fruit (see also '15 Delicious Fruit Desserts You'll Love To Make!'). You can add bourbon as well if you want to, but this is optional.
This strawberry mousse is best served in individual ramekins decorated with fresh strawberries to create a fancy dessert (see also '10 Tasty Korean Desserts To Make This Weekend').
The mousse is sweet and creamy and makes a wonderfully light way to end a meal with something sweet.
All you need to make this mousse is strawberry jam, cream cheese, sour cream, heavy cream, powdered sugar and a little salt.
The ingredients are mixed together in a blender. The tang of the cream cheese and soured cream balances the intense sweetness of the jam.
Beignets are a popular street food in New Orleans, but they are also served in fancy restaurants. They are a much loved delicacy which you can easily make at home with this recipe.
They are squares of deep fried dough that are dusted with powdered sugar, served fresh with a cup of coffee (see also '17 Best Coffee Desserts To Make Today'). The dough is sweet, with sugar and evaporated milk. It is an egg based dough which gives the beignets a rich flavor.
A no bake cheesecake is a simple yet elegant dessert that is perfect for dinner parties and family gatherings.
You can make it ahead of time and keep it in the refrigerator until you are ready to serve it, which means that you don't have to spend lots of time in the kitchen while your guests are there.
This recipe teaches you how to make a basic vanilla cheesecake, which you can top with whatever type of fruit you prefer. Just choose a canned pie filling from your grocery store to use a topping for your cheesecake.
This delicious tart makes an interesting change to the usual apple tart. It has a crisp pastry shell and a frangipane filling made with pistachios instead of almonds.
The flavor is sweet and nutty, but not as sickly as almonds. This is topped with juicy sliced peaches – you can leave the skin on for extra flavor and fiber.
To finish off the pie, add a sprinkle of chopped pistachio nuts. Honey is used to sweeten the pistachio frangipane mixture and also is very complementary to the other flavors in the tart.
Galette is a light French style of pie. Instead of being made in a pie dish, the pastry is rolled out wide. The filling is added to the middle, and the edges of the dough are folded over the filling to create the crust.
The top of the pie is left open, which makes this type of pie lighter than a traditional fruit pie with a lid. The tart raspberries are juicy and fresh, and also very nutritious.
They contain a lot of vitamin C and potassium. The puff pastry is buttery and flaky. You can serve this pie with a scoop of vanilla ice cream and some fresh mint leaves to make it super fancy.
Chocolate crepe cake is one of the fanciest desserts you will ever have. It is layered with thin crepes and whipped chocolate cream to make a light yet decadent cake.
The trick is to get the crepes as thin as possible without them breaking. This means that the cake will hold its shape as you slice it.
This is a cake that you will find in a lot of French patisseries and cake shops, but you can also make it in the comfort of your own home with this easy recipe.
Once you have perfected this recipe you can try other fillings like vanilla cream or strawberry cream.
Macarons are discs of delicate meringue sandwiched together with a creamy filling. This recipe shows you how to make lemon macarons which are sweet yet tart.
The vibrant yellow color makes them very eye-catching and enticing. Macarons are known for being tricky to make, but with this recipe you will be able to get it right every time.
You will need to be careful when whisking the egg whites to ensure that the consistency is perfect.
If you are making these macarons for a special occasion then you might want to practice them first to be sure that you have the right technique.
These delicious cupcakes have all of the flavor and decadence of one of the fanciest drinks, but in a delicate and indulgent cupcake.
You can decorate them with edible gold pearls, sparkles, or even gold spray to make them look even more impressive.
You can buy a mini bottle of champagne if you don't think that you will be able to drink the rest of a large bottle.
It is best to choose a dry champagne or sparkling wine as there will already be a lot of sweetness coming from the sugar in the recipe.
One of the great things about this parfait recipe is that you can make it ahead of time and keep it in the freezer until you are ready to serve it to your guests.
It's very impressive and is something that your guests would not expect to eat at a dinner party.
The sweetness of the bananas goes perfectly with the nutty flavors of the hazelnuts. You can get creative when it comes to serving this parfait, and use whatever garnishes you fancy. Toasted hazelnuts make a lovely garnish.
Summary
Whether you love chocolate, fruit, or vanilla cheesecake, there is something for everyone on this list. These fancy desserts (see also '15 Delicious Spanish Desserts You'll Love To Make!') will impress your family and friends.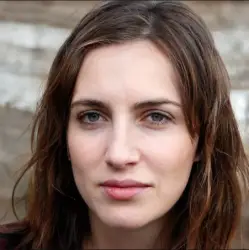 Latest posts by Anna Ingham
(see all)