Looking for new sweets to sate your cravings? Let us introduce  the vibrant world of Spanish dessert delicacies to you!
A country's cuisine can teach you a lot about its culture. Spanish desserts are not only mouthwatering, but they also tell lovely tales about Spanish cities and villages.
Whatever your mood, there is a sweet snack to fit it, from Spanish flan to turron and churros! All of them may sound strange, but once you give them a try, you'll fall head over heels for them.
You don't even have to leave your home to indulge in these treats. Contrary to popular belief, Spanish cuisine is not identical to Mexican cuisine (see also '15 Best Mexican Desserts To Make Today').
You can be sure that no matter what cuisine you choose, you will be able to indulge in rich and opulent desserts.
Your exploration of Spanish food may lead you to a world of flavors and combinations you had never even considered.
You might not be familiar with some of these foods, but once you try one, you'll wonder why you didn't start eating them sooner!
So relax and take a trip across the globe while lounging in the warmth of your kitchen. Take advantage of these Spanish dessert dishes for your upcoming dinner party.
15 Best Spanish Desserts To Make At Home
We've got you covered if you're looking for a treat for your forthcoming dinner party or would like to impress your guests at the upcoming baby shower.
Choose the one that best suits your needs and preferences by going through each one, then get to baking right away.
This list is great if you want to locate the best Spanish delicacy to serve at your next gathering. It won't let you down.
The richness of this Spanish dessert dish will have your guests drooling. The creamiest, most ideal flan dish on the web is prepared with just a few basic components.
The fact that this recipe may be prepared several days ahead of time is an added fantastic feature!
Who doesn't enjoy dessert that is ready when you want it? Make sure to use real, natural vanilla. You only need a tiny bit of salt to harmonize the flavors.
These delicious treats taste like doughnuts and can be made at home quickly. The Spanish call them "churros con chocolate."
They are usually eaten with a pudding-like hot chocolate and are light and fluffy while still staying just the proper amount of crunchy.
These will definitely send the taste buds into a frenzy if you're looking for the tastiest dessert made in the Spanish style.
This dessert will be ready in a matter of minutes because of its short ingredient list and simple-to-make dough.
These Christmas cookies, which are traditionally from Spain, are the ideal holiday gift to impress your family.
You might even crave these for other occasions besides the holidays because each bite has a tiny bit of roasted almond and a dash of cinnamon.
They are among the best Spanish sweets, in our view, and they are quick and simple. These are not the same as gingerbread cookies, which are far more intricate. For all of the holiday season, stick to this ridiculously easy dessert.
This Spanish confection, also known as "tarta de Santiago" or "St. James cake," is most frequently found in northwestern Spain.
This dessert might be ideal for you if you're going gluten-free. It is simple to make and quick to bake because it has no wheat and only a few ingredients.
This cake might also be finished off with a lovely impression of Santiago's cross on the upper layer, or you could design your own image in its place! There are countless alternatives!
One of the oldest recipes in Europe is for this creamy Spanish dessert. It's a straightforward burnt custard dish that, if you've never had it, will make you want to tell everyone about it.
Every time you dig into this delectable treat, flavors of oranges, lemons, and even a trace of cinnamon will come through.
This is the ideal dessert to prepare for a dinner party or Spanish-themed meal with your family because of the dessert's deliciously silky texture and toasted sugar topping.
This dish is simple to prepare but elegantly stylish, and it will definitely impress your dinner guests.
This will undoubtedly become your go-to recipe for summer cakes, no matter which day you choose to indulge! 
It's pretty much amazing on its own, but feel free to add delicious whipped cream or your preferred fresh summer berries on top. It's a quick and easy Spanish dessert dish that has more taste than just lemons on their own!
Ground almonds, which are tasty and moist, contribute to the flavor of this delicious cake recipe. Even more tasty options include throwing in a few apples or grapes for a serious flavor extravaganza.
This recipe is wonderful for all skill levels, and it's completely flawless for any beginning bakers out there.
You might be picturing the terrible water bath which most cheesecakes need, but we're delighted to drop a little hint that this one doesn't!
The cheesecake has no crust. Additionally, the ingredients are fantastic. Only 6 are needed, all of which you most probably already have.
You can quickly enjoy this Spanish dessert with just a mixing bowl and an electric mixer.
This dish is simple to make and comforting. Look at the delicious lemon and toasty cinnamon tastes that blend so well with the creamy rice. Enjoy this lovely dessert that will be ready for you to cap off an excellent supper.
Despite being a popular dish in many cultures around the world, rice pudding is thought to have been invented in Spain.
Although cinnamon isn't a particularly frequent component in this recipe, you should give it a try to see if it works for you.
This dish is well-known and widely used throughout Latin America. The entire family is guaranteed to enjoy these tasty delicacies that are likely to surprise your guests.
Take care of your sweet tooth and start baking with these cookies, which you'll want to prepare repeatedly.
They include a delicious, finger-licking-good powdered sugar coating. You can start chowing down in no time if you simply mix the dry ingredients and blend together with the wet ingredients.
This particular recipe is a true Spanish classic. If you want to even consider becoming the next top dessert chef on the block, you must obtain this dessert.
Grab the nearest puff pastry, sandwich some chocolaty goodness inside, and then top it all off with your preferred powdered sugar. So delicious.
This is a wonderfully easy recipe that you'll turn to every time you want to make another Spanish dessert because you probably already have the majority of the components you need to make it at home.
If you've ever visited France, you'll be aware that nougat is available in a wide range of flavors. However, you'll discover that every nation has its own excellent variation of it as you tour the globe.
Even though you'll have a field day tracking down the many nuts required, this Spanish dessert dish is well worth the search.
You'll be happy to learn that you will require three different kinds of sweeteners—yes, three! Anyone for a sugar high?
You've probably never seen a recipe for cupcakes like this one. You'll be wowing your visitors with the tastiest cupcakes in town if you top them with chopped nuts rather than too sweet sugary frosting.
They have the nicest lemon aroma about them, are little, and are traditional. Usually, sponge cakes fall between muffins and cupcakes.
The greatest Spanish dessert recipe available is made by first creaming the eggs and sugar, then combining the remaining ingredients into these tasty, fluffy treats.
When you bring this traditional Spanish dessert recipe to your next bake party, it will be the talk of the town.
This raisin spiced cake is straightforward and incredibly sweet, but it will have everyone's lips watering thanks to its rich texture and mouth watering icing.
Due to the difficulty of this cake, two 9×13 pans are required. You and your dinner guests will be enamored with this flavorsome Spanish dessert that you are certain to have no leftovers!
Have you ever heard of fried milk? Sounds weird, right? But we assure you that it is one of the tastiest desserts you will ever come across!
It's wonderful, and the Spanish refer to it as leche frita. Although it pairs beautifully with Spanish cuisine, you may eat this with any meal.
You'll understand why this way-too-good appetizer has been filling tables for decades after taking a piece.
Since you obviously can't fry real liquid milk, this delicious snack is actually a custard-like pudding which you can coat with bread.Then, after dipping your leche frita in oil, you'll realize how good this Spanish delicacy really is.
You can already taste the aromas of this delicacy with just one glance. The flavors combine to create a sense of the season and are common during the winter holidays in Spain.
This delight is made by combining sweet honey, egg whites, sugar, and almonds in the correct way. This mouthwatering delight comes in a few distinct varieties.
You can choose between the soft and sweet Turron de Jijona or the brittle, crunchy Turron de Alicante.
Final Thoughts
Each city and town in Spain has its own specialty when it comes to sweets.
There is a treat for every hour of the day and every month of the year, from luscious cheesecake to fluffy cupcakes!
Whichever dessert you choose to try first from our extensive list above; you are definitely in for a real treat!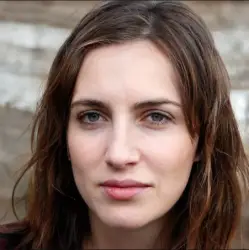 Latest posts by Anna Ingham
(see all)