French desserts are elegant, sophisticated and indulgent. They have amazing flavors and textures and make the perfect pudding for any occasion.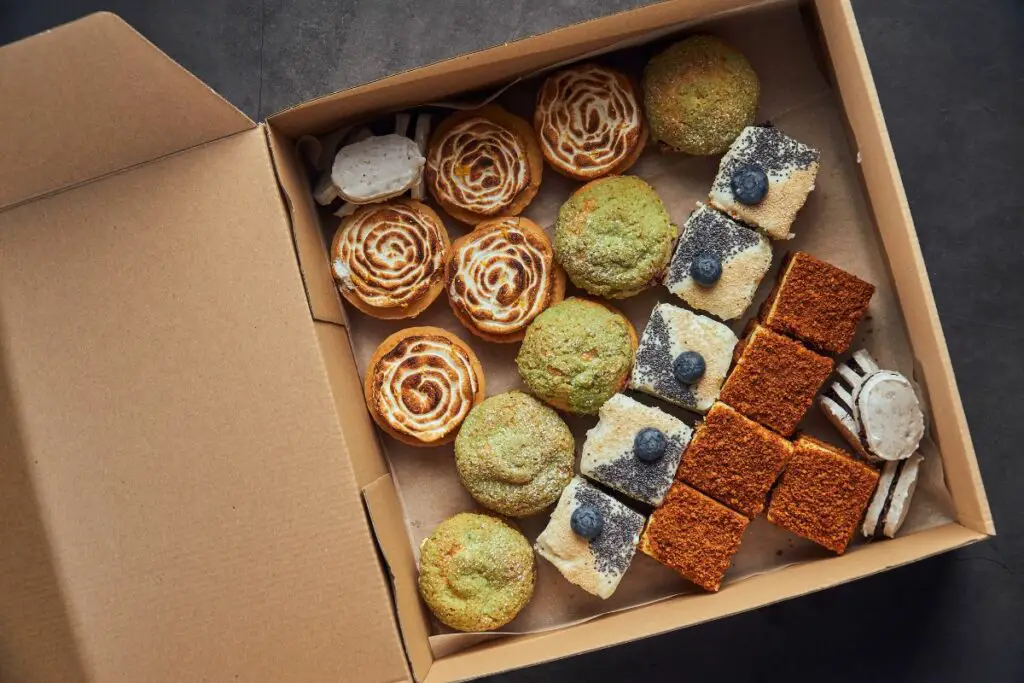 If you want some inspiration for cooking French desserts in your own kitchen, then check out this list. We have found the best recipes for French desserts that you can make to impress your family and friends at your next dinner party.
Keep reading to find your perfect French dessert recipe. 
Macarons are dainty discs made from meringue sandwiched with a chocolate ganache filling. The meringue is slightly chewy and very sweet, and the ganache is rich and indulgent.
Making macarons is quite fiddly and it might take several attempts to get them just right. If you are making these for a gift or for guests then you may want to practice them first.
Once you get this recipe right then you can experiment with different flavors in the meringue and the ganache. 
Mille-feuille is a classic French patisserie made with puff pastry, creme patisserie custard and fresh fruit. This particular recipe is made with mascarpone and roasted strawberries.
Roasting the strawberries brings out a different flavor to using fresh strawberries, and also releases the juices of the fruit.
You can make different flavors of Mille-feuille by choosing alternative fruits and adding flavoring to the creme patisserie custard. You could try a citrus flavor, a tropical flavor, or a winter berry flavor. 
Creme Brulee is one of the most famous French desserts, and for a good reason. The vanilla custard is luxurious and silky smooth, topped with a layer of hard caramel that cracks open when you smash it with a spoon.
This is the kind of recipe that you would expect to find in a fancy restaurant, but it's actually easier than you think to make at home. You can also make it ahead of time which is ideal if you are hosting a dinner party. 
If you are looking for a rich and decadent dessert then you can't go wrong with a chocolate souffle. Souffle is notoriously difficult to make, but with this recipe you will find it easy.
There are a few tips that you need to remember to achieve the perfect souffles – make sure the ramekins are well greased, do not open the oven door until you are ready to remove the souffles, and then serve them immediately.
The height of the souffles will come from beating the egg whites until they have stiffened. 
Tarte tatin is a fresh fruit tart that is often made with apples. This recipe uses pears instead, which gives it more of a Fall or Winter feel and flavor.
The pastry is perfectly crisp and the caramel sauce is rich and indulgent. If you want to make this tart even more special, top it with some toasted hazelnuts.
Hazelnut and pear is an amazing combination of flavors. Make sure you use ripe, juicy pears to make this dessert.
You will need to remember to pierce the pastry to allow the steam to escape or you will end up with soggy pastry. 
These beautiful cream cakes are very French. They are light and delicate with both floral and fruity flavors that are irresistible.
The pink glaze and dried rose petals are a special touch which give this dessert a really elegant and sophisticated feel, perfect for afternoon tea or a special treat.
Once you have made your choux pastry, you will need to use a piping bag to create the right shape. The choux pastry shapes are then baked in the oven and will puff up into an airy case for the creamy filling. 
Palmier cookies are really easy to make as they need only three ingredients – puff pastry, butter and sugar.
You can make your own puff pastry if you want to, but using store bought pastry will save you a lot of time.
They are often referred to as 'elephant ear' cookies, but they are actually shaped like palm leaves, hence the name. Make sure you flip the cookies during cooking so that both sides are golden and crispy. 
There are lots of different types of pancakes – big american pancakes, little scotch pancakes, fluffy Japanese pancakes – but the thin pancakes, called crepes, are French.
They originally came from the Brittany region of France and are used for both sweet and savory recipes. In the United Kingdom they are eaten on Pancake day (shrove Tuesday) with sugar and lemon juice.
You can add whatever toppings you fancy, but fresh fruit and whipped cream is a winning combination. 
This is another recipe for the choux pastry treat, eclairs. This one uses the classic cream filling and chocolate glaze topping.
This recipe also shows you how to make a craquelin topping for your eclairs which goes on the pastry before it is cooked.
It makes the top of the pastry crackly and crispy, and even more delicious. A chocolate eclair is the perfect afternoon treat to enjoy with tea or coffee. It is light and sweet and very elegant. 
Financiers are delicate cakes often found in patisseries and bakeries in France. They are made with almond flour which makes them light and fluffy but also very sweet.
Only the whites of the eggs are used in the batter, along with sugar, flour and butter. They have a rich, buttery flavor in a petite and elegant cake.
There is plenty of air in the mixture which helps to make the sponge light rather than dense. 
Profiteroles have a similar flavor to eclairs because they are made up of the same components – choux pastry, chocolate glaze, and cream.
However, some recipes for profiteroles fill the pastry with ice cream instead of cream, which makes them even more spectacular.
You can make them ahead of time and keep them in your freezer until you are ready to serve them. The great thing about this recipe is that you can fill the profiteroles with any flavor of ice cream you fancy – vanilla, chocolate, strawberry, salted caramel – there are so many options.
You could even use banana ice cream and make a toffee glaze to create banoffee profiteroles. 
Teurgoule is a lesser known French dessert but it is a wonderful recipe to make at home. It is a rice pudding that originated in the Normandy region of France.
It is creamy, with warm spices and a browned skin on top. You can eat it warm or cold and it is often enjoyed with spiced, stewed apples.
It takes just over 2 hours to make, but most of that is baking time. The preparation only takes around 10 to 15 minutes. This is ideal for a busy day, as you don't need to spend lots of time standing over a stove. 
Creme caramel is often seen as quite a traditional, even outdated dessert. This recipe gives it a new twist, with cinnamon flavors and an apple sponge base.
The flavors of apple, cinnamon and caramel go perfect together to create a Fall or Winter dessert. That is ideal for a dinner party.
The custard layer is perfectly smooth and creamy, adding some indulgence and comfort to this sophisticated dessert.
The final result is an eye catching tower of sweetness that will certainly impress your guests. 
Galette is a form of light, apple pie. Instead of being baked in a pie dish, the pastry is rolled out, the filling added on top, and then the edges of the pastry rolled over to seal in the filling.
The center of the pie is left open, which makes it lighter than a pie with a full pastry lid. The filling is a bit drier than a classic apple pie, with less sauce.
This recipe uses both apples and cranberries in the filling, with butter and sugar and a little lemon juice. The edges of the pastry are sprinkled with sugar as well to give it a sweet and crunchy crust. 
This unique dessert is a cross between a flan and a set custard. The main flavors are cherry and amaretto (almond), which makes this similar to a bakewell tart in terms of taste.
Traditionally, the pits would be left in the cherries but this does make the dessert more difficult to eat.
Cherries are a perfect option to pair with the almond flavor, but you can also use apples, plums, and blackberries if you want to switch it up. 
Summary
These recipes are easy to make at home and they taste spectacular.
Whether you want something comforting and traditional like Teurgoule, or more of a show stopper like profiteroles, there is something for everyone on this list.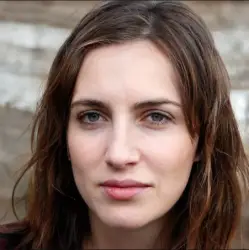 Latest posts by Anna Ingham
(see all)