The fourth of July is a time for amazing celebrations and a time to show off your national pride! You can do this with American flags, national music and of course – some amazingly designed foods.
Some of the best foods to highlight your American pride are desserts and there are plenty of different desserts you can make.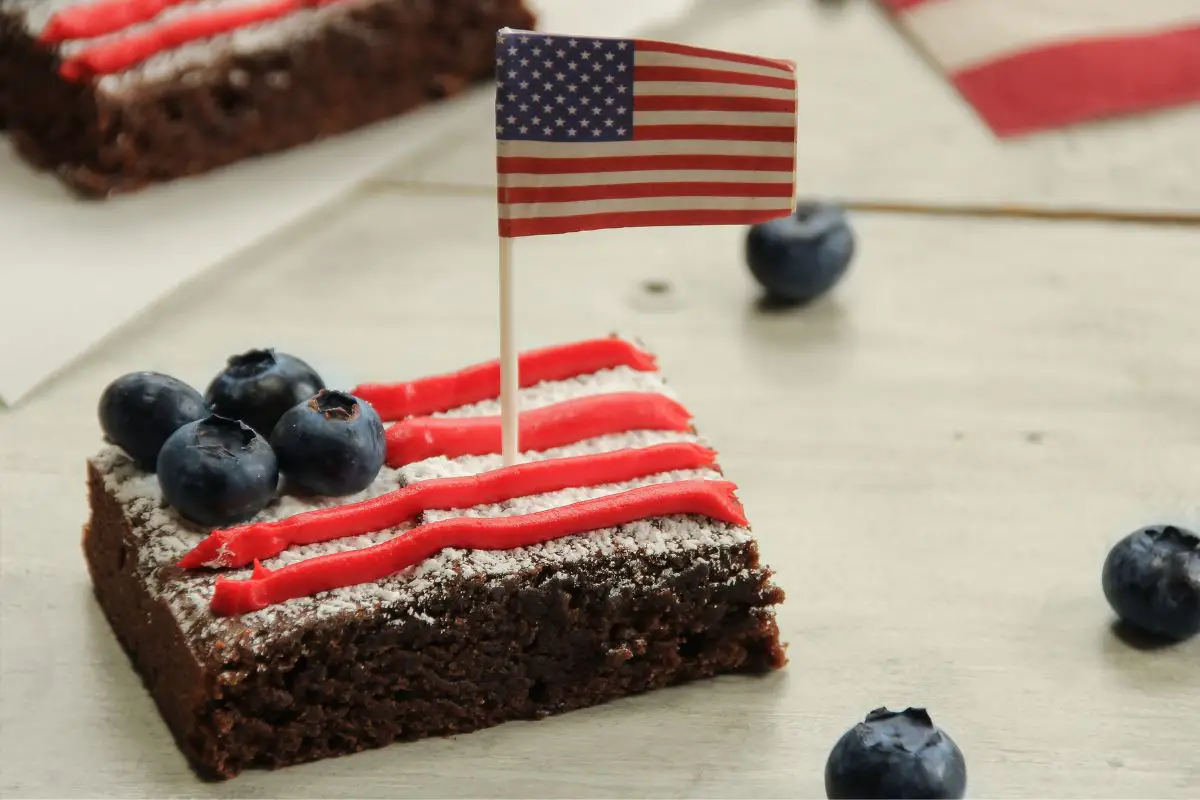 However, with so many out there that you could make – what exactly should you choose?
This guide can clear that up with 10 tasty 4th of July desserts that you can make this weekend.
Read on and find out more!
What better way to kick off this list than with a dessert idea that shows the most beautiful flag in the world?
If you've ever made rice krispies treats before, you'll already know how beautiful they can taste and the texture from the gooey marshmallow is something that cannot be beat.
The way to make this is actually pretty simple. You will make a big batch, which is essentially a huge rice krispie square, and then cut them into the sections of the flag.
You're going to need to buy some food dye for the flag colors, but you can pick that up in almost any grocery store.
Once you've finished the batch, allow the treats to sit and cool and then be sure to photograph your majestic dessert. All that's left is to share this gorgeous treat to your guests!
Many 4th of July desserts will certainly be showcasing the American flag and this cake is no exception. What makes this cake a fantastic idea to make on the weekend is how quick and easy it is to make.
However, what is perhaps the best point about this cake is how versatile the idea is. You can literally make any kind of box cake and then make your own twists and turns on it to tailor to you and your guests' tastes.
Vanilla is always a great idea with some white chocolate frosting. Once you've covered and completed the fundamentals of the cake though, you're going to need to design it into the flag.
A great idea is to use blueberries for the stars and half slices of strawberries for the stripes. Of course though, you can make it your own and choose whatever you like – just be sure to get the colors right!
Why not opt for a very simple dessert idea with making the American flag with 2 additional ingredients with your strawberries.
You've got the red which comes from the strawberry itself, the white is a layer of gorgeous white chocolate and then the blue which is a sprinkle of blue sugar!
This is possibly the easiest, quickest and most simple dessert idea but it's definitely one of the most effective that all of your guests will love.
Of course, if you do not have blue sugar or white chocolate, you can use your own substitutes – just as long as they are the right colors of course.
A real treat for those who have little time and want to watch how many calories they're consuming, it's something you can pay close attention to with smaller portions!
This is a dessert drink that some people might call the firecracker milkshake. Once again, it's one of the most simple desserts but it's also one of the most effective in both its presentation and its beautiful taste.
You're going to use vanilla ice cream for this one but you also need to color the vanilla ice cream with layers of both blue and red within your chosen glasses.
In order for the colors to remain separate, you'll need to be careful that you're not overmixing the layers, otherwise you could end up with a milkshake with no real division of the colors, which detracts from the point.
If you do not have the right ingredients or you do not want to use coloring, you could opt for something more natural such as strawberry or blueberry ice cream along with vanilla. However, you might notice the colors aren't so defined or dominant.
Many sweet toothed people will tell you that their favorite type of dessert is fudge. The consistency is totally unique and it has its own beautifully crafted taste that simply cannot be replicated with any other types of dessert.
So, when it comes to the July 4th celebrations, this is a great decision to make. Not only can they look the part, but they're easy to slice into handy squares for guests at a 4th July BBQ to take away with them in treat bags.
Of course, you have to ensure you're using the right colors for the fluffy marshmallows and the accompanying sprinkles.
Go bananas for this next 4th July dessert choice. It's one of the easiest ways to make a dessert with serious national pride and you can use up some bananas which could soon expire!
Simply by using frozen bananas, you need to dip them in beautifully warm white chocolate and then sprinkle them with a lot of red and blue jimmies.
If you want to add a little more twist to them, you can circle the bottom of the bananas with melted dark chocolate.
This adds some more richness to the dessert and can also prevent some of the jimmies falling on the floor if you serve these bananas on sticks. Some people prefer to use bowls though.
Much like some other dessert choices on this list, the design of the flag is replicated by blueberries and strawberries for the stars and stripes.
This dessert is one of the favorites of many families out there and can really go down well at any fourth of July parties that you're planning. With a buttery cover and a filling that is reminiscent of a gorgeous cheesecake, it's one of the best options you could go for.
The whipped cream can be easily covered in extras too if you're looking to add some extra sweetness to the equation, such as jimmies or chocolate stars.
And, if you want to make this a little more kid-sized, then why not chop the tart up into minis! Something that many guests would appreciate too.
Here's an excellent dessert choice for the 4th of July which can really go down well if you're planning a movie night!
It's really simple to make and you don't need to put too much effort into this idea. Simply get some popcorn or make your own and then pick out some red, white and blue M&M's to add into the mix.
To complete it, get some gooey marshmallows and melted white chocolate and pour it lovingly into the popcorn bowl and stir it all up until you have popcorn that looks the part!
Here's an idea that almost everyone will enjoy and it is really easy to make. In fact, it's one of the favorites among some families because even the kids can get involved in making it.
As you can likely imagine, all it takes to make this patriotic fruit salad are red, white and blue fruits. Bananas can be an excellent choice for the white and you can select your favorites for the red and blue.
Blueberries and strawberries are the likely culprits though and they taste amazing. If you want to make this salad a little more enticing though, you could chop some of the fruits into stars and stripes shapes.
And finally on this list is something that anybody at a fourth of July BBQ will be thankful to have due to the heat, and that's American slushies.
Slushies can be favorites anyway, but you can mix the refreshing taste and refreshing temperature with some patriotic colorings. Simply mix the ice with red and blue syrup in your slush machine or snow cone maker.
If you do not have a slushie machine, you can make similar desserts by crushing ice and mixing the syrup with water before mixing them all together.
Finish off by serving the slushies with a spoon or straw! If you want to make it a little more adult though, you may decide to add a little alcohol into the mix – just be sure to separate the alcoholic ones from the non alcoholic ones!
Not only will you cool down, but you'll be having a lot of fun with your patriotic friends!
The Final Thoughts
Fourth of July can be an amazing time with friends and family, so if you're looking to make some beautiful desserts for the party – then why not make some of these ideas this weekend!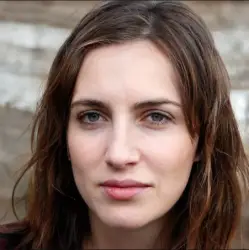 Latest posts by Anna Ingham
(see all)