Hosting a dinner party or trying to recreate the restaurant experience at home can be quite difficult, especially if you are not that confident in the kitchen.
One important piece of advice is to get the dessert ready in advance. And fortunately for you, we have a variety of mouthwatering desserts that can be prepared in advance for a dinner party that are sure to impress your guests!
Your meal will end on a satisfying note with any one of these sumptuous desserts, which range from biscuits to cakes.
Indulge in one of these all-time favorite scrumptious sweets, such as a home-style cobbler or luscious brownies, as the ideal way to cap off a satisfying meal.
Here are 21 of our favorite desserts for you to make for your next get-together!
There are many things to love about this dessert, from its flavor to its convenience.
This recipe calls for limoncello to be used, which provides a wonderfully-needed alcoholic boost that complements the pie's sweet and tangy flavors nicely.
Considering how good this dessert both looks and tastes, you might think that preparing it would be a hassle. But that's the other good thing about this recipe, it takes just 5 minutes to prepare!
If you're a big lover of the thin chocolate-mint Girl Scout cookies or the Andes candies, then you're going to adore these Chocolate-Mint Bars.
This is a dessert that you will have to make a day in advance or begin preparation work for them on the morning of an evening dinner party. This is because the bars need to be refrigerated for the mint layer and the glaze to be properly set.
You can give the glaze a more sophisticated flavor by exchanging some or all of the semisweet chocolate chips with dark chocolate chips. Either option will give you a deliciously sweet and minty dessert.
Coffee cake is many people's absolute favorite flavor of cake. Coffee adds a wonderful depth of flavor to sponge cakes, and the espresso martini cake is the perfect example of this.
These cupcakes, which are adorned with big, juicy fresh berries, are a delightful treat for celebrations such as birthdays and other special events.
When it comes to decorating cupcakes, let your imagination go wild. Utilize a small, flat spatula for an appearance that is more rustic. For a more refined look.
frosting can be piped onto cupcakes using a pastry bag that has a star tip attached to create a whimsical, swirled appearance.
By making this straightforward fruit dessert, you can show off the greatest fruit of the season.
The base, which is similar to shortbread, is easy to make and does not cause any stress. Because it will shrink as it bakes, you need to make sure that you press it to the top of your tart pan.
The filling has a delicate texture, a hint of sourness, and the perfect amount of sweetness. When it comes to the fruit, use whatever is available and prioritize your favorites.
Pecan pie typically has an overly sweet flavor, however, the whiskey, molasses, and chocolate in this stunning centerpiece dish all contribute to the increased flavor diversity of this dessert.
This tart is also somewhat thinner than a pie, which means that each mouthful has a greater quantity of buttery, flaky crust.
Make the tart at least one day in advance and store it in the refrigerator when it has cooled.
If you don't have the correct-sized pan for this recipe, you can still make this dish.
You may use a pie pan that is 9 inches in diameter instead just roll out the dough to a circle that is 13 inches in diameter, fold the edges under, and flute the dough.
This recipe for alcoholic ice cream couldn't be simpler to create thanks to its short list of ingredients and the fact that it requires no churning at all.
Rhubarb, despite its widespread popularity, possesses a potent sour flavor that, at times, calls for some tempering.
The tartness of the raspberries in this dish is wonderfully balanced by the sweetness of the crème de cassis, which gives the dessert an even more intense berry flavor.
A serving of this pie is practically begging to be accompanied by a dollop of vanilla ice cream.
Make these if you really want to show off your cooking skills. They are very similar to molten lava cakes, but the caramelized cinnamon sugar crust makes them much more delicious.
When making this dessert, you mustn't press down on the chocolate when putting it in the center of the batter. If you do that, the chocolate will run all over the cake!
Using this recipe you can make some of the finest chocolate brownies that you have ever had the pulsar of eating.
You may always use chocolate chips as a substitute for large chocolate chunks if you prefer because they provide equally rich and large pockets of melted chocolate throughout the brownies.
The Eton Mess is a timeless dish that also happens to be many people's favorite option when they want to feel a bit fancy.
To make this already perfect dessert even better, this recipe adds a bit of an alcoholic twist to the classic flavors.
If you want to serve a dessert but are also trying to watch your calories or sugar intake, then this is the perfect recipe for you.
This recipe for lemon cake keeps all of the tangy, lemony flavors that people love, but has up to half the amount of fat and calories that you would typically see in a lemon cake like this.
Thai cake has a wonderful texture, a bold flavor of lemon, just the right amount of richness, and the perfect amount of frosting.
Is there anything that can top strawberries that have been covered in creamy melted chocolate? Not in our opinion. This dessert manages to be opulent and refined, romantic and even a touch cheesy at the same time.
For this dish, you should use peaches (see also '10 Tasty Peach Desserts To Make This Weekend') that aren't quite at their peak of ripeness. This will ensure that the peaches maintain their shape after being cooked.
Before putting the baking dish into the oven, it is a good idea to lay it on a baking sheet that has been lined with aluminum foil because it will be stuffed to the brim with fruit and topping.
This frangipane tart is a wonderful example of a baked dessert. If you are new to the world of baking, you may not have worked with frangipane before.
This is a delectable filling for tarts that are created with powdered almonds. This not only imparts a deliciously nutty flavor, but it also contributes a great deal of moisture to the dessert.
The sweetness of the bananas is elevated by the roasting process, which results in the caramelization of the bananas that bring out their natural tropical flavor.
The bars, which are light and fluffy, get their flavor from bananas, and the topping, which consists of cream cheese icing and chopped nuts, has the ideal balance of tanginess and crunchiness.
This stunning apple cake is much simpler to make than it appears, despite its complicated-looking crust. The trick is to cut the apples into hasselback shapes after peeling and quartering them.
By doing it this way, you won't have to worry about stacking the slices, and they will keep their perfect alignment as they bake!
The strawberries are the star of the show in this mouthwatering dessert, which features a graham cracker shell and a filling made of whipped cream.
Everyone who tries this dessert says that it is immediately their new favorite. This rich trifle is incredibly easy to make and features sweet, tangy, and salty flavors.
You'll need some pre-made jelly cups, a container of custard, and the ingredients for a Margarita, but other than that, you're pretty well set.
These bar cookies, which are also known as seven-layer bars, can be prepared in less than half an hour and require only eight ingredients, which makes Hello Dolly Bars the ideal dessert to pack up and bring along to, well, pretty much anywhere!
This is a recipe that is so easy to make that you can even get your kids involved in the baking process! Little ones will have a great time baking these delicious treats together.
Both you and your kids can let your creative juices flow by coving these bars in whatever toppings you like.
A delicious sponge, citrus zest, and currants make up this steamed suet pudding, which tastes best when doused in a generous amount of custard before being served.
Summary
Try any one of these desserts the next time you want to impress some guests at a dinner party, or if you want to recreate the sophisticated vibes of a restaurant front eh comfort of your own home.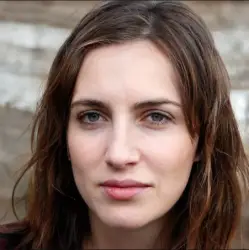 Latest posts by Anna Ingham
(see all)