Anyone with a sweet tooth is sure to love these modern and traditional Korean desserts – ranging from classic recipes featuring a modern twist to recipes dating back to the royal court! 
Moreover, some of these recipes grew in popularity as simple street food while others feature fusion desserts created among Korean Americans – whatever your taste, you're sure to find something to satisfy your taste buds here.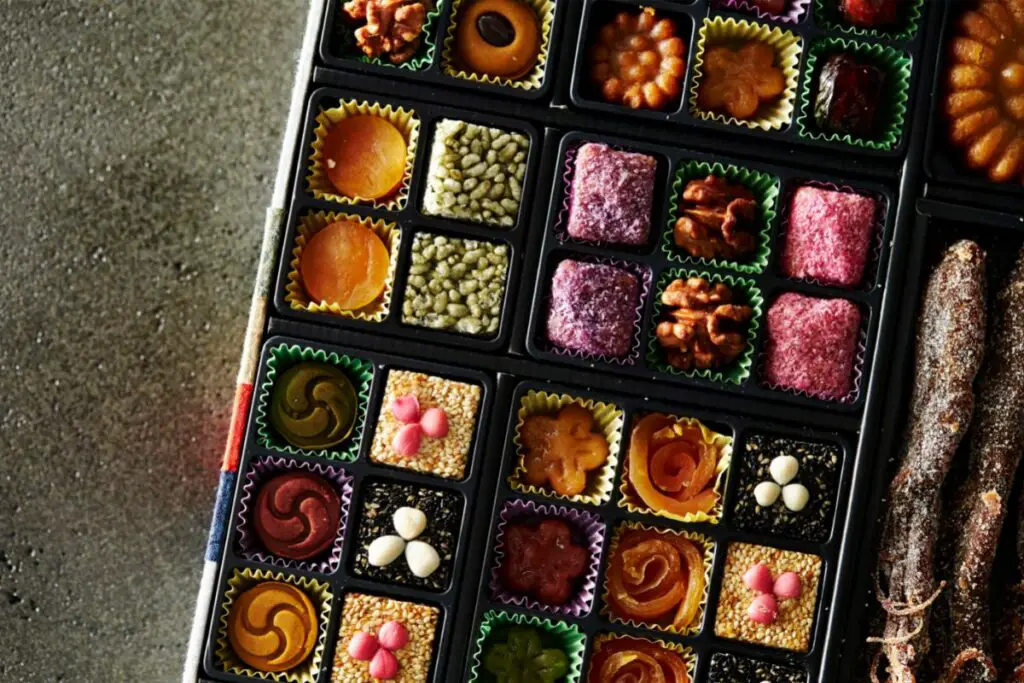 Plus, the beauty of Korean desserts is that most of these recipes contain nutritional ingredients that have many health benefits – as well as vegan and gluten-free options. 
All of the recipes here have been tried and tested over time with many being passed down through generations.
You'll find a lot of these recipes being served on special occasions in Korea such as the harvest festival of Chuseok and the Korean Lunar New Year. 
With this in mind, this article will explore 10 of the tastiest Korean desserts to make this weekend (see also '10 Tasty German Desserts To Make This Weekend'). 
Let's get straight into it! 
Yaksik is a traditional Korean dessert made with sweet rice – otherwise known as glutinous rice – as well as a combination of dried fruit and nuts, such as jujubes (daechu), pine nuts (jat), and chestnuts – which are all health-promoting ingredients. 
You will also find this dessert served on special occasions and traditional holidays, such as Jeongwol Daeboreum (which is the first moon of the Lunar New Year).
The origins of this dish date back to King Soji of Silla Kingdom – 1500 years ago! Here, it was believed that a crow served the king in an assassination plot, as such, each year, tribute it paid to the crow in an offering of chalbap, cooked sweet rice. 
This recipe uses a pressure rice cooker – which is much faster than traditional recipes – delivering a delicious dessert. 
If you're a fan of the Korean Netflix series 'Squid Game', then you've probably seen these sugar candies before. 
However, before gaining popularity on the Netflix show, they were a classic childhood recipe in Korea – this fun Korean street food is sure to bring out the child in you. 
Whether you're looking to recreate the recipe from the series and test out your skills, or simply want to make a Korean classic, then you've come to the right place. 
Similar to how you would make honeycomb toffee candy, dalgona is made by melting sugar while stirring in a small amount of baking soda over high heat. 
The result is a foamy mixture that resembles a light caramel-colored whipped cream. Although, make sure you work quickly as it has a tendency to burn fast! 
Dasik is a traditional Korean pressed cookie. They are made using all-natural ingredients, such as beans, grains, pine pollen, sesame seeds, chestnuts, and many more. 
All these ingredients are finely ground and combined with honey to be pressed in a wooden mold to form the cookies. 
On the inside of these molds, you can find engraved images, including fish, flowers, words, geometric patterns, or even birds to emboss on the cookies – these patterns are used to symbolize messages of good fortune, health, long life, happiness, or beauty. 
These cookies are fresh, light, naturally colored and flavored, and perfect to go alongside your tea.
Plus, you don't even need an oven to make them! 
Outside Korea, this is probably one of the most well-known Korean desserts (see also '15 Best Asian Desserts To Make Today'). Looking for a way to cool down this summer, then you can't go wrong with a cold treat like Bingsu. 
Similar to ice cream, bingsu is made using milk or frozen cream. However, this is where the similarities end. 
Unlike traditional ice cream, bingsu is made by shaving a frozen block of milk or cream to create a fluffy, snowlike dessert. 
Once you have a mound of shaved ice, it is usually topped with a range of different toppings, including tteok, red bean, groundnut powder, and bean paste – for a more traditional approach. Other toppings include condensed milk, cookies, chopped fruits, and candies (see also '15 Delicious Fruit Desserts You'll Love To Make!'). 
Plus, it can also come in a range of different flavors, these include mango, chocolate, lychee, strawberry, green tea, and many more – with so many flavors and toppings; the possibilities are endless.
Typically enjoyed in the winter months, Sujeonggwa requires no special ingredients and is made to help keep the cold away. 
Both the ginger and cinnamon in Sujeonggwa not only taste delicious, but their anti-microbial properties ensure a wonderfully healthy and smart winter drink. 
Of course, it can also be drunk all throughout the year, too. The ginger helps to promote digestion which is why this drink is typically served at the end of a meal. 
Among the most beloved traditional desserts in Korea, you can find yakgwa everywhere, from traditional tea houses to grocery stores.
If you're unfamiliar with the dessert, essentially it is a fried cookie dipped in a syrup typically made from honey-ginger. 
These sweet treats can either be found in the shape of a flower or cut into squares and are served as desserts – as opposed to being eaten as an everyday snack. 
While this recipe may put your baking skills to the test, you'll be greatly rewarded when you go to sit down and take a bite of these deliciously chewy cookies. 
As these sweet treats are typically served at special occasions and ceremonies, you would assume that yakgwa would translate to something related to this. However, it actually translates to 'medicinal confection'. 
This is largely due to the added honey, which plays an important role in Korean medicine – hence its given name. 
Sure to be a hit with kids and adults alike, these bungeoppang are a traditional fish-shaped pastry popular on the streets of Korea during the winter. And now you can even make them at home with this simple recipe! 
Inside each of these fish-shaped pastries, you'll find a special surprise. Traditionally, they are filled with red bean paste, however, nowadays you're provided with a lot more choices.
For instance, some popular options are custard, peanut butter, or even Nutella. 
Although, if you're making these sweet treats, cooking with a solid filling option, such as red bean paste, is much easier than the runny custard alternative. 
When making bungeoppang, you're going to need a fish-shaped mold/ pan. Once you have this, you can make as many pastries as your heart's content.
You'll be rewarded with a pastry that is slightly crispy on the outside with a spongy, chewy filling, with bursts of sweetness, on the inside. 
A traditional Korean non-alcoholic beverage, sikhye is known as a rice drink or a rice punch made with malt barley (yeotgireum) and cooked rice. 
This is typically served as a dessert drink – known for its digestive properties. Plus, it can be enjoyed over the holidays, such as Soellal and Chuseok, after a day of heavy eating. 
On summer days, it can also be served as a refreshing thirst quencher in the form of half-frozen sikhye slush. 
If you ever visit a sweating hot sauna, this is the preferred drink to serve at a jjimjilbang (Korean bathhouse/ sauna). 
This recipe calls for very simple ingredients, including barley malt (yeotgireum), cooked sweet rice (glutinous rice) or short grain rice, sugar, and water. 
Naturally gluten-free, these sweet rice mini bundt cakes are a spin-off of the traditional recipe 'Tteokppang' – which is an oven-baked Korean fusion dessert. 
What makes these cakes unique is that they contain freshly milled sweet rice flour as opposed to regular dry flour. 
What you'll receive is a deliciously spongy cake with a corn-flour-like texture that is crunchy on the outside and wonderfully squishy on the inside. 
Typically eaten on the streets of Korea, Hotteok (Korean sweet pancakes) are made with a simple yeast dough that is filled with a sweet syrup filling using walnuts, sugar, and cinnamon. 
Whether you're eating it as a dessert, as a sweet snack, or even enjoy it for breakfast – these are both delicious and filling. 
To create the attractive crispy outer shell, the chewy hotteok dough is fried using oil in a hot pan – you'll be rewarded with a hot, cinnamony, syrupy center with traces of chopped walnuts. 
Final Thoughts
If you're looking for some impressive desserts, then you can't go wrong with these tasty Korean sweet treats.
From Bingsu and Dalgona to Sikhye and Hotteok, you're sure to find some delicious traditional desserts. 
The beauty of Korean desserts is that they typically include all-natural, healthy ingredients – so you can eat these desserts guilt-free.
Hopefully, this guide has informed you about the best Korean desserts to make this weekend (see also '10 Tasty Fall Desserts To Make This Weekend').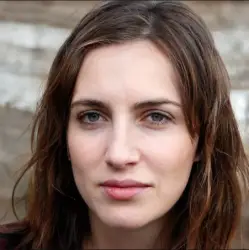 Latest posts by Anna Ingham
(see all)