Your wedding rehearsal dinner doesn't have to be ridiculously expensive – in fact, it shouldn't be! With the big event just around the corner, your rehearsal should be low-key, peaceful, and most of all, enjoyable.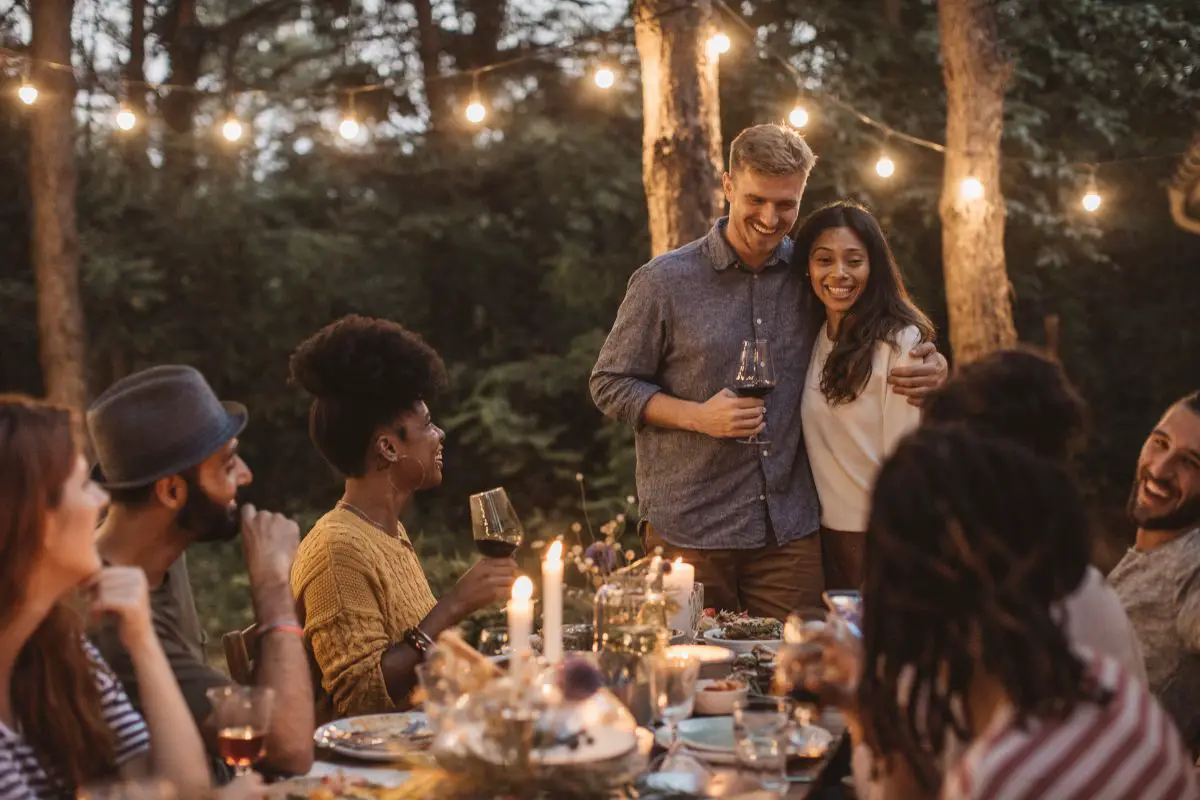 Luckily, there are some great ways to keep costs down, while still having a fantastic experience. If you are not sure what you should do for your wedding rehearsal dinner, then we can help you!
Here, we will go through a number of roads you can take if you want to have a more affordable, or even cheap, wedding rehearsal dinner.
How You Can Save Money On Your Rehearsal Dinner
Below are some of the key things to consider when you are trying to make sure your wedding rehearsal dinner (see also: Wedding Rehearsal Dinner: Ideas, Etiquette, And Timeline)stays affordable.
We will go through each option, as well as come examples, throughout this article.
1. Keep The Guest List Small
Of course, this list will vary from person to person, because everyone will have different relationships with their families.
Generally, it is expected that the parents and siblings on both sides will be invited, as well as the bridal party, flower girl (and parents) and ring bearer (with parents).
You should also invite the officiant if they will be attending the wedding, too.
It's up to you whether you invite all out-of-town guests, too, as some etiquette says that you should.
However, as this can really ramp up the cost, you should not be expected to do so. While it's a nice gesture, don't feel pressured.
2. Make Sure To Book At An Affordable But Fun Restaurant
If you want to go out for a meal, try to find somewhere that is both affordable and fun.
Many Italian and Mexican restaurants will fit the bill, and lots of them have stations where you can even make your own food.
This will ensure that everyone is able to customize their meals however they prefer.
This can go a long way, and you might be surprised by how affordable options like this can be. So, if there are Italian or Mexican restaurants in your area, why not inquire?
3. Plan The Wedding Rehearsal Dinner At Home
You can have a dinner party, order in, or anything else you like in the comfort of your own home. Planning your wedding rehearsal at home can go any direction you like, and it can be easy to go ham.
So, if you do decide to do this, make sure that you don't bite off more than you can chew, and you stay on budget while keeping ideas realistic.
4. Look For Affordable Catering
Lots of restaurants have excellent catering options, and they usually turn out a lot cheaper than a traditional dinner!
From BBQs to taco bars, you can organize to have some affordable catering to bring some life to your rehearsal dinner.
5. DIY It!
Finally, you could always DIY it! This might be a lot of work, but it gets easier if you have the help (and space) that you need.
Just know that this will not always be possible, as there are other costs to factor in besides just the food!
You will still need to get decorations, drinks, and anything else you would like to add to your rehearsal dinner.
Saving Money And Booking At A Restaurant: Tips And Tricks
Want to book at a restaurant? Going Italian can be a fantastic choice for a number of reasons!
Let's go through everything you will need to know about having your dinner rehearsal at an Italian restaurant.
Go Italian
Italian is usually a fan-favorite, so it would be a popular choice. Whether it's pizza or pasta, you can usually book for large groups at an Italian restaurant to keep the cost down.
There are usually plenty of affordable restaurants around, and you can often get discounts and packages.
Pick One With A Set Menu
Find a restaurant with a set menu to make sure that you can keep a handle on the cost.
You should be able to book ahead and everyone can decide what they would like to enjoy ahead of time – making the whole process much easier for everyone involved.
You should be able to enjoy all the great sides, as well as garlic bread, side salads, pastas, and much more. It's difficult to go over-budget when you plan things as well as this!
Don't Go Crazy
The best way to stop yourself from going crazy with ordering is to have a set menu, where you can order ahead.
You may still be able to get a few additions, but try to avoid this if you want to keep the cost down.
As it is, you could expect a rehearsal dinner at an Italian restaurant to look something like the following for a group of 19 people (17 adults, 2 children):
$570 for food (Set menu $30 per person x 19)
$475 for beverages ($25 per person x 19)
$50 for invitations
$30 for children's plates ($15 x 2 kids)
$20 for soft drinks (children) ($10 x 2 children)
This comes to a total of $1,145. Bear in mind that these prices will likely differ for you, depending on where you are, where you do, how many people are attending, and a variety of other factors.
You can always save money on invitations by doing them yourself!
Planning A Rehearsal Party At Home With Pizza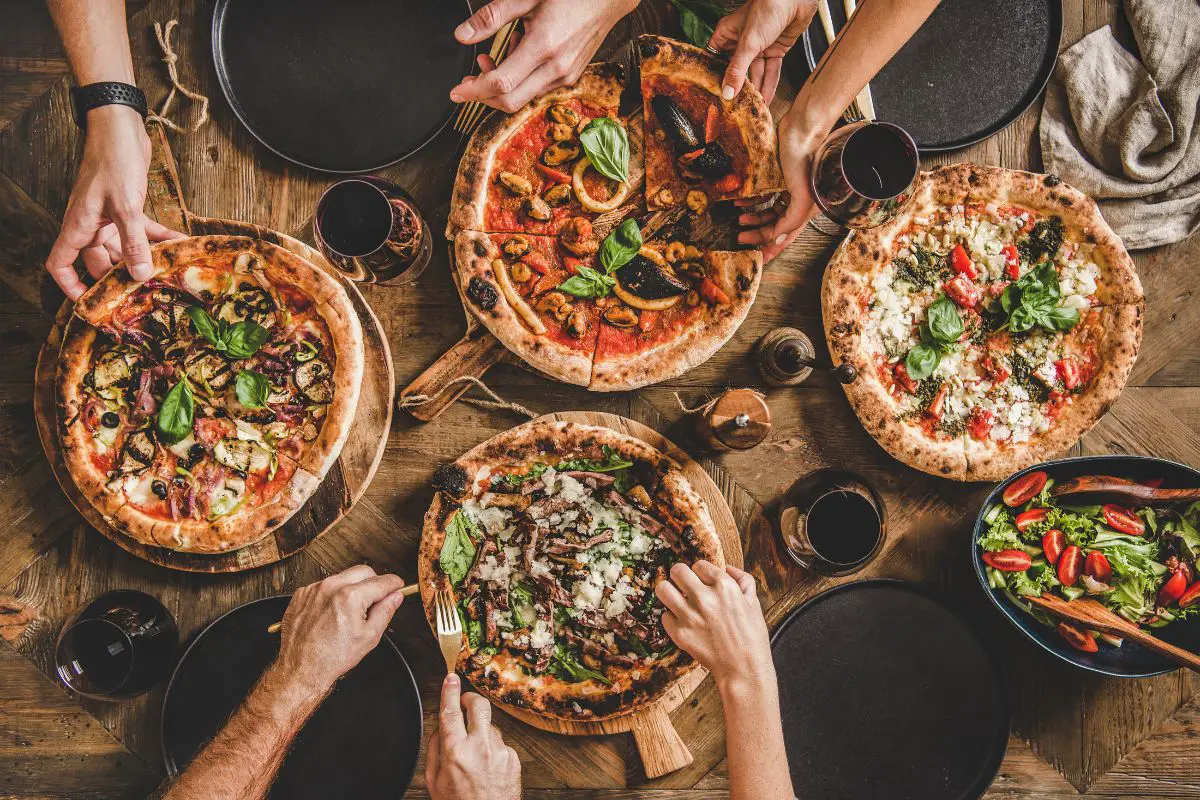 Everyone loves pizza, and it's a fantastic option if you want a low-key and quiet rehearsal dinner at home. You can sit back and relax, and just enjoy the calm before the storm.
Purchase drinks and snacks ahead of time by going to your local big box store, and save money! Consider picking up some affordable dessert options like donuts, brownies or cupcakes, too.
How Many Pizzas Will You Need?
Generally, you should aim to give every adult three slices of pizza, and children two.
Since most large pizzas are typically cut in 10, you can do the math and find that you're going to need at least 61 pizza slices.
In this case, it's an annoying number, but nine extra pizza slices probably won't go awry.
Alternatively, you could get six large pizzas, and one medium or small – this is especially great if there is anyone who is picky or has special dietary requirements.
What Kind Of Pizza Should You Get?
You're going to want to try and please everybody, so go for the most popular options (unless there are specific dietary requirements to consider).
Below are some great options to get if you want everyone to be happy at the rehearsal:
Pepperoni
Margarita
Vegetable
The works
NOTE: Please double-check with your guests to learn about preferences and dietary requirements, because you may need to make special arrangements for one or more individuals.
A Sample Budget
Bearing in mind that these numbers will be different depending on where you are and other previously mentioned factors, you could expect the budget for a pizza party to look something like this:
$105 for pizzas ($15 x 7 pizzas)
$60 for wine ($15 x 4 bottles)
$50 for invitations
$50 for decorations
$25 for a case of soft drinks
$25 for desserts
$20 for veggie tray with dip
$20 for a case of beer
$10 for a case of bottled water
All this brings you to a total of just $365! Sounds like a bargain, right?
The best part is, you might be able to get it even cheaper if you're smart about it, and you can save money by doing your own invitations and decorations, if possible.
Tips And Tricks For Saving Money With A Pizza Party
Sure, the pizza party is already a very affordable option (especially considering how much money you have spent on the wedding itself), but you could still save money. Take a look at these tips below, and see what you can do.
Make Use Of Sales And Coupons
Pizza places are having sales and discounts all the time, and those coupons you collect can come in very handy!
Take advantage of these facts, and get your pizzas even cheaper. Depending on the deals available, you could save big bucks.
Get The Largest Sizes Possible
Larger pizzas will always end up being less money per slice, so take advantage of that!
If your local pizza joint has a size larger than "large", then you will probably be better off going for that. This will work especially well if you are planning on getting more than one of a single topping!
Don't Get It Delivered
Pick your pizza up rather than getting it delivered, and you can shave a double of dollars, too!
You can get someone who is coming to pick them up on their way over, just make sure to give them a list, so you know everything is correct!
This will also be a little less stressful and distracting, since you won't have to sit around wondering where your driver is. It's an overall easier option for everyone involved.
DIY Options For Your Rehearsal Dinner
Want to have your rehearsal dinner in your backyard?
You can opt for a DIY taco bar, (see also: Tasty Taco Weddings: A Guide To Setting Up a DIY Taco Bar and Taco Wedding Menu)or a BBQ dinner! Both of these options should cost less than $500 if you do it right, but this might depend on where you are and anything else you choose to add.
Taco Bar
Fun, fresh, and easy, a taco bar is always going to be a fantastic option for a rehearsal dinner – especially in the summer. Prepare things ahead of time, and everyone can assemble their own dinner.
What You Will Need
For most taco bars, you will need the following ingredients. However, be sure to cater for any special dietary needs, too!
Lettuce
Avocados
Jalapeños
Salsa or pico de gallo
Mild, medium or hot sauce
Sour cream
Ground beef
Pinto beans
Shredded cheese
Onions
Peppers
Tomatoes
Guacamole
Limes
Parsley
Chicken
Radishes
Hard shells
Black beans
Flour tortillas
Refried beans
Taco Seasoning
Cilantro
Black olives
BBQ Dinner
A backward BBQ rehearsal is a wonderful idea if you want to keep the cost down, and you definitely don't need to supply everything we suggest!
If you like, you could even get your guests to bring something over if they like, like a low-key cookout.
There are always going to be aunts, uncles, and grandparents who are wizards in the kitchen who will be more than willing to help out!
What You Will Need
Here are some of the most popular items that you might want to get for a BBQ rehearsal:
Coleslaw
Pickles
Onion rolls
Bacon
Veggie burgers
Mixed green salad
Corn on the cob
Ciabatta buns
Brioche buns
Hamburgers
Cheese
Condiments
Kaiser buns
Potato salad
Onions
Sausages
Lettuce
Pasta salad
Tomatoes
Hot dogs
Final Thoughts
When you are planning a wedding rehearsal dinner, it's important to keep things simple. Keep things short and simple, because the big day is just around the corner!
It wouldn't be any fun if you got anyone peaking too early – make sure everyone has the juice to get pumped for the next day, because that's what off this is for!
Remember to stick to your budget when you are planning all this. It's very to get carried away, so keep an eye on what you are spending money on. Don't skimp, but just be wary.
There are plenty of expenses to consider when planning a wedding, so you don't want to go crazy.
Be sure to thank everyone at the end of it, and pay close attention to the bridal party, best man, and everyone else who has been heavily involved. They have probably been working hard to make everything work, too!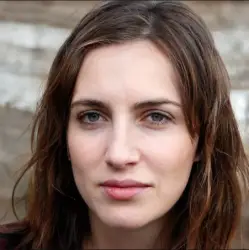 Latest posts by Anna Ingham
(see all)