After a satisfying meal, the best way to top it off is with a delicious dessert and a cup of coffee. But what if you could combine the two? 
If you love drinking a hot cup of joe but also bake as a hobby, then you can combine your two favorite things by following these 16 coffee-themed desserts!
Coffee is capable of playing a supporting role or taking the spotlight all by itself.
The flavor of coffee lends itself well to the creation of some outstanding desserts and sweets.
Coffee can be used to create a wide variety of sweet delicacies, some of which include sweet cups of espresso and ice cream treats. Other coffee desserts include cakes, puddings, and several iterations of tiramisu.
In a number of these recipes, you'll need to make use of espresso or instant coffee powder, while others may call for strong brewed coffee. 
As a top tip for these recipes, try making coffee using the cold brew method instead.
The absence of heat results in a fuller and more authentic flavor, free of bitterness and acidity; however, you will need to begin the brewing process at least 12 hours before preparing the sweet, if you follow this plan. 
Check out these top 16 coffee-themed desserts to try the next time you want to create a unique pudding! 
Cappuccino popsicles are a delicious summertime treat that is sure to put a smile on your face. Because they are easy to prepare, you can quickly make a quick batch of these ready for later. 
Remember though that the freezing process will take a long time, so it's best to wait at least 24 hours before taking one of these out of the freezer. 
This recipe uses milk, meaning that it is not vegan. If you follow a vegan diet and still want to try this recipe though, you can easily substitute regular milk for almond milk. 
You can also use agave nectar instead of corn syrup and white sugar if you prefer to avoid using those ingredients.
Affogato is a delicious Italian dessert that is made with espresso and is remarkably easy to prepare.
This wonderful dessert can be prepared in a matter of minutes, and the only ingredients you need are vanilla ice cream and freshly brewed espresso.
Macarons are exquisite morsels of sweetness that have recently been reimagined to include fruit, nuts, chocolate, and coffee in addition to their signature almond flavor. In this recipe, both the macaron and the ganache use coffee as the main ingredient.
This recipe naturally does not contain any gluten, so this is perfect if you want to try a coffee-themed dessert that is safe for you to eat. 
This recipe starts with whole blanched almonds which are ground up and combined with confectioner's sugar.
The delicate hues of the macarons are achieved by first giving the egg whites a thorough whisking until soft peaks form, then incorporating natural food colorings.
This recipe for tiramisu cake features the trademark flavors of the popular "pick me up" dessert, but with a few shortcuts to make the preparation and baking process quicker. For example, you can make it in a cake form instead of the traditional layers. 
To make this dessert, fill a store-bought angel food cake with a filling made of cream cheese and coffee liqueur, and soak the angel food cake in coffee and liqueur.
In case there wasn't enough coffee for you, the dessert is topped with whipped cream that has been flavored with coffee.
A decadent dessert for adults, Italian coffee ice cream features a rich blend balanced by the ideal amount of bite to prevent it from becoming overly sweet. 
As this is a vegan recipe, it uses coconut milk rather than regular milk to make the ice cream. Any seasoned vegan will know that this is the perfect type of milk to get the perfect creamy texture in the ice cream. 
This recipe can be prepared with or without an ice cream machine; however, if you have access to an ice cream maker, the process will go much more smoothly.
Coffee and chocolate are a fantastic combination, as proven by the popularity of Texas brownies. By including an entire cup of coffee in the brownie mix, a Texas brownie showcases the flavor combination in baked form. 
With handmade chocolate icing on top, it will be difficult to eat just one of these delicious chocolate brownies.
This sweet treat can also serve as an excellent pick-me-up first thing in the morning.
The Mocha Chia Pudding is not difficult to prepare, and it is packed with the brain-enhancing properties of coffee as well as the superfood chia, which helps you feel full longer.
Like a lot of desserts on this list, this one can be made vegan if you prefer. To make this dessert suitable for vegans (see also '15 Best Vegan Desserts To Make Today'), use almond milk as a substitute for regular milk. 
Keep in mind though that as almond milk does not foam as effectively as cow's milk does, it is more difficult to get the desired appearance of a standard cappuccino. 
Coffee meringues are the perfect bite-sized treat to enjoy alongside an excellent cup of coffee. The flavor of the sweet is boosted by instant coffee, which is one of the only five ingredients required for the recipe. 
These are kosher and do not contain any gluten, and they may be prepared many days in advance and stored for convenience. 
These delectable tiny pastry puffs are traditionally covered in chocolate and filled with whipped cream. Despite appearances, they are not as difficult to create as you might imagine. 
This version contains a coffee-flavored cream as well as a coffee-flavored frosting, which brings a bitter flavor that cuts through the mix of rich pastry and cream.
When it comes to preparing coffee ice cream at home, the key ingredient is instant espresso granules. In addition, an ice cream maker is not essential for making this dish.
Rather than that, simply combine all of the ingredients, press the mixture into a loaf pan, and set it in the freezer for at least six hours.
Walnut cakes are a timeless dessert that has been loved for generations. Though an older recipe, the twist of using coffee brings this recipe into the modern day. 
The flavors of this dessert have stood the test of time, and the recipe is frequently cited as being among the very best coffee-flavored cake recipes.
Make a rich and delicious Mississippi mud pie by using coffee ice cream as one of the ingredients.
On top of a base of vanilla ice cream laced with bourbon and topped with layers of fudge, pecans, and coffee ice cream, this luscious frozen delicacy is layered with fudge.
The perfect way to round off a meal is with a mousse. You don't need much to fill you up because the components are so light and airy, but they are packed with flavor. 
Think of serving your mousse in chocolate cups if you want it to be the talk of the party. Not only do these have a fantastic appearance, but the flavor profile is timeless.
A tasty and uncomplicated treat, coffee jelly is made by combining gelatin, sugar, and black coffee. Adding a dollop of whipped cream on top does wonders for the presentation.
Although it was once popular in the United Kingdom and the United States as well, coffee jelly is currently most commonly consumed in Japan. 
Try some Cuban coffee if you're looking for a coffee that's so sweet you won't need dessert.
The crema that sits on top of these espresso shots is produced by beating sugar and concentrated coffee extracted from an espresso maker that is placed on top of the burner. 
There is a learning curve to making this coffee, but the experience is enjoyable from the very first drink on.
With this irresistible coffee frosting recipe, you can give practically any dessert the flavor of delicious sweetened coffee.  
It is dairy-free (see also '13 Tasty Dairy-Free Desserts To Make This Weekend') and delicious, with its main ingredients being dairy-free chocolate, brewed espresso, soy margarine, and either soy or almond milk instead of dairy milk.
Chocolate-covered coffee beans are a fun way to spice up your normal afternoon coffee routine.
It's a great little snack, and the fact that you can mix and match different kinds of chocolate with different kinds of roasted beans ensures that you'll never get tired of eating them.
Summary
Thanks to these recipes you can now enjoy coffee in many more ways aside from a piping hot drink.
You can use coffee as either the main attraction of a dessert or as a way to enhance the flavors of the other ingredients. No matter what, you will have made a delicious after-dinner treat!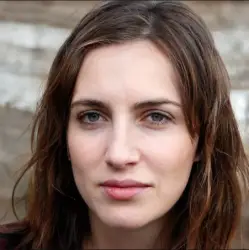 Latest posts by Anna Ingham
(see all)