Typically the day before a wedding, most nearlyweds will hold a ceremony rehearsal followed by a rehearsal dinner.
This is normally a way to celebrate with the wedding party and close family and friends, and to thank them for all of their support before the big day, although some couples choose to hold such an event afterward.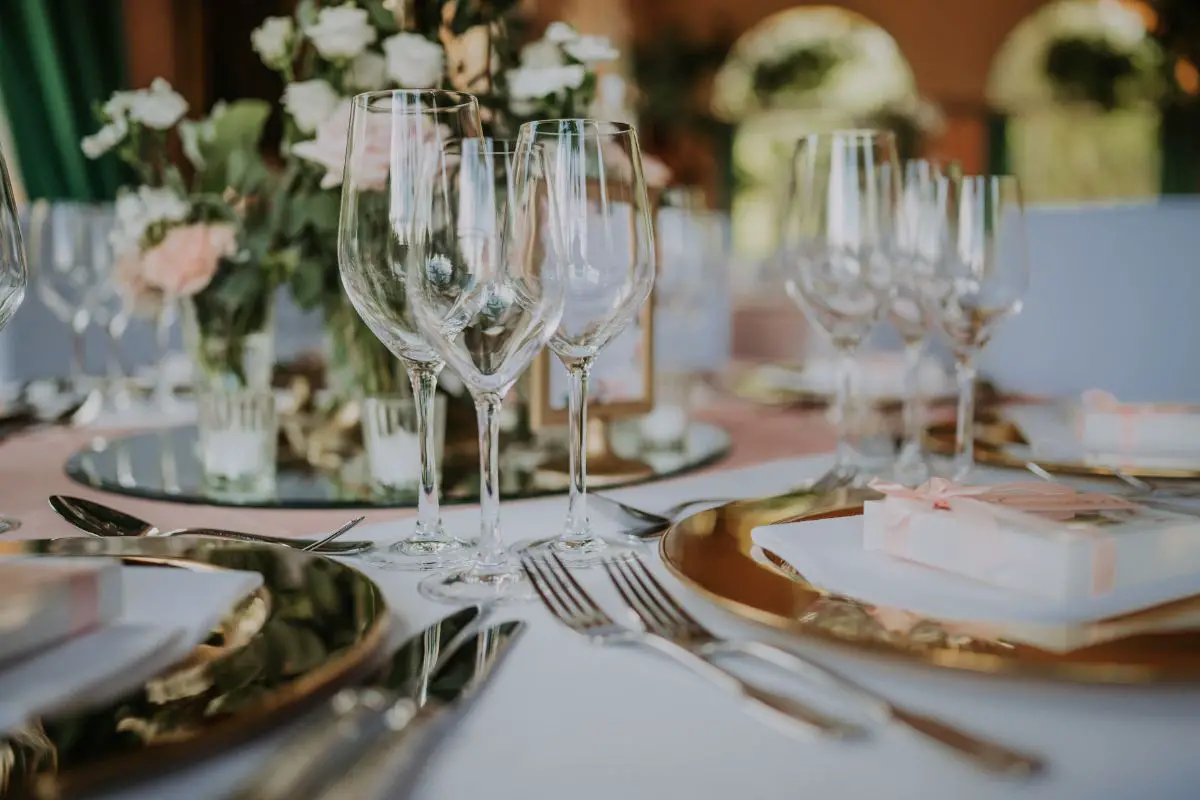 But after planning the wedding ceremony and reception, you might be a bit lost when it comes to planning a rehearsal dinner.
You might ask questions like; what is the protocol? How formal does it need to be? How should I decorate my rehearsal dinner, and – perhaps most importantly – what food should I serve?
Luckily, a wedding rehearsal dinner doesn't have to be as formal as the ceremony itself and you can make it your own. You can host it in your home, if you want!
In this article we'll take a look at a few wedding rehearsal dinner ideas (see also: Cheap Rehearsal Dinner Ideas: Affordable Wedding Rehearsals)to inspire you, as well as how rehearsal dinners usually go. But first, let's talk about who will be attending your rehearsal dinner.
Who Do You Invite To A Wedding Rehearsal Dinner?
Who you invite to your rehearsal dinner will depend on how much you want to spend and the dynamics unique to your family.
The usual dinner guests are the couple (of course), and their bridal party. If the officiant attends the ceremony rehearsal, then they should also be invited to your dinner.
Both sets of parents and siblings tend to be invited, and your grandparents, aunts, and uncles can be invited too if you wish.
If you have any guests who are travelling out of town, some couples like to invite them to the rehearsal dinner too, as it is seen as a nice gesture.
But if your budget is on the small side, you don't have to do this. So the typical guest list for a rehearsal dinner will look like this:
The bride and groom
Bridesmaids
Flower girls and their parents
Groomsmen
Officiant
Parents and siblings
Readers
Ring bearers and their parents
Ushers
What Happens At A Wedding Rehearsal Dinner? The Typical Wedding Rehearsal Timeline
Since you will most likely be getting married the day after your rehearsal dinner, rehearsal dinners don't tend to go on for too long.
You usually enjoy cocktails, have dinner, and make a few toasts. You socialize, thank your guests for their support ahead of your big day, and exchange bridal party gifts(see also: The Ultimate Guide To Bridal Gifts For Before The Wedding).
Below you will find an example timeline for your rehearsal dinner:
5pm to 6pm: Rehearsal for the wedding ceremony.
6:30pm: Cocktails and icebreaker activity.
7pm: The hosts or the groom's parents will raise the first toast and welcome the guests before dinner is served.
8pm: You and your fiancé will then thank everyone for coming. If anybody else in your bridal party will like to make a toast, they can do so now.
8:30pm: Hand out thank-you gifts to your family and members of your bridal party.
9pm: That's a wrap! Go to bed and get some sleep ahead of your big day!
Ideas For Your Wedding Rehearsal Dinner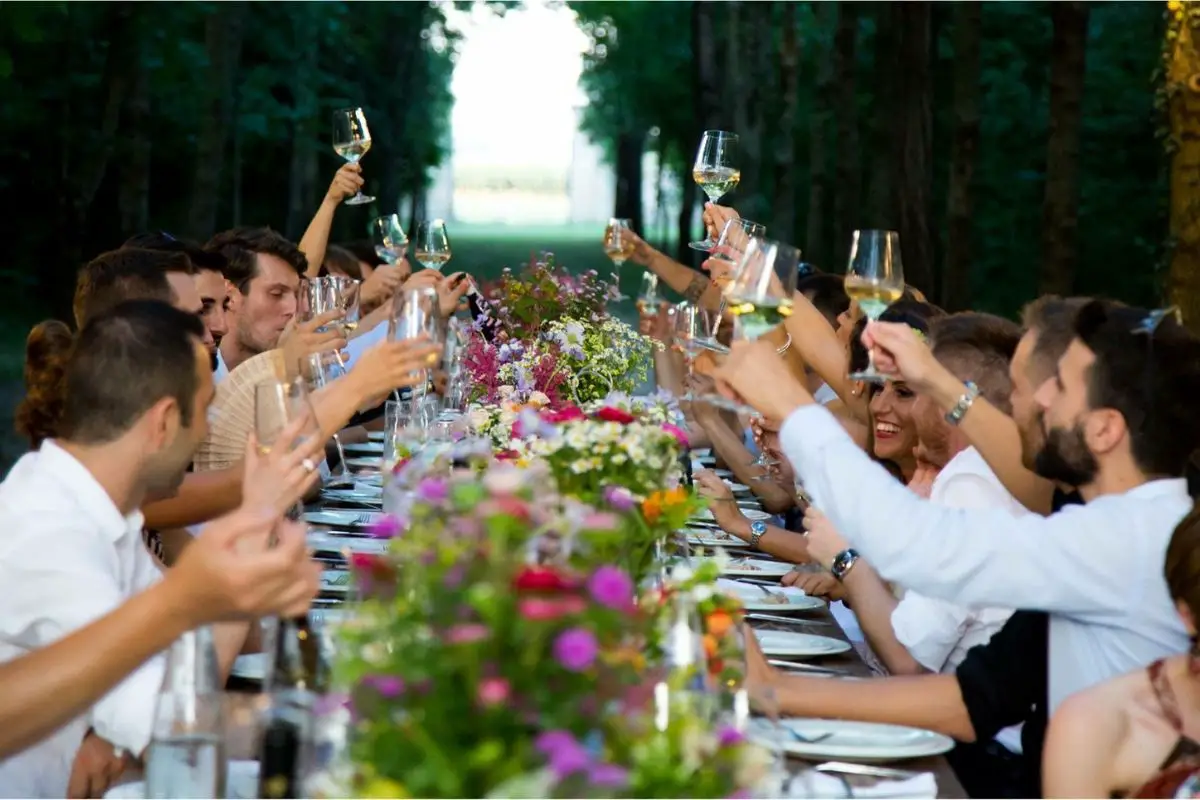 If you're in charge of planning your rehearsal dinner, remember to keep it simple. After all, you've got enough on your plate!
Since the wedding is the next day, the rehearsal dinner can be a low-key event, and you should see it as a chance to relax, and socialize with your loved ones before the big day.
Booking a table at a restaurant is the simplest way to throw a rehearsal dinner, particularly one that provides private rooms. If you're ordering food for everyone, most restaurants won't charge a venue fee.
If you're on a budget, it's best to book a restaurant that has a set menu where you can order your food ahead of time. This also comes in handy if the party is pretty big.
If you want to host a more unique or bespoke dinner, you could book a table at a specialty restaurant.
For example, a pizza place with a wood burning oven, or a Mongolian barbecue restaurant where you get to watch the chef do their work!
Themes For Your Wedding Rehearsal Dinner
The theme doesn't need to be too complicated. You can plan a simple, elegant dinner and similarly elegant invitations and table decorations.
If you would like your rehearsal dinner to have a theme, the simplest way is to pick a theme that complements the food you're serving.
If you're serving budget-friendly food, pairing the food with a theme can be a fun way to add some pizzazz to the dinner.
For example, if you're serving Italian food you can pair that with a Mediterranean theme. Your dinner can consist of hearty pasta with capers and lemons, with bread and salad on the side.
Or you can serve the classic spaghetti Bolognese with bread and salad, but give it an Italian Bistro flair with red and white checkered tablecloths, and candles in old wine bottles.
Let's take a look at some more ideas for a rehearsal dinner theme:
Breakfast for dinner
BBQ
Parisian inspired dishes
Tuscan inspired dishes
Mexican dishes
Seafood
Pizza
Simple DIY Food Ideas For Your Wedding Rehearsal Dinner
If you're planning a rehearsal dinner at home, you can ask your favorite restaurant to cater, or you can throw a budget-friendly, family style dinner with pizza, pasta, and salads.
If you would like to throw a DIY rehearsal dinner, you can set up a burger bar, pasta station, or taco bar. You should keep it simple by opting for dishes that can be frozen, made ahead, or served cold.
When the rehearsal dinner comes, the following dishes will be simple to serve:
Barbecue burger bar
Build your own burritos
Gourmet sandwich bar
Pasta and salad buffer
Build your own tacos
Inviting Guests To Your Wedding Rehearsal Dinner
How Should You Invite Guests To A Rehearsal Dinner?
Rehearsal dinner invitation etiquette is not as formal as wedding invitation etiquette.
While it is considered proper to send invitations to your guests, this doesn't have to be a formal invitation. An online invitation or even a phone call is totally fine.
When Should You Send Out Invites For Your Rehearsal Dinner?
Just like any other organized event, guests should be invited 4–6 weeks ahead of the event. When inviting your guests to a rehearsal dinner, let them know in a considerate, and timely manner.
Invitation Ideas For Your Wedding Rehearsal Dinner
There are wedding rehearsal dinner invitations out there in a range of styles, and to suit any budget. Let's take a look at some examples.
Elegant, Floral Invitation
This beautiful floral invitation is perfect for a simple yet elegant wedding rehearsal dinner and wedding ceremony.
Minimalist Invitation
This minimalist invitation is also fun and tongue-in-cheek, and is perfect for a more laidback wedding rehearsal dinner.
Fun, Rustic Invitation
We love the rhyme on this wedding rehearsal dinner invitation. It sets the tone for a fun evening before the big day!
Decorations For A Wedding Rehearsal Dinner
If you're holding your rehearsal dinner at a restaurant or another venue, then the decorating is partly out of your hands.
But to make it more unique to you and your partner, you can add personalized menus, napkins, or place cards.
If you're holding a rehearsal dinner at home, then you have more control over the decor that complements your theme or style.
You can keep it simple with balloons or banners, or you can push the boat out with matching table decor, and special dishes and napkins.
Fun, Wedding Rehearsal Dinner Favors
We absolutely adore these cute, funny mint favors, and we're sure your dinner guests will too!
'One Day Away' Napkins
These gold embroidered napkins are simple yet elegant, and perfect for a wedding rehearsal dinner.
Rehearsal Dinner Cutlery Bags
These cutlery bags are the perfect way to thank your guests for coming to your wedding rehearsal dinner and for making your big day so special.
Wedding Rehearsal Dinner Activities Or Icebreaker Ideas
If some of your guests don't know each other, a brief game or activity is a great way to break the ice.
If toasts or speeches are not your thing, you can play Wedding Mad Libs, which is a fun alternative to making a speech.
Etiquette For A Wedding Rehearsal Dinner
Who Covers The Cost For A Wedding Rehearsal Dinner?
It is tradition for the parents of the groom to pay for the rehearsal dinner, but nowadays, couples tend to pay for the rehearsal dinner themselves and include it as part of the wedding budget as a whole.
Who Plans A Rehearsal Dinner?
While the parents of the groom offer to plan the rehearsal dinner as well as pay for it, you can ask them to plan the dinner if they're covering the costs.
But if the groom's parents are not covering the cost, you can plan the dinner yourself.
How Much Does It Cost To Throw A Wedding Rehearsal Dinner?
The drinks and food consumed by all the guests are normally paid for by the hosts.
It's important to decide on your budget before you begin planning the dinner, as this will help you decide how many guests you should invite and where the dinner should be held.
You'll have to pay for beverages such as coffee, soft drinks, and water. If your budget allows for beer, cocktails and wine then that's a nice touch, but if your budget doesn't allow for alcohol, then don't worry about including it.
If you have a limited budget, a great way to save money is by serving casual food, or preparing a DIY dinner at home. You can also trim your guest list down only to those who you really want to be there.
The Wedding Rehearsal Checklist
Book your ceremony rehearsal: Begin planning your ceremony rehearsal, and book your officiant and venue for a rehearsal the evening ahead of your wedding.
Plan your budget for your rehearsal dinner: Your budget might be a bit stretched after you've planned the wedding ceremony, so it's perfectly fine if you have a modest budget for your rehearsal dinner. As long as you have enough to feed your guests, then that's what's important.
Decide on a venue: We recommend booking a venue that is close to your rehearsal. Your dinner will only be a couple of hours, so it's not worth travelling long distances.
Send out invites: As we've mentioned, you should send out invitations 4–6 weeks before your rehearsal dinner. Unless your dinner is formal, then you don't need formal invitations. If your dinner is more casual, you can send handwritten invitations, DIY invitations, or online invitations.
Decide the menu: If you're holding your dinner in a restaurant or having it catered, finalize the menu with the restaurant or supplier. If you're holding a DIY dinner, finalize your plan and begin preparing.
Decide on your outfit: You can choose your outfit according to where you will be having dinner. If your dinner is semiformal, then a cocktail dress will suffice. If you're having a casual dinner, you can go for a sundress or jumpsuit.
Wrap up thank-you gifts for your bridal party and family: Normally, you hand out bridal party thank-you gifts at the rehearsal dinner, and we recommend handing them out at the end of the night.
Final Thoughts
We hope our article has told you everything you need to know about wedding rehearsal traditions, timelines, and etiquette and even given you some inspiration too!
The wedding rehearsal dinner should be a way for you to relax and socialize with your loved ones ahead of the big day, so the most important thing is to have fun.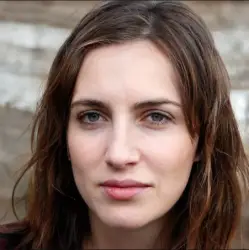 Latest posts by Anna Ingham
(see all)