Who doesn't love cheesecake?! With the rich creamy texture, the crunchy base, and the ability to pair it with almost any flavor you can think of, the possibilities are endless.
Cheesecake cupcakes are a fantastic way to enjoy all the elements of a normal cheesecake in fun, bite-sized portions. 
Here are 15 of the most delicious cheesecake cupcake recipes for you to try (see also '10 of the Best Dinosaur Cupcakes You Have to Make Right Now'). 
Cookies and cream is the perfect combination, so making a smaller cheesecake cupcake version is a no-brainer.
This recipe is great because it only takes around 10 minutes to prepare the ingredients which helps if you're in a last-minute cupcake situation. 
The slight crunch from the Oreo cookies that suspend in the mixture,  paired with the sweet cream cheese topping is mouth-watering. A lot of Oreos are needed for this recipe, so make sure you get enough! With plenty to save for a pre-cooking snack of course. 
For a quick and simple chocolate fix, these cream cheese cupcakes are going to hit the spot. With a light and fluffy sponge and a gooey, creamy center try not to get addicted to these cupcakes. 
Made in cupcake cases, a chocolate sponge is mixed together and evenly distributed. A tasty cream cheese filling with added chocolate (see also '15 Remarkable German Chocolate Cupcakes You Have To Make!') chips is pressed into the center of each cupcake.
As you bite into the cupcake you'll be greeted with that iconic creamy cheesecake center! 
These tiny little cheesecake bites are absolutely delicious! A thick graham cracker crust is topped with lemon ricotta cheesecake filling and a tangy layer of lemon curd.
Lemon curd is somewhat tricky to make, so using shop bought is absolutely fine we don't judge! Make these mini cheesecakes in cupcake (see also '10 Tasty Mini Cupcakes To Make This Weekend') cases to help keep them in shape whilst you add the layers. 
Pumpkin flavors are quintessential of the fall however, this doesn't mean you have to save them for then. Make some mini (see also '15 Delicious Small Cake Cupcakes You'll Love To Make!') pumpkin swirl cheesecakes today to share with your friends and family. We love how light and sweet this recipe is. 
The pumpkin flavors come from the classic sources such as pumpkin puree, ground cinnamon and ground allspice. Graham crackers make up the base of the cupcake but any crunchy cookie can be used to replace this if you prefer. 
When you've successfully made your cupcakes, swirl whipped cream on top and sprinkle with some cinnamon. 
Strawberry cheesecake has a wonderfully light flavor that isn't too sweet (see also '10 Of The Best Strawberry Shortcake Cupcakes You Have To Make Right Now'). The combination of using a strawberry cake mix and instant strawberry pudding mix means that you can whip this recipe up in no time. 
Despite the pre-made mixtures, add milk and eggs to make the cake sponge taste more like homemade. It's up to you whether you make the filling from scratch or not, but this taste cannot be beaten. 
Top the cheesecake with homemade strawberry frosting for a fresh and fruity flavor with the pureed strawberries. Serve these with graham crackers sticking out of the frosting for extra crunch and flair. 
Red velvet cupcakes are iconic. Mix that with cheese and what do you have? The perfect cupcake mixture ever!
We love how easy this recipe is too, as the red velvet flavor can be tricky to master and you need quite a few ingredients. Using a packet cake mix here helps to eliminate some of the stress. 
The cake batter is mixed with the cream cheese mixture in the middle for a soft and creamy center. Once the cupcakes are baked and cooled, add cream cheese frosting delicately to each cupcake and sprinkle with red velvet crumbs. 
You'll be sure to impress all your friends and family with these cute little cupcakes. 
Chocolate and cheesecake? Yes, please. You don't have to get super fancy when making a cheesecake cupcake, sometimes simple ingredients make a delicious treat. 
Cocoa gives the sponge a chocolate flavor which is enhanced by the chocolate chips in the cream cheese mixture. 
Here the cupcakes contain cream cheese piped directly into the center of the cupcake to ensure the sponge retains all the possible moisture.
Cream cheese is also used in the frosting and is whipped until light and fluffy for a sweet and tangy combination. 
Mini cheesecakes are the perfect treat to bring to a bake sale or a potluck. These little bite-sized cupcakes can be used as a base to be used with other flavors or on its own as a basic cheesecake cupcake.
The recipe is essentially the same as a normal full-sized cheesecake, they are just formed into smaller separate cupcakes. A cream cheese filling is made with standard ingredients such as cream cheese, sugar, vanilla, and sour cream. 
Unlike a standard cheesecake, these mini versions are baked for 20-30 minutes until nearly set. Top these off with some whipped cream in a pretty swirly pattern to finish off the cupcakes. 
This is a slightly longer recipe, so prepare yourself. Blueberry syrup is made with caster sugar and fresh blueberries for a sweet, fruity flavor that is perfect for a cupcake. 
Softened blueberries are added to the cake mixture to the fruit to cook into the sponge. Cream cheese buttercream is made for the topping, the blueberry syrup is added to bring all the flavors together. 
With some extra blueberries placed neatly on the piped frosting, you'll have a professional-looking cupcake (see also '15 Delicious Trophy Cupcakes You'll Love To Make!') that tastes delicious.  
Lemon cheesecake is so popular and it's not hard to see why. Subtle citrusy hints of lemon create a light and unique flavor with cream cheese to make these little cheesecake bites. 
A shortbread cookie crust makes up the base of these bites rather than a standard graham cracker to complement the lemon flavor. When it comes to making the cheesecake filling, don't overmix it as it will affect the texture.
Once baked and cooled, top with whipped cream for a little extra creaminess if you desire. 
Caramel is a sweet treat that makes our mouths water with anticipation. In this recipe, there's an Oreo crust but this can be replaced with whatever crust you prefer.
The cream cheese filling contains simple ingredients but the richness is enhanced with white chocolate. 
The caramel flavor comes from caramel sauce which is drizzled over the top of the baked cupcakes. This can be changed for any type of topping, but why change something that is so delicious?
If you want to go a step further then you can add a big swirl of whipped cream to the top of the bites for an impressive finale. 
This is a slightly longer and more complex recipe than others featured here but the results will be worth it for the swirly marbling. Crushed María cookies are blended with sugar and melted butter to form the batter.
Cream cheese is added to enhance the cheesecake flavors. 
Raspberry puree is made with fresh fruit blended in a food processor to be added to the batter later on. Once everything is mixed together it's time to create the marbling effect using a toothpick to swirl the puree around before baking.
White chocolate and cheesecake are another pairings that go hand in hand. The richness of the white chocolate complements the flavors of the cream cheese.
Digestive cookies are used as the base of this recipe which adopts an English way of doing things. 
Cream cheese, double cream, and melted white chocolate are mixed together to form the cheesecake filling. Gelatine leaves are important to add here to help the filling set. Once made, top with fresh raspberries to compliment the white chocolate.
Here is a no-bake treat you'll want to make time and time again. These mini cheesecakes also happen to be gluten-free and vegan so they are perfect for all dietary needs (see also '15 Best Vegan Cupcakes To Make Today').
Although this recipe doesn't contain any dairy, the mini cheesecakes are still creamy and delicious. 
Blackberries are the perfect fruit that symbolizes the end of summer (see also '15 Best Summer Desserts To Make Today'). A walnut-oat crust provides some sweet yet nutty flavors and much-needed crunch for the base of the cheesecakes.
Coconut milk, soaked cashews, and natural sweeteners such as lemon and agave syrup help to make the delicious filling. 
Finally, a blackberry layer is added, made from blended blackberries and a little of the creamy filling for a sweet and tangy topping.  
A gluten intolerance (see also '10 Tasty Gluten Free Cupcakes To Make This Weekend') doesn't mean you have to miss out on a delicious cheesecake treat. Use gluten-free flour along with chopped pecans and brown sugar to make a crunchy base to go with a typical cheesecake filling.
It's really that easy to make a gluten-free version of your favorite cheesecake cupcakes. 
Final Thoughts
There you have it, the best and most delicious cheesecake cupcakes you'll ever make!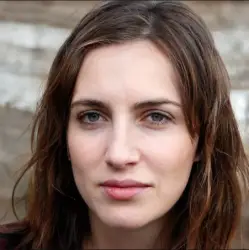 Latest posts by Anna Ingham
(see all)