When the temperatures start to spike outside in the hotter months of the year, there's nothing quite like a light and appetizing dessert to keep us feeling refreshed while the sun shines down.
However, since there are so many light and flavorful desserts out there that are perfect to snack on during the summer, this can often make it a little difficult narrowing down what specific dessert is best suited for your situation whether it's a family get-together, a refreshing way to finish off a hearty meal or even as a light snack to serve guests at a party.
Here are 15 delicious summer dessert ideas to try out and experiment with in the summertime which are all easy to make while still being packed full of flavor.
A lot of summery desserts make full use of a range of fruit to give them that light, juicy and incredibly refreshing flavor that goes down so well on those hot summer days, however there's none that mix these ingredients quite as well as a fruit tart with its shortbread-like crust lending the whole dish a nice crunchy texture that compliments the juiciness of the tart so elegantly.
While it may be a classic recipe and one that many of us have eaten countless times before, there's nothing quite like snacking on the creamy and fruity flavor of a strawberry cheesecake, especially since it's so easy to make and is a safe choice to whip up when you want to prepare a cake you know everyone will enjoy.
When peaches are roasted at a low temperature and for a long period of time, it allows their natural sweetness to become even more apparent, while also adding a good amount of crunchiness in their texture, making for a delicious bitesize dessert that isn't too filling and that is guaranteed to leave you feeling satisfied and refreshed for the day ahead.
Lemonade pie puts a unique twist on the regular pie recipe that makes the flavor taste a lot lighter and more refreshing and vibrant when compared to many of its counterparts and since the filling can be made with just 3 ingredients, it's the perfect dessert when you need to whip up something quickly in time for those special occasions.
Light, juicy and incredibly easy to put together, grilling fruit only helps to make their flavor a lot more vibrant and potent and the reason spiking them on a skewer works so well is because you can freely mix and match whichever fruits you think will suit your situation best whether it's strawberries and peaches for a sweet and appetizing dessert to enjoy in the afternoon sun, or some grilled pineapple to snack on in the evening as the day is ending.
Raspberry roulade is light, refreshing and packed full of flavor thanks to the in-season raspberries used as the core while the outside is sprinkled over with hazelnuts to give it a very satisfying crunch with each and every bite.
Don't forget to incorporate some whipped cream to make the filling as smooth and delightful as possible.
If you've never had the pleasure of trying some mochi, it has a soft and chewy taste and texture that is incredibly similar to marshmallows, however, it also contains a very noticeable but also appetizing starchy aftertaste while also being a little more sticky in its texture.
When made into small ice cream balls, not only does it make the mochi incredibly soft and delicious to bite into, but you even get the choice of making them either vanilla, strawberry or chocolate flavored depending on your preference at the time.
The sourness of the rhubarb in these small but fulfilling desserts is complimented perfectly by the dash of custard used as part of the base.
There really isn't any fruit that manages to balance the perfect blend of being sour, crunchy and tangy quite like rhubarb, making it an exciting treat to enjoy in the summertime that tastes so good as part of a classic eton mess.
Depending on how much of the rhubarb you want to taste, you can adjust the amount of custard and cream you use to determine which flavors you want to pop out the most once it's time to tuck in.
The bright green appearance of mint ice cream is matched by its incredibly vibrant and minty taste that you can make with just 5 ingredients.
This is one of the very best ice creams you can make in the summertime, especially because of how light and soothing the minty taste is that makes it perfect to enjoy on a warm summer evening or even as an appetizer alongside a fulfilling meal.
There are so many reasons to consider preparing a fruit salad in the summer, not only is it incredibly healthy and extremely easy to make, but it also gives you an extravagant amount of choice when it comes to which type of fruit you actually want to use so that you can create some incredibly memorable flavors.
Some of the most popular fruits that you can mix together to bring out as much of that refreshing and juicy flavor as possible include strawberries, pineapples, kiwi fruits, bananas and blueberries.
You don't need to only enjoy some crunchy baked cookies in the winter months, when packed full of healthy blueberries and drizzled over with some cream cheese, these cookies are an easy way to make use of some leftover blueberries in the fridge and are perfect as a crunchy snack that the whole family is sure to enjoy during the summertime, just be prepared to make a few extra as you can guarantee people will be begging for seconds once they take that first bite.
For all those people who can't get enough of the rich and smooth flavor of some chocolate, this dessert uses a cracker crust as its crunchy base that is then topped off with chocolate pudding which is sandwiched in the middle to give you as much flavor as possible with each and every bite.
If you really want to add as much chocolatey goodness to this dessert dish as possible, consider spreading a thick layer of chilled chocolate sauce over the top to really let each of the flavors stand out.
Small, light and bursting with a silky smooth chocolate flavor that melts in the mouth and is a sheer delight on the tastebuds, these bourbon truffles are a breeze to prepare with a mixture of chocolate chips and sweetened condensed milk to make the core as creamy as can be.
If you aren't too big of a fan of bourbon, you can even replace it with a liqueur fruit syrup to make the overall taste a little more vibrant if that's your preference.
The perfect dessert to surprise the kids with after a long day at school or as a weekend treat, these novelty desserts are spread over the top with a whipped topping along with some pudding mixed into the middle and finished off with chocolate cookie crumbs to make a small dessert that can be both made and eaten very easily, so you know it won't have you feeling too heavy or full for the day ahead.
To make this dessert treat even more appetizing, you could even add some gummy worms or any chewy candy over the top to add even more sweetness to this already delightful snack.
This is a dessert recipe that has only grown in popularity over the last few years, however, the mixture of a juicy strawberry with some creamy and nutty Nutella packed into the middle not only makes these some of the easiest light desserts you can make for the summer, but the blend of ingredients also gives this dish an incredibly unique flavor that still remains fairly healthy while also possessing a good amount of light and tasty chocolate mixed into the core.
Be prepared to make these chocolate strawberries in bulk since they can come out quite small, and even if you do have some leftovers, you can easily put them in the refrigerator to enjoy on a future summer's day.
Summary
When the sun is shining down and the temperature begins to skyrocket, a light and refreshing dessert is one of the best ways to keep you, your friends and your family feeling cool and refreshed and since there are so many, you will never be limited for choices.
Try out a few of these delicious recipes to find the perfect summer dessert that you know you and your guests are sure to enjoy when for when the temperature starts getting a little warmer than usual.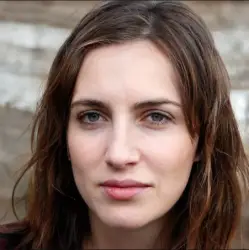 Latest posts by Anna Ingham
(see all)