Got a cupcake craving, but are struggling to find dairy-free, eggless, and vegan options at the store? 
We've got you covered, as you'll find 15 of the most scrumptious cupcake recipes below – and yes, they're totally vegan!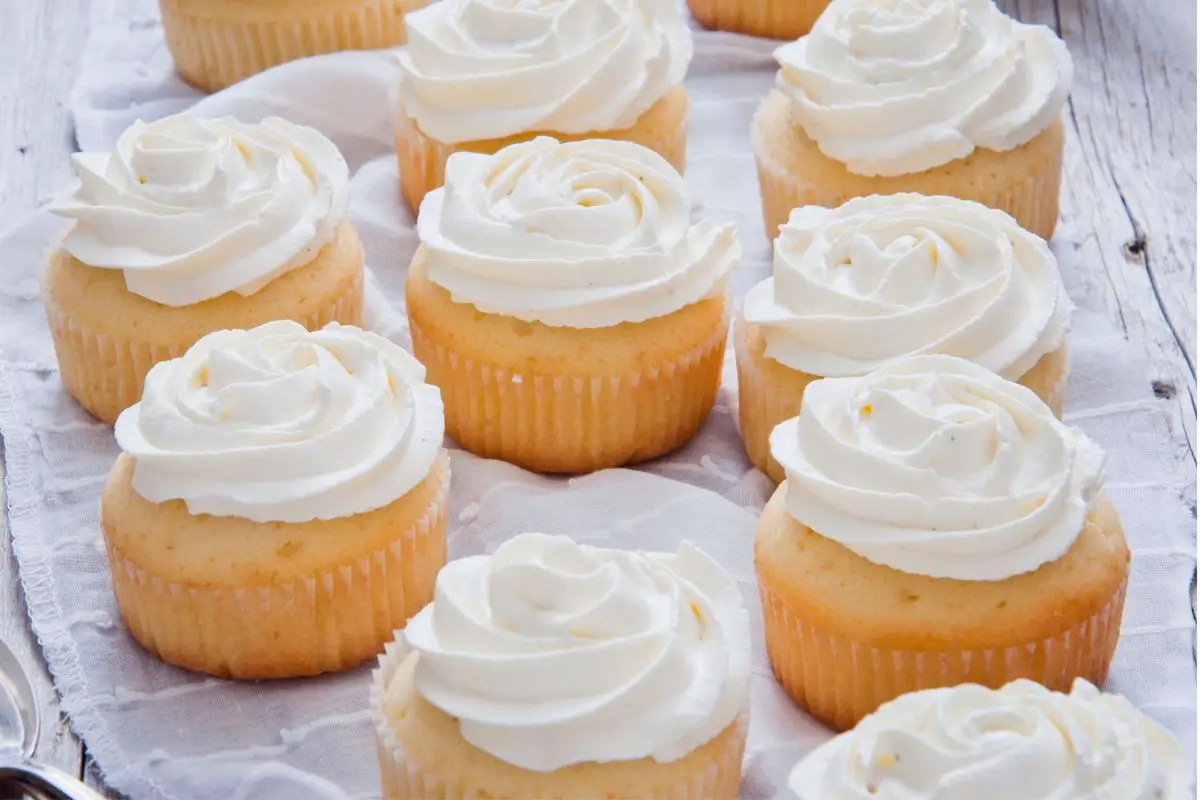 You'll find some tasty basic options, like chocolate and vanilla here, but you'll also find some interesting ones that you may not have eaten before. 
If you're ready to discover some mouthwatering vegan cupcake flavors, keep reading! 
What Is Inside Vegan Cupcakes?
Before we start getting into the cupcake recipes, it's good to have a basic idea of what vegan cupcakes are made of. 
Here are some of the ingredients you'll see cropping up repeatedly in the recipes:
Vegan butter or oil – these will contain the fat necessary to keep the bakes moist on the inside
Powdered sugar and vegan butter – make the vegan-friendly frosting
Sugar – People differ over whether sugar is vegan or not, but make sure that yours is organic and bone char free
Plant-based milk 
Salt – Don't leave out the salt, as it makes sweet bakes taste sweeter
Baking soda and baking powder – Chemical leaveners that make the cupcakes fluffy without the need for eggs
Flour – Cake or pastry flour is best for cupcakes, but you can use all-purpose flour if you don't have these available
The majority of vegan cupcake recipes won't need an egg substitute, as long as they are baked correctly.  
The recipes below will all differ slightly, and a few may have more ingredients than the ones listed here. Nevertheless, having these ingredients will ensure that you can make a few of the cupcake recipes below. 
Now, let's get into the recipes!
15 Best Vegan Cupcakes To Make Today
If you thought that you could enjoy buttercream frosting as a vegan, think again! 
These cupcakes are moist, buttery, and sweet, all without refined sugars and butter. The secret ingredients are coconut oil and maple syrup. These give the frosting some texture and sweetness, all while being vegan-friendly. 
If possible, try to use refined coconut oil for this one, as unrefined oil will give the cupcakes a coconut flavor. 
You don't have to save this recipe for St Patrick's day, but it's a great one to share with those celebrating! 
Guinness is now a vegan stout, which will give your cupcakes a lovely boozy flavor. The frosting also uses Bailey's Irish cream (see also '10 Tasty Irish Desserts To Make This Weekend') to give it a decadent flair, but make sure that you prepare your vegan version beforehand, as the bottled version is full of non-vegan cream. 
Top yours with green plant-based sprinkles for a true St. Patrick's Day treat!  
Candy and Halloween are like peanut butter and jelly, two things that are perfect together! 
These cupcakes are perfect for when the colder nights set in. You wouldn't expect so from the black frosting, but these cupcakes have a gorgeous vanilla flavor underneath.
They also have a tart raspberry jam center that adds contrast between all of the sweet notes. 
The black icing makes these cupcakes ideal around Halloween, but you can whip these up whenever you need an impressive-looking treat. 
We couldn't make this recipe roundup without mentioning chocolate cupcakes! 
These are fluffy on the inside and oh-so-chocolatey throughout. You'll only need simple ingredients for these, and only ten minutes to prepare everything! 
Chocolate cupcakes (see also '15 Remarkable German Chocolate Cupcakes You Have To Make!') suit every occasion, from birthdays to Valentine's day, so this is a great recipe to keep in your repertoire. Don't forget the vinegar for this one – it's necessary to help the cupcakes rise and remain fluffy. We promise that you won't taste it! 
Here's another recipe with a basic, yet tasty flavor. 
Carrot cake is a classic treat that goes down well throughout the year. These cupcakes have the same warm, creamy feel with completely vegan ingredients. 
The secret to making the frosting is a mix of vegan butter spread and vegan cream cheese. These two ingredients help the frosting feel more luxurious and less 'icing-like'. 
The frosting also has a buttery taste that adds to the overall taste of the cupcake. Your non-vegan friends won't be able to tell the difference! 
These cupcakes are topped with vegan rainbow sprinkles that put a smile on anyone's face! 
These funfetti cupcakes are moist on the inside and have a tasty vanilla flavor. The applesauce, non-dairy yogurt, and coconut oil keep the cupcakes from drying out, but don't worry, you won't be able to taste the yogurt once they're done! 
The sea salt is necessary to make the sweetness from the cane sugar stand out, so don't omit it. 
It's hard to find a person who doesn't love the taste of Lotus Biscoff. Fortunately, Biscoff cookies and Biscoff spread are vegan, making it easy to prepare these cupcakes! 
With a creamy center and crumbly biscuit topping, these sweet morsels will satisfy your sweet cravings in no time at all. 
If you're baking these to share with others, beware, as these cupcakes will disappear faster than you think!
These vanilla cupcakes have a red, white, and blue exterior that's great to prepare around Independence Day. Nevertheless, classic vanilla flavors are sure to be enjoyed all year round! 
These cupcakes are unlike your average vanilla ones, as they are topped with blueberries, raspberries, and blackberries for a fruity difference. They also have a vanilla bean paste frosting that gives the cupcake a creamy flair. 
You can store these in the freezer for later too, just remember to let them defrost for half an hour before you eat them. 
We all enjoy treats that warm us up around the festive season, particularly as the weather gets colder. Gingerbread has a mix of warm spices and sweet undertones that are perfect for this time of the year. 
These cupcakes mix ginger and chocolate flavors with vegan vanilla frosting for a scrumptious treat that will be loved by all.
They're also topped with a gingerbread man for an adorable finish, but feel free to top yours with a gingerbread tree, star, or even a dinosaur – the choice is yours! 
Apple pie hits the spot no matter what time of year it is. These cupcakes have a moist apple pie topping that you'll love to bite into. 
The pie filling sounds complicated, but it's very simple to prepare! The cupcake also has a lovely cinnamon flavor that pairs so well with the apple center. 
Topped with a vegan buttercream nest and indulgent apple pie pieces, these beautiful cupcakes taste as good as they look. Try topping yours with grated cinnamon for a little contrast! 
Vegan s'more cupcakes – yes, it's really possible! 
These cupcakes have a traditional s'mores feel, thanks to the graham cracker pieces, vegan chocolate base, and vegan marshmallow frosting.
The cupcakes themselves also have a light coffee flavor that pairs amazingly with the chocolate (see also '15 Delicious Chocolate Rice Cakes You'll Love To Make!'), but you can leave the coffee out if you're whipping these up for children. 
Aquafaba, also known as chickpea brine, helps you make the decadent marshmallow frosting. This helps the topping stay together and gives it a whipped-cream-like texture.
Just eat the frosting soon after making it, as it can become runny after a few minutes! 
If you haven't heard of dalgona coffee, where have you been? This sweet, creamy, coffee treat has been a hit all over social media. 
These cupcakes have a caramel center that compliments the indulgent dalgona frosting. The cupcakes also have a noticeable coffee flavor that is perfect to enjoy alongside a latte. 
Dalgona isn't like regular frosting, so make sure that you eat these inside an hour before the frosting falls apart! 
Snickers may not be vegan yet, but these cupcakes are full of the same nutty flavors. 
The cocoa cake and vanilla frosting seem basic on their own, but the trick here is all in the extras. You'll be drizzling vegan-friendly peanut butter, peanuts, and chocolate sauce all over these, making these cupcakes truly decadent. 
The cupcakes also have a peanut butter filling that you'll love biting into, especially in contrast with the crunch from the roasted peanuts. These will disappear fast, so make sure you have enough for everyone! 
Banana lovers, here's a recipe for you. This recipe combines vanilla flavors with caramel sauce, toffee pieces, and slices of fresh banana, giving you a fruity treat that's also vegan! 
You'll be using an apple corer tool to infuse each cake with a caramel sauce core. This works well with the soft banana pieces, as well as the crisp texture from the toffee piece decorations. 
You can store these for later, but the banana may start to brown, so they're best enjoyed soon after baking. 
Lastly, we have another traditional, yet extremely tasty recipe. These red velvet cupcakes have a noticeable red hue and a scrumptious cocoa flavor. The frosting uses vegan cream cheese and vegan butter to make a plant-based friendly topping. 
You'll need red food coloring to color the cupcakes, but double-check the brand that you use, as red colorings are known for being non-vegan. You can also choose to omit the coloring entirely, as it won't affect how these sweet treats taste! 
Final Thoughts
There you have it – 15 delicious, totally vegan cupcakes that you can make in your very own kitchen today.
Whether you're celebrating a special occasion or simply wanting to treat yourself, we're certain that any of the cupcake recipes we've listed above will be fit the bill perfectly.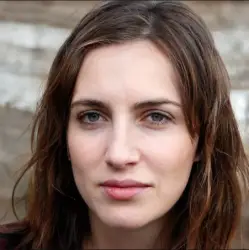 Latest posts by Anna Ingham
(see all)