'Trophy Cupcakes & Party' is a bakery in Seattle that specializes in cupcakes. They offer an impressive range of flavors and are known for creating some of the most perfectly delicious cupcakes in the city.
They also deliver their cupcakes further afield, and news is spreading of their fantastic cupcakes. 
We have put together this list of tasty cupcake recipes inspired by Trophy cupcakes and their flavors. Some of the recipes are from the recipe book published by the founder of Trophy Cupcakes. Keep reading to find some cupcake inspiration (see also '10 Of The Best Graduation Cupcakes You Have To Make Right Now'). 
These cupcakes are perfectly light and fluffy. Coconut cakes can often be a little dry, but these cupcakes are moist. The coconut flavor is strong and well balanced, with coconut milk, coconut extract and sweetened coconut flakes.
You can top these cupcakes with cream cheese frosting. If you want some extra coconut flavor you can add a little coconut milk or coconut extract into the frosting as well. 
Feel free to experiment with flavors when you make this recipe. You could use chocolate frosting to contrast the coconut, or even decorate the cupcakes with fresh tropical fruit like mango and pineapple.
Coconut and raspberry go very well together, so you could create a secret filling of raspberry jam in your cupcake. 
These zesty, lime cupcakes are inspired by the zingy flavors of a classic margarita. With lime zest and lime juice, the flavor comes through in the fluffy sponge. The buttermilk ensures that the cupcakes are nice and light and not too dry.
The buttercream is made with lime zest, lime juice, lime oil, sour cream, butter, tequila, and powdered sugar. If you don't want to make these cupcakes alcoholic then leave out the tequila. 
If you are looking for a cupcake recipe with a touch of class then try these pink champagne cupcakes. Go for a dry champagne if possible, as the cupcake batter is already very sweet and you don't want the final result to be too sickly.
Make sure you whisk it in straight away or the champagne will bubble and the texture will be quite strange. 
When it comes to decoration, you can pipe the frosting however you like. Classic swirls do look lovely. You could even decorate the cupcakes with golden sprinkles. 
These chocolate cupcakes have a delightfully crunchy graham cracker crust and a toasted marshmallow topping. They are so delicious and have all the classic flavors of s'mores but in a delicate and tasty cupcake.
They are perfect for parties or BBQs, and you don't have to worry about building a fire! The graham cracker crust is hidden inside each cupcake.
You place a ball of the crust mixture into the cupcake cakes then add the cupcake batter on top. As the cake bakes, it surrounds the graham cracker crust. 
If you love mint choc chip ice cream or peppermint creme chocolates then you will love this recipe. The minty buttercream has actual mint leaves in it, creating flecks of green and a wonderful, vibrant flavor.
The rich chocolate contrasts the sharp mint to create a perfectly balanced flavor. The mint might be a bit strong for children, but you can always whip up a bowl of vanilla frosting as well. 
These cupcakes are a perfect after dinner treat to end the meal on a sweet note whilst also cleansing the palate. The chocolate cupcakes can be made a day ahead of time, but don't make the buttercream until a few hours before the cupcakes are going to be eaten.
This ensures that the mint leaves are as fresh as possible. Make sure that the cupcakes are completely cool before you decorate them. 
If you are on a gluten free diet (see also '10 Tasty Gluten Free Cupcakes To Make This Weekend') then you can still enjoy some delicious trophy cupcakes. The vanilla cupcakes have a cinnamon sugar crust and a delightfully creamy cinnamon buttercream. They taste luxurious and have the same flavors as a churro.
Use melted butter in the cupcakes to create that flavor of fried churros. Whether you are celebrating Cinco De Mayo, hosting a Mexican themed dinner party, or just want to indulge in a sweet treat, these cupcakes are ideal. 
This is a recipe for all of the chocolate lovers! You can make it for Easter weekend, or just to hit that chocolate craving. They are gooey and moist, with rich chocolatey flavors and a creamy, chocolate frosting.
The three types of chocolate in the cakes are cocoa powder, chocolate chunks, and chocolate frosting. 
You can choose whatever chocolate chunks you want for this recipe. You could use white chocolate or dark chocolate, or even a flavored chocolate. You can also experiment with the frosting- a white chocolate ganache would also work really well for this recipe.
You could decorate the cupcakes with chocolate sprinkles, chocolate shavings, or even your favorite candy like Reese's pieces or M&Ms. 
Swiss Meringue buttercream is very sophisticated and it has a light, fluffy texture. The sweet flavor is similar to marshmallow and is perfect to contrast the rich chocolate of the cupcake.
These cupcakes are ideal for a birthday party, and you can choose cupcakes cases and decorations that match the theme of the party. You could go for pink cases and candy flowers, or gold cases and some edible gold pearls or sprinkles. 
You need to follow the instructions carefully when it comes to making the swiss meringue buttercream, as it is easy to get it wrong.
The texture needs to be spot on if you want the buttercream to set properly and not run off the cake. Make sure the cakes are completely cool before you begin to decorate them. 
Banana and nutella is a classic combination of flavors that you would usually find on top of a crepe. These cupcakes are inspired by one of the most popular flavors at the Trophy cupcake bakery.
Make sure you use ripe bananas to make the cupcakes, as they will be sweeter and have a much stronger banana flavor (see also '15 Delicious Banana Desserts You'll Love To Make!'). The banana cupcakes are topped with a nutella and cream cheese frosting.
If you want to make these cupcakes even more special, you can add a secret filling of nutella spread inside the cupcake. 
These fun and tasty cupcakes are simple but super delicious. The colorful decoration is perfect for parties and special occasions (see also '15 Delicious Rainbow Cupcakes You'll Love To Make!').
The great thing about this recipe is that you can customize it however you like – you can choose what flavor frosting you want to make and add whatever sweets and toppings you fancy to make the cakes even more exciting.
You could stick lollipops in the frosting, add gummy worms, a few pieces of popcorn – the options are endless! 
This is a simple recipe that works every time to produce smooth and delicious cupcakes. The rich chocolate is perfectly complemented by the sweet, fluffy marshmallow. You will need to whip the topping until it forms glossy peaks to ensure that it will set.
Working with egg whites can be tricky, but as long as you follow the instructions then your topping should come out perfectly. 
This is a delicious recipe that tastes like a chocolate biscuit. The crunchy graham crackers are salty and the chocolate is rich, and the marshmallow topping is nice and sweet. The flavors come together to create a perfectly balanced cupcake.
Make sure you take your time with the piping to ensure that your cupcakes look neat and professional, as this will make them more impressive, 
Just because you have a vegan diet doesn't mean that you can't enjoy a tasty, indulgent chocolate cupcake. These cupcakes taste just as good as any others and are entirely vegan friendly. Soy milk is used in the frosting to make it super silky and creamy.
You can swap this out for any non-dairy milk that you prefer. Canola oil or vegetable oil is used in the cake batter instead of butter. 
You might think that a grapefruit cupcake would be tasty, but this recipe is amazing. It's tart and sharp with just the right amount of sweetness. The flavors are delicate and fruity, and it makes a nice change to the usual cupcake flavors.
You can decorate these cupcakes with grapefruit segments on top of the cream cheese frosting. 
This recipe takes everyone's favorite cocktail and turns it into a delicious cupcake. You will love the combination of tropical flavors and the tasty cherries on top that are bright and colorful.
These are the perfect cupcakes to make if you are planning a dinner party. The toasted coconut makes the tropical flavors even more enhanced. 
Summary 
These cupcake recipes are inspired by one of the best bakeries in seattle. You will love the delicious flavors when you make these cupcakes for your friends and family.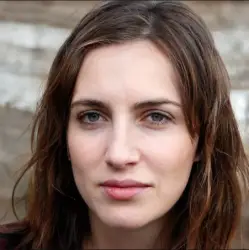 Latest posts by Anna Ingham
(see all)