Strawberry shortcake is one of the most refreshing and delicious types of cake you can have. 
Shortcake is normally made with sugar, milk, flour, butter, cream, and sometimes eggs. Its texture differs slightly from a regular sponge cake, as it is firmer, resembling that of a scone. It has a crumbly outer texture, with a soft center. 
Cupcakes are perfect for any occasion (or no occasion at all!). They allow you to experiment with all kinds of flavors and toppings, and they look ever so cute. 
This article is going to provide you with a list of 10 of the best strawberry shortcake cupcakes ever (see also '10 of the Best Mermaid Cupcakes You Have to Make Right Now'). 
These fluffy little cupcakes are perfect for the summer. They are topped with a delicious and refreshing strawberry buttercream, and the sponge is light and vanilla-flavored. 
All you need to do is whisk together the cornstarch, flour, baking powder and salt before setting it aside. 
Then, mix together the eggs, sugar, and vanilla until fluffy before adding vegetable oil and melted butter. 
After this, mix the milk, sugar, flour, and baking powder into this mixture and bake once you've poured into cupcake holders. 
Bake for around 20 minutes and add your strawberry buttercream. 
These little shortcake cupcakes are tiny, adorable, and delicious! 
They are topped with a delicious cream frosting that only requires three ingredients! All you need is heavy cream, confectioners sugar, and vanilla! Simply combine them all together in a bowl and whip until peaks form. 
For the cupcake batter, all you need to do is combine the same ingredients as the above recipe, but add some fresh strawberries along with some lemon zest. 
This makes these cupcakes extra refreshing and flavorsome!
This recipe adds Greek Yogurt to its batter mixture. This makes these cupcakes incredibly smooth and moist. It also includes a strawberry filling that's made by heating up strawberries, sugar, and orange juice in a pan.
Once cooled, and once the cupcake batter has been cooked, this mixture is added to the center of the cupcakes, leaving you with a refreshing, gooey center as you bite into each cupcake. 
The whipped cream topping is also super simple to make, and uses the same ingredients as the recipe above. 
Rather than having a gooey, strawberry-mixture center, these cupcakes have an entire juicy strawberry in the middle. 
This makes them even more refreshing, and adds more substance to the consistency of the cupcake. You just need to make sure to carve out a large enough hole inside the cupcake once cooked, in order to fit the strawberry inside. 
These cupcakes are not only delicious and healthier, they're also gluten-free! 
Rather than regular flour, this recipe uses a mixture of almond and coconut flour. These types of flour contain more nutrients than regular flour, and don't contain any gluten. 
It also uses coconut oil rather than regular oil, and each cupcake is topped with a delicious whipped coconut cream, rather than regular cream. 
Despite all the changes, these cupcakes still taste utterly delicious, with way less fatty ingredients! 
These strawberry shortcake cupcakes are extra creamy as they're filled with JELL-O Strawberry Crème pudding, as well as being topped with COOL WHIP frosting. 
They're made into a cupcake sandwich, by slicing the top layer of the sponge off in order to fill it with the delicious strawberry pudding and fresh, thinly sliced strawberries. 
The top layer is then topped with a delicious creamy frosting, making this into a little cupcake you will not forget! 
Although more of a cupcake than a shortcake, these white chocolate strawberry cupcakes are too delicious to keep away from this list. 
In order to achieve that strawberry flavor, grab yourself some fresh strawberries, purée them until they come liquid, and reduce it down for 20 minutes on the stove. 
Not only does this strawberry purée give it the flavor you need, it also makes the batter a beautiful pastel pink color! 
Mix this purée with the rest of the batter ingredients such as cake flour, egg whites, sour cream, milk, creamed butter, and sugar. 
For the white chocolate strawberry frosting, simply combine melted white chocolate with some freeze-dried strawberries. The combination of these two flavors is out of this world and really adds an extra flair to your cupcakes. 
This recipe adds cocoa powder and espresso powder to the cupcake mix, providing you with rich, chocolaty, flavor with a hint of coffee (see also '17 Best Coffee Desserts To Make Today'). 
Once the sponge is cooked, the top layer is sliced off in order to add frosting and fresh strawberries, creating a sweet sandwich. 
These delicious cupcakes look just as good as they taste. 
This list wouldn't be complete without including a vegan alternative! You won't be able to tell the difference between these vegan cupcakes and regular ones, as they are so scrumptious.
All you have to do is select a plant-based milk, and use distilled white vinegar instead of eggs. 
The frosting is made with plant-based milk, powdered sugar, and vanilla extract! The result is a light, airy, and flavorful frosting that melts in your mouth. 
The sponge that's created in this vegan recipe is also light and fluffy – before you know it, you'll have eaten an entire bunch of these babies! 
While this is another recipe that is more of a cupcake, rather than a shortcake, it was just too good to exclude from this list. 
The base of these cupcakes is chocolate. They are then filled with a creamy strawberry frosting, and then covered with a mouth-watering, rich chocolate ganache. 
Not only are they delicious, they look beautiful as you take a bite of the dark cupcake, and see a bright pink frosting protruding from the middle! 
Frequently Asked Questions
What Is The Difference Between Shortcake And Cake? 
Many bakers and lovers of baked-goods find it hard to tell the difference between cake and shortcake. 
The main difference between them comes down to texture. Shortcake has more of a crumbly, crisp exterior, with a soft texture inside. 
Cake, on the other hand, is light, airy, and spongy all over, without a hard exterior. 
How Do You Make Your Cupcakes Moist? 
The secret to making moist cupcakes is to be as gentle as possible. You need to create air bubbles in your batter, and these will then expand in the oven. 
Mixing your batter too much will lead to the collapse of the bubbles which will leave you with a very dry cake. 
One way to avoid this is to mix on a low speed and then stop completely the minute all ingredients have been combined. 
How Long Does Homemade Shortcake Last? 
After making your homemade shortcake from scratch, they can last in an airtight container for up to three days. 
If you are going to make extra and store them, then it is recommended that you do not store them along with the cream and strawberries on top. 
This will make the shortcake mushy and unappealing. Therefore, it is best to store them separately to the shortcakes, and assemble them when you are ready to eat them. 
Does Whipped Frosting Need To Be Refrigerated? 
If the frosting contains eggs, or egg whites, then it needs to be refrigerated, as does anything that has been made with it. 
Therefore, if you have assembled all of your shortcakes and would like to save them, then they must be kept in the refrigerator. 
Can You Freeze Shortcake? 
Although shortcake tastes best on the day they are made, they can be placed in the freezer and then heated up in an oven. 
Before freezing, make sure they have completely cooled. Then, place them in an airtight container, and place in the freezer. They can remain in the freezer for up to one month. 
When you'd like to thaw them, simple leave them out for an hour at room temperature, and then place in the oven for a few minutes until they are warm. 
They may not taste as lovely as when you first made them, but they'll still be pretty good. 
Final Thoughts 
In summary, shortcake is a more scone-like type of cake, that is firm and crumbly on the outside, with a soft interior. 
Strawberry shortcake is a very popular dessert, especially during the warmer months as it is light, and the strawberries make it refreshing. 
The recipes provided in this article all have their own way of making strawberry shortcake. Some include actual strawberries in the cake batter, whereas others add chocolate, coffee, or other components. 
This article has also included a vegan alternative, so those who follow a vegan diet don't need to miss out on this delicious desert. 
We hope this has given you inspiration to get in your kitchen and get baking!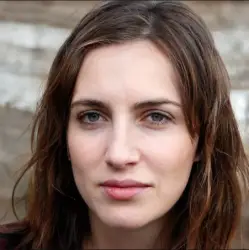 Latest posts by Anna Ingham
(see all)