Cupcakes might not be your first choice when you think of what to make for dessert, but they are a tasty choice. The great thing about cupcakes is how versatile they are, you can make them with any flavor, color, and with any kind of frosting.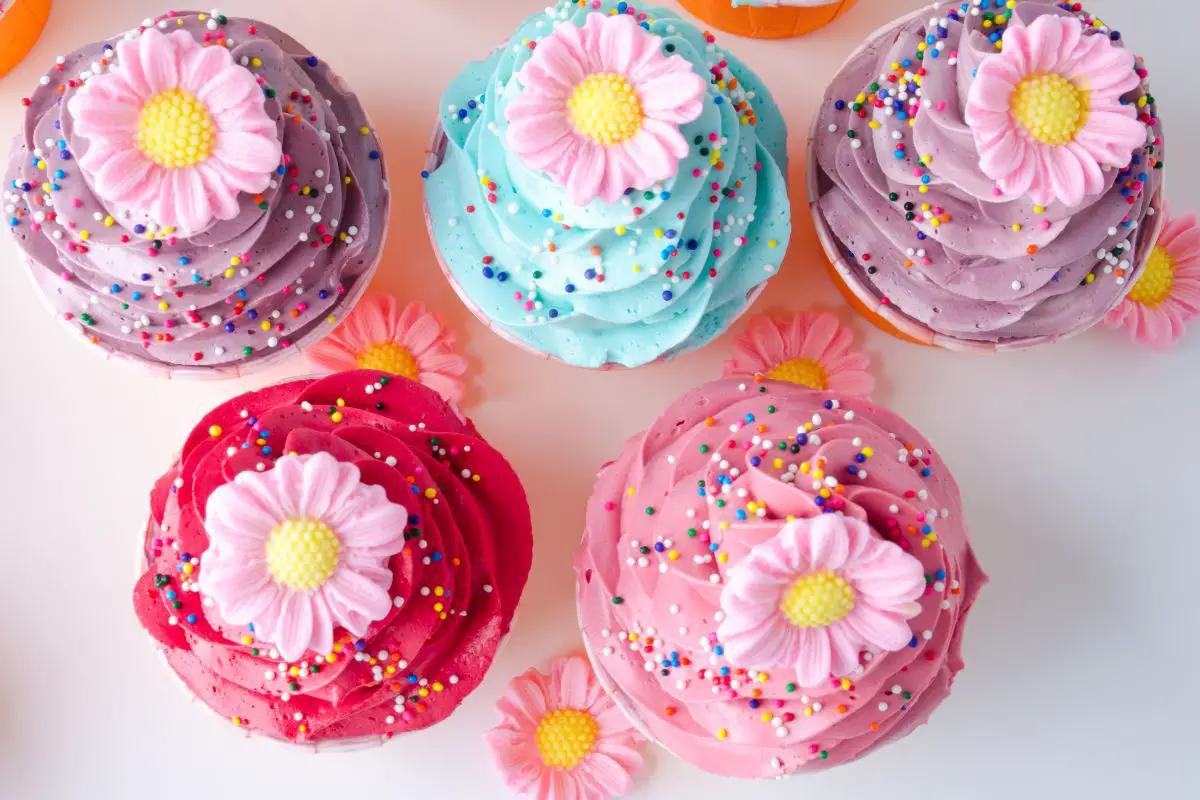 When hosting a dinner party serving cupcakes can be the perfect opportunity to show off your icing skills or present your dessert in an extravagant way. 
Here are 15 of the best flower cupcake recipes you should make for your next dinner party (see also '15 Remarkable Gender Reveal Cupcakes To Make For Your Next Dinner Party').  
These cupcakes aren't just for romantic celebrations, they would make a perfect centerpiece at a dinner party too. Ideally, display the cupcakes on a tiered cupcake stand.
The cupcake sponge contains hints of almond and vanilla for a light and sweet taste. 
A creamy white chocolate frosting is used to top the cupcakes which give you a versatile base to decorate from.
Delicate roses are made from fondant icing for sturdy construction, these can be any color you like but we suggest a mixture of pink and red with some green leaves to add extra detail.   
This recipe uses a Betty Crocker Super Moist white cake mix and the Betty Crocker Rich & Creamy white frosting to make these simple yet effective cupcakes. 
Big fluffy marshmallows are cut into slices and coated with different colored cane sugar. If you don't have cane sugar, you can use edible glitter or candy sprinkles of your choice to decorate the petals.
The marshmallow 'petals' are arranged on the cupcake frosting to form a flower shape. 
For a simple way to make a big statement, these simple cupcakes have a slight hint of citrus or vanilla depending on whether you decide to use lemon juice or vanilla extract.
It's important that the sponge has a simple flavor here so as not to overpower the buttercream frosting, which is the main attraction. 
This recipe also features a step-by-step set of instructions and a video that details how to pipe beautiful flower detailing onto the top of the cupcakes. Using pink, white, and green it's possible to make pretty little roses.  
Flower Pot cupcakes are a fun and whimsical way to serve some delicious chocolatey treats to your guests. You'll need to buy some small terracotta flower pots for each of your guests.
The chocolate devil's food cake is baked into the flower pots and topped with chocolate buttercream frosting. 
To complete the flower pot look, Oreo cookies are blended in a food processor to form crumbs and scattered over the frosting to resemble 'soil'. Decorate the pots with piped flowers or paper flowers to tie everything together. 
You don't have to be an expert baker to make a great cupcake for a dinner party. The light and fluffy sponge is made with a hint of vanilla.
Delicious vanilla-flavored buttercream made light pink with food coloring is thickly piped onto the top of the cupcake. 
The edge of the cupcake is rolled in sprinkles, these can be any color but for reference pink and white are used here in keeping with the floral theme.
Finally, yellow and red M&M's are placed in a flower pattern by slightly pushing them into the frosting. 
This arrangement will blow your guests away! Not only is it served in a flower pot, but there are also real leaves and foliage included. As you can see, it's going to be a more complex task than some of the other recipes. 
Pistachio kernels are used in the sponge of the cupcake along with lime zest and juice for a balance between sweet and sour flavors.
Pink buttercream icing is flavored with rose water extract for a light and delicate flavor, which is used to pipe hydrangea petals onto the cakes.
To create the display, you'll need polystyrene balls, cocktail sticks, and lots of herbs and foliage to bring the display together.   
Marshmallows are a great ingredient to incorporate into a cupcake recipe. Vanilla-flavored cupcakes make up the base of the recipe whilst a green buttercream frosting is used to create 'grass' on the top of the cupcake. 
The marshmallows are cut into slices and the sticky parts are coated with different colored sprinkles. These colorful sides of the marshmallows will be used to resemble individual petals.
Arrange the petals on the top of the cupcake and place a spice drop candy in the middle. 
You can display the cupcakes on a tray and use the leftover green frosting to create stems and leaves around the cupcake bases. 
Simple is sometimes the best way to go when it comes to dessert. With this basic recipe, you can produce a light and tasty cupcake sponge with a hint of vanilla essence.
Any buttercream can be used to top the cupcakes, but a simple vanilla buttercream means the edible flowers can take center stage here. 
Gluten-intolerant people don't have to miss out on the cupcake party at your dinner party. Either make a gluten-free sponge mixture or you can use a store-bought cake mix and frosting to make these flower pots. 
The cake is baked into terra cotta plant pots, icing is spread on the top of the cake along with crushed cookie crumbs. Lollipop sticks and different types of candy can be made into 'flowers' sticking out of the sponge.
Ensure these are also gluten-free to make them safe for your guests.  
Although this is a longer recipe, it produces a beautiful cupcake with a light and delicate taste. To create these flavors, fresh strawberries are made into a puree and mixed into the sponge batter along with vanilla extract. 
Cream cheese frosting sits on top of the cupcake, also containing hints of vanilla. Buttercream flowers (see also: Korean Buttercream For Sugar Flowers)are finally piped onto the top of the cupcake using 'peach', 'dusty rose', and 'mint green' colors.
These flowers can be any of your choices, but the ones used here are roses and hibiscus flowers. 
Do you have vegan guests coming over for a dinner party? Try out these delicious vegan vanilla cupcakes to make a great impression. In place of the usual dairy ingredients soymilk, canola oil, and apple cider vinegar are used for the sponge. 
The light and fluffy buttercream are made with vegetable shortening and soy milk, you'll need to make a purple and green batch of icing to create roses for the top of the cupcakes. Glittery sprinkles are optional, but make a fantastic edition! 
Looking at sunflowers makes everyone feel warm and happy! We love this sunflower cupcake recipe, perfect for a spring dinner party.
This recipe means you can use any base flavor of cupcake you like, yellow funfetti icing is piped on the top to resemble the petals of the sunflower. 
To go a step further, green icing is piped on the sides to resemble leaves and chocolate sprinkles are placed in the center of the cupcake to mimic the sunflower seeds. 
We love how these cupcakes look, they are elegant and effective! Vanilla frosting is piped onto any cupcake base of your choosing.
Pink and white candy melts are used here to form the petals of the tulips, always make sure that you make extra petals to allow for breakages. 
Yellow and black licorice sticks can be used to make a realistic center for the middle of the tulip. Tasty and beautiful. 
If you're looking to experiment and test your icing skills, try them out by making these vanilla daisy cupcakes.
The cupcake batter is made using classic ingredients as well as Greek yogurt which adds to the creaminess and helps to keep the sponge light and moist. 
A light cream cheese frosting is used to create the yellow petals and yellow food coloring is needed to add a separate batch of frosting for the center. This is a great time to practice getting piping right as the petals are easy to form. 
Flowers made from chocolate? Yes, that's right! These cupcakes are topped with flowers made from candy melts for a bright and pretty display.
The cupcakes use an instant lemon cake mix along with an instant lemon pudding mix for a light and zesty sponge. 
The frosting is a light and fluffy buttercream which should be piped in a single swirl onto the cupcakes with a horseshoe around the edge to help you form a ledge to assemble your flowers(see also: How To Make Buttercream Flower Cupcakes).
Chocolate flowers are made from sixlets or candy pearls and colorful candy coating and assembled around the top. 
Final Thoughts
There you have it, the best flower cupcake (see also '15 Remarkable Sunflower Cupcakes To Make For Your Next Dinner Party')recipes you need to try out for your dinner party.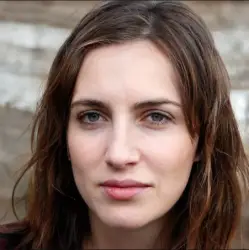 Latest posts by Anna Ingham
(see all)