Banana cupcakes are a special treat. They combine the flavor of decadent banana bread with the endless possibilities of frosting options.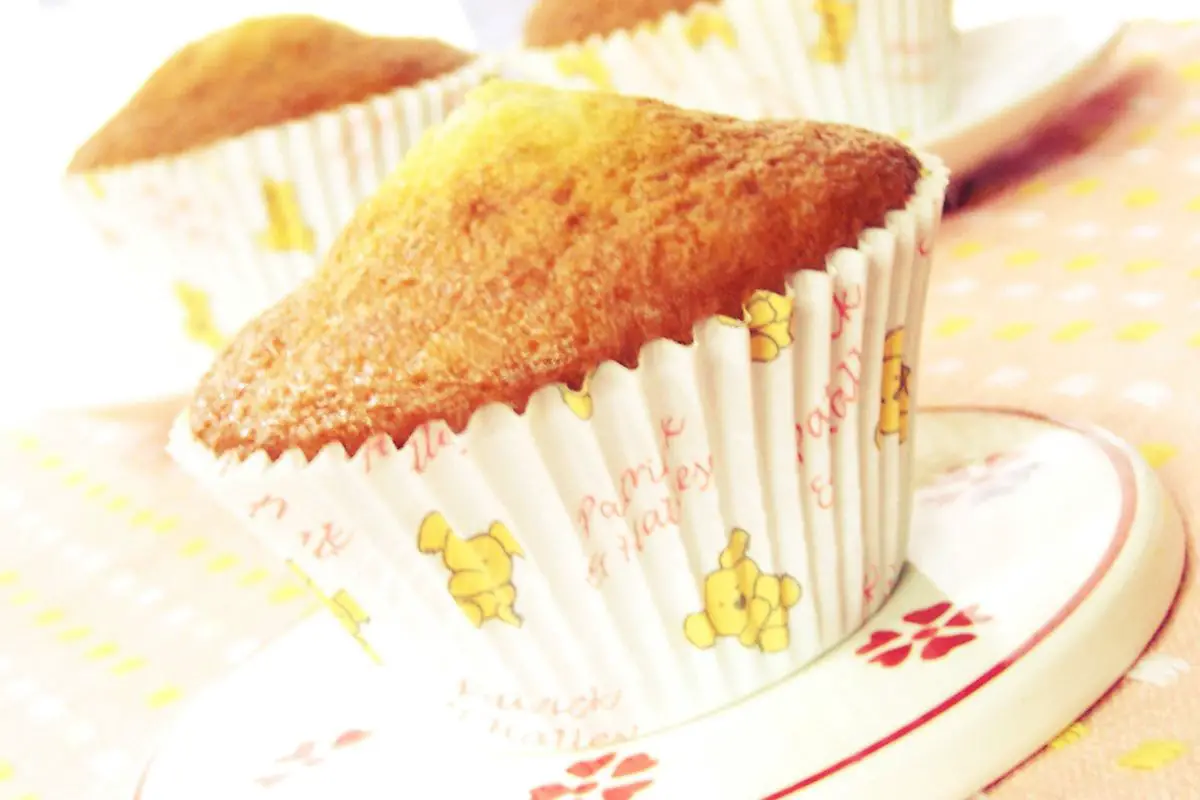 Try something different for your next dinner party. Instead of a fancy tart or labor-heavy tiered cake, try one of these remarkable banana cupcake recipes (see also '10 of the Best Mermaid Cupcakes You Have to Make Right Now').
Your guests will be pleasantly surprised at this unexpected indulgence. Here are 15 to choose from.
They are as amazing as they sound.
The sweet and spicy frosting contains fresh honey and ground cinnamon which is a perfect pairing with the bouncy banana sponge. 
This recipe is great because it gives you 3 simple steps to follow. The mixing of the batter takes just 10 minutes, so it won't eat too much into your party preparation time.
This is a really easy recipe to follow and includes an optional added caramel surprise. Add Mixed Spice and muscovado sugar to your batter to give the cupcakes a really rich flavor.
The end result of the cupcakes looks beautiful. Any dinner party (see also '15 Remarkable Flower Cupcakes To Make For Your Next Dinner Party') would be made special with a tray of these cupcakes being delivered to guests.
This recipe makes around 24 cupcakes, so it will be perfect for your dinner party and the following day!
The buttermilk in the batter ensures your cupcakes will turn out extra moist. These cupcakes are also a great option because the vanilla icing is made from scratch.
It requires the use of butter and pure vanilla extract; you will know exactly what went into these cupcakes without any hidden sugars or fats.
Your dinner guests will thank you for it – and fresh always tastes best.
Drizzle as much or as little icing on as you wish. They are sure to be a strong contender against the standard banana bread.
When people see their bananas beginning to turn brown or spotty, they automatically think of making banana bread.
This recipe, however, is said to become your new go-to. If you already have bananas, why purchase unneeded dessert ingredients from the store? 
The sour cream in this recipe makes the cupcakes much more moist and fluffy than regular banana bread. There is also a hint of cinnamon which takes them to the next level.
Using powdered sugar in the cream cheese frosting will make it smooth and much easier to work with. They will be incredibly decadent and perfect for serving to dinner party guests.
These are incredibly indulgent cupcakes. Your dinner guests will ask to take some home and will no doubt be talking about them at the next party (see also '15 Remarkable Sunflower Cupcakes To Make For Your Next Dinner Party').
They provide a moist, chocolate flavor, with the taste of banana bread we all know and love.
It is suggested to use quality cocoa for the chocolate frosting, and whipping cream rather than milk.
If there happen to be leftovers, cupcakes can be stored in an airtight container for up to 3 days. If there are unfrosted cupcakes, these can be frozen for up to 2 months.
This recipe has a difficulty rating of hard, so make sure to let your guests know you are an accomplished baker. These cupcakes will look incredible on the table, especially if you get creative with the decorating.
The batter contains a hint of cinnamon and a mix of light brown and granulated sugar.
There is a decadent dulce de leche filling, as well as caramel cream cheese icing. Any dinner guest would be lucky to have these served.
Caramel sauce is swirled into the batter of these cupcakes, with a caramel cheesecake flavor piped on top.
Crunchy toffee bits are scattered around the sides and they can be topped off with fresh banana slices or dried banana chips.
These cupcakes are a perfect dinner party treat. The crumb is extremely soft and the runny caramel just irresistible.
This is a simple recipe with a perfect reward at the end in the form of a sweet, creamy topping.
Hot cream is poured over the white chocolate until it begins to melt. Simply mix it together, refrigerate, and whip it up when you're ready to ice the cupcakes.
We like this recipe because it's time-friendly – especially when you have lots of other things to prepare for a dinner party.
The preparation time for these cupcakes is just 10 minutes and is a great option for guests with an egg allergy.
The passion fruit is an unusual yet perfect acidic pairing with the sweet banana sponge of the cakes.
The difficulty rating on these cupcakes is easy, so they're a great option if you're stuck for time before your party.
This recipe states that the cakes are not quite muffins and not quite cupcakes – call them cruffins. Whatever they're called, they would be the perfect addition to your dinner party.
Some large dollops of sour cream help to make the cruffins bounce and the crumb stay soft.
Tarte cherries are left whole in this recipe, and along with sweet white chocolate, every bite will be special.
The ingredients make around 15 cruffins, so a perfect amount to serve to your guests, as well as for you to slyly snack on whilst preparing the final few elements for your party.
The preparation time for these cupcakes is a little longer, but your guests will thank you for it. Be prepared, however, for them to ask for a doggie bag to take home with them.
Creamy peanut butter, Devil's food cake mix, and Dutch process cocoa powder is added to the mix of the banana batter to create the most decadent sponge.
There is also creamy peanut butter added to the icing. The cakes are then topped with salted peanuts and dried banana chips to add some interesting texture to the treat.
This is a great dessert for a dinner party (see also: 15 Easy Desserts With Few Ingredients To Make For Your Next Dinner Party)because taste-wise, it has everything you could wish for.
There is a perfect mixture of sweet and salty and the cupcakes will definitely be a conversation starter all on their own.
This recipe doesn't come with a frosting, though that gives you the flexibility and creativity to add your own. Some good pairings would be caramel or chocolate.
Because there is no frosting, it would be a great idea to freeze the cupcakes for up to 2 months if you have too big of a batch, or if you want to prepare them well in advance.
That said, the preparation time for these beauties is very minimal, so they would be a great addition to your dinner party.
Make sure to serve them as fresh as possible out of the oven when the white chocolate chips will still be oozing.
This is a lesser-known combination but one which would absolutely work. Carrot cakes are great, and banana bread is great, so why not stick them together?
The recipe uses demerara sugar, 4 eggs for the utmost moisture, banana, carrots, and raisins.
They are one of the more grown-up banana cupcakes, so perfect for a dinner party with guests who have refined tastes.
The cream cheese icing is certainly decadent, containing butter, full-fat cream cheese, icing sugar, and lemon juice. They will be your guests' new favorites.
These vegan cupcakes are fabulous if you have any dinner guests with allergies or a particular dietary requirement.
The recipe states that its magic ingredient is cider vinegar – its reaction with the baking powder makes the cupcakes light and fluffy.
The total preparation and cooking time totals 30 minutes, so if you're struggling for time on the day of your dinner party, they are a convenient option for a sweet treat.
A vegan vanilla buttercream would be a great addition to these cupcakes.
Blueberry muffins are a renowned favorite, so combining the succulence of the berries with the moist crumb of a banana cupcake is a match made in heaven.
This recipe uses yellow cake mix, bananas, eggs, oil, sour cream, vanilla extract, and blueberries, so the process is quick and easy.
The cream cheese frosting and decorative blueberries make these cupcakes a real crowd-pleaser at any dinner party.
Final Thoughts
That concludes the 15 most remarkable banana cupcakes to make for your next dinner party (see also '15 Remarkable Gender Reveal Cupcakes To Make For Your Next Dinner Party'). They are all mouth-watering so it would be difficult to choose just one!
Remember to always use ripe to overripe bananas in your batter. Green bananas are not near sweet enough and are hard to mash. The spottier, the better!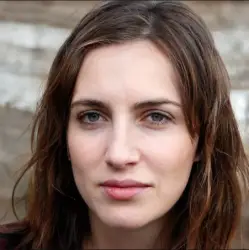 Latest posts by Anna Ingham
(see all)