If you enjoy the sweet chocolate and toasted coconut flavor combination that you can find in a traditional German chocolate cake, you will adore these flavors when they come in mini cupcake form! 
When you hear "German chocolate" you probably think that this is chocolate that has come from the country of Germany.
However, despite popular belief, the name "German chocolate" actually comes from a specific individual, not the nation. 
Samuel German developed a kind of bittersweet chocolate that is called German's Sweet Chocolate in the year 1852.
This chocolate is typically used in baking and is loved by many for the unique taste that it can give chocolate treats. 
Samuel German had one goal, he wanted to develop a new kind of chocolate that already included sugar so that bakers could use it with less effort. 
If you have never used German Sweet Chocolate before, you may find the taste a bit strange at first, but that doesn't mean that it is not delicious! 
The flavor of this chocolate is sweeter than semisweet chocolate and can be found in the baking section of most grocery stores, so you should have no trouble locating it.
If you want to go for a well-known brand of German Chocolate, you can't go wrong with Baker's brand. Baker's brand is also the brand that has the most widespread availability.
If you want to try some German chocolate cupcakes, then you have come to the right place! Here. we have rounded up the list of the top 5 easy German chocolate cupcake recipes for you to try right now! 
Keep reading to start your baking adventure! 
If you are looking for a classic cupcake to start off with, then this is the recipe for you.
This very simple German chocolate cupcake recipe is the perfect way to begin your baking journey as these are the simplest form of the cupcake to make, 
All of these cupcakes will be filled with a flavor that is like the ideal combination of chocolate and coconut, with neither flavor being more dominant than the other. 
If you are expecting the chocolate to be very dark and bitter, then you might be quite surprised at the flavor of these cakes.
When compared to the more popular semisweet cocoa that is used in most cakes, German chocolate has a far lower percentage of cocoa. 
The cacao content of semisweet chocolate can range anywhere from 58 to 64 percent, while the cacao content of German chocolate is only 48 percent if you buy the readily accessible Baker's brand.
The flavor of German chocolate is sweeter and less intensely chocolaty than regular chocolate.
These cupcakes may be made in advance and stored in the refrigerator for up to twenty-four hours. If you want your cupcakes cooled but not too cold, take them from the refrigerator thirty minutes before serving.
The ideal chocolate-based springtime treat is German Chocolate Cupcakes, which as you know are chocolate cupcakes topped with a luscious coconut pecan frosting.
Do not underestimate the delicious potential of this luscious coconut pecan icing for cupcakes, as this is the perfect way to top off these dessert treats. 
But what are you supposed to do if you have an egg allergy? Do you just have to avoid tasty dessert treats forever? Of course not!
There are plenty of egg-free German chocolate cupcake recipes out there, though this might be the best one. 
These chocolate cupcakes get their lift and fluffiness not from eggs but from the reactions that occur when baking soda and vinegar come into contact with one another.
By using this method, the fluffy texture of the cupcakes is maintained, so you can still get a light and airy texture even without using eggs.  
These German Chocolate Cupcakes include a frosting that is prepared with egg yolk, evaporated milk, sugar, coconut, butter, and chopped nuts, so if you do suffer from an egg allergy then this part of the recipe will not be appropriate for you. 
You can use whatever frosting you want on these cakes though, so if you have a favorite then top off the cakes with that. 
If you do use this frosting recipe though, expect a velvety texture that is ideal for dousing cupcakes in. Be sure to let it cold completely before applying it to the cupcakes, or else it will slip right off.
There are only a few variations of the classic German Chocolate cupcakes, as these kinds of cupcakes need to have a few key ingredients to fit into this group of cakes.
Because of this, many bakers choose to make the frosting different rather than the cake itself. 
While coconut frosting is a must for German chocolate cakes, if you want to make the cupcakes even sweeter, you can ice the cupcakes with chocolate icing first! After this, you then add the traditional coconut topping over the icing. 
By doing this, each bite will have a delectable combination of chocolate cake, chocolate frosting that is smooth and creamy, and a topping that is sticky and gooey with coconut.
In each and every cake, you'll find a delectable combination of chocolate cake, exquisite chocolate frosting, and ooey-gooey coconut-pecan topping!
Like those with egg allergies, vegans often struggle to find dessert recipes that work for them (see also '15 Best Vegan Desserts To Make Today'). After all, almost all desserts call for the use of eggs and milk, which vegans cannot eat. 
Those who have just started a vegan diet may find that they are craving foods that they can no longer have. If you are looking for something sweet to satisfy these cravings, then this is the recipe for you! 
These vegan German Chocolate Cupcakes are without a doubt outstanding in every way.
In this recipe, rich chocolate buttercream is placed on top of fluffy chocolate cupcakes that have been frosted with handmade coconut-pecan icing! 
The sweetness of these cakes keeps building up in these layers upon layers of cake and frosting. But how can you get these flavors and textures without using animal products? 
The first step is swapping out the butter for vegan butter and shortening. You can't make fluffy and excellent vegan buttercream without this!
The frosting has a pleasant flavor since it is made with vegan butter, and the addition of shortening keeps it from melting even when it is at room temperature.
You will also swap out the milk for coconut milk. Using full-fat coconut milk in the cupcakes will give them a bit of additional richness.
Top the cupcakes with icing made of caramel and pecans and you have yourself some delicious vegan German chocolate cupcakes!
Anyone who is a fan of baking has heard of Ina Garten. Food Network star and publisher of many cookbooks, Ina Gerten is essentially the queen of baking in the USA. 
The Food Network website is filled with recipes that have been created by Garten, and you can tell that she is a lover of sweet treats and desserts. 
With so many German chocolate recipes to choose from, it can be hard to narrow down which of her recipes to try first, but we think this one is the best. 
This cupcake recipe puts a twist on the classic German chocolate cupcake by switching up the filling to give us a cake that's filled with mascarpone and topped with deliciously rich zinfandel buttercream. 
While all of this may sound fancy and technical, Ina Gerten prides herself on making recipes that are super simple and easy to follow. This is a recipe that anyone can try on a free Saturday afternoon with no problem. 
Summary
Any one of the above recipes for German Chocolate cupcakes will be perfect to make for your next family gathering, party, or whenever you are craving a sweet treat. 
When it comes to storage, these cupcakes may be stored at room temperature for about 24 hours if they are covered and the container is airtight.
After that, move them to the refrigerator and cover them so that they will keep for another four to five days. 
The longer that these cakes are kept in the forge, the drier they will get. If you think that the cakes will take you a while to eat, or you are bulk making them for a larger event, then you might want to freeze them.
You can freeze individual cupcakes for up to three months if they are securely wrapped before freezing. 
When you are ready to eat the cakes, simply let them defrost in the refrigerator.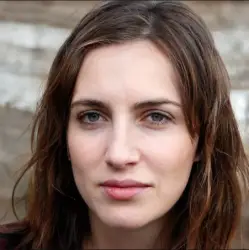 Latest posts by Anna Ingham
(see all)