Are you thinking about making some Oreo cupcakes and don't know where to start? Maybe you are looking for a new recipe to mix things up? Or are you curious and want to know more? No matter your reason, we are here with the answers for you!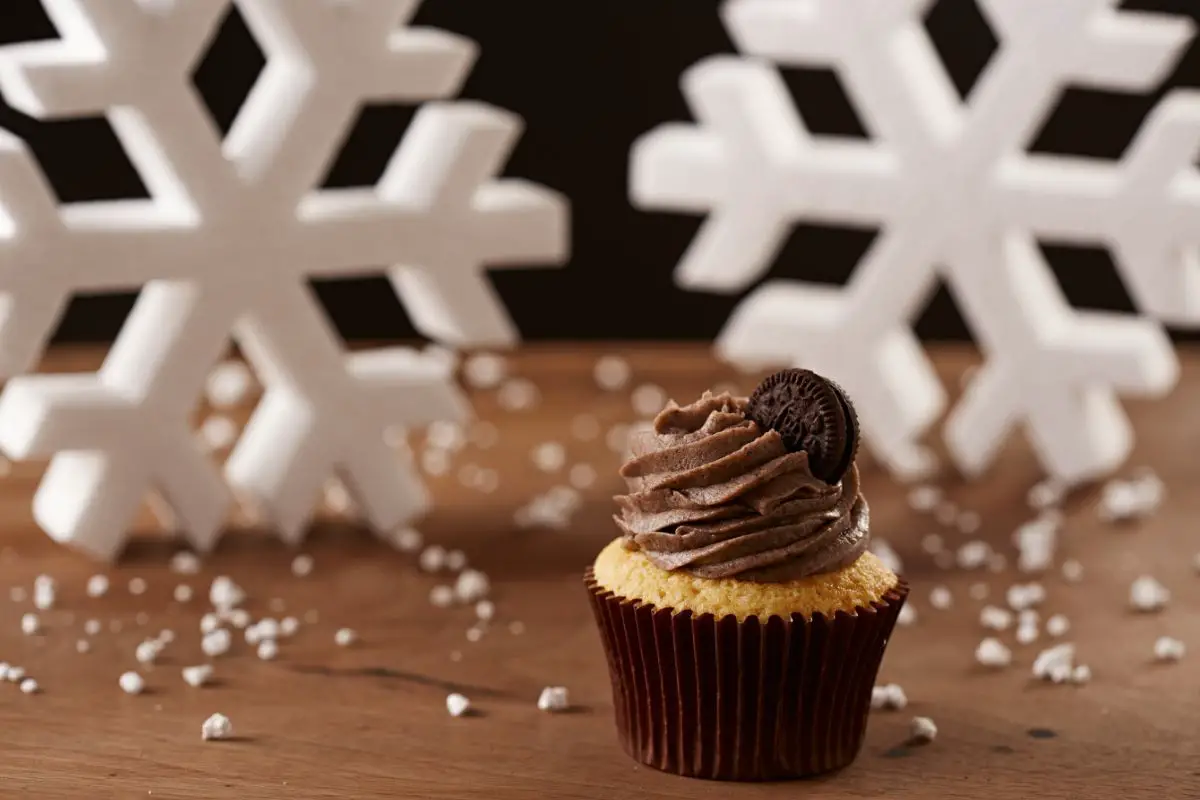 Finding a new cupcake recipe can be tricky. After all, there are so many recipes out there. You can head online to find some inspiration, but spend hours and hours searching, only to be left frustrated and overwhelmed.
You don't want to spend days trying different recipes to find the right one for you, but what other choice do you have?
Well, no more! Today, we are here with the answers for you! Keep reading to see 10 of the best Oreo cupcakes you have to make right now! All of these cakes are super delicious and simple for you to make. So let's dive straight in and start our list today!
First up, we have these delicious, and super easy Oreo cupcakes! These are packed full of crushed Oreos, giving you lots of wonderful textures to enjoy. It's a lovely treat when you bite into the cupcake and get a delicious chunk of Oreo!
Just make sure you chop them up fairly small to avoid large chunks in your cupcake. Smaller is better here! 
These cupcakes take no time to make too, making them the perfect recipe to whip up quickly! In just over half an hour, your cupcakes will be ready to go!
Just make sure you leave them to cool fully before you add the buttercream to the top for an easy application. 
This is the perfect recipe for vegan Oreo cupcakes! Oreos are a firm favorite when it comes to vegan cookies, so why not turn them into delicious cupcakes? The chocolate Oreo cupcakes are super easy to make (see also '10 of the Best Dinosaur Cupcakes You Have to Make Right Now')!
The hardest part is creating a flax egg (mixing flaxseed with hot water), but once you have done it once, you quickly become a flax egg master! 
Although the recipe calls for soy milk, you can use other plant-based milk if you prefer. We used oat milk when making this recipe and it worked perfectly!
You can also substitute the cider vinegar for lemon juice if you prefer too. The recipe can be adapted fairly easily to suit what is in your pantry. 
If you are gluten-free (see also '15 Best Gluten-Free Desserts To Make Today') or are baking for a gluten-free friend, then we have the recipe for you! These gluten-free Oreo cupcakes are delicious and pair beautifully with cookies and cream frosting.
The vanilla cupcakes are filled with chopped Oreos and cookies and cream frosting that makes them truly divine! 
They are super moist too, and perfect for a child's birthday party, or any special occasion you want! Although Oreos are not listed as gluten-free, they are made with oats which many believe makes them gluten-free.
If you are unsure, it is best to speak to the manufacturer directly, or you can purchase gluten-free chocolate sandwich cookies online for peace of mind.
If you love chocolate cupcakes, then you are sure to love these Death by Oreo cupcakes! These do take a little longer to prepare than the other recipes we have looked at but trust us, they are worth it!
You can enjoy 24 rich and indulgent chocolate cupcakes with an Oreo at the bottom of them!
While this might seem unusual, it does work! You also have chopped Oreos in the chocolate cupcake mix with a buttercream that is filled with finely chopped Oreos.
You get a fantastic texture by adding chopped Oreos and plenty of chocolate to satisfy your sweet tooth!
If you liked the sound of our earlier recipes, then you will love these ultimate Oreo cupcakes! The triple chocolate cupcakes feature loads of Oreos throughout the cake, and an Oreo vanilla frosting you are sure to love!
What sets these cupcakes apart from others is the indulgent chocolate sauce poured over the top. It elevates the cupcakes and makes them perfect for a party or a special treat!
What we love about this recipe is how easy it is. You can use a box of chocolate cake mix, speeding up the process and delivering you fantastic cupcakes every time!
You can also substitute any ingredients you want to for them to work for your diet too. In just four steps, you can have delicious Oreo cupcakes that are super decadent and indulgent. 
These soft and fluffy cupcakes are easy to make and come packed full of Oreo cookie pieces! The Oreo buttercream on top completes these cupcakes and is sure to satisfy your sweet tooth! 
The recipe is super easy to follow and will leave you enjoying cupcakes before the afternoon is over! You can also adjust the quantities easily to make as many as you need. It's the perfect recipe to follow for a party or an event! 
When making these cupcakes, try not to overmix the batter. Doing so will ensure that your cupcakes have the light and fluffy consistency we all crave. After all, you don't want to bite into a cupcake that isn't light and fluffy, do you?
If chocolate cupcakes aren't your thing, then try these vanilla Oreo cupcakes! There's a hidden Oreo at the bottom of the cupcakes that gives you an unexpected crunch and a firm bottom to build your cupcake on. 
Paired with a delicious Oreo buttercream and finished with an Oreo on top, they are the perfect cupcake for anyone that loves munching on a whole Oreo!
The recipe is super easy to follow and can be customized to add any flavor you want! We love them as they are, but if you want to get creative, go for it! 
Just be sure not to add the final Oreo to the buttercream until serving, as the Oreo will go soft if it is left sitting on the buttercream for too long. 
If you are following the Keto diet, you can still enjoy a delicious cupcake! This Oreo cupcake recipe is easy to follow and leaves you with fantastic-tasting cupcakes.
The ingredients are a little different from other recipes we have shown you but don't worry, most of them are widely available online! 
Be sure to follow the recipe and your cupcakes will be moist and delicious!
The Oreo cookie crumble used sets this apart from other recipes and is proof that no matter the diet you are following, you can enjoy a delicious cupcake and your favorite cookie! 
If you love peanut butter, then you are sure to love these peanut butter Oreo cupcakes! The cupcakes feature a swirled chocolate and peanut butter frosting you are sure to love!
And while they might look super technical to make, they are actually quite simple! 
Instead of using standard Oreos too, you can use peanut butter ones! These will give the cupcakes a delicious hit of peanut butter without overwhelming the chocolate cake and its flavors.
Thanks to the use of a devil's food cake mix too, the cakes are super easy to make! In no time at all, you can blend peanut butter, chocolate, and Oreos together for a taste sensation! 
Finally, we have this delicious banana golden Oreo cupcake recipe for you to try! This is a little different from the other cupcakes we have shown you, but tastes fantastic!
These fluffy banana cupcakes are finished with a Golden oreo crust you are sure to love! 
Instead of standard Oreos, you will use Golden Oreos and some ripe bananas to create delicious cupcakes. The recipe is super easy too, thanks to the box of cake mix used.
You could make the cupcakes without the mix if you want, but we think it's easier to save yourself time and use the box! 
These cupcakes aren't as rich as others on today's list too, making them perfect for anyone that doesn't enjoy chocolate or wants a light and fluffy cake instead (see also 'How To Make Jello Cake').
Don't forget to use ripe bananas (with brown spots) for the best taste! They are also far easier to mash than unripe bananas (see also '15 Delicious Banana Desserts You'll Love To Make!'). 
Final Thoughts 
And there you have it, 10 of the best Oreo cupcake recipes that you should try! Whether you want to make vanilla cupcakes, rich chocolate ones, or add some peanut butter, we are sure you will have found a recipe to suit you!
Don't forget to follow the instructions carefully and check out each recipe for handy tips and tricks. These will make the baking process even easier for you and will leave you enjoying delicious cupcakes! 
Why not try one of the recipes today and see how you get on?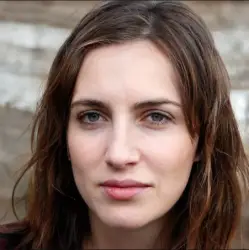 Latest posts by Anna Ingham
(see all)