If you are planning a dinner party for your friends and family, cupcakes could be the perfect dessert option. You can make them ahead of time which means you can spend more time with your guests and less time in the kitchen.
You can also plan the flavor of the cupcakes to fit with the theme of your party.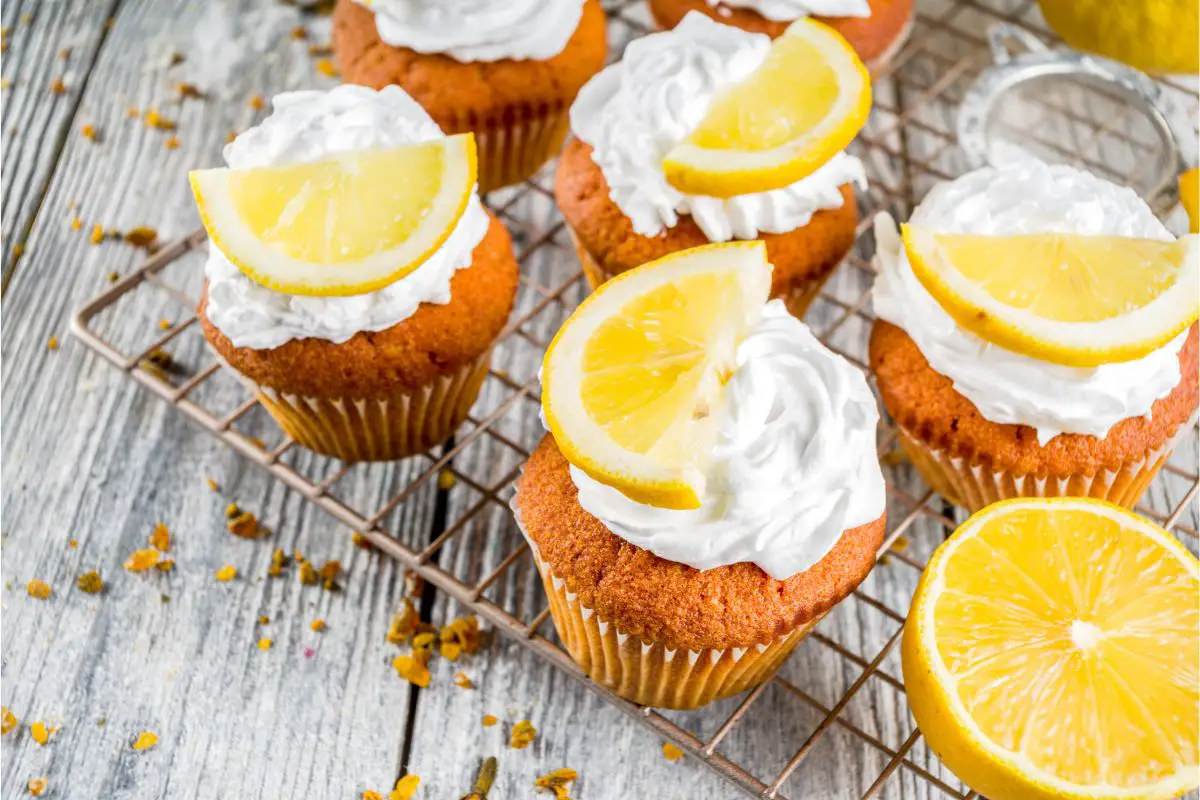 We have put together this list of the best cupcake recipes for you to try out for your next dinner party (see also '15 Remarkable Sunflower Cupcakes To Make For Your Next Dinner Party'). Keep reading for some tasty inspiration. 
Before-dinner cocktails are great, but what about after dinner cocktail inspired cupcakes? These cakes are sophisticated but fun, and look amazing. The sponges are stuffed with a vodka and passion fruit curd and topped with vodka buttercream frosting.
It's a boozy dessert with the perfect balance of flavors. Each cupcake is topped with a wedge of passion fruit. If your guests want extra passion fruit flavor they can scoop out the seeds and eat them, or add them to the top of their cupcake. 
Once you get the hang of these cupcakes you can have a go at making different cocktail flavors – why not try a sex on the beach cupcake or a pina colada cupcake? 
One of the great things about apple cupcakes is that the juice from the fruit makes the cakes nice and moist. The apples are so tender that they melt in your mouth, and the sponge is flavored with the comforting spices of cinnamon and nutmeg.
The salted caramel frosting is indulgent and sweet, the perfect accompaniment to the spiced apple cupcake sponges. You can use whatever variety of apple you prefer for your cupcakes, but Granny Smith apples work very well. 
These pretty cupcakes are a sweet treat that everyone will enjoy. The chocolate cupcake mixture is topped with a vanilla cupcake mixture to make a dual flavor cake.
The cake is then topped with a strawberry frosting which looks adorable and also tastes amazing. The combination of the three flavors is a perfect blend and is just like Neapolitan ice cream. These cupcakes are easy to make but look very impressive. 
Whether you're feeling festive or you just want to make an exciting batch of cupcakes, these gingerbread cupcakes are perfect.
They are sweet and spiced with a kick of ginger that will warm you up on a cold day. The sponge is fudgy and moist and the frosting is sweet and spiced.
The mini gingerbread biscuits on top look so cute and also taste great. Your guests will love these cakes and they pair really nicely with an after dinner coffee. 
If you are looking for the ideal cupcake to make for a Summer dinner party then look no further than these lemon blueberry cupcakes. The soft sponge is dotted with blueberries which burst with juice.
The lemon buttercream is sweet but also a little bit sharp, which makes the flavor of these cupcakes nice and balanced. If you want to make them extra special, scoop out a bit of the cupcake and add a secret lemon curd filling. 
If you prefer your cupcakes with a zingier flavor, you can add some lemon zest or some more lemon juice. Make sure that the blueberries you use are nice and fresh and in season so that they are sweet and juicy rather than sour and hard. 
These frappuccino cupcakes are a fun take on coffee cake. They have coffee flavor in the cake and in the frosting, with delicious chocolate drizzle and shavings on the top.
The coffee frosting looks like the whipped cream on top of a frappuccino and you can decorate them with a straw to make it look even more like a frappuccino. You can use a cupcake case and a straw in the color scheme of your favorite coffee shop. 
Turkish delight is an indulgent treat that works perfectly with the chocolate in this recipe. This recipe uses Turkish delight hot chocolate to get that perfect flavor. If you cannot get hold of this, you can use normal cocoa and flavor it with rose water.
The cupcakes are served in little hot chocolate cups and topped with a delicious chocolate buttercream. The final touch is a cube of Turkish delight on top of each cupcake. You could also add a secret filling of rose jam if you can get hold of any. 
If you love baileys then you will love these cupcakes. You can use any kind of Irish cream liqueur (see also '10 Tasty Irish Desserts To Make This Weekend'), but Baileys is iconic. The creamy, boozy flavor pairs perfectly with the bitter coffee and sweet chocolate.
The recipe is adapted from a classic vanilla cupcake recipe, but you can use a chocolate cupcake recipe as your inspiration if you want even more chocolate flavor.
You will need a total of three hours to make the recipe, which includes letting the cupcakes cool down completely before you try to decorate them. 
This recipe takes all of the classic flavors of a bahama mama cocktail and combines them into the perfect cupcake. With coconut, pineapple, orange and red berry flavors, you will feel like you've been transported to a tropical island.
This recipe is perfect for a summer dinner party, or a menu with tropical themes. They look very eye-catching, decorated with cherries and a slice of orange. 
White chocolate and raspberry is a classic flavor combination that everyone will enjoy. The sponges have raspberries in them as well as white chocolate. The white chocolate buttercream is smooth and sweet, and topped with fresh raspberries.
You can also sprinkle the cupcakes with freeze dried raspberries which look amazing against the white buttercream. Try to choose a cupcake case that complements the red and white color scheme of these cupcakes. 
If you have never tried Guinness chocolate cake then this is the perfect recipe for you. The sweetness and richness of the Guinness is a great pairing with the chocolate and the coffee. It creates a boozy mocha flavor that is deep and delicious.
You don't have to like beer to appreciate these cupcakes – the flavor of the beer blends really well with the other flavors.
You can decorate these cupcakes with chocolate shavings, chocolate drizzle, coffee beans, or a combination of whatever toppings you fancy.
These champagne cupcakes are perfect for an elegant and sophisticated dinner party. They would also make a great dessert for New Years Eve. They are decorated with gold sprinkles which looks beautiful.
The champagne flavor is delicate and subtle but will make your guests feel very special. You could serve these in gold cupcake cases to continue the theme.
You could also serve them with chopped strawberries, as strawberries and champagne go very well together. 
This recipe is indulgent and the perfect balance of sweet and salty flavors. If you love cookie dough ice cream then you will love these cupcakes.
They are made up of three different parts – simple and sweet vanilla cookies, a molten cookie dough center that melts in your mouth, and a fluffy cookie dough buttercream.
Your mouth will be watering as you make these cookies- you might struggle to wait until your guests arrive to eat them. 
These cupcakes are inspired by the flavor of delicious churros. They use melted butter which gives them the rich flavor of a deep fried churro, and cinnamon sugar for sweetness. Use chopped churros to decorate the top of the frosted cupcakes.
If you cannot find store bought churros then this recipe also includes instructions for making your own from scratch. 
You could take it even further and make some chocolate sauce and caramel sauce to drizzle over the top of your churro cupcakes. You could also dip the churros in sauce before adding them to the top of the cupcakes. 
If you are hosting a Valentine's evening for friends, or you just fancy a nice treat, then have a go at these Cupid's Cupcakes. The combination of sweet praline chocolate and fresh strawberries is heavenly.
The vanilla cupcakes have a nutella filling which is chocolatey and smooth. The strawberry buttercream is marbled with nutella to continue the chocolate flavor.
You can top these cupcakes with a strawberry cream truffle, a praline chocolate, toasted hazelnuts, or even a chocolate dipped strawberry.    
Summary 
Whichever cupcake flavor you choose, your guests will love their after dinner treat. You can get creative with the decorations and even experiment with different flavor combinations of your own.
Presentation is important, so you might want to have a practice run before you host your dinner party to make sure that your cupcakes look perfect.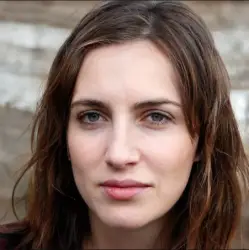 Latest posts by Anna Ingham
(see all)