Sunflower cupcakes are a breath of fresh air. They look amazing for any occasion, and are sure to impress your guests! 
By decorating your cupcakes with sunflower icing, you'll take them to the next level. Who needs boring cupcakes when you can make these?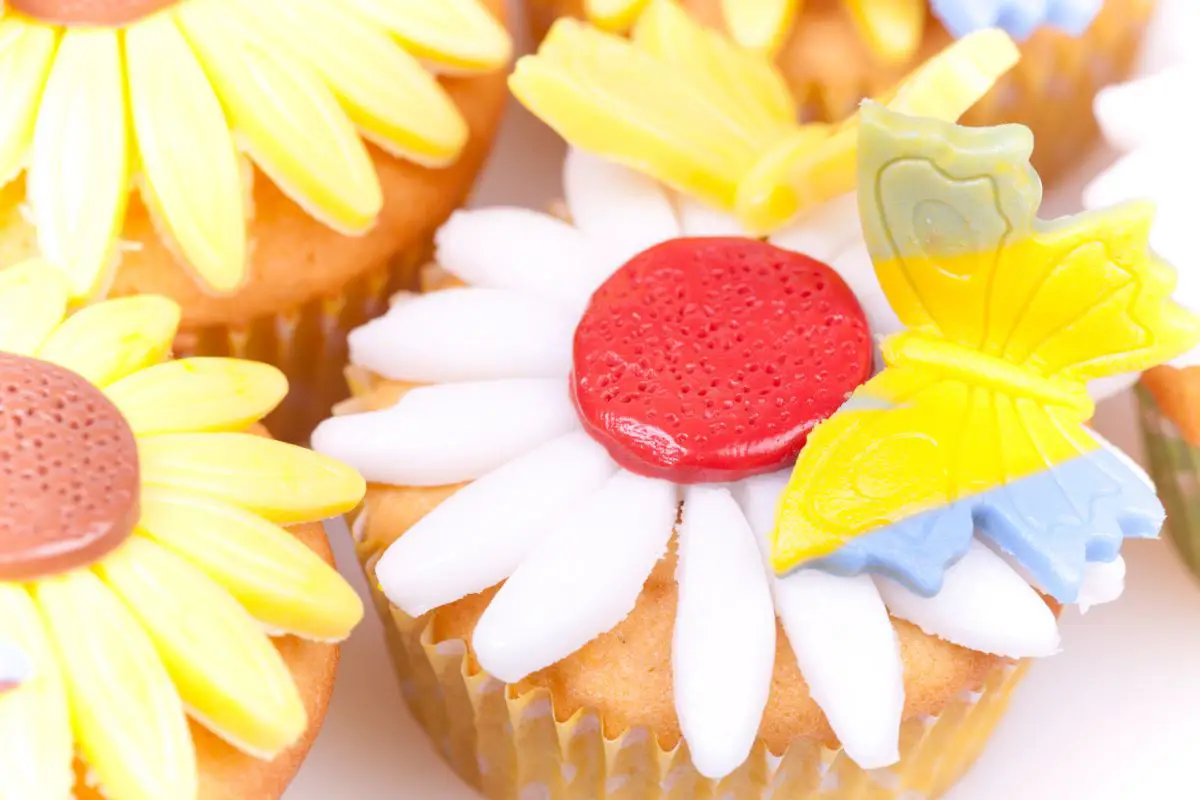 But what makes this recipe stand out from the rest? The chocolate sunflower seeds that make up the flower's center. That's inception if we've ever heard it! 
Today we're looking at 15 recipes for sunflower cupcakes. Don't think that you have to save them for dinner parties, either!
You can make them for picnics, birthdays, or even just a sweet weekend.
These cupcakes are little circles of sunshine. You can use whatever flavor cupcake you want to with them, piping vanilla buttercream on top of them to make the sunflower.
While this design might look intricate to begin with, you'll get the hang of it in no time with the right tools!
The recipe calls for beginner-friendly techniques that will fool your guests into thinking you paid a professional baker for them. Plus, they taste delicious. What's not to love? 
This next recipe makes 12 cupcakes and is rated easy skill level. Not only that, but they're also cheap to make – win win! 
All you need to do is make your cupcakes (this recipe makes vanilla) or buy some from the store, and whip up a batch of yellow buttercream.
This will be piped onto the cupcakes in a petal formation before the middle is filled with chocolate chips. 
Don't forget to put them in green cupcake cases to create the appearance of the leaves! 
Okay, these cupcakes are just so cute (see also '10 of the Best Dinosaur Cupcakes You Have to Make Right Now'). Almost too cute, in fact. This recipe makes a vanilla cupcake made from box mix, although you can use any cake mix you like!
You'll be making your own icing, and this always tastes better than store bought!
The buttercream sunflower petals sit on a white swirl of icing, and the center of the flower is made from a mini oreo.
How adorable is that? These give you the best of both worlds with vanilla cake and chocolate decoration. 
These sunflower cupcakes are as gorgeous as the flower that they're based from (see also '10 of the Best Dog Cupcakes You Have to Make Right Now'). The petals are made from vibrant yellow icing with roughly chopped dark chocolate in the center.
Make sure that you have a leaf frosting tip to make these perfect petals. 
The recipe makes a delightfully more-ish chocolate cupcake, so biting into it will look like the sunflower center has melted all the way down into the cake.
The icing is also both chocolate and vanilla flavor, giving you an explosion of flavors with every bite. 
Who better to get a recipe from than the Queen of Baking herself, Martha Stewart? These sunflower cupcakes are amazing to both look at and eat. 
You'll start by making or buying any cupcake flavor, as well as swiss meringue buttercream for the sunflowers.
Another recipe that you can follow from start to finish, it guides you through making a chocolate cupcake and vanilla buttercream.
These cupcakes are incredibly easy to make, taking less than two hours to make six. 
The center of the flower is made from crushed bourbon biscuit crumbs, so have fun bashing them into tiny pieces!
The petals are pipes with any piping tip you have, although a straight one would be best. 
Bright and bold, these sunflower cupcakes will brighten up any dinner party you hold.
The buttercream is colored with yellow paste coloring, which prevents the icing from getting too thin while maintaining its gorgeous color. 
Once you have piped plenty of petals around the side of your cupcakes, fill the middle with chocolate sprinkles. That's it – it really is that simple to make your sunflower cupcakes. 
This sunflower cupcake recipe is perfect for anyone needing to make a large batch of sweet treats for their many guests.
This recipe makes 24 servings within just 2 hours 20 minutes! Halving the recipe will halve the time, too.
This recipe takes you through making yellow cake mix filled with lemon curd to brighten your guest's day.
Once your cupcakes are made and chilled, pipe the sunflower petals and use chocolate chips as the flower's stamen. 
Imagine the look on your guest's faces when they bite into their dessert and get a sweet surprise!
This is a recipe for buttercream only, so make sure you have a recipe for cupcakes before diving into this one! The buttercream is so simple to make, you'll need no more than ten minutes to whip up a batch. 
To make the sunflowers, you'll need to smooth a layer of buttercream over the cupcakes and dip them down into a bowl of chocolate sprinkles to make the center.
Now pipe three layers of petals over this to finish off your sunflowers. 
If you're feeling extra professional, why not add some green coloring to the mix and pipe some leaves? 
This recipe is incredibly simple, yet the finished result could brighten anyone's day instantly.
These cupcakes use a green buttercream background so that any gaps in the petals are filled with green for the stalk and leaves. Clever, right?
Make sure that you have a leaf tip for your piping bag so that you can make these intricate petals!
The recipe also uses small cutters to make sure that you create the petals in a perfect circle, although you could freehand this if you're feeling confident. 
Now it's time for the center of the flower, and the recipe either calls for chocolate sprinkles or cookies. 
This recipe is best suited to anyone that doesn't want to go out and buy new tips for their piping bags.
You can use any tip to make these sunflowers by pulling the icing up from the cake to create a peak. 
The recipe calls for pre-made cupcakes, so find your favorite flavor in store and get to decorating! Alternatively, make some cupcakes in green cases for the stalks and leaves. 
Once you've finished the petals, use chocolate sprinkles for the center and green icing for leaves!
Our next sunflower recipe is ideal for people who have no time to spend hours making their dinner party (see also '15 Remarkable Flower Cupcakes To Make For Your Next Dinner Party') dessert. There is lots to cook for a dinner party – you don't have all day just to make one course! 
These cupcakes only take 25 minutes to cook and 40 minutes to prepare, and you'll have 12 servings. 
You can cut this time down even further by using pre-made cupcakes found at your local store.
Create the yellow buttercream, pipe on as many petals as you want, and finish with a pile of chocolate chips in the center for the stamen. 
Another beginner-friendly recipe, these cupcakes are every sweet lover's dream. They have plenty of icing on them, so don't worry about people complaining about dry cupcakes! 
The recipe calls for you to color your buttercream yellow and brown, although we think that chocolate icing will be better for the stamen. Plus, it would give you an extra flavor, too.
These cupcakes look difficult to make, but they are actually incredibly easy once you get the hang of it. Not to mention, they taste amazing!
Enjoy these cupcakes on even the gloomiest of nights and we're sure that they will brighten up your day!
This recipe looks a little more rustic and homemade, which is ideal if you are going for a less clean-cut theme for your dinner party. 
The cupcake is chocolate, so perfect if you're hosting a lot of chocolate-lovers. The deep brown cake also makes for an ideal stanem, so you don't have to use any additional ingredients here. 
These petals are longer which makes them look more homemade, but you can keep them short if you want a more professional look. 
These cupcakes are adorable, ladybug and all! This might be the one and only time that we don't mind a bug being on our meal during a dinner party. 
This recipe is very clever in its creation of the petals, with a circle of buttercream. This gives the yellow petals something to rest on, allowing them to lay perfectly as a sunflower's would.
The statem is made with a thin mint, although you could use any cookie you liked. Finish it off with a ladybug pick and you're ready to serve! 
Summary
Thanks for reading about our 15 remarkable sunflower cupcakes! We hope that you have found your dessert for your next dinner party, or had a burst of inspiration where you could bring these next. 
We love the subtle differences between each recipe. Just like sunflowers, no two are the same. Which was your favorite?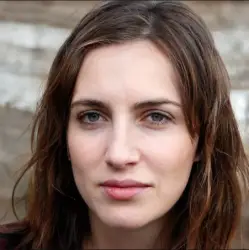 Latest posts by Anna Ingham
(see all)