If you follow a gluten-free diet, for whatever reason, you may have had to give up some of your favorite sweet treats in the process.
Fortunately, there are many gluten-free recipes that you can try for yourself at home. Gluten-free baking has come a long way since the dense, rubbery bakes of the past.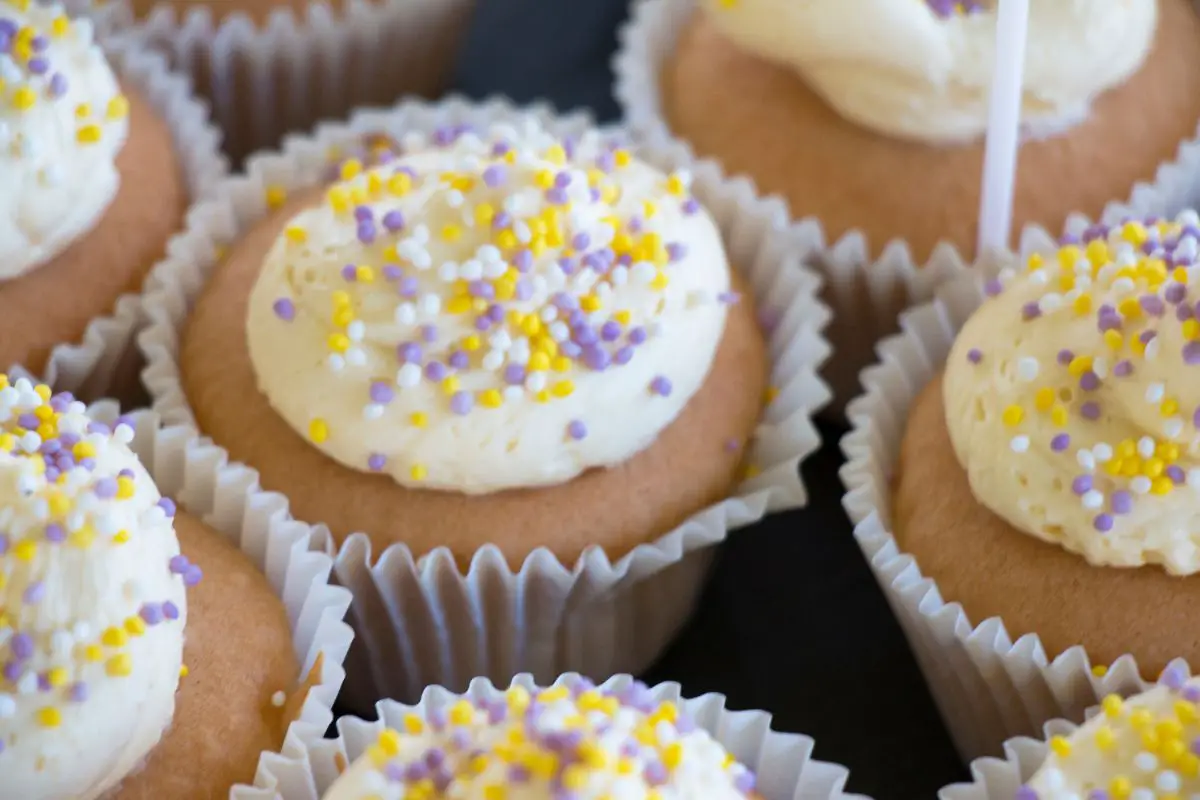 Now there are lots of alternative ingredients, like almond, coconut, tapioca, and oat flour that make it easy to make tasty gluten-free treats. As long as you have the correct amount of ingredients, you can make gluten-free bakes that taste just like the normal kind. 
An example of these is cupcakes, which everyone loves. If you are gluten-free and have had a craving for something sweet, or are whipping up something special for a gluten-free party, these cupcake recipes are sure to do the trick!
Whether you like classic cupcake flavors or prefer to experiment with something different, you're sure to find a gluten-free cupcake recipe that suits your taste below. 
Keep reading to find your new favorite gluten-free cupcake recipe! 
We'll kick off our list with these classic red velvet cupcakes. Each one of these is filled with cocoa flavors and cream-cheese notes, giving you a traditional red-velvet feel without any gluten-containing ingredients.
The recipe uses a gluten-free flour blend (see also '15 Best Gluten-Free Desserts To Make Today'), plant-based milk, and dairy-free buttercream. Don't worry, they are completely celiac friendly! 
The secret to the 'cream cheese' buttercream flavor is a little lemon juice for a gentle tang. You'll also need good quality food coloring to give the batter its red hue, and lots of it, so make sure you have enough beforehand.
As you won't be using eggs, you'll need the white vinegar to help the mix rise, so don't leave it out! 
Now we have a less common cupcake flavor, but a very tasty one regardless. Salted caramel is the perfect blend of sweet and salty notes. These cupcakes are full of these flavors without any gluten at all! 
The recipe uses ingredients you'll find in most cupcake recipes, so you'll probably have most of them lying around in your kitchen already. The difference here is that you'll be using gluten-free flour for the base instead.
You can even top yours with gluten-free pretzels for a satisfying crunch. Just make sure you take your time when you're making the caramel, as it's very easy to burn the butter. 
If you're looking for a healthier cupcake option (see also '15 Remarkable Homemade Cupcakes To Make For Your Next Dinner Party') that still tastes like a treat, you need to give this recipe a try! These cupcakes are made with Greek yogurt, diced apples, and a blend of yummy spices.
The nutmeg and cinnamon make these treats perfect for fall, as well as when the weather gets colder around winter. 
The frosting is a lot less calorific compared to other cupcake toppings, thanks to the sugar-free vanilla mix and stevia. These are great to whip up if you're watching what you eat, or if you are craving something sweet that's not too indulgent. 
Enjoy these cupcakes in the morning for breakfast, on the side of your regular latte, or just as a snack if you're feeling peckish throughout the day! 
These cupcakes have the buttery and sweet feel of churros, without any of the flour. The Paleo recipe is completely gluten-free, using peanut flour, maple syrup, and bananas to make each cupcake.
They are also topped with coconut frosting which has elements of honey and cinnamon running through each creamy swirl. 
You'll be rolling each cupcake in butter and coconut sugar, giving each bite a traditional churro taste without any gluten-containing flour.
This recipe specifically uses peanut butter, but you can swap it for almond butter if you prefer. Make sure that you have enough cinnamon on hand, as you will need a lot more than you think! 
If you're looking for a gluten-free treat that's also vegan-friendly, here's a recipe for you! Lemon and blueberry (see also '15 Delicious Blueberry Desserts You'll Love To Make!') are an underrated flavor combination. It sounds simple, but the blend of sweet and tart notes just dances on the tongue.
These cupcakes are fruity, sweet, and moist, particularly when you top each one with the 'cream cheese' frosting. 
The gluten-free flour and ground almonds keep the cupcakes gluten-free, while the coconut milk and coconut oil keep them suitable for vegans.
You'll need coconut milk to make the coconut 'cream cheese' frosting, but you can substitute this for coconut yogurt if you prefer. Top your cupcakes with fresh berries and lemon wedges for some extra flair! 
Here's another vegan recipe that's also gluten-free. You'll love tucking into these pumpkin-spiced treats around fall, but they are tasty enough to enjoy throughout the year!
The recipe technically says that these are muffins, but we'd argue that they look more like cupcakes. 
Nevertheless, these grain and gluten-free bakes are full of scrumptious fall-appropriate ingredients, like pumpkin puree, maple syrup, and espresso.
The espresso makes the cupcakes taste like pumpkin-spiced lattes, but you can leave it out if you're not a fan of coffee. 
A point to remember is to wait a little while before eating these, as the gluten-free ingredients can taste slightly dense beforehand. Feel free to add any extras that you like.
Dark chocolate and walnuts will pair nicely with the pumpkin notes, or even chopped apples and extra cinnamon for a fruity finish. 
This recipe makes cinnamon-flavored cupcakes that are topped with honey-flavored frosting. You might think that honey and frosting may be too sweet, but the cinnamon adds the perfect amount of contrast to make each bite sweet and savory. 
You'll be using a blend of gluten-free flour and almond meal, which helps to keep each cupcake moist on the inside instead of dense and cakey.
The coconut oil and maple syrup also help to prevent the cupcakes from drying out, as well as infusing the bakes with a caramel-like flavor. 
This recipe makes 24 mini (see also '15 Delicious Small Cake Cupcakes You'll Love To Make!') cupcakes, but you can use the mix to make larger ones if you prefer. Remember to make the frosting slowly, as it's very easy to add too much milk and end up with runny frosting. 
Now we have a cupcake recipe that's ideal for the start of spring, but you're sure to enjoy them no matter what the season is! 
Every one of these orange creamsicle cupcakes is light and fluffy, infused with gentle orange flavors. It's hard to believe that this recipe is gluten-free, but all of the ingredients are suitable for people that want to avoid gluten.
You'll only need a little over a teaspoon of orange zest to fill each cupcake with fruity goodness. 
The vanilla bean paste helps to add a sweet contrast to the cake and frosting. The topping uses stevia instead of icing sugar, so it's going to be runnier compared to the frosting you may be used to. 
The green coconut topping is optional, but we'd recommend using it to make each cupcake stand out. The coconut also gives the recipe a nutty sweetness that tastes amazing against the orange notes. 
Coconut and lime are a heavenly combination that tastes even better in these cupcakes! Each one of these treats is infused with zesty lime and topped with creamy coconut frosting.
You'll love how the nutty, sweet, and tangy notes meld with each other in every bite! 
These cupcakes are Paleo and gluten-free, so they're great to dish up to friends and family, as well as yourself. You'll need both coconut and almond flour for this, as the blend of flours prevents the cupcake from being too dense and cake-like. 
Bear in mind that the coconut cream icing is best eaten cold, so it's best to store the cupcakes in the fridge until you're ready to eat them.
If you're a fan of limes, feel free to add a dash of lime juice to the cupcake batter, as this will emphasize the zesty notes throughout the recipe. 
Being on a low-carb plan doesn't mean that you have to avoid treats entirely! These cupcakes have a little under five net carbs each, and are completely gluten-free! 
Most of the ingredients are common cupcake ones that you'll have somewhere in your kitchen, though you may have to find erythritol online or at health food stores, as this replaces sugar to keep the carb count low (see also '15 Delicious Diabetic Desserts You'll Love To Make!'). 
The combination of cocoa powder, coffee, and sugar-free chocolate fills each cupcake with scrumptious mocha flavors.
This recipe is also one of the easiest on this list as there's no frosting or icing required. You'll have tasty mocha cupcakes made in under half an hour! 
These cupcakes go well with a glass of milk, but they taste just as good on their own too. Remember to save a few chocolate chips to use as a cupcake topping! 
Final Thoughts
As you can see, there are loads of delicious gluten free cupcakes for you to make at home this weekend.
Perfect for birthday parties, baby showers, and all kinds of special occasions – you can rest assured that with any of the recipes above, you and your gluten free friends will having something super tasty to snack on!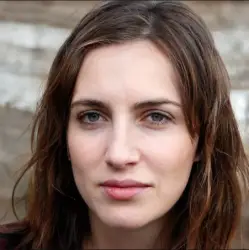 Latest posts by Anna Ingham
(see all)