Graduation. Graduation. Graduation! The word evokes so many emotions, but most of us can agree that a sweet treat is the way to go.
If you're planning a big party, this is your go-to recipe. Cupcakes are the best way to celebrate a special day, and these Graduation Cupcakes are just the thing for celebrating a special occasion.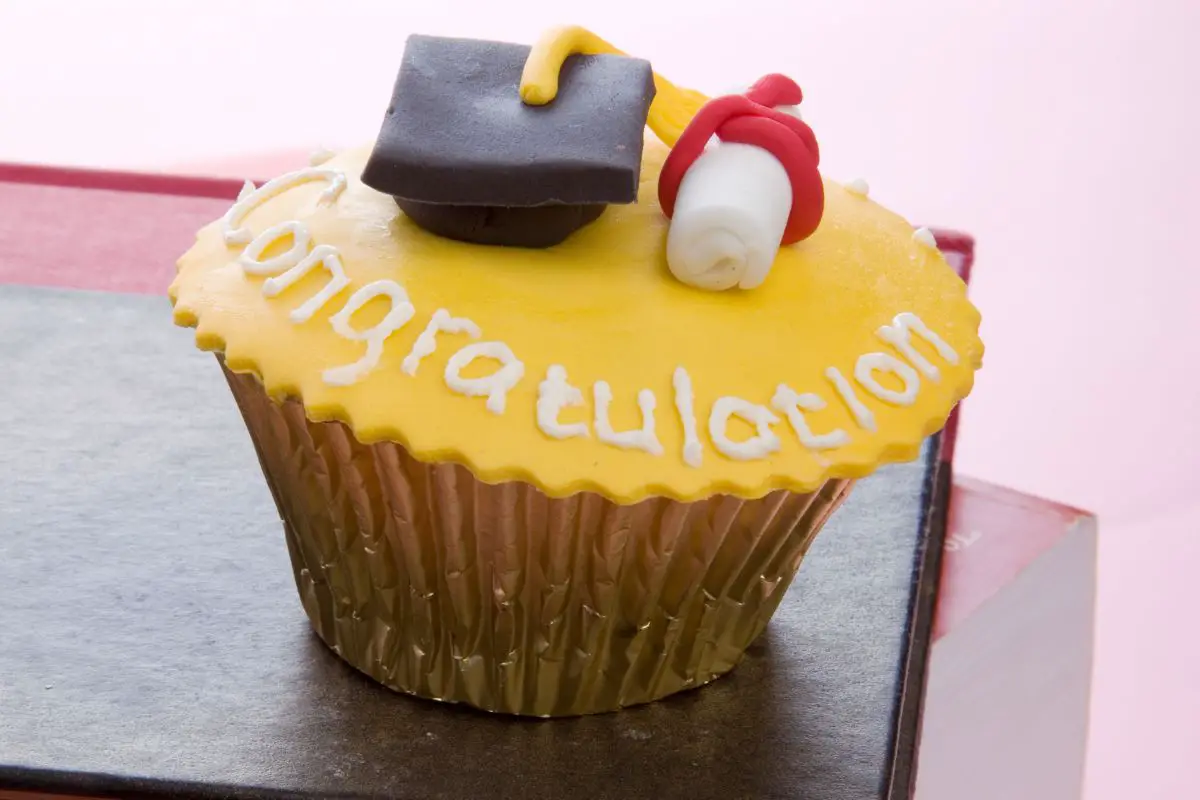 This guide will be covering some of the best graduation cupcakes which are lovely and trendy and some other unique options to choose from.
The list of 10 will give you a good variety of what you might want to bake or give you inspiration.
As graduation season approaches again many of us will be looking for various ways to celebrate this exciting time, especially as COVID restrictions have now calmed down and gatherings and graduation parties can now recommence!
Graduation cupcakes have become a super popular way to do this whether these are a present for a loved one who has recently graduated or for a graduation party/event.
These chocolate (see also '15 Remarkable German Chocolate Cupcakes You Have To Make!') graduation cupcakes are a great and obvious choice for your party or gift! You can't go wrong with chocolate, it is a popular choice and most people enjoy it.
The cute graduation caps on top of the cupcakes are a fun and special way to personalise this particular occasion.
These cupcakes are tasty, super simple to make and of course occasion appropriate!
For this specific recipe you can make 24 cupcakes which is a good amount if you are hosting a graduation party.
These cupcakes take around 1 hour 5 minutes, so a quick and easy option.
You can also personalise the top of the cap on the cupcakes with your icing to say whatever you like, for example you could write the person's name who's graduation it is. 
If you are looking to create a beautiful, edible graduation centrepiece for your party / event look no further!
Follow this link to create 24  vanilla cupcakes with a graduation cap decoration on the top to make these tasty treats and occasion appropriate.
These graduation cupcakes are quick and simple to make, taking a total time of only 2 hours 15 minutes for the preparation, baking and decoration. 
These vanilla treats are a perfect treat for your graduation party, this traditional flavour is usually a big hit with a range of people so it's a safe option also that most will be sure to enjoy!
The homemade graduation cap is a lovely addition to the cupcakes and makes the important even feel even more special and personal. 
If you're a chocolate lover, these are the perfect cupcakes for your graduation party. With these cupcakes you are bound to get your chocolate fix!
Chocolate cupcakes are perfect for all occasions, these are moist, fluffy and great fun.
Not only do they taste great but are also super easy to make taking only 2 hours and 5 minutes and 3 simple steps to create a whopping 24 servings!
This means you can cater for all of your guests in a short amount of time and have time to sort out the rest of the busy day that is graduation day.
You can choose whatever topping you would like on these cupcakes whether that be classic icing or a more personalised approach if you are having a theme, for example many choose to add a name or a cute homemade graduation cap.
These mini graduation cupcakes are a quick, easy and cost effective option for your graduation party, not to mention, super tasty!
These are perfect for a smaller gathering or graduation event as this recipe serves 4.
These cupcakes only take around 30 minutes to make which is perfect if you have lots to plan or this is a last minute job!
This option is vegetarian (see also '15 Delicious Veggie Desserts You'll Love To Make!') so if you yourself are vegetarian or know you have  a small number of guests who are vegetarian this is a great option.
It ensures your guests feel included and appreciated.
Only 7 ingredients are needed for these mini cupcakes so these are a cheaper option compared to some of the other graduation cupcakes on the market currently.
These cupcakes are decorated with a mini scroll to personalise the event.
These tasty chocolatey graduation cupcakes are perfect if you have a sweet tooth.
The pairing of the plain base of the cupcakes mixed with the chocolate candy graduation cap is a great one.
The rolo's and  plain chocolate squares to create the graduation cap means you are able to personalise the top of the graduation cap to say whatever you would like, for example a name or graduation year. 
Moreover, the use of the food colouring means you can choose your own colour for icing, this is another way to personalise your cupcakes.
For example using their school colours or favourite colour to make the day even more special.
This recipe caters to make 12 cupcakes which is a great number or a small gathering or event.
This is a quick and simple cupcakes method which only takes 5 simple steps to create these delicious graduation treats (see also '15 Delicious Babyshower Cupcakes You'll Love To Make!').
If you choose to pre purchase the plain cupcakes from a supermarket this speeds up the process even more as you just have to personalise and ice your cupcakes!
Graduation season can be a stressful time if you've been searching for a quick and simple yet delicious cupcakes recipe for your graduation party. We have the perfect recipe for you.
These mint choc chip ice cream and chocolate cupcakes are perfect for chocolate  and ice cream lovers!
These are super rich and moist cupcakes, with the ice cream boasting an extra smooth melt in the mouth, consistency.
These themed  cupcakes are bound to be a huge hit with guests of all ages. The adorable graduation cap on top of the cupcakes really makes them a special addition to any party or event.
With a total preparation, baking and decorating time of only 45 minutes these really are a great non time consuming option. This recipe serves 24. 
Celebrate your loved ones success with the light and delicious graduation cupcakes.
Not only do they taste delicious but are super quick and simple to make.
Using this recipe you can create 12 beautiful cupcakes in just 1 hour and 10 minutes using 6 simple steps.
The beautifully balanced mix of the fresh, light summer berries with the traditional vanilla is a heavenly one which is bound to be a hit with your guests.
Topped with beautiful graduation caps, these graduation cupcakes really are occasion appropriate.
It is also possible to decorate the top of the little graduation caps however you like therefore they can be personalised to your loved one.
Create these adorable graduation cap cupcakes in just 5 simple steps. These are perfect if you're looking for a quick and simple recipe for some tasty graduation cupcakes.
The use of M&Ms in this particular recipe means you can tailor these cupcakes to the school's colours to personalise the whole experience.
These cupcakes can be topped with a variety of different chocolates and designs, for example scrolls and graduation caps
These chocolatey cupcakes are sure to be a huge hit with your guests, you can mix and match which chocolate you want to use.
Celebrate your loved ones special day by created some delicious homemade, personalised graduation cupcakes.
These cupcakes are easy to personalise by choosing your favourite flavours and school colours.
With only 4 steps and 20 minutes preparation time  these are some pretty simple cupcakes to make.
Using this recipe you can create 24 delicious cupcakes, perfect if you are planning to host a graduation party or event. 
These are perhaps some of the cutest graduation cupcakes, perfect for your graduation party.
Each of these cupcakes are topped with a little smiling graduate, wearing a gown, cap and holding their diploma.
These can be personalised to look like the person graduating.
If these are being made for a graduation party these would make the perfect table centrepiece.
Although the decoration for these cupcakes take a little longer, they are definitely worth it so if you're feeling creative, why not give it a go! 
Final Thoughts
We hope this guide has helped you in your search for the perfect graduation cupcake for yours or your loved ones' graduation party/ event.
Whether you're a rich chocolate lover, vegetarian, or prefer lighter ,fluffier ,fruity cupcakes there's something for you in this guide.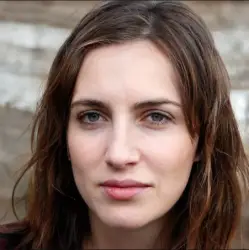 Latest posts by Anna Ingham
(see all)