Cupcakes are a great way to celebrate any party or get-together, and there are countless ways you can jazz them up into the statement piece of your entire buffet table. 
So, without further ado, let's take a look at some of the best mini cupcake recipes that you absolutely need to try!
When it comes to cupcakes, vanilla is the traditional flavor that has become synonymous with the dessert.
That is why this recipe is featured on the top spot of this list, due in part to the fact that it is a classic for a reason. 
What's more, you can also jazz up a vanilla cupcake in many different ways.
This particular recipe opts for a simple vanilla cream topping, dyed different colors with unflavored food coloring to create a light, attractive array of cakes that look as good as they taste. 
But if you are looking to go one step further, then why not consider additional toppings?
Some notable additions include sprinkles, fruit, maraschino cherries, and any number of other ingredients that can take a traditional cupcake from miss to hit in no time at all. 
What's more, you can use this to personalize the cupcakes for whichever occasion you might be celebrating, using different ingredients and colors to really inject some life and color into any buffet table. 
The other conventional cupcake flavoring is chocolate, and this is what this recipe showcases brilliantly – particularly how chocolate can be paired to really inject some excitement into a dessert. 
With a chocolate flavored cake base, and piped chocolate cream icing on top, this recipe shows how simple yet so effective these cupcakes really can be, and how with the slightest bit of decoration you can create something truly indulgent and attractive. 
You can really use any form of chocolate for these cupcakes, with each type bringing something a little different.
However, milk chocolate and cocoa is generally the chocolate of choice, due to the fact that it offers the sweetest taste, and most neutral flavor palette. 
However, whichever one you opt for, it all comes down to the topping.
Atop the chocolate, this recipe opts for multi-colored sprinkles to add a little bit of magic to this already charming, delicious cupcake. 
One common thing with cupcakes is the process of incorporating aspects of other desserts into the mix, and this is what this recipe does exceedingly well – taking the classic cupcake formula and combining it with a cheesecake (see also '15 Delicious Cheesecake Cupcakes You'll Love To Make!') flavored topping to create something truly unique and unforgettable. 
These really are a delightful little dessert, and one that would just as easily go great as part of a birthday buffet, or as part of high tea in a classy establishment, served with finger sandwiches and a light salad. 
Baked on a Graham cracker base, filled with cream cheese and vanilla extract, and topped off with a fresh raspberry, these cupcakes are light, fluffy, refreshing, and the perfect addition to any occasion. 
The best thing about cupcakes, other than the taste, is the opportunity they give bakers for experimentation with flavors and designs.
These orange dream mini cupcakes do just that, taking something so simple like a cupcake, and infusing it with orange cream and orange zest to create something light, fluffy, and mouth wateringly delicious. 
These look absolutely heavenly, and in many ways are the perfect summer dessert, offering a moist center laden with citrus juices, and the delicate orange cream on the top that literally melts in your mouth. 
Orange is often underused within baking, with many opting for lemons instead. But after one little bite of these cupcakes you will never go back to lemon again. 
Red velvet cake has become a much loved favorite in the world of desserts, offering something a little different to the usual chocolate and vanilla faire. 
These red velvet mini cupcakes pay perfect homage to this popular tradition, with a cocoa center, and a cream cheese topping to create something truly indulgent and delicious. 
Everything about this dessert is attractive and decadent, and the color scheme makes it perfectly suited for Valentines celebrations, or seasonal holidays with friends and family.
Or, for those who simply love the dessert, they make the perfect sneaky sweet treat to be enjoyed when no one is looking. 
Lemon cake is a much loved dessert, and one that offers creamy, light, zesty flavor combinations that make it a great summer dessert. 
These mini lemon cupcakes pay perfect homage to this classic dessert, creating miniature bite size snacks that deliver a powerful citrus burst that will leave you satisfied and hungering for more. 
Topped with an indulgent lemon buttercream icing, these really are the perfect light bite, adding a tangy treat to any buffet table or party occasion. 
A somewhat underrated flavor of cake, carrot cake has something of a cult following, and is loved by those who enjoy complex flavors and unconventional ingredients. 
These mini carrot cupcakes take this unsung hero and miniaturize them into the perfect, sweet cupcake treat – a perfect addition to the buffet table, or as part of a seasonal spread that would feel equally as at home in the spring as it would during the festive period. 
Incorporating dried fruit (see also '10 Tasty Pineapple Upside Down Cupcakes To Make This Weekend'), grated carrots, and your choice of spices and nuts, this really is an indulgent cake, and perfect for those who like a taste of something sweet without going fully indulgent with chocolate and vanilla. 
These are also great for decorating, with this particular recipe incorporating miniature edible carrots that can be placed on top for added appeal. Why not give them a try? 
Like the cupcake, the chocolate chip cookie is a staple of the dessert industry, and one that is beloved by everyone for its chocolatey goodness, gooey textures, and moreish flavor.
But imagine if you will, a combination of these two classic desserts? 
These mini chocolate chip cupcakes do just that, taking both ingredients and putting them together to create something truly unique and unforgettable.
What's more, they taste absolutely great, and make a great addition to a party food table, or as the centerpiece of a get-together. 
In terms of taste these are out of this world, but have the benefit of being less heavy and indulgent than other cupcakes on this list, meaning they leave plenty of room for seconds (or even thirds). 
Within Christian households, Easter is a popular annual event, when families and friends will often get together and celebrate the holiday period (see also '15 Best Easter Desserts To Make Today').
So what better way to celebrate this time in the year than with cupcakes? 
These mini egg cupcakes perfectly capture the spirit of rebirth and new adventures than with these indulgent chocolate cupcakes, coated in soft buttercream, and adorned with crunchy chocolate eggs? 
These look so intricate and attractive, but are in actual fact very simple to make, and after one bite your guests will be praising your baking skills and begging you for the recipe. 
You can jazz these up in whatever way you like, adding toppings like chocolate corn flakes, or any other crunchy cereals to create that perfect mix of textures and flavors. 
Last on this list, but by no means least, these rainbow mini cupcakes are the perfect injection of color and character into any birthday party or family get-together. 
With a gorgeous vanilla flavor base, and adorned with rich buttercream and multi-colored sprinkles, this really feels like a taste of the spring/summer period, and can be a great, eye-catching centerpiece to any celebration – no matter how big or small. 
It is the color that really sells these cupcakes, and they just look so appealing and attractive to the eye. What's more, when your guests take one bite they will quickly be back for more!
Probably best to make a few batches!
Final Thoughts
And there we have it, everything you need to make the best mini cupcakes (see also '15 Delicious Small Cake Cupcakes You'll Love To Make!') for your get-together or birthday party!
Cupcakes can be a great statement piece for a buffet table, and can be a great way to experiment with toppings and flavors while baking. 
So if you are looking for the perfect addition to your party, then why not give some of these recipes a try? Something tells me you won't be disappointed!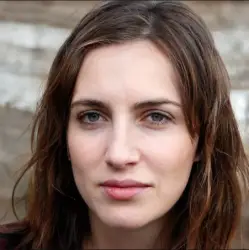 Latest posts by Anna Ingham
(see all)