What could be better than spending the weekend making some delicious unicorn cupcakes?
Although some of these might look intimidating in terms of decoration, they're actually pretty easy and fun to put together. 
Whether you're baking up a storm for a birthday party or just feel like making something a little fancier, these recipes have got you covered. Simply keep reading to find out more. 
If you truly want to make something fun, eye-catching and innovative, then we recommend that you give these galaxy unicorn cupcakes a try.
These ones are great if you're only just getting started out of your baking journey, because the skill level is beginner. 
It's great if you're also a big lover of the color purple, as this makes up the majority of the color scheme. But, once you take a bite, you'll be able to see the blue, orange and pink swirls of unicorn based goodness. 
We also love that the actual color of the cupcake itself is purple too, as it's super eye catching and fun. If you want to make these unicorn cupcakes gluten free, it's super easy, just substitute the regular flour with a 1:1 type of gluten free variety. 
If you're looking for something slightly more elaborate, then we think that you'll struggle to find something more eye-catching than these unicorn horn cupcakes.
These cupcakes really stand out from the crowd, with their vibrant colors, not to mention the swirly pink horn they're decorated with. 
This cupcake is listed as being intermediate level, so it might take a little more time to get right. Don't worry though, as the instructions are really easy to follow, and you'll be baking up a storm in no time. 
The cake batter itself also looks amazing, and has a combination of three different colors in the mix. This helps to give the cupcakes a marbled effect that we absolutely love.
It's also sure to taste really good too, as the batter has a vanilla base that is absolutely to die for. 
We think that these cupcakes would be perfect for a birthday party, as they look just like little unicorns, with ears and everything. No little girl could resist these, as they're almost too pretty to eat. 
They're slightly more pastel in terms of color, and have a gold horn that looks truly majestic. We would say that the skill level for these cupcakes is somewhere between intermediate and advanced, purely because the design is so elaborate. 
We really love the vibrant green color in these cupcakes too, which really stands out. For a finishing touch, they've sprinkled them with similar colored funfetti style sprinkles. These give them the perfect finish. 
If you're looking for something with brighter, lighter, pastel colors, we've got the perfect unicorn cupcakes for you. These are great for those who like to keep things a little more subtle, and aren't big fans of the galaxy effect. 
The great thing about these is that they're also great for all of the beginner bakers out there. They're super easy to make, and you'll have lots of fun shaping the twirly whirly unicorn horn that sits on top of them. 
To give it the perfect pastel finish, they've encased these pretty cupcakes in some pink containers, which we think works really well with the color scheme.
These cupcakes are also great to bake if you just want to focus on the decorating rather than the actual mixture.
 For this recipe, you can just pick up a Betty Crocker cupcake box from your local store. Then you and your kids can have fun making the pastel icing. 
We've never seen anything like this cake recipe before. This pull apart cupcake cake is truly magnificent to behold. It's actually much easier to make than you might think too, and just involves placing your cupcakes in the right direction. 
With some simple vanilla butter frosting, you can pipe your unicorn to perfection. You'll need to use plain white for the body of the unicorn, and then choose a multicolored frosting color combination for the mane and tail. 
For the unicorn horn, you don't need to worry about shaping it yourself, as you can simply use a twisted lollipop instead. As well as this, they've used some simple black licorice for the eyes. What could be easier? 
We can't guarantee that the unicorn will stay whole for very long, however, as everyone will want to dig into this cake. 
If you're looking for something a little more unusual, you could try your hand at making these super tasty cookie cupcakes.
That's right, there is such a thing as cookie cupcakes. They're made in a cupcake tray just like regular cupcakes, but they pack much more of a crunch. 
The best thing about these is that they only take a total of 23 minutes to make. Because the mixture is much denser than regular cupcake batter, the colors are much more vivid too, as you can see from the intense reds and greens. 
We really love how much these cookie cupcakes stand out from the crowd, and the plain vanilla frosting makes the perfect contrast. 
If you want to make something that's a little more elaborate, and well, big, then this giant unicorn cupcake recipe is perfect for you. The handy Youtube tutorial is also great for showing you how to get the piping just right. 
We also absolutely love the color combination of blue, pink, purple, and yellow, as it gives us all of the pretty pastel vibes.
This giant cupcake is great if you have a birthday party coming up, and you want to make something truly eye-catching and special. 
We don't think you'll believe us when we tell you that this spectacular cake only takes a total of 30 minutes to make, but we swear it's true! It's also beginner friendly too. 
We bet you thought that you'd never hear those three words in the same sentence, but these cupcakes are truly spooktacular!
If you're looking for something a little different to make this holiday season, why not try these halloween unicorn cupcakes? 
There are two different designs here that you can follow, one of which features a super fun zombie themed unicorn, complete with green face and bloodshot eyes. The other design is a devil unicorn, and is red in color, complete with horn. 
We love how bright and vivid the colors are, and they look incredibly fun to decorate. You could make these with the kids on the weekend ahead of a halloween party. Everyone is sure to love these innovative little cakes. 
Now that we're getting into the holiday spirit, why not try whipping up these Christmas themed unicorn cupcakes too? These are perfect for Christmas time, and would make a perfect dessert for parties. 
The unicorn here has been modeled after a reindeer, complete with antlers. Don't worry about having to shape these yourself though, as all you need to do is pick up some pretty gold cardboard ones. 
This recipe features an incredibly decadent chocolate cake batter, along with chocolate buttercream frosting. There are two little ears on the cupcake, as well as a beautiful piece of holly. The horn here matches the color scheme perfectly, as it's a very vibrant gold. 
We'll definitely be whipping up these cupcakes this upcoming season. 
If you're looking for the perfect vegan friendly cupcake recipe, then we recommend that you try this one, which is absolutely perfect.
You honestly won't be able to tell that these have been made from alternative ingredients, as they're super delicious. 
For all of you out there who are lovers of pink, these are truly the perfect cupcakes for you. The beautiful pastel pink displayed by these cupcakes is so pretty. Our favorite thing is the glittery pink horn, which has some delicate flowers piped in the forefront. 
We honestly think that these might just be the cutest on the list, as they have little circles of shading on the cheeks that act as a blush. How adorable! 
Final Thoughts 
To sum up, there are loads of different unicorn cupcakes out there that you can make. If you're looking for the perfect recipe, simply take a read of our list above, and choose one that suits the occasion. 
Whether you're looking for a birthday cake, some Halloween treats, Christmas themed cupcakes, or something simple to make on the weekend with the kids, there's something unicorn themed out there for you.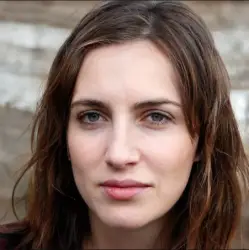 Latest posts by Anna Ingham
(see all)