If you have decided on a Disney theme for your wedding, then you are probably going to want to incorporate it into your wedding cake too.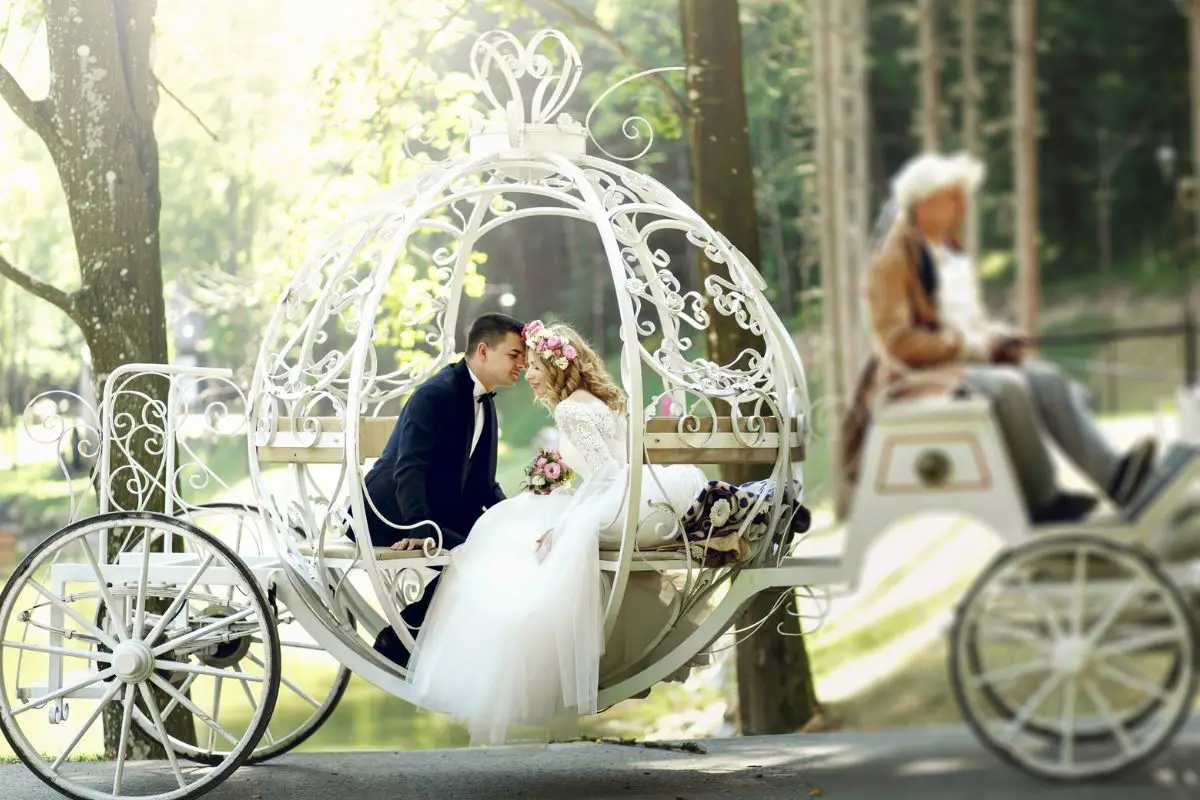 There is so much that can be done with a Disney themed wedding cake, such as a cake based on some of your favorite movies and characters or a cake based on the food served up across the Disney theme parks. 
With this in mind, we are going to be looking at ten particular recipes that can make for excellent wedding cakes at a Disney-themed wedding. Let's get started. 
Both the 2013 Disney film Frozen and the 2019 sequel Frozen II were highly popular animated movies, garnering popularity all over the world.
If the Frozen series is a Disney favorite of yours, then this cute Frozen cake could be the perfect way to celebrate a wedding!
This cake is a pretty choice as well as one with a Disney theme, thanks to the blue ombre layers on the inside and the white snowflake decorations on the outside.
To make this cake for yourself, you will need sugar, flour, egg whites, baking powder, unsalted sweet cream butter, vanilla extract and sky blue gel food coloring. 
For the vanilla frosting, you will need that gel food coloring, sweet cream butter and vanilla extract along with heavy whipping cream and powdered sugar. 
To make the chocolate snowflakes, all you will need is some Ghirardelli white chocolate melting chips.  
Any visitor of Disneyland will know the frozen dessert treat that is the Dole Whip, a soft serve dessert with the consistency of ice cream but without any lactose or dairy products. 
The classic pineapple flavored Dole Whip gets a cake makeover with this next recipe, which would be the perfect choice of wedding cake for lovers of the Disneyland Dole Whip. 
This cake features layers of fluffy and light pineapple cake along with pineapple butter cream, pineapple curd and some slices of fresh pineapple to top it all off. 
The refreshing nature of the pineapple Dole Whip dessert is recreated perfectly in this tasty cake, which would be a perfect choice for a summer wedding. 
Much like the aforementioned Dole Whip, Grey Stuff is another popular dessert treat to be found at the various Disney theme parks. 
Grey Stuff is a smooth and light whipped dessert that has a gray color and a vanilla and chocolate flavor. It tends to be served alongside other treats at the theme parks, such as on top of cookies or cupcakes. 
This recipe takes the popular Grey Stuff treat and turns it into a delectable cake, which- much like the pineapple Dole Whip cake- would make for the perfect wedding cake for frequenters of the Disney theme park who have developed an affection for the dessert. 
The Grey Stuff cake is basically an Oreo chocolate cake with a whipped cream base. Each layer of the cake features the infamous Grey Stuff sandwiched between the cake slabs, making for a chocolate lover's dream. 
When you think of Disney as a whole, it is hard not to think of the infamous Cinderella castle that introduces each of the movies before they begin. It also acts as the centerpiece of the Disney theme parks. 
Recreating the Disney castle is a great way to incorporate a bit of Disney magic into your wedding cake and whilst this particular recipe isn't the exact Disney themed castle- instead being a general princess cake design- it can easily be changed to make it look like Cinderella's towering palace if you so choose. 
Another snack that is well known for being served up throughout the Disney theme parks, the Ooey Gooey Toffee cake could make for a delicious and unique style of wedding cake for those who are fans of the dessert and want something a little bit different for their wedding. 
The cake is known for having a crispy outside and a soft, gooey inside as well as being topped off with ice cream, caramel, a drizzling of chocolate and some pieces of toffee.
For those who want to recreate this classic Disney theme park dessert, it is definitely worth trying it as your wedding cake. 
Minnie Mouse (see also: How To Make Minnie Mouse Cupcakes?)is a popular Disney character who is beloved by people across the world and if you are a particularly big fan of hers, then why not use her as inspiration for your wedding cake?
This recipe shows you how to make the perfect Minnie Mouse cake, which could easily be put on top of a tiered wedding cake as the top layer. You could also make some smaller Minnie faces to decorate your cake with. 
Get creative with this recipe, and the possibilities as to what you can do with the Minnie Mouse theme for your wedding cake are endless!
The second of three Frozen themed cakes that will be making an appearance on this list, this particular choice is another that is decorated with snowflakes and white and blue frosting, which could easily become a larger, tiered cake should you want to show off your love for the animated film at your wedding cake. 
You will need eggs, sugar, butter, salt, baking powder, milk, all-purpose flour, vegetable oil, blue and white fondant to make this take on a Frozen cake. 
Make sure that you get yourself some snowflake cookie cutters too to make those decorative fondant snowflakes. 
Another recipe inspired by a Disney park treat, this peanut butter graham cake is a take on the chocolate dipped peanut butter sandwiches that can be found on the Main Street Bakery and in Pooh's Corner at the Los Angeles Disneyland Park. 
This is essentially a graham cracker cake with graham crackers in the crust and the main body of the cake. It also features some sweet and nutty peanut butter frosting, as well as chocolate ganache and a delicious chocolate shell. 
Fans of peanut butter and chocolate are sure to fall in love with this cake, and might even love it enough to use it as their wedding cake!
For the graham cracker crust, you will need between 25 and 27 full graham crackers, granulated sugar and unsalted butter.
The cake itself requires baking powder, baking soda, finely ground graham crackers (8 or 9 should do it), cinnamon, all-purpose flour, salt, unsalted butter, buttermilk, eggs and granulated sugar. 
The chocolate ganache only requires two ingredients- heavy whipping cream and dark chocolate chips-, whilst the frosting will require some creamy peanut butter, heavy whipping cream, powdered sugar, unsalted butter and vanilla extract. 
Last but not least, the chocolate shell is made from dark chocolate chips.
Finish off the cake as a whole with some chopped, salted peanuts to create the perfect chocolate and peanut butter cake to make your wedding all the more memorable. 
This final Frozen cake is a little different from the ones that we have looked at so far as rather than using snowflakes as decoration, the recipe calls for the use of blue candy to replicate the look of the icicles that Elsa creates with her snow and ice powers in the film. 
Elsa uses these icicles to create her ice palace in the first film, so using this recipe gives you the perfect opportunity to try and replicate the infamous ice castle in cake form!
The great thing about this recipe is that it creates an ice cream cake, which is not only a delicious option that fits in well with the theme of the Frozen films, but it also makes for a unique wedding cake that could be great for a summer wedding.
Just make sure that it doesn't melt before you get the chance to take a bite!
This retro recipe is a take on the German Chocolate Cake that was served up at Disney World during the 1970s. The cake was highly popular at the time thanks to its delicious nature and its unique combination of flavors. 
This could make for the perfect wedding cake for those with nostalgia for the well known recipe, as well as a unique cake that is different from what you might expect from a wedding cake. 
The rich and moist chocolate cake is topped off and layered with pecan and coconut frosting, which emphasizes the retro, 70s taste.
Final Thoughts
So there you have ten different ideas for Disney-themed wedding cakes, including character themed cakes and Disney theme park copycat cakes, as well as some ways in which you can integrate these recipes into a traditional wedding cake. 
If you are a Disney fan looking for a way to make your special day all the more magical, these cake recipes are a great way to do so.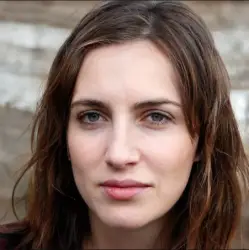 Latest posts by Anna Ingham
(see all)