Looking for a delicious and easy dessert recipe that's perfect for any occasion? Look no further than strawberry sheet cake! 
This delightful dessert is a crowd-pleaser, with its moist cake base and sweet, juicy strawberries. Whether you're hosting a party or just looking for a sweet treat to share with your family, a strawberry sheet cake is a perfect choice. 
In this article, we'll be sharing some of the best strawberry sheet cake recipes out there, so you can impress your guests with your baking skills and satisfy your sweet tooth at the same time.
From classic recipes to new twists on this old favorite, we've got you covered. So, grab your apron, and let's get baking!
This recipe is all about getting the most out of your strawberries and enhancing the sweetness of the flavor as much as possible to achieve that perfect strawberry summer taste!
As well as using fresh, puréed strawberries, the recipe also includes a package of strawberry jello as well as smooth and creamy strawberry frosting on the top, making for the ultimate strawberry dessert. 
Along with those fresh strawberries and strawberry jello mix, you will also need white cake mix, three eggs, and vegetable oil to make the cake and unsalted butter, strawberry purée, vanilla extract, cream cheese, and powdered sugar to make this recipe for yourself. 
We don't tend to throw around words like "best" easily here, but this cake has more than proven itself as truly one of the best strawberry sheet cake recipes out there thanks to its simple recipe and delicious outcome. 
This recipe creates a fluffy and light strawberry sheet cake with a moist base and sweet icing that is sure to make a stir at a party, an event, or even just as an everyday dessert. 
Another strawberry sheet cake that is sure to attract some attention thanks to its tasty nature and aesthetically pleasing style, this recipe is moist and fresh with no food coloring and no mixes. 
This recipe is completely from scratch, so you will need all-purpose flour, vegetable oil, granulated sugar, baking powder, baking soda, cake flour, salt, vanilla extract, eggs, and lightly puréed strawberries for the cake itself. 
The cream cheese frosting is a little more simple. Only needing sugar, cream cheese, powdered sugar, and lightly puréed strawberries. 
This is another recipe that features a strawberry sheet cake completely from scratch, so it will take a little bit more time than the recipes that use pre-made cake mix.
However, the result is a super fresh-tasting cake, so if you have the time to make your strawberry sheet cake from scratch, it is definitely worth a try!
The freshly cut strawberries in this recipe are sure to bring a burst of summer and spring flavors to your dessert no matter what time of year it is. 
If you are a fan of the dessert that is strawberry shortcake, then why not try and combine the two? That is exactly what you get with this amazing strawberry shortcake sheet cake!
This recipe is a variation of the classic, layered strawberry shortcake cake that has been tweaked just a little to incorporate it into a sheet cake design. 
As well as being easy to prepare, this recipe is gorgeous and perfect for the summer and the spring. 
A little extra special touch to this recipe is the vanilla flavor combined with the touch of almond extract, both of which combine deliciously to create the ultimate strawberry sheet cake. 
As the name suggests, this next recipe is an easier one to bake, so it is well suited to those who haven't tried their hand at baking a strawberry sheet cake before as well as those who are new to baking in general. 
Despite its easy nature, the result is a highly tasty strawberry treat that is sure to please fans of sweet desserts along with strawberry lovers and general cake enthusiasts!
To make things a little bit fancier, grab yourself a piping bag, and once you have spread on the top layer of frosting, pipe on some additional frosting around the edge of the cake.
Top it all off with some fresh strawberries, and you've got a show-stopping dessert that is guaranteed to make a tasty statement!
Nothing says summer or spring-like strawberries and cream thanks to its deliciously sweet and refreshing nature.
This recipe perfectly brings together a classic strawberry sheet cake with that ever-tasty strawberries and cream treat to create a beautifully delicious and pretty dessert. 
The recipe for this cake includes two teaspoons of fresh lemon juice and a cup of buttermilk, which give the dessert a bit of a fresh tang that contrasts deliciously with the sweet freshness of the strawberries. 
The frosting of the cake is also a little different from some of the other recipes that we have looked at on this list, as it contains little pieces of strawberries to enhance the strawberry taste and texture all the more so. 
For a smaller take on the strawberry sheet cake, then this next recipe is the one for you. 
This recipe includes using freeze-dried strawberry powder and puréed, roasted strawberries to create an intense strawberry flavor that permeates throughout the cake.
This means that the cake packs a punch when it comes to flavor despite its small size. After all, size isn't everything!
For the roasted strawberry purée, you will need fresh strawberries along with granulated sugar and fresh lemon juice. 
The strawberry buttercream frosting will need unsalted butter, powdered sugar, salt, and freeze-dried strawberry powder along with that aforementioned roasted strawberry purée (so make sure that you make it first!). 
The cake itself will need cake flour, whole milk, granulated sugar, salt, baking powder, freeze-dried strawberry powder, unsalted butter, vanilla extract, an egg and that roasted strawberry purée again. 
Next up is a slightly different take on the strawberry cake sheet in terms of looks due to the strawberries being baked directly into the batter rather than being puréed. 
The cake is a light and airy take on the traditional strawberry sheet cake and has a distinctive look, which is sure to be one that will catch the eyes of your guests should you choose to serve it up at a party. 
Last but not least, this cake recipe combines the classic strawberry sheet cake with tangy and creamy lemon frosting to create a mouthwatering combination of flavors and textures. 
The cake itself is fluffy and moist, whilst the fresh berries and the hint of lemon from the frosting make for a match made in flavor heaven.
This flavor combination is absolutely delicious and perfect for the warmer weather, thanks to the burst of lemon, making for a highly refreshing treat for a hot day. 
To make the cake itself, you will need butter, eggs, sugar, fresh lemon juice, strawberry flavored gelatin powder, cake flour, vanilla extract, baking soda, fresh chopped strawberries, buttermilk, and salt, whilst the frosting will need more fresh lemon juice, cream cheese, heavy cream, fresh strawberries, and sugar. 
Final Thoughts 
Strawberry sheet cake is a delicious and easy dessert that's perfect for any occasion. Whether you're a beginner or an experienced baker, there are plenty of recipes out there to suit your taste and skill level.
From classic recipes to new twists on this old favorite, we've shared some of the best strawberry sheet cake recipes in this article.
This dessert is sure to be a hit with your family and friends, so next time you're in the mood for something sweet, grab some fresh strawberries and give one of these recipes a try. You won't be disappointed!
Frequently Asked Questions
Can I Use Frozen Strawberries In My Sheet Cake?
While fresh strawberries are recommended for the best flavor and texture, you can use frozen strawberries if fresh ones aren't available.
Ensure that you thaw and drain them before adding them to your cake batter.
Can I Make A Gluten-Free Or Vegan Strawberry Sheet Cake?
Yes, you can make a gluten-free or vegan strawberry sheet cake by using alternative ingredients such as gluten-free flour or a vegan egg substitute. Just make sure to adjust the recipe accordingly and follow the directions carefully.
How Long Does A Strawberry Sheet Cake Last?
A strawberry sheet cake will last for several days if stored in an airtight container in the refrigerator. It's best to eat it within 3–4 days for optimal freshness.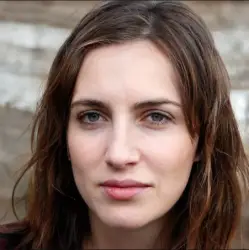 Latest posts by Anna Ingham
(see all)