Why say it when you can say it with sunflowers? These luminous, glowing flowers immediately improve your mood as soon as you look at them.
So why not incorporate them into your special day and really get everyone in that joyous and celebratory mood?
Sunflowers can add spontaneity to what otherwise might be a standard cake. Because with cake decoration, it's all about drawing the eye.
A carefully placed sunflower can really allow a cake to pop as well as a souvenir of your wedding to take home at the end of the day.
So where can you find the best sunflower wedding cakes that will suit the décor of your day? How many sunflowers should you have on a wedding cake?
How many varieties of sunflower wedding cakes are there? Well, we're going to start you off with a list of 15 of the best sunflower wedding cake ideas.
15 Best Sunflower Wedding Cake Ideas
First up, we have a very traditional three-tiered wedding cake that comes with a little bit of style and flair with some added sunflowers.
As you can see from this picture, it's all about placement. A few at the top and one or two dotted at the sides is all you need.
This cake looks lively and vibrant, but it is actually very simple in its design.
It has a few white flowers mixed in there, almost as if the cake was plucked fresh from the Garden Of Eden. If you want a cake that will leave your guests in awe, then why not do something like this?
This next wedding cake is ideal for anyone who might have a more modest wedding in mind.
As you can see from the picture, the sunflowers dominate the cake, cascading down the side like a floral waterfall. This makes an otherwise quite standard cake a lot more dramatic.
You can also see how the coloring of the cake itself affects the overall look. You could do this with plain white icing, but this cake has more of a stained marble effect.
This makes it look a lot more regal and solid, almost as if it should be in a museum.
This next one is another single-tiered cake, billed as a birthday cake, this has all the style and eye-catching color to easily be converted into a wedding cake.
This is ideal for anyone looking for a wedding cake to lift the mood of their guests.
If you are having an outdoor wedding, then a sunflower wedding cake is perfect for your needs. This can form a modest centerpiece for your wedding buffet.
We would certainly recommend this one for a summer's day, whether your wedding is indoor or outdoor.
Now, this is a cake that resembles a work of art, with a gnarled tree-trunk design on the sides. Your guests won't know whether to eat this cake or try to climb it!
The sunflowers on the side make this cake look natural, organic, and beautiful.
This might require a little skill to pull off, or, alternatively, you can simply show this picture to an expert cake designer.
Again, the sunflowers are placed strategically, not overwhelming the whole tree effect of the cake itself.
This next cake has plenty of class and a lot of character. It has two dilapidated sunflowers placed at just the right angle on the side of the cake, with a few other white flowers around it for dramatic effect.
The result is a pretty firework display effect on top of your cake.
The term 'rustic wedding' is very vague, but you can imagine it's the kind of wedding that takes place in an old barn, with rusted old farm plows and other paraphernalia.
The sheen on the cake is great and it won't be out of place at an outdoor marquee wedding.
This next cake is another one that has an almost summer barnyard feel, complete with sunflowers and straw around the edges.
However, for those of you who want a traditional color, then this one comes in white sheeting that makes the whole thing look very pristine.
This wedding cake comes in three tiers, which will certainly catch the eye of guests that are sitting at the back of the room.
You could serve this cake with champagne or tea and it would fit in with most wedding themes, formal or casual.
This is another birthday cake that could easily translate into a wedding cake (with three tiers, it is hard to imagine this one as a wedding cake, to be honest).
It is another cake that is laced with straw, which makes it another great option for a rustic wedding.
This cake comes with a mixture of real and edible sunflowers, which allows you the option of being able to take a souvenir home with you at the end of the day.
This is one of the brightest and most vivid cakes that we have to offer on this list.
Now for something a little more ostentatious. This comes with a lot more sunflowers than some of the previous cakes, but they are still well-placed and don't look too crowded, mainly because the cake itself is so large.
We really love the crown of sunflowers and other flowers on the top, it really creates an explosive effect.
The cake itself comes in three hefty tiers, with a horizontal raked design that adds an element of character and marks it above the traditional white wedding cake.
Now we have a wedding cake for people who really want to make an impact. This comes in a mighty four tiers, all of which are bright white in the conventional wedding style.
What marks this out is the use of sunflowers, placed on each tier to draw attention from the top of the cake to the bottom.
The sunflowers are a wonderful contrast to the geometrically straight edges of this cake.
That's the great thing about sunflowers is that they look unpredictable, thereby lending your wedding that vibrant and spontaneous feel that can often be lost among the rigmarole and planning.
This cake manages to make an impressively tall cake out of two tiers.
If you like to keep your wedding cake uncomplicated in the design but lavish in the decoration, then you can't go wrong with this version of the sunflower cake. Again, it uses its sunflowers sparingly.
Adding sunflowers is like adding shading or those final touches of color to a great painting, once you have placed them, you'll realize what your wedding cake was missing all along.
The best thing about sunflowers is that you can pick and choose where you place them and they won't ruin the cake.
This sunflower cake is positively radiant, really showing that you can't overdo it with the number of sunflowers that you can attach to your cake.
This is another one that adopts the cascading waterfall style that hides the cake underneath… giving your guests even more reason to peek underneath.
Now we have a little different spin on the traditional sunflower cake design. This time the sunflowers are edible, coming in a pattern that completely covers the outside.
This cake is very sumptuous, with a luscious green color that will blend in nicely with traditional white or cream wedding color schemes.
If you cut down on the clutter of having real sunflowers embedded in your cake, then why not paint them on the side in edible icing?
This gives your cake a painterly feel, almost like Vincent van Gogh's famous sunflower paintings. Add some class and sophisticated artistry to your cake with this design.
This is another fantastic cake for anyone who wants to integrate the sunflower design with the cake itself. It is extremely eye-catching, and the best thing about it is that you can eat the sunflowers!
Brighten up your wedding day with this cake, we guarantee you it will get guests talking for years to come.
Finally, we have saved the best until last, although you will need to have some courage to attempt this cake yourself.
This is so gorgeous that you almost won't want to cut into it. The sugar sunflowers on this cake look real, so if you want to keep your guests umming and ahhing, then try this cake.
Conclusion
Sunflowers are not the traditional flowers that you might associate with a white wedding, but they are gorgeous and will give you everything that you need for a bright and lively special day.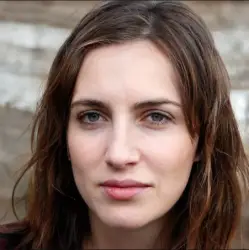 Latest posts by Anna Ingham
(see all)