Can we all agree that it is the icing that is drizzled, or in my case absolutely smothered, over those spiced baked buns that makes it so amazing?
Sure a delicious pastry doused in cinnamon is truly tasty in its own right but combined with that sticky and creamy icing it really is something sent straight from heaven.
Whenever I make this recipe I always have to ensure that I make a little bit more than is actually needed because the kids and I can't physically resist dipping a spoon into the bowl and scooping and shoveling the creamy deliciousness straight into our mouths.
So be warned, you may want to do the same. The temptation is just too much. 
Cinnamon Roll Icing (Without Cream Cheese) 
If you prefer you're icing devoid of cream cheese, then you need to try this recipe. The flavor is absolutely divine and will make for the perfect cinnamon roll topping, that is super quick to make.
It's so easy you could do it in your sleep, and it's a great thing to get the little ones involved with – it literally cannot go wrong.
So if an icing that is ready and waiting within ten minutes is more your style, then you'll want to opt for this recipe. 
What You'll Need
2-3 tablespoons of whole milk or heavy cream
2 teaspoons of vanilla extract
½ cup of room temperature, unsalted butter
3 cups of powdered sugar
How To Make It 
First, grab a medium-sized mixing bowl and add all your ingredients to the bowl. 
Mix those ingredients until the mixture becomes very smooth and creamy (and delicious)
Pour over your warm cinnamon rolls and spread over evenly. 
Tuck in! 
As you can see, this is really, really easy to do! Quick and amazing results! What could be better? 
Cinnamon Roll Icing (With Cream Cheese) 
If the idea of using cinnamon roll icing that doesn't include cream cheese is something from your deepest darkest nightmares, don't worry I've got you covered.
Cream cheese frosting really is something special, I cannot disagree.
The fluffy, creamy, and yet tangy flavor is perfect for many different types of cakes, but it definitely has its place atop a warm and freshly baked cinnamon roll. 
What You'll Need
8 oz of full-fat cream cheese
½ cup of room temperature, unsalted butter
¼ cup of cornstarch
4 cups of powdered sugar
1 tablespoon of meringue powder
1 tablespoon of vanilla extract 
How To Make It
Grab a mixing bowl and beat the cream cheese and butter together
Add the vanilla extract and continue mixing.
In a separate bowl, which the powdered sugar, cornstarch, and meringue powder. 
Add the sugar mixture a half cup at a time to the cream cheese mixture
Continue to mix until the sugar is fully incorporated. 
Spread over warm cinnamon rolls. 
Tuck in! 
Spice Things Up
Cinnamon rolls are an ubdoubted classic but variety is the spice of life, and if you're looking to make things a little more exciting, then you can always play around with your frosting.
If you are looking for some inspiration, here are a few of my favorite ideas: 
Sprinkles – adding colorful sprinkles is a great way to make cinnamon rolls look a little more exciting. I always pop some sprinkles over the frosting for birthday parties and it goes down a storm. 
Ditch The Cinnamon Rolls – Yes. I did really just say that. Sometimes you just want a change, and the frosting recipes here go great on all manner of baked goods. Im partial to a brownie base, but you can go for anything that you'd like. 
Go Color Crazy – The wonders a little dro[ of food coloring can do. If you want to ditch the white color, why not opt for pink, blue, purple, any color you want really. 
Flavor Frenzy – Using vanilla extract is the standard, but you don't have to play by the rules if you don't want to. There are plenty of different extract flavors that you could play around with to get a whole new taste sensation. 
Chocolate Heaven – A hint of cocoa powder added to the recipe can give you a real cheeky chocolate taste to your dessert. When I use a chocolatey frosting, I always double down on the chocolate and add some chocolate chips to the cinnamon rolls too! Very delicious – diet who? 
Toppings Time – You can also add toppings over your icing to make your baked goods extra decadent. Crushed nuts can never go amiss with cinnamon. And if you're more of a sweet tooth, you need to try adding cookies, Oreos are my preferred choice, for a cookies and cream-style dessert. 
Frequently Asked Questions
Do You Heat Up The Icing? 
Nope. You want to apply cold icing to warm buns and let the warmth from the pastries do all the work. 
How Do You Make The Icing Thicker?
If you're icing is looking a little too thin, then you just need to add a little more powdered sugar to the mixture. 
How Do You Make The Icing Thinner? 
If you're icing is a little too thick, then you'll want to add small amounts of milk to the mixture. Add as much as needed. 
Final Thoughts
Whether you're a firm believer that cinnamon roll icing should involve cream cheese or not, there is an amazing recipe here for you.
Each one will have you licking the bowl clean, trying to scrape up every last little bit of it. Trust me, I've been there. Several times. 
You can be sure that if you follow these recipes you'll have all your guests begging for the recipe.
Don't worry I'll let you take the credit, and whether or not you share it with them, well that's completely up to you. 
I hope you enjoy baking, and eating, these tasty treats just as much as my family and I do!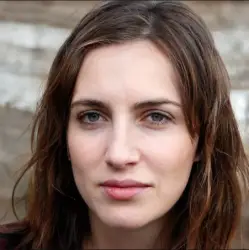 Latest posts by Anna Ingham
(see all)