Are you looking for some tasty Easter cupcakes to make this weekend but aren't sure what recipe to use? Maybe you want to try a different recipe this year?Or are you curious and want to know more?
Whatever your question might be, we have the answer for you!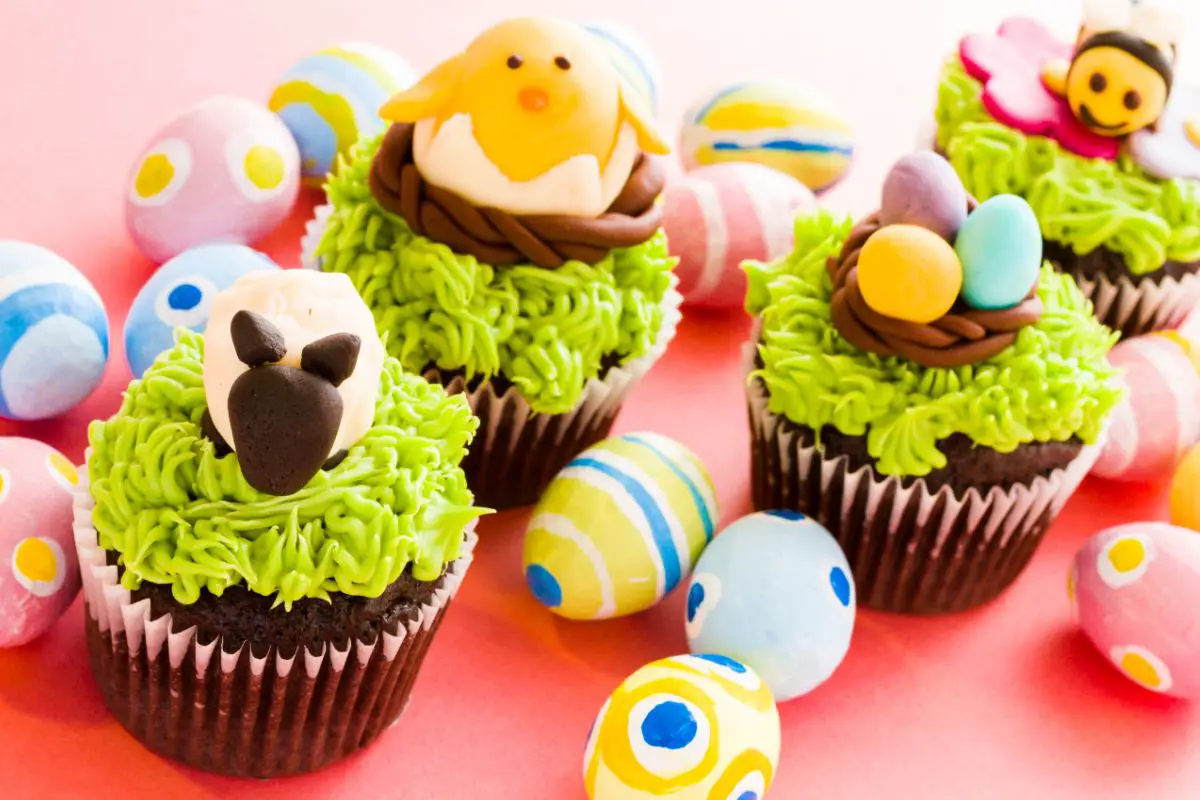 Finding cupcakes to make for Easter can be tricky. While everyone might want to eat chocolate morning, noon, and night, that doesn't mean they want a chocolate cupcake and a chocolate egg. So what cakes can you make? 
You head online for some inspiration but are met with conflicting and contradicting recipes and advice that leaves you unsure where to turn or who to trust.
Disappointed, you start to wonder if you will ever find the right cupcake (see also '10 Of The Best Turkey Cupcakes You Have To Make Right Now') recipe for you. 
Well, no more! Today we are here with the answers you need. Keep reading to see 10 tasty Easter cupcakes (see also '10 Of The Best Thanksgiving Cupcakes You Have To Make Right Now') you can make this weekend! Let's dive straight in and start our list now! 
Nothing says Easter quite like bunnies, so why not make these adorable bunny cupcakes? These vanilla almond cupcakes are easy to make, although they do take over an hour.
The cakes can be a little fiddly to make, but only when it comes to the bunny ears. 
Just make sure you take your time and don't worry if the first one doesn't turn out perfectly. With a little practice, these cakes become easy to master!
We recommend leaving the cupcakes to cool completely before you decorate them to reduce the chances of them falling apart. 
Hot cross buns are a staple in Spring and Easter time, so why not make these cupcakes for Easter weekend? They are sticky and tasty, and they make your whole home smell fantastic!
You can decorate them too with a white cross in chocolate to complete the cupcakes. 
The cupcakes (see also '10 Tasty Christmas Cupcakes To Make This Weekend') are easy to make, and you can customize them if you want. For example, you could swap the sultanas out for chocolate or add a different jam if you want.
The only thing you don't want to forget is the cinnamon and mixed spice. It gives the cupcakes their amazing flavor and wonderful smell while they are cooking! 
If you don't want chocolate or bunnies for your Easter tea, then these lemon cupcakes are the one for you! The lavender frosting compliments the citrus cakes perfectly, and adds a sweetness you won't want to miss! 
The cupcakes are easy to make, and don't take too long either! You can decorate them with some dried lavender too for a cute finish. These cupcakes look super classy and sophisticated, perfect for an adults-only Easter!
Dried lavender is safe to eat too, or you can add fresh to the top to decorate the cakes if you prefer. 
When making the frosting, make sure the butter is left to warm to room temperature before you start. This makes it far easier to work with, saving your arm the trouble of beating it!
For the vegans in the room, we have a cupcake recipe for you! These are gluten-free too, making them a wonderful addition to your Easter spread if you are catering to anyone with allergies.
These cupcakes are egg-shaped and can be decorated however you want! We recommend using some fondant and sprinkles to decorate them as you would eggs, for a traditional feel.
You can add some vegan chocolate too if you want, or keep the cakes simple and sweet! 
The vegan cupcakes are also allergy free, being free of eggs, dairy, soy, nuts, peanut, wheat, corn, coconut, and sesame!
If you are catering to someone with an allergy, then these are the cakes you will want to make! Plus there is very little cleanup with these, what more could you want?
What's better than carrot cake? Mini carrot cupcakes with tiny carrots on top! These cupcakes are so sweet, and their mini size makes them the perfect treat to enjoy this weekend!
They are ideal for a dessert, as part of a board, or just to enjoy with a cuppa in the afternoon. 
These cupcakes are easy to make too and only need 14 minutes in the oven! Thanks to their mini size you can fit loads of these into your oven too, allowing you to cook huge batches with ease.
Top with the fondant carrots and you are sure to have a crowd-pleaser!
If you don't want a bunny-related cupcake, then try these almond coconut cupcakes! They are packed full of flavor and are sure to leave you wanting more! Again, these are simple to make and can be made in less than 30 minutes! 
If you wanted to, these can be made vegan easily too! Just swap out the egg and butter for vegan options and you are good to go! Plant-based milk and butter is a fantastic option and will leave you with moist and fluffy cupcakes. 
The combination of coconut milk and flakes gives these cupcakes their great flavor, or you can use fresh coconut if you prefer.
Here it's best to work with whatever is available to you, especially as coconut can be expensive to purchase. We recommend purchasing in bulk to save you some money!
These are sure to be a crowd-pleaser with your children! These bunny butt cone cakes are super easy to make, you can even have your kids help you!
By using a box of cake mix, you can save yourself plenty of time and effort, allowing you to focus on the bunny feet. 
The feet can be a little tricky to make, so we recommend trialing a few that can be disposed of (or eaten) if they don't go to plan! This way, you can perfect the process before you add them to your cones. 
These cupcakes are a wonderful alternative to traditional cupcakes and there is no waste, as even the cone can be eaten! You won't need to round up cupcake wrappers with these cakes! 
These mocha cupcakes are a fantastic addition to an Easter brunch. They blend the love of cupcakes and coffee together beautifully, leaving you with delicious cakes you and your friend will enjoy. 
The cupcakes do take almost 2 hours to make but trust us, they are worth the time! You can enjoy 24 delicious cupcakes with very little effort!
There are also only five steps you need to follow, making them some of the easiest cupcakes you can make! Plus, who doesn't want a hit of caffeine in their cupcake?
These vanilla cupcakes are wonderful to make! You can decorate them with jelly beans, icing, and marshmallows to make some cute bunnies that almost look too good to eat!
You can use your favorite vanilla cupcake recipe, or follow the one outlined in the recipe, the choice is yours. 
You could even make chocolate cupcakes if you wanted a mixture of vanilla and chocolate cupcakes with cute bunnies on top! Decorating the bunnies is super fine and your children can help you easily.
Just make sure you help them cut the marshmallows as small children might struggle with this. 
Finally, we have these adorable chick cupcakes for you to try! These cupcakes are topped with fondant chicks sitting on some chocolate and green frosting. They look affordable, just like the chicks are sitting in a nest. 
This can be a little fiddly, but don't panic! The recipe comes with a handy step-by-step guide and pictures that you can follow along.
After one or two chicks, you should master it and become an expert anyways, so make sure you are patient! 
The vanilla cupcakes are super easy to make and you don't need too many ingredients! The buttercream is also easy to make, just make sure the butter is already softened before you start creaming it.
You don't want it to be too hard or you will be beating it for ages! Leave the butter out of the refrigerator all morning and it should soften and be easier to cream.
Final Thoughts 
And there you have it, 10 tasty Easter cupcakes to try this weekend (see also '10 Tasty Unicorn Cupcakes To Make This Weekend')! Whether you want vanilla cupcakes, chocolate, or carrot cakes, we are sure you will have found a tasty recipe to try!
Don't forget to take your time when decorating them to ensure any bunnies or carrots turn out great. It's a process of trial and error, so don't worry if yours look less than Insta-worthy, they will still taste fantastic! 
Make sure to follow the tips and tricks in each recipe to ensure success and a fun time baking. Why not try one or two recipes today and see which is the best option for your Easter feast?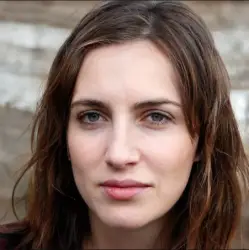 Latest posts by Anna Ingham
(see all)