There's nothing better than a delicious dessert waiting for you at the end of an enjoyable meal, and it's always hard to know what to pick if you have an array of desserts to choose from.
However, trying to pick a dessert that is going to be a suitable choice for you if you're gluten-free is difficult, so what are you meant to do?
Well, with these 15 incredible gluten-free dessert recipes, you'll be creating amazing desserts that both look and taste great, all while remaining completely gluten-free!
So, if you're in need of some inspiration or guidance to create some delicious gluten-free desserts then look no further, as we'll provide you with the recipes, as well as some information about each of these yummy desserts.
So what are you waiting for? Let's get started!
Best Gluten-Free Desserts
If you're gluten-free, then there's a good chance that you've been craving some of the delicious chocolate cake that you used to eat, however, since so many cakes use gluten in order to provide them with that ultra light and fluffy texture, it means that you're unable to eat them.
However, this cake will provide you with that chocolatey taste that you've been after! 
This recipe also provides you with a number of homemade gluten-free flour blends, or you could simply opt to use store bought gluten-free flour instead. Either way, this cake is sure to go down a treat! 
Flan is an extremely popular dessert, and what many people might not realize at first is that it is actually completely gluten-free without needing to make any changes or substitutions to begin with!
The usual recipe for flan includes eggs, cream, milk, and of course, sugar, so there's no gluten products to be worried about at all. 
However, if you're also vegan, then the ingredients are going to pose a problem, but there is an easy way around this! Instead of the usual ingredients, instead opt for coconut milk, maple syrup, cornstarch, and agar-agar. 
This combination will ensure that your flan has a deliciously sweet, creamy, and thick texture without having to use non-vegan ingredients!
If you're a fan of creamy desserts, then this panna cotta dessert is going to speak to you, and for many, it's the epitome of the perfect dessert. 
With its creamy texture and perfect sweetness level, it means that you can treat yourself to this wonderful dessert without having to feel like you've over-indulged yourself. 
You can switch up the flavors as much as you'd like, but we recommend sticking with the traditional flavor at first before you begin to mix it up. 
Plus, this dessert is completely gluten-free too! 
Traditionally, shortbread is meant to be crumbly, with crisp edges and a tender center, so it isn't meant to be airy and light at all, which is why we believe that this gluten-free shortbread recipe is actually much better than the one that includes gluten! 
This recipe makes use of almond meal in the place of flour, and involves crushing almonds down until they reach the same powdery texture that flour has. Other than that, it's just your standard shortbread recipe! 
Cobbler traditionally has a biscuit style or crumble topping that is laid over the dish of bubbling and delicious sweet fruits, however when making this recipe gluten-free, some changes need to be made!
Rather than using normal flour, simply opt for gluten-free flour instead, stirring this in with some eggs and sugar will help to replicate that amazing crumble texture that fruit cobbler is known for.
You could always use almond flour instead if you wanted to, so the options for this recipe are endless! 
When you get to witness the finished product, you would absolutely not believe that these brownies were both completely vegan, and gluten-free as well! 
This recipe makes use of some super creative alternatives, including egg replacers, or you could use flax seeds, or mashed banana instead! Both of these options will work, and the results are guaranteed to be equally delicious! 
Everyone knows how amazing a trifle can look, which is why so many people choose to make one for dessert when hosting guests for dinner, but what do you do if some of your guests happen to be gluten-free?
Well, this recipe will save the day! This incredible dessert has all the incredible flavor of your traditional trifle whilst remaining free of any gluten whatsoever, which can be a lifesaver for a dinner party. 
Another fantastic and beautiful looking dessert is this tiger butter fudge, which makes use of two different types of chocolate to create some incredible patterns that will be sure to impress even the most discerning of critics! 
Plus, when you realize just how easy it is to make, you'll be making a new batch every time you run out, and the white chocolate and peanut butter fudge mix is incredibly moreish, so there's a good chance you'll need to make a second batch before the first one runs out!
There's absolutely nothing worse than seeing a bunch of bananas go off in your pantry, and no matter how much you mean to eat them, you just can't bring yourself to do it.
However, we think once you've seen this banana bread recipe, you're going to be buying bananas solely to make it all the time! 
This recipe does use eggs, so whilst it is gluten-free (it uses almond flour), it isn't vegan, so you'll need to make use of a substitute if you want it to be vegan as well. 
We know mounds bars are slightly divisive desserts thanks to their entire coconut filling, which some people love, and others hate, but we think they're delicious, and when you make them at home, then there's even more reason to love them! 
The recipe is super simple and only requires three ingredients, plus it's completely gluten-free too, so there's no need to worry when it comes to this dessert! 
If you want a truly sinful and indulgent dessert, then look no further than this bananas foster recipe, which is composed of warm and deliciously sweet bananas, brown sugar, and butter caramel sauce, and if you're feeling particularly naughty (and you're over 21!), then a splash of dark rum goes down exceptionally well with this dessert. 
You can eat this by itself, or add it as a topping for pancakes, or even leftover pound cake, plus it's gluten-free! 
Blueberries are one of our favorite fruits, and when it comes to cooked fruits, almost nothing beats them, which is why this incredible gluten-free recipe is one of the best on the list! 
With its incredible range of colors and the combination of crispy golden oats on the outside, and soft and hot blueberries on the inside, this crisp is irresistible, and the added honey and lemon juice are sure to make you want even more! 
When it comes to dessert, not everyone appreciates an extremely heavy or overly-indulgent dish, especially after a big meal, which is why this dessert recipe is going to suit those who like a lighter dessert perfectly! 
Ripe peaches are some of the tastiest fruits you can buy, they're usually bursting with that deliciously fruity flavor, and grilling them is a great way to make the most out of that taste, and caramelizing them is a great way to help bring out that flavor.
Plus with the addition of brown sugar on top, you'll be wanting more and more of these!
When using caramel without dairy, it can be somewhat difficult to make properly, however, this delicious dessert manages to make sure that the mix is perfectly creamy and amazingly sweet. 
You can also avoid using nuts in this recipe too if you choose to use gluten-free flour instead of almond meal, although you'll have to make some adjustments to the quantities for this to work properly. 
Made by boiling sugar, this peanut brittle recipe is a great way to make a delicious dessert without having to worry about the stress and hassle that comes along with traditional baking, so although you might initially be a little bit skeptical about the use of a microwave, there's nothing to worry about!
Just make sure you use oven gloves when touching the bowl as it'll be extremely hot.
Conclusion
So to conclude, making gluten-free desserts for yourself and for others is actually much easier than you might think, and with the help of these amazing recipes, you'll have incredible gluten-free desserts in no time, thanks for reading!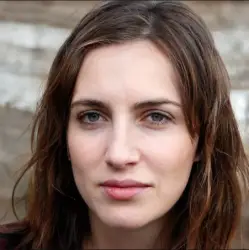 Latest posts by Anna Ingham
(see all)