People with diabetes need to be careful with their carbohydrate intake, which means that classic desserts like cakes, ice cream, pies, and bars are not suitable for them.
However, eliminating sweet treats from one's diet is something people don't wish for anyone, which is why the world has come up with alternative desserts that are delicious and diabetes-friendly.
In this article, we have included 15 great ideas and recipes for diabetes desserts you can make and enjoy that will not raise your blood sugar level too high but will still taste amazing!
These tarts are made with either fresh or frozen cranberries (which do need, however, to be defrosted) and with toasted chopped almonds as well as toasted almond slices.
Using cookie cutters, cut the pie crust and form little nests for the single-serving tarts and freeze them in individual muffin trays.
With a zero-calorie sweetener instead of sugar that will help you keep those insulin levels low, make a boiling hot syrup to cook the berries in.
Once they are ready, you need to separate the berries from the liquid and further cook it until it's reduced and thickened.
You can then pour it on the cranberries and toss them whilst stirring in the almonds. Top with almond slices after adding a spoonful of the mixture to all the nests and bake for 15-20 minutes.
To serve, add some non-dairy whipped cream or serve them as they are.
Sweeteners are the kinds of diabetes-friendly desserts, which is why they replace sugar in all recipes.
In this one, we get the classic apple crisp by substituting Splenda sweetener for sugar and keeping the rest of the recipe as traditional and wholesome as possible.
This recipe uses 5 apples, lots of oats, and a good amount of both rice cereal and walnuts.
The filling is made with apples, sweeteners, cinnamon, orange zest, and juice, and then the topping with oats, some extra sweetener, and more cinnamon.
Once out of the oven, the crispy, golden-brown dessert will make you drool and make you wish you never have to get to that last bite!
Placing a cup of evaporated milk in the freezer for half an hour can yield the thickest cream once you take it out and whip it.
This lemon chiffon pie uses that thick cream and adds a sweetened, lemony gelatin mixture in it that becomes the filling of a diabetes-friendly graham cracker crust.
This is a no-bake pie that once ready, you just have to chill for a couple of hours and serve your guests for dessert.
When the weather is warm and you want something light and fresh, this banana pineapple pie is exactly what you should have.
To make it, you will need a sugar-free instant vanilla pudding package, bananas, a pineapple, some graham crackers, reduced-fat margarine, fat-free cream cheese, and some skimmed milk.
For the topping, you can go for some light whipping cream if you wish to, even though this dessert tastes amazing even without any extras.
12 ingredients and 30 minutes to bake for the tastiest and easiest lemon meringue pie you've ever made!
Why is it so easy to make? Well, because the preparation involves nothing but cooking all the ingredients together in a double boiler till the mixture is thick enough and making a meringue.
Then you just have to pour the cooked mixture over in a pie shell and top it with the meringue you've made.
A fruity tart with 7 cups (yes, you read that right!) of fruits is the perfect summer treat for anyone with diabetes who loves desserts.
Nectarines, strawberries, raspberries, and blueberries can all become the stars of this tart that is cooked for 35-40 minutes or until you realize your crust starts looking like gold!
The only bad thing with this tart is that you have to wait for it to come to room temperature before enjoying it as hot fruit does not taste that great!
These tangy coconut tartlets taste like a breath of fresh air thanks to that flaked coconut inside and on top of them.
Of course, no refined sugar is included in this recipe which is made easier when you use an instant lemon pudding mix.
Baked inside individual muffin cups or on a muffin tray, these tartlets are so tasty it's hard to only eat one. Thankfully, in this case, you might get away with having two!
With cinnamon and nutmeg-infused lemon gelatin, nuts, and lots of apple slices, this apple pie is not only diabetes-friendly but also very easy to make.
All the ingredients are sugar-free with the exception of apples which contain their natural fructose, so you can rest assured that your insulin won't hit new highs.
Even the vanilla pudding mix contains no sugar at all, while the crust is made with reduced-fat graham crackers.
Oh, did we mention that it's also a no-bake one? Just put it in the fridge when you've compiled it and serve it cold after a couple of hours.
We keep saying how easy most of these recipes are, but when you see a recipe with only 5 ingredients, like this fluffy Key lime pie one, how can you refute it?
To make this pie, boil some water and pour it over the sugar-free lime gelatin. Once it's dissolved, whisk in the Key lime yogurt before folding in the fat-free whipped cream.
Get a ready-made graham cracker crust and pour in your mixture. That's it!
This is another no-bake recipe, so spend 10 minutes preparing it and then have a cup of coffee and a savory snack or enjoy your meal before indulging in it after it's set in the fridge for a couple of hours.
Soft, chewy, and very sweet, these diabetes-friendly chocolate chip cookies taste much better than regular ones that even people who are not diabetic prefer making this recipe to other classic ones.
Using allulose or erythritol as your sweetener, you can make these cookies with almond flour, sugar-free chocolate chips, xanthan gum, blackstrap molasses, unsalted butter, some vanilla extract, and an egg.
After 12 minutes of baking, count on another 15-30 minutes for the cookies to cool before trying them.
As with all the brownie recipes, you need to mix the dry ingredients separately from the wet ones and then mix them all before baking the batter.
However, unlike the rest of the sugary brownie recipes, this one is very diabetes-friendly and uses coconut and almond flour instead of plain wheat flour, as well as erythritol and sugar-free chocolate chips instead of sugary ones.
Of course, unsweetened cocoa powder is also necessary not only for its 'no-sugar added' label but also because unsweetened cocoa powders are always better for baking recipes.
10 minutes on the clock before having lunch with the family? That's enough time to prepare this incredible diabetes-friendly cheesecake and enjoy your meal while it's baking in the oven.
To make it, you will be swapping traditional cheesecake ingredients for some sugar-free and low-carb alternatives that won't, however, compromise the taste.
Low-fat cottage cheese and some sour cream can replace the full-fat cream cheese, while the almond flour can be used as an extra assistance to 'hold' all the ingredients together.
Pick some sugar-free biscuits, dip them in coffee, and use them as your tiramisu base. Then move on with whipping the cream and then continue with whipping the mascarpone with the sweetener.
The last beating is that of the egg yolks that can then go into your whipped cream. All that's left to do after that is build your dessert by adding layers of cream and cheese on layers of biscuits.
Using fresh strawberries, bananas, lemon juice, and some ice-cold water, you can make the tastiest, lightest, and most refreshing summer ice cream.
No sugar is involved, you will be surprised by the natural sweetness of this ice cream and even store it in the freezer for the winter months too!
No matter how many lava cakes you've eaten in your life, there's no better feeling than picking up a spoonful of it and seeing that melted chocolate run on the inside!
This diabetes-friendly lava cake is made for chocolate lovers and people who dream of chocolate fountains in their sleep.
With unsweetened chocolate, almond flour, butter, eggs, and a sweetener, this is the ultimate lava cake recipe (see also: 10 Scrumptious Lava Cake Recipes To Make This Weekend)for diabetics.
The Bottom Line
These 15 deserts are so delicious and easy to make that even people who do not have diabetes love making them. So, if you are diabetic or have a friend or relative who is and you want to treat them to something sweet, this is your list!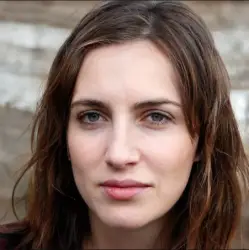 Latest posts by Anna Ingham
(see all)