Are you looking for the perfect wedding cake to impress your guests? You want it to look great and taste delicious but still have a unique, personal touch. Well, why not consider making a fruit-filled wedding cake?
A fruit wedding cake is full of flavor and versatility, making it the perfect choice for your special day. Plus, there are so many different types of fruits available that you can mix and match them for complete customization.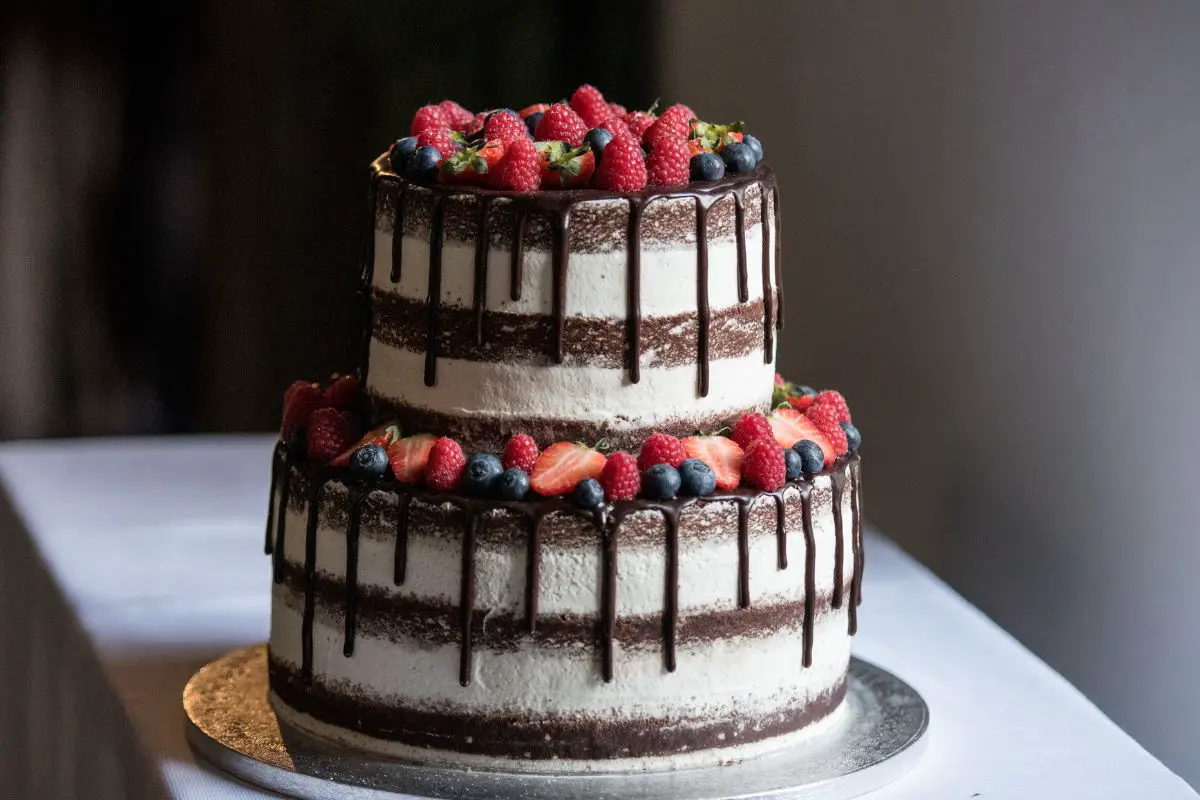 From classic combinations such as citrus and berries to more memorable options like banana or Caribbean fruits, your wedding cake will be one-of-a-kind. 
In this article, we provide some of the best fruit wedding cake recipe ideas, (see also: 10 Best Christmas Wedding Cake Recipe Ideas For Your Special Day)so you can create a stunning dessert for your big day.
This Raspberry Chocolate Truffle Cake is the perfect wedding cake for any special occasion. It's a triple threat of deliciousness, with layers of moist chocolate cake filled with rich chocolate ganache and sweet raspberry filling. 
The top of the cake is finished off with fresh raspberries and chocolate shavings for an elegant look that will wow your guests.
The combination of flavors in this cake is truly something special. The sweetness of the raspberry filling pairs perfectly with the richness of the chocolate ganache, while the moist chocolate cake provides a delightful texture to each bite. 
This delectable dessert will be sure to leave your guests wanting more. With its beautiful presentation and delicious taste, this Raspberry Chocolate Truffle Cake is sure to be a hit at any event.
Bananas Foster Cake is a delicious and elegant dessert that celebrates the flavors of banana bread. The cake layers are made with ripe bananas, giving them a sweet and fruity flavor. 
In between each layer is a creamy banana foster filling that adds an extra layer of sweetness to the cake. To top it off, the entire cake is covered in vanilla bean cream, making it even more decadent.
This cake is perfect for any special occasion or just as an indulgent treat. It's packed with all the flavors you love from banana bread, but taken up a notch with its luxurious ingredients and presentation. 
The combination of sweet bananas, creamy banana foster, and rich vanilla bean cream make this cake truly irresistible. 
Whether you're celebrating something special or just want to treat yourself, Bananas Foster Cake is sure to be a hit.
This caramel apple cake with cream cheese frosting is the perfect way to celebrate any special occasion. 
The combination of sweet and spiced flavors makes it a truly unique treat that will be sure to please everyone. 
The cake base is made with shredded apples, giving it a warm and comforting flavor, while the cinnamon adds a subtle punch of spice. Topped off with a creamy cream cheese frosting, this cake is sure to be a hit at any event.
The beauty of this caramel apple cake lies in its simplicity. It's easy to make and requires minimal ingredients, making it an ideal choice for busy bakers who don't have much time on their hands. 
Plus, it's perfect for fall weddings or other autumnal celebrations, as the flavors are reminiscent of the season. 
Whether you serve it up as part of a dessert table or as an individual slice, this delicious cake will be sure to impress your guests.
If you're looking for a unique and delicious cake flavor for your summer wedding, then look no further than key lime. 
This zesty citrus flavor is more commonly associated with pie, but in a cake, it's downright addictive.
The sweet and creamy taste of the buttery cake is perfectly contrasted by the tartness of the key lime, creating an unforgettable flavor combination that your guests will love.
If you're looking for a wedding cake that will make you feel like royalty, then look no further than the Lemon Elderflower cake. This majestic cake is sure to be the highlight of your special day. 
The moist citrus cake base is filled with a bright and tart lemon curd filling. The addition of elderflowers gives it a unique floral note that will have your guests raving about its deliciousness. 
Together, the zesty lemon and fragrant elderflower create an unforgettable flavor combination that is truly to die for.
This Lemon Elderflower Cake is not only beautiful but also surprisingly easy to make. All you need are some basic baking ingredients such as butter, sugar, eggs, flour, and lemons. 
You can even make your own lemon curd if you're feeling adventurous. Once all the components are ready, simply assemble them together in layers. 
You have yourself a stunning copycat Royal Wedding Cake that will be sure to impress everyone on your special (see also: 7 Best Royal Wedding Cake Recipe Ideas For Your Special Day)occasion.
This lime and coconut cake is the perfect choice for a beachside celebration. The light, fluffy texture of this cake makes it easy to enjoy multiple slices without feeling overly full. 
The combination of tart lime and sweet coconut creates a refreshing flavor that will leave your guests wanting more. This cake is sure to be a hit at any summer wedding or destination event.
This cake is perfect for rustic weddings or special occasions that still want to have a hint of elegance. 
It's easy to assemble and looks beautiful without the need for fondant or other decorations. Plus, the combination of flavors makes this cake irresistible – you won't be able to resist taking a bite.
Whether you're celebrating a special occasion or just want something delicious, this Strawberry Cream Naked Cake is sure to satisfy your sweet tooth.
The classic fruit wedding cake is a classic cake that is perfect for any special occasion. This recipe is easy to follow and yields delicious results every time. 
It requires a square or round tin, flour, butter or margarine, dark brown sugar, eggs, raisins, sultanas, cherries, mixed peel, chopped almonds, ground almonds, lemon, orange rind with the juice, mixed spice, nutmeg, and black Jamaican rum.
Odlums Cream Plain flour is a versatile ingredient that can be used in a variety of recipes, including cakes. This type of flour has a low protein content, which makes it ideal for creating light and fluffy cakes with a delicate texture.
However, if you are looking for a cake with a nice flat top and one that slices easily, then Strong White flour is the better choice. 
This British fruitcake is a delicious treat that will have you coming back for more. 
The result is an incredibly moist cake that is loaded with sweet and tangy flavors from various fruits. It's not overly sweet, either; just enough to satisfy your cravings without being too heavy. 
So if you're looking for a delicious dessert that will impress your friends and family, then this rich British fruitcake is definitely worth trying out.
The ingredients linked above are a great selection for making a delicious fruit cake.
Prunes, raisins, currants, and sultanas provide the perfect combination of sweetness and texture, while the mixed peel and glacé cherries add an extra layer of flavor. 
The prunes should be deseeded before use to ensure that they don't overpower the other flavors in the cake. The raisins can be soaked in rum or brandy overnight to give them an extra kick of flavor. 
The currants provide a tartness that helps balance out the sweetness from the other fruits, while the sultanas or dried cranberries add a chewy texture to the cake. 
Finally, the mixed peel and glacé cherries add a burst of color and flavor that really makes this cake stand out.
All these ingredients come together to create a truly unique and delicious fruit cake that will be sure to impress your guests.
Making a fruit mixture is an easy and delicious way to enjoy a variety of flavors. To begin, place the desired fruits into a food processor and chop them up until they are small enough to mix together. 
If the mixture becomes too stiff to rotate in the food processor, add 2 ounces of wine to help it move more smoothly.
Once the fruits have been chopped, turn them out into a large bowl and add the remaining wine, cinnamon, rum, and brandy. 
If desired, you can take this process one step further by transferring the mixture into an airtight glass bottle and letting it soak for three weeks before serving.
This will allow all the flavors to blend together even more fully for an even richer taste experience. 
Final Thoughts
Fruit cakes are a classic dessert that can be enjoyed by everyone. With the right ingredients, you can create a delicious and unique cake that will impress your guests. 
Whether you choose to make a traditional British fruitcake or something more exotic like a Caribbean-style cake, you're sure to find something that everyone will love. 
So don't be afraid to get creative and experiment with different flavors and combinations to make your special day even more memorable.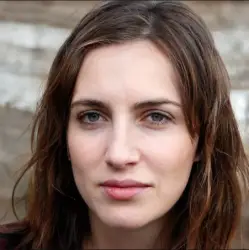 Latest posts by Anna Ingham
(see all)